(Full disclosure: Park Hyatt and American Airlines, sponsors of the Masters of Food & Wine Event, comped my airfare, hotel, and admission to the events)
Only a few hours after arriving in Mendoza was the first official event of the weekend, which was the American Airlines cocktail reception. Bleary-eyed and exhausted, I headed to the hotel's courtyard for the event, which started at 8PM.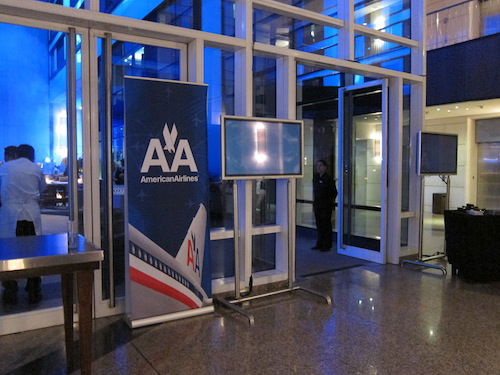 Entrance
The event was basically a Spark Notes version of the rest of the weekend. Almost all of the wineries, chefs, and sponsors were present, offering samples of their wine, dishes, etc. All the while there were waiters roaming with soft drinks, and in some cases, appetizers.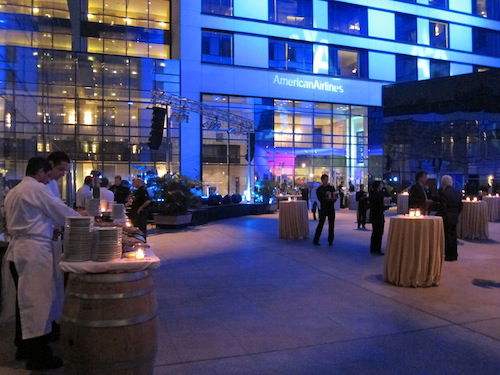 Cocktail reception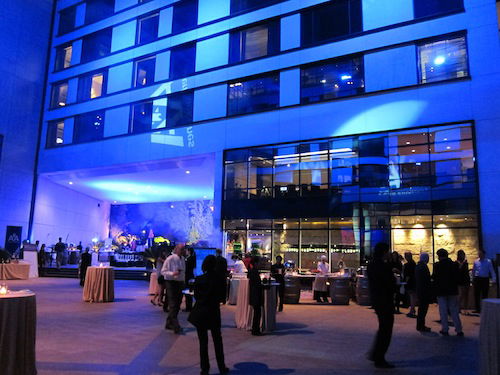 Cocktail reception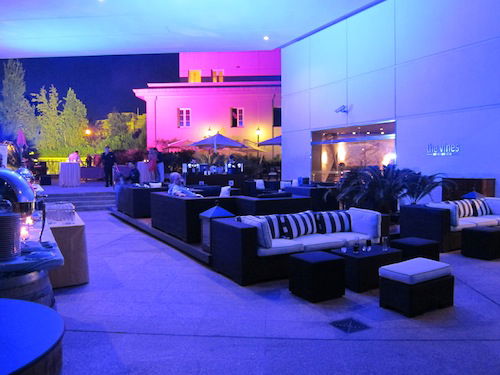 Couches and food setup
I was surprised by just how international the spread was. I figured most of the chefs would be Argentinian, to display the local food, but there were chefs from all over the world, from Brasil to Switzerland to the US (and most of the chefs represented catered the lunches and dinners for the rest of the weekend).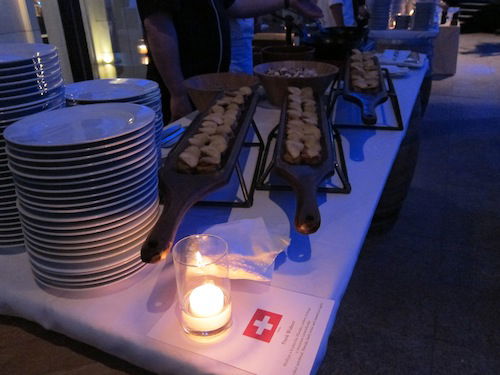 Swiss food selection
All of the wineries had extensive selections of their wines available, and most people seemed to enjoy one or two (dozen) glasses. It was pretty cool to be able to try the wines and meet the people briefly, and then be able to tour the wineries over the weekend.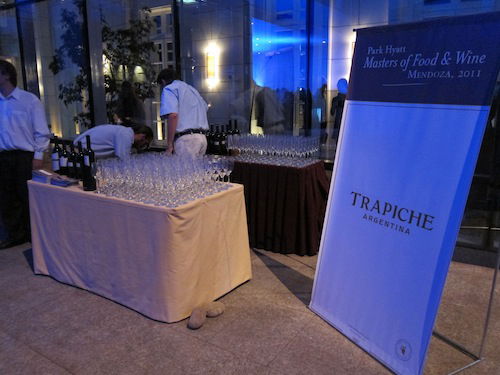 Trapiche Winery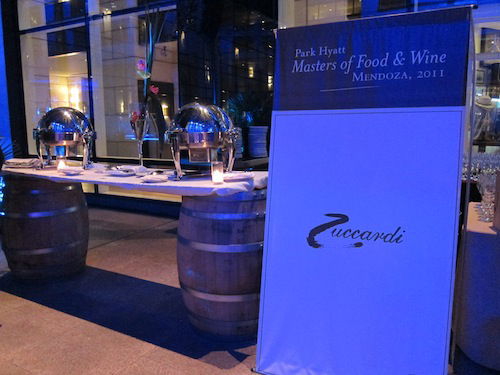 Zuccardi winery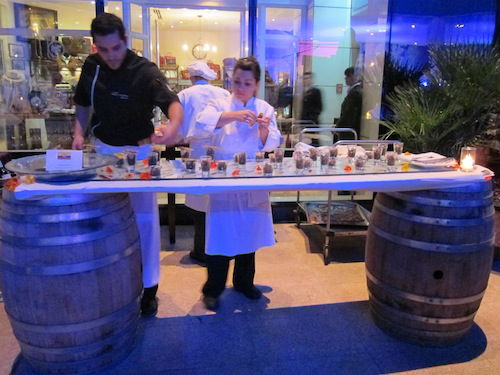 Food preparation

Goat… I think?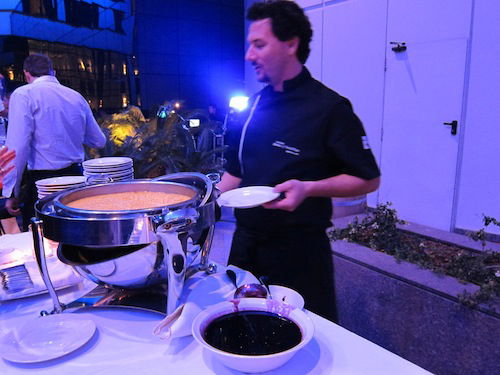 Risotto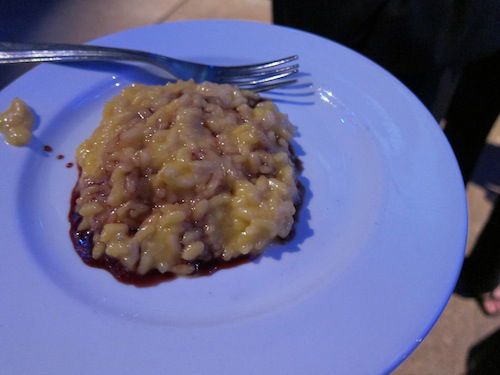 Risotto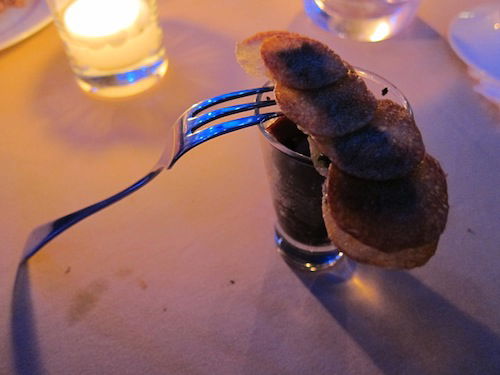 Something delicious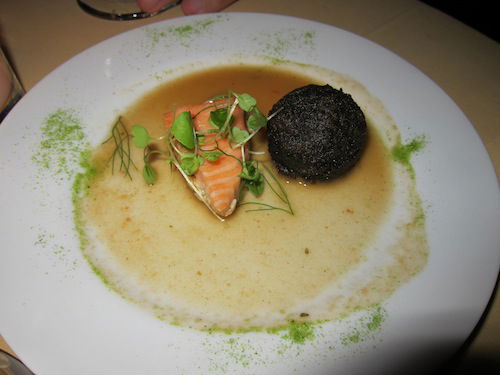 Something else delicious
I don't go to all that many media events, so it was great to meet some of the other people that were attending. There were dozens of journalists and other people from the media from literally every corner of the globe, from the US to Europe to Japan to Brasil. They were also pretty varied in their backgrounds. There were some people that write for newspapers, some for magazines, some that do TV, and some that do online media, on subjects ranging from travel to food to wine to lifestyle. It was a varied crowd, to say the least.
Towards the end of the evening, some of the coordinators introduced themselves and there was a live band.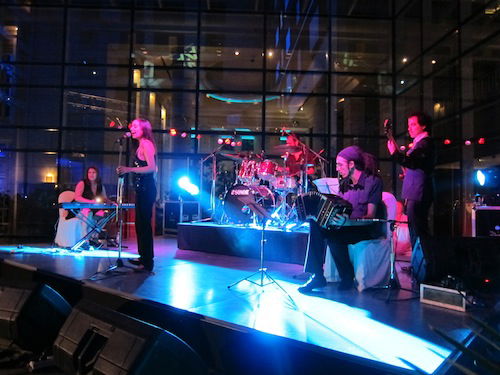 Live band
Given that the schedule started early the following morning and it had been a long day of flying and (moderate) wining, I headed back to my room at around 11 PM to sleep.
There I found the first of (far too) many souvenirs on my bed, most of which I couldn't figure out how to transport home (though I will say that I feel less guilty exceeding the carry-on limit on American when the excess goods I'm trying to carry-on all have the American Airlines logo on them).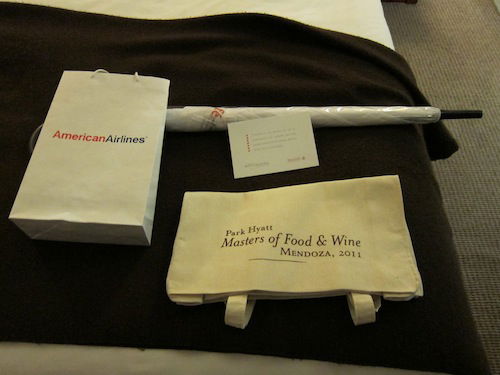 Thanks, American!
Based on the evening I could tell it would be a great weekend and was really looking forward to touring the wineries.