It's no secret that Alaska Mileage Plan miles are extremely valuable. Alaska doesn't belong to any alliance, but they do have several unique airline partners both for earning and redeeming miles.
Typically when I talk about redeeming Alaska miles I highlight the value of redeeming them for travel on Cathay Pacific and Emirates, in particular in first class.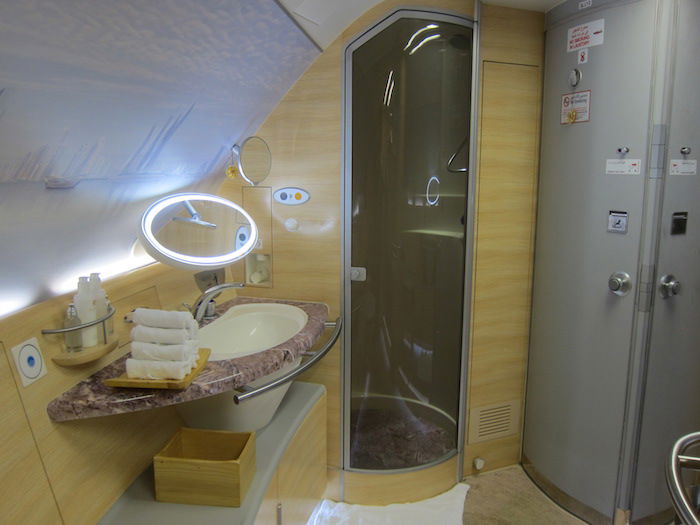 Emirates first class — not a bad use of Alaska miles!
I've redeemed Alaska miles for travel on both carrier several times. Though there's one award redemption I've been eying for a long time and have mentioned in passing, but haven't actually pulled the trigger on.
Redeeming Alaska miles on Fiji Airways
Specifically, Alaska has a partnership with Fiji Airways, whereby you can earn and redeem miles for travel on them.
Why am I so excited about the prospect of redeeming Alaska miles on Fiji Airways?
Alaska charges just 55,000 miles for one-way business class on Fiji Airways between North America and the South Pacific
I've always wanted to visit Fiji, though it never seems practical to redeem miles there
Alaska allows stopovers on one-way awards, so you can redeem miles for a stopover in Fiji enroute to Australia or New Zealand
That means for 55,000 miles you can fly from Los Angeles to Nadi, have a stopover, and then from Nadi to Auckland or Sydney, for example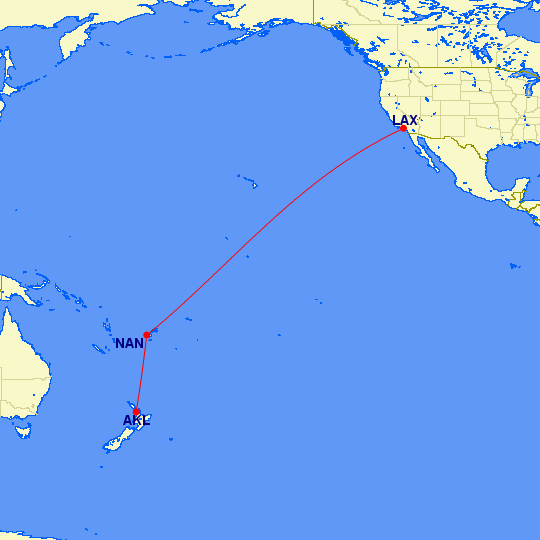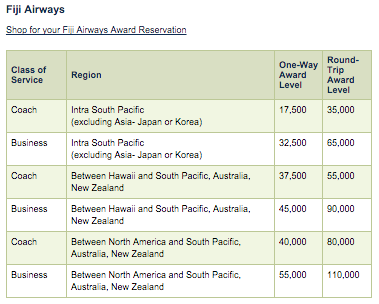 Fiji Airways route network
For a bit of background, here's Fiji Airways' route network (which isn't very well color coded, if you ask me, given that they use different shades of red for their own routes and their partners' routes):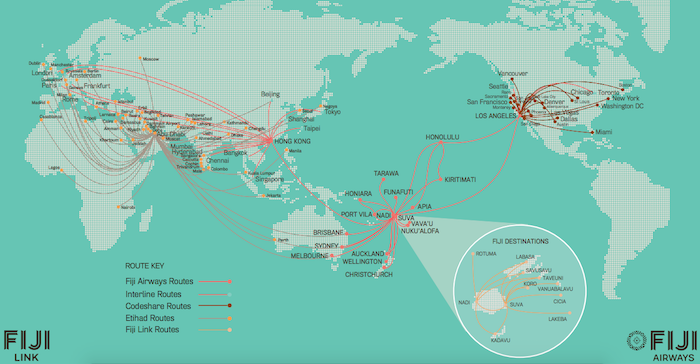 As you can see, their US destinations include Los Angeles and Honolulu.
In terms of destinations from there they have several flights to Australia, New Zealand, and other islands in the South Pacific.
Fiji Airways business class
What's Fiji Airways' business class product like? They have some Airbus A330s which are quite new, though they feature angled flat seats. At least they're "fresh" looking.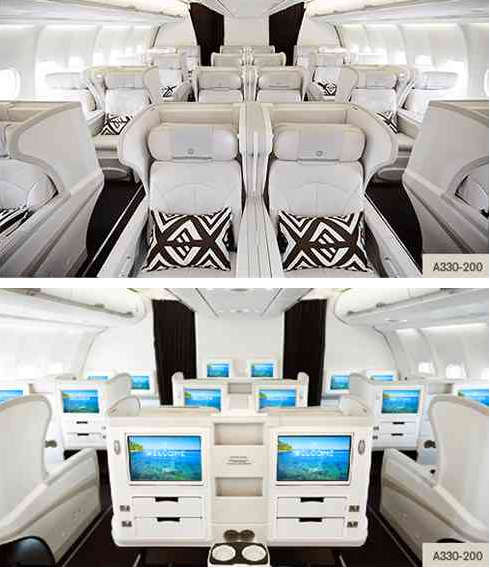 How good is award space on Fiji Airways?
Award space is actually quite good on Fiji Airways. For example, below are the dates next May with two business class award seats between Los Angeles and Nadi, for example.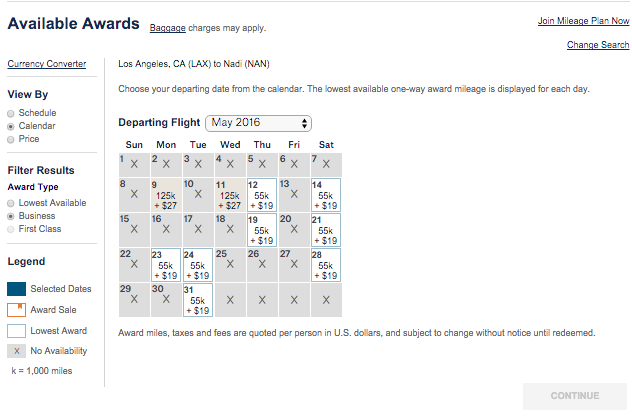 You could pay just 55,000 miles to fly between Los Angeles and Fiji.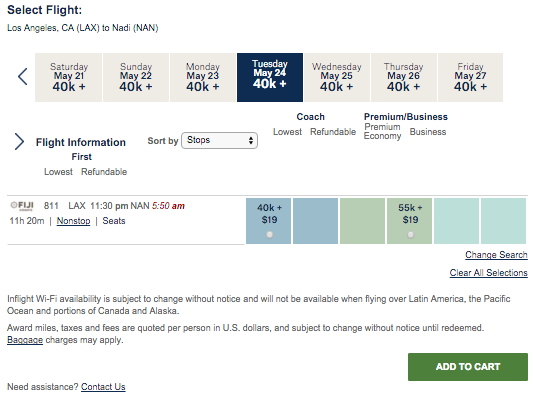 Or for the same number of miles you can add a stopover and then continue to Auckland, for example.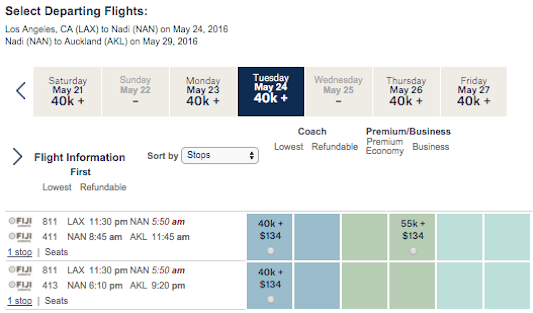 You can search award space directly on Alaska's website, if you'd like. There's a handy calendar function, so you can search a month of availability at a time.
You can also use ExpertFlyer to search Fiji Airways award space. The advantage of doing so is that you can set availability alerts, so if there's not space now they'll alert you when space does open up.
The thing worth noting, however, is that Alaska has access to two fewer Fiji Airways business class award seats than ExpertFlyer shows. In other words, if a flight shows as being "U4" on ExpertFlyer, it actually only has two business class award seats available through Alaska. If a flight shows as being "U2" on ExpertFlyer, it actually doesn't have any business class award seats available through Alaska.

Fiji hotels?
One thing I'm still trying to figure out is the Fiji hotel situation. It looks like there's a nice InterContinental in Fiji, which gets pretty good reviews.
There are also four Starwood properties in Fiji (three Sheratons and one Westin), though they seem to get pretty mixed reviews.
Anyone have thoughts on the best hotel option in Fiji?
Bottom line
While I of course love redeeming miles for flights with showers and bars, redeeming Alaska miles for travel on Fiji Airways seems like one of the most direct ways to get to New Zealand on miles at a pretty low cost while also being able to have a stopover in a new place. What's not to love?
Has anyone been to Fiji, or anyone eying a similar redemption?