A new travel bubble between Singapore and Hong Kong was supposed to kick off as of November 22. It ended up being postponed by at least a couple of weeks just hours before launch, and has now been delayed indefinitely.
Why the travel bubble has been delayed
One condition of this new travel bubble between Singapore and Hong Kong was that it could be suspended in the event that either destination saw an increase in untraced coronavirus cases. There was always the risk that this could eventually be called off, though most people probably didn't expect that this would happen with launch.
So, where do we stand on that?
On November 21, just hours before the November 22 launch, Singapore's Minister for Transport announced that the launch of the travel bubble would be deferred by at least two weeks
On December 1 (today), it has been announced that the launch of the travel bubble will be deferred beyond December 2020 (in other words, into 2021), due to the high number of local unlinked cases; the new launch date will be reviewed in late December 2020
Travelers can still fly between Hong Kong and Singapore, though they'd have to do so under the old rules, which would require a seven day quarantine.
The initial announcement of the travel bubble being deferred came just shortly after Singapore announced that an additional coronavirus test would be required upon arrival in Singapore, meaning travelers would have to take up to four coronavirus tests to travel as part of this arrangement.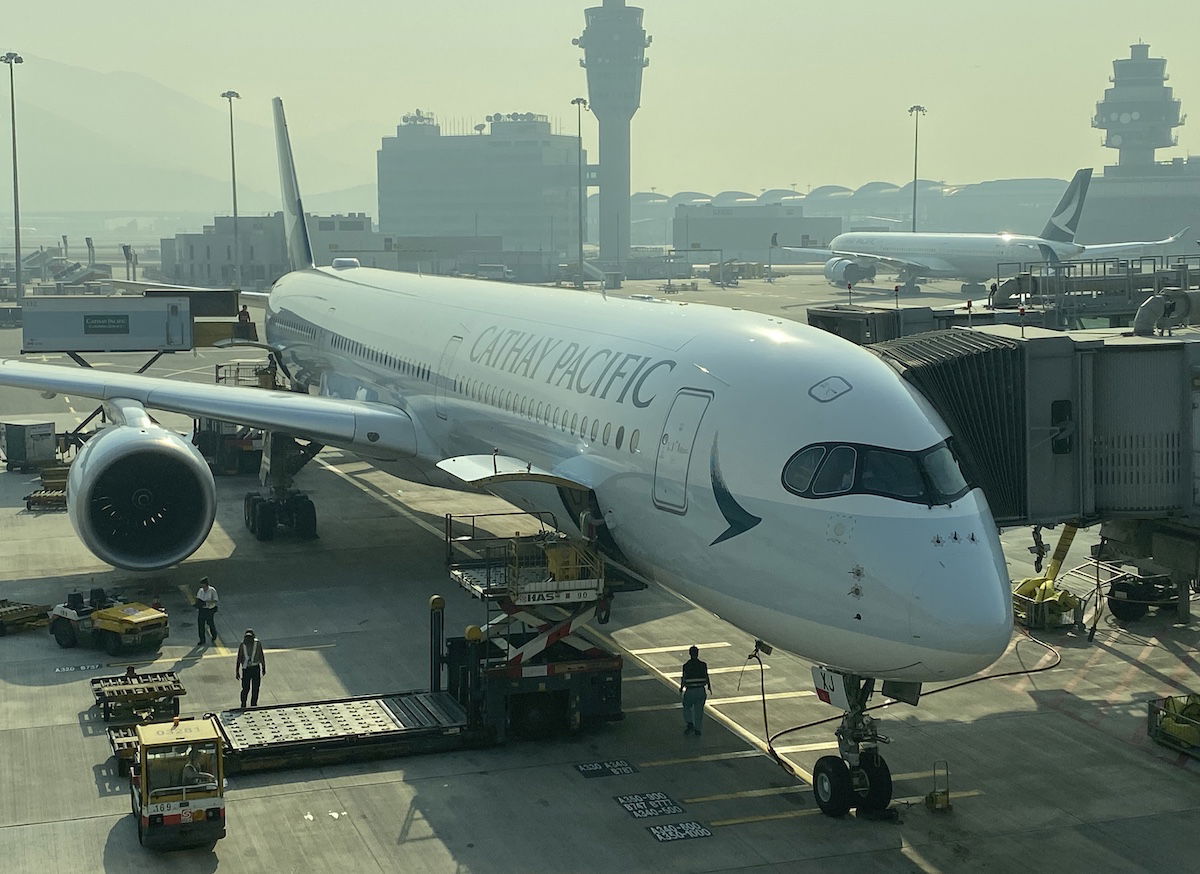 The travel bubble was called off one day before launch
How much have coronavirus cases spiked?
What's keeping this travel bubble from launching is the number of new cases in Hong Kong. Singapore is continuing to see single-digit new cases on most days.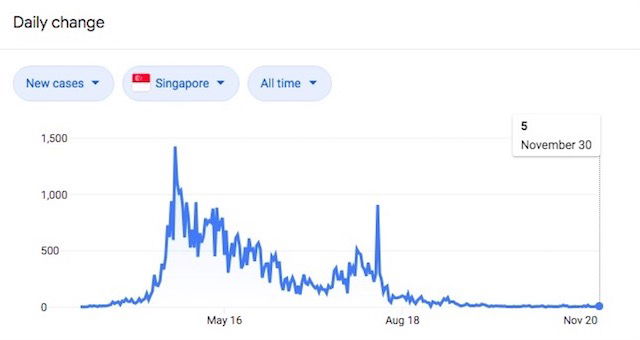 Hong Kong was in a similar place, but is now seeing a spike. For the past few months, Hong Kong saw single-digit new cases on most days, while in the past few days Hong Kong has seen a significant spike in cases, including 115 cases on Sunday alone, which is the highest number of new cases since early August.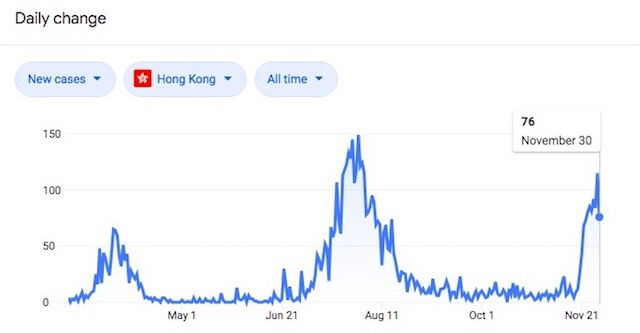 It goes without saying that context is important here — obviously this represents a huge spike to what Hong Kong saw before, but we're still talking about a tiny number of cases compared to most other places.
How the travel bubble was supposed to work
For some basic context, both Singapore and Hong Kong have done a great job with keeping coronavirus case numbers low. Both places have mostly kept their borders closed to visitors. With the travel bubble concept, travelers could go between the two places without the typical quarantine.
However, there are a lot of restrictions associated with the concept:
Travelers would need to fly on special travel bubble flights, so that they wouldn't mix with transit passengers; there were a maximum of 200 daily travelers as part of the arrangement
There would be up to four coronavirus tests required (and that's also costly) to take part in this, including testing before and after travel on both ends
There's no denying that the focus of this travel bubble was minimizing risk rather than making travel easy and accessible, and that's totally fair. But this also shows you that even with so many precautions, this concept was at risk even before launch. The risks currently associated with international travel don't just apply to places where coronavirus isn't well managed.
I'll be curious to see when the new travel bubble actually launches, or if this concept just doesn't make it.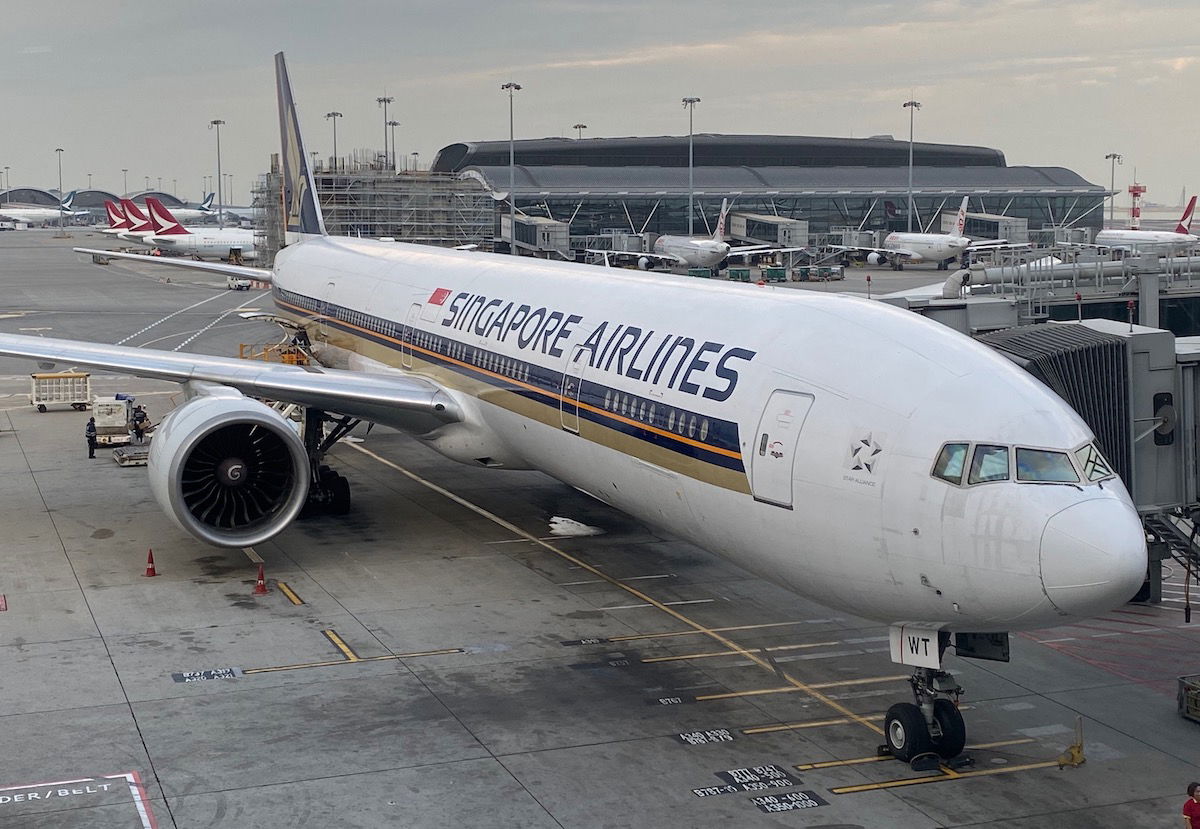 The travel bubble was supposed to be limited to 200 people per day
Bottom line
Singapore and Hong Kong had postponed their travel bubble concept just hours before launch on November 21, which would have allowed travelers to skip quarantine while taking lots of tests. While the travel bubble was initially delayed by a couple of weeks, it has now been delayed into 2021, with the launch date to be determined.
This concept was reliant on there not even being a minimal spike in cases, and unfortunately that's something that happened.
Presumably many people are out quite a bit of cash as a result of this being canceled. Hopefully people can at least get some of their travel costs reimbursed. I'll be curious to see if and when this concept actually launches.
Are you surprised to see this travel bubble postponed to 2021?