Reader Kevin asked the following question in the "Ask Lucky" forum:
So I know you've had a lot of experience on the American 77W. I've got a trip DFW-HKG booked later this year on the 77W in Business, and according to ExpertFlyer, a bunch of upgrade space just opened up to First. Should I use an SWU on that? Do you think it's worth it?
It's a great question! I've flown almost a dozen segments in American international first class this year, including the following:
I've also extensively reviewed American's new business class, including on the following flights:
The flight Kevin is looking at is between Hong Kong and Dallas, which is operated by one of American's 777-300ERs. That's important to note, because American has a fantastic reverse herringbone business class product on the 777-300ER, which is arguably my favorite business class hard product in the world.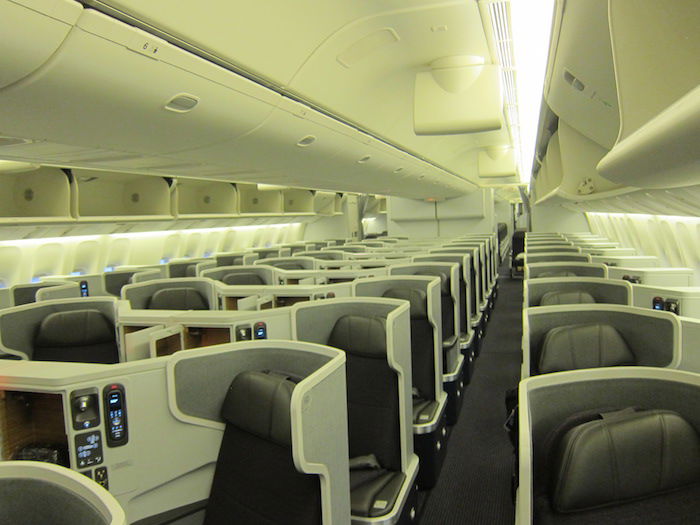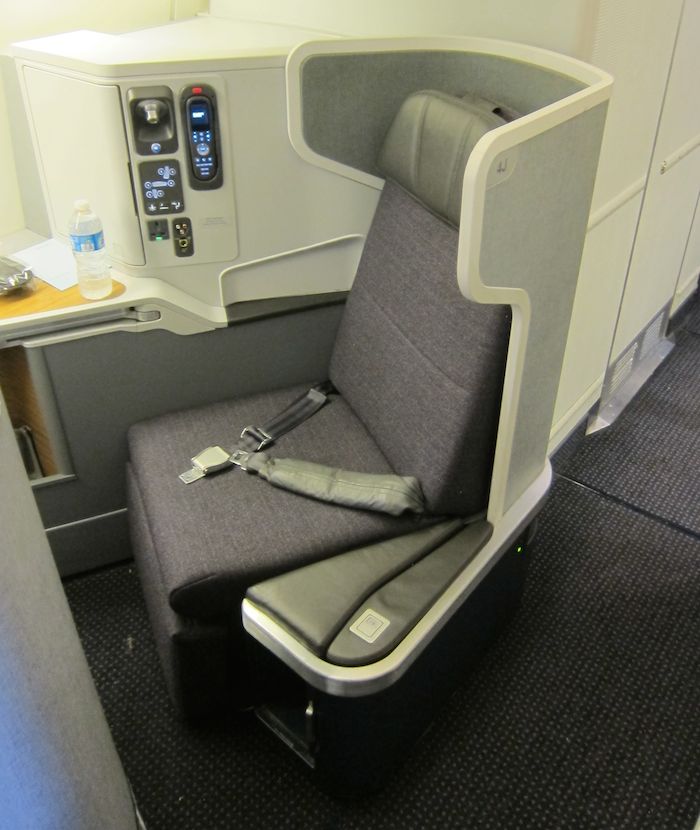 American also has eight first class seats on the 777-300ER. While the business class hard product is fantastic, the first class hard product is lackluster. That prompted me to write a post a while back entitled "Why Does American Bother With International First Class?" The first class product is still in a 1-2-1 configuration, and arguably the seats are even less private than the business class seats.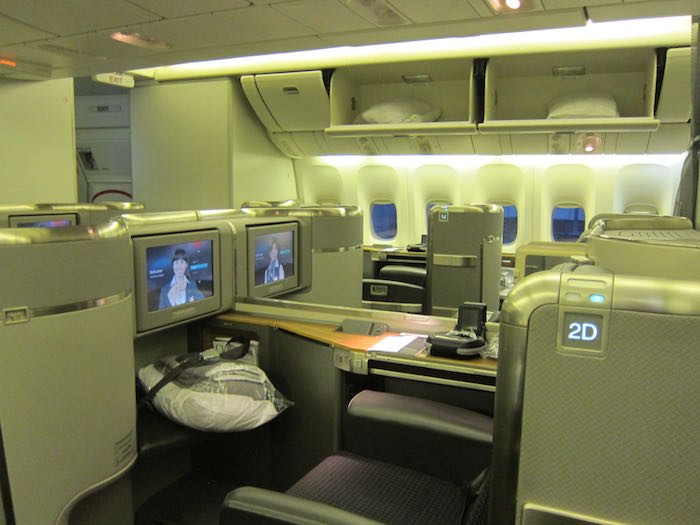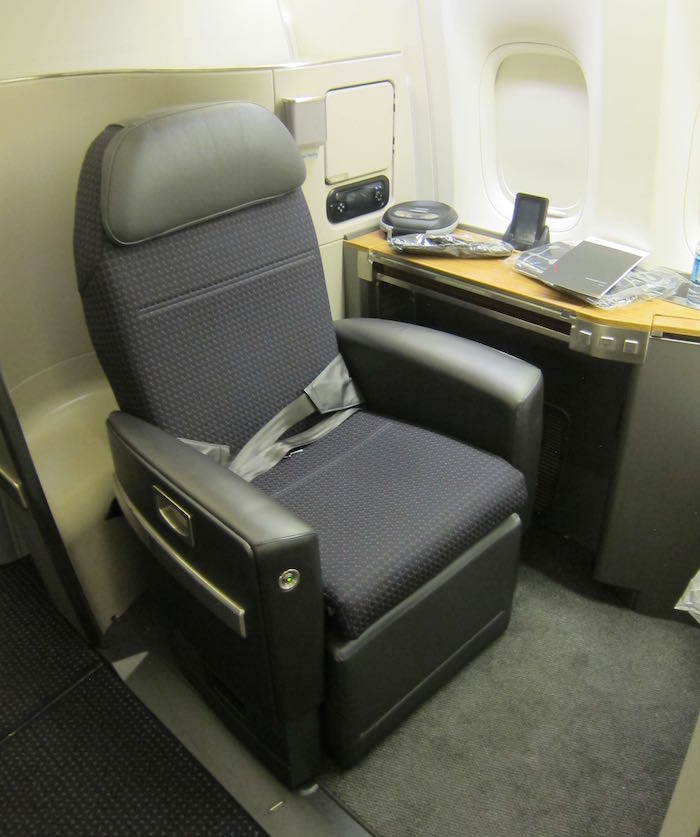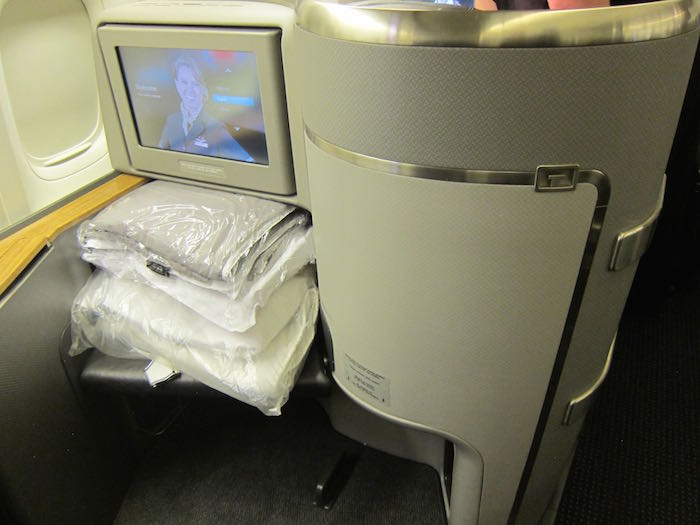 With that in mind, let's look at the pros and cons of upgrading.
Why I would upgrade to first class
This is the longest route in American's system, so there's no better bang for your buck in terms of time in an upgraded seat.
American does have better amenities in first class, including pajamas, an extra pillow, and a (very thin) mattress pad.
The wine selection will be better in first class than business class.
Service could be considerably better in first class. I find the senior DFW crews to be polarizing. Some of American's best pursers are those based in Dallas with 40+ years seniority, and they literally do first class service like the "good old days," even if they don't have much to work with. So theoretically you have a better chance of having exceptional service. That being said, I find American also has some really bitter DFW based pursers, so that's not a guarantee.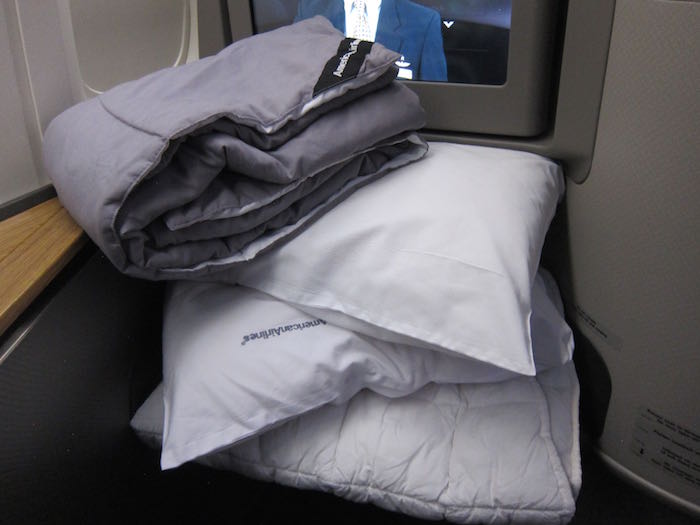 Why I wouldn't upgrade to first class
What's not necessarily working in favor of upgrading?
As an Executive Platinum/oneworld Emerald member, you'll get the same lounge access regardless of whether you're an Emerald or first class passenger (for example, you can access Cathay Pacific's The Wing First Class Lounge either way)
The food in first class is at best marginally better than in business class. It amazes me that American can't do more to differentiate the soft product. But I wouldn't book first class in hopes of having a better meal.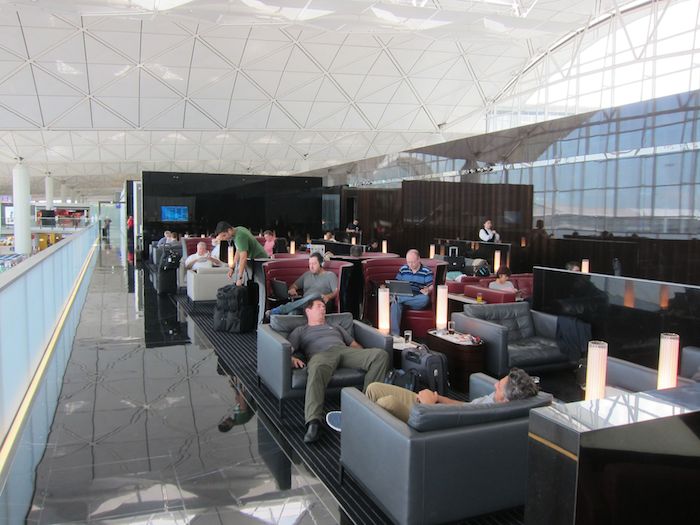 How would I decide whether to upgrade or not?
While I'm generally a pretty conservative person, my approach is typically the opposite when it comes to upgrade instruments and miles. Generally I need a pretty compelling reason to not do everything in my power to fly the best cabin possible.
Why? Because miles devalue over time, and in the case of upgrade instruments, they typically expire at some point.
So in Kevin's case, I'd be deciding whether or not to upgrade based on what I could otherwise use the systemwide upgrades for. Personally I'd prioritize an upgrade from:
Economy to business class on the 777-200 or 777-300ER
Business class to first class on the 777-200 (given that business class on that plane is angled, so there's a bigger difference in terms of the quality of product)
But without all systemwide upgrades being accounted for from the above circumstances, I'd absolutely upgrade. This is a long flight, and even if the experience is only marginally better, I think it's worth it.
I'm curious to hear from you guys — would you upgrade from business to first class between Dallas and Hong Kong on the American 777-300ER?