OMAAT commenter Andrew M. is a frequent traveler and points/miles enthusiast as well as a knowledgeable wine expert, who weighed in on the great English sparkling wine debate a couple months ago. Because wine takes on a totally different flavor and complexity at 35,000 feet as opposed to sea level, Andrew M. has offered to share his insights as to maximizing your enjoyment of wine in flight; he's also reviewed wine on a few different first class and business class legs for comparison. Enjoy this series, and thanks, Andrew M.!
Introduction And Selecting Wine On Airplanes
Wine Review: American Business Class Beijing To Dallas
Wine Review: American First Class Dallas To Madrid
Wine Review: Cathay Pacific First Class Frankfurt To Hong Kong
Conclusion And Bottom Line
---
Note from Andrew M.: Apologies for the picture quality – I only had my cell phone and I didn't want to annoy the crew too much by taking multiple shots of the wine and slowing down meal service for others.
American Business Class Wine
American 88, PEK-DFW
First up is my flight in the old American Airlines business class product on the (in)famous WAS-PEK mistake fare.
Apologies in advance that I did not capture a picture of American's wine list here — I accidentally deleted it! However, the wine list read as follows:
Champagne Dangin
Silverado Vineyards Miller Ranch Sauvignon Blanc 2010
Edna Valley Vineyard Paragon Chardonnay 2012
Victor Vineyards Cabernet Sauvignon 2011
Phebus Malbec Gran Reserva
Wine list general commentary
A very Napa Valley heavy wine list, which isn't necessarily an issue. However, the quality range in Napa is very large and the style of wine you might receive from a Napa producer is hard to predict. These are all fairly young wines which again isn't a bad thing (I'm not sure aged wines would do all that well in the air), but my suspicion is that American is more concerned with cost savings in putting together this list than finding value for the money winners.
One annoying thing that American does is that the labeling of their wines on the wine list omits several important details about the wine. Things such as vintages (or, if no vintage, that it is NV), for instance, are left out entirely.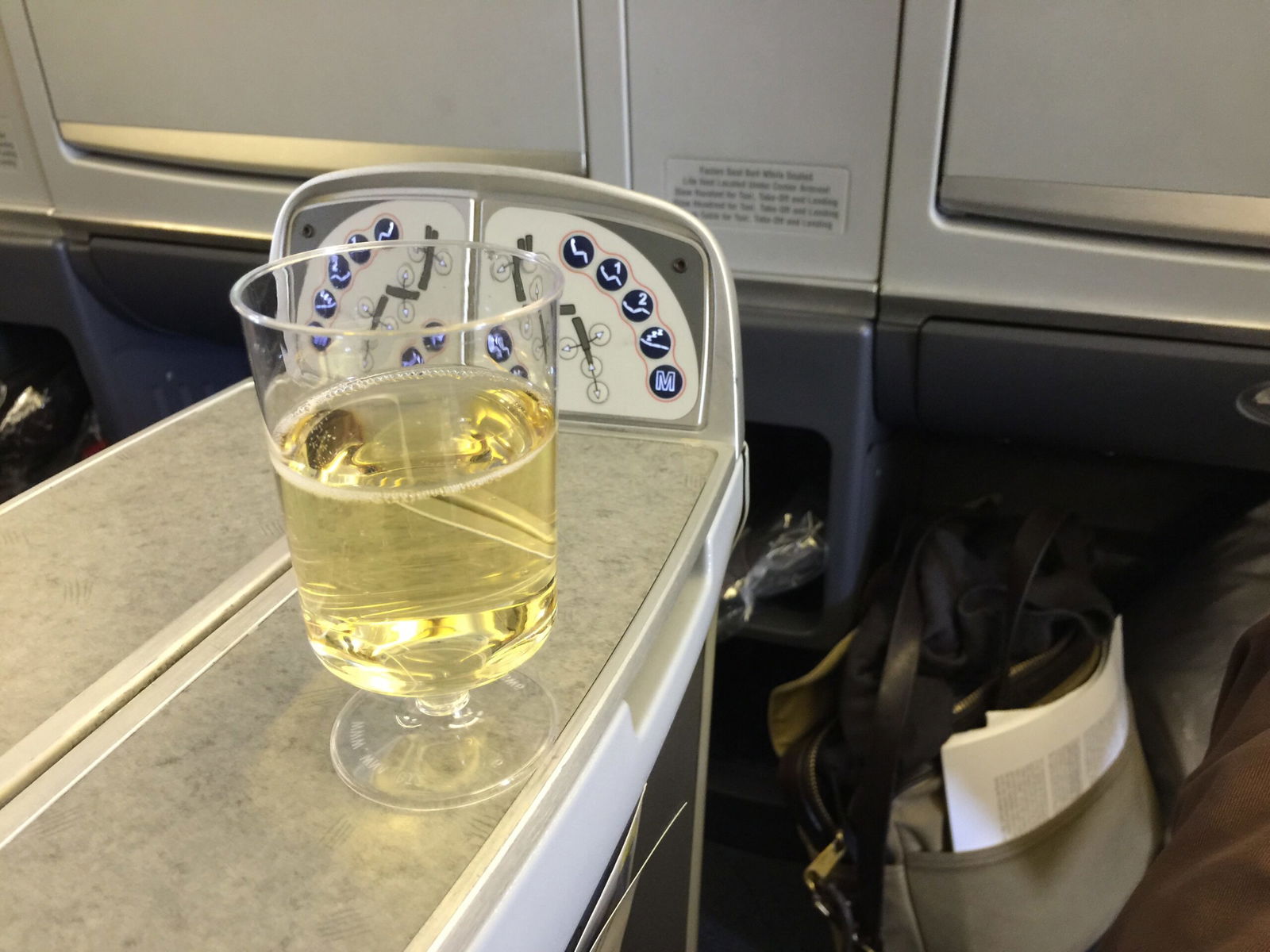 Cost: ~$30
Tasting Notes: Strong citrus notes, honey and pear on the finish. Not any yeast or toast to speak of. Citrus and acidity overpower the finish.
My Rating (0-5 scale): 2.5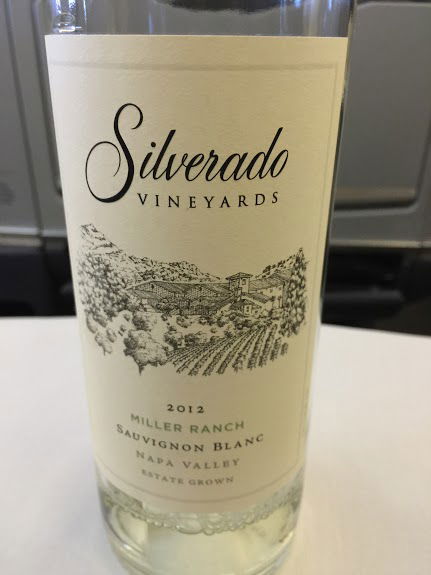 Cost: ~$18
Tasting Notes: Citrus and gooseberry dominate the nose. Hints of pear and pineapple flavor but not much fruit expression in the body. Spicy finish with a hint of oak staves.
My Rating: 2.0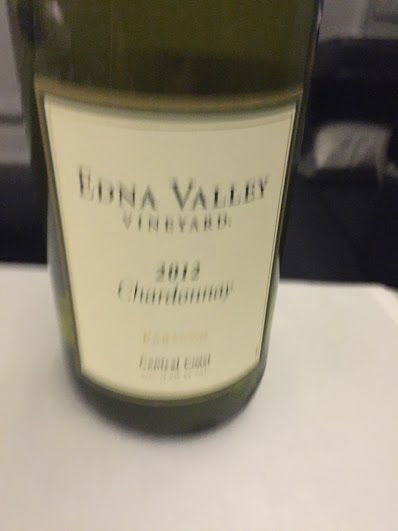 Cost: ~$10
Tasting Notes: A little bit of minerally lime on the nose. Peach and lime but modest amounts. Drinkable but the flavor comes across as very dull.
My Rating: 2.5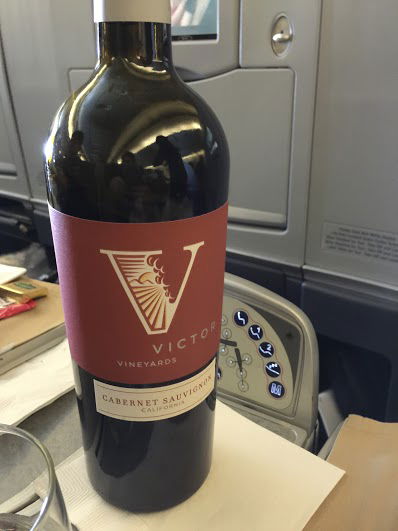 Cost: ~$15
Tasting Notes: Strong spicy plus and blackcurrant nose. Very vegetal and an unpleasant candied creaminess on the finish. Not much tannins.
My Rating: 1.5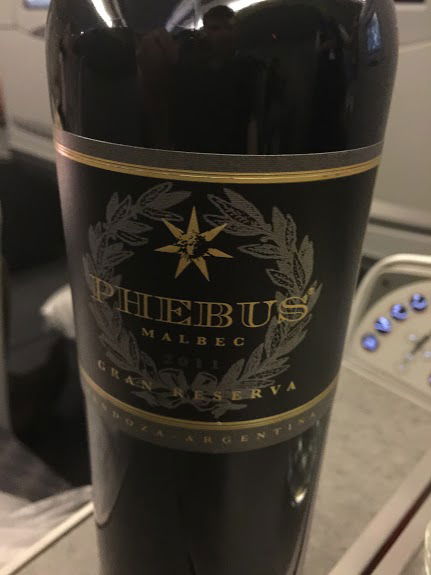 Cost: ~$20
Tasting Notes: Spicy nose but only a slight plum aspect. A lot of acidity, tannins and spice but no fruit expression.
My Rating: 2.0
Verdict
My guess is that these wines were chosen not for how well they drink in the air but instead based on what kind of discount American could get on the wines. Not very enjoyable to drink.
Stay tuned for further installments in Andrew M.'s series as he reviews the wine in American's international First Class, as well as Cathay Pacific in First Class — and he takes on Ben's beloved Krug.