Overall we're seeing airlines constantly upping their game when it comes to premium cabin hard products. One area in which we've seen this trend lately is with narrowbody aircraft, which is a trend I love.
This will become increasingly common over time, given that narrowbody aircraft are becoming longer range, and therefore are operating flights that were traditionally flown with widebody aircraft.
Saudia is an airline that's undergoing a transformation, and they're hoping to become a five star airline. Their 777-300ER first class product is actually quite solid, and they fly it to the US, as well as London and Paris.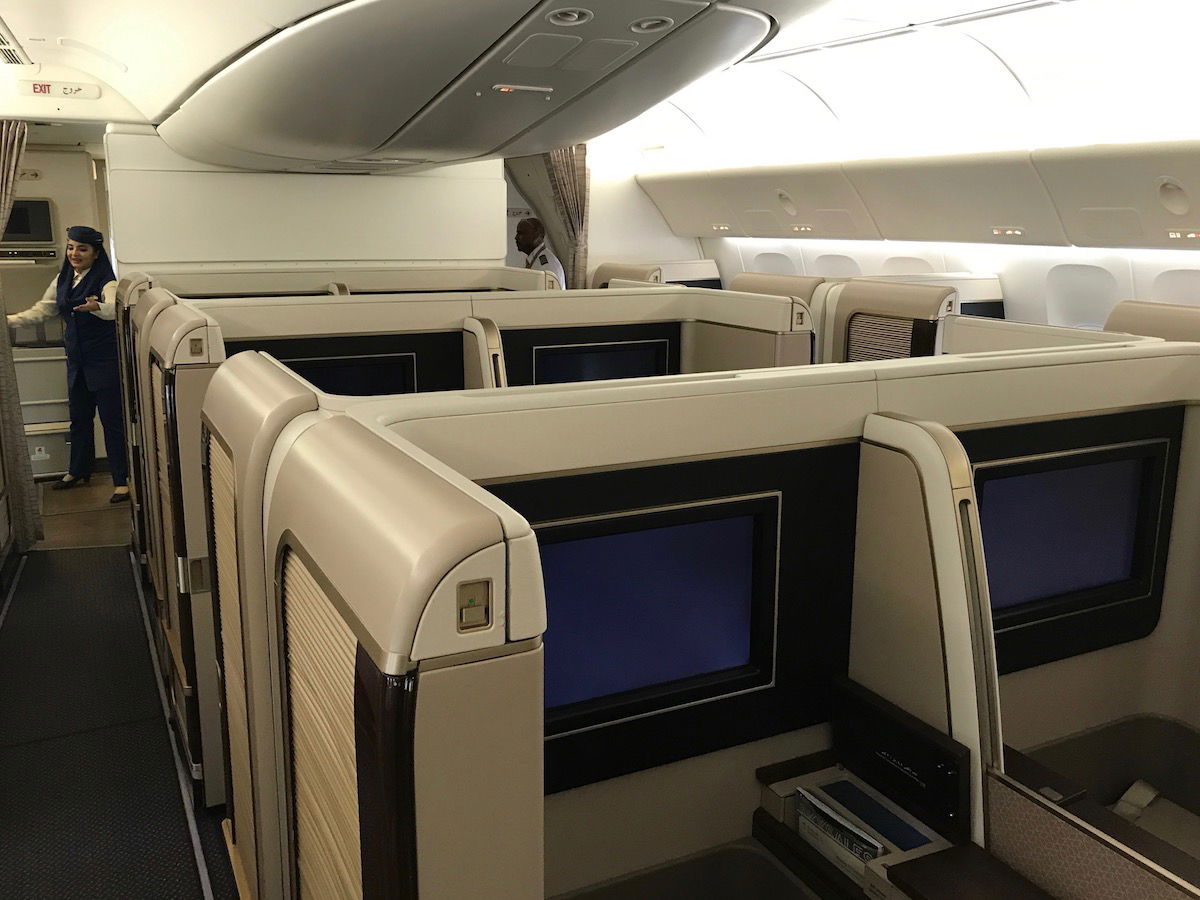 Saudia's 777 first class
They operate a variety of planes to their other European gateways, though their worst flights are those operated by A320s, as these planes feature recliner seats in business class, which aren't competitive with what other airlines are offering.
So there's some good news on that front. Saudia is upgrading some of their A320s to introduce high speed Wi-Fi and flat beds in business class.
They plan on reconfiguring a total of seven planes — they've already reconfigured one A320, and plan to reconfigure an additional A320 every month, so we should expect all seven planes to reconfigured by next spring.
Saudia says that the new A320s will be available soon to Rome, Milan, Munich, Frankfurt, Geneva, and Vienna.
These reconfigured planes will feature a total of 20 business class seats spread across five rows, with 63″ of pitch.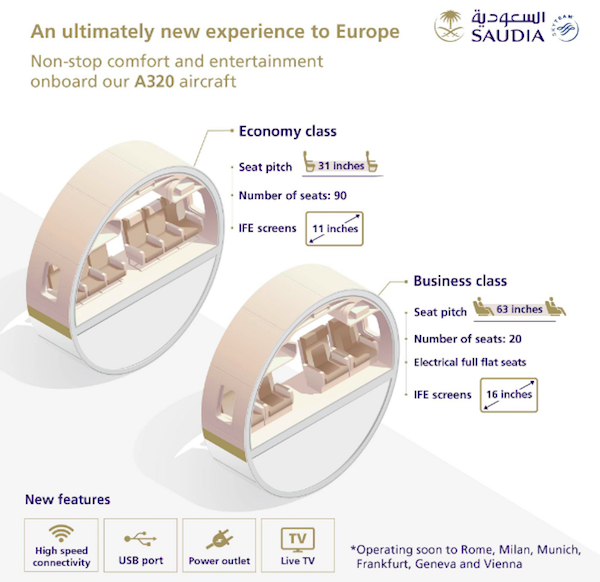 Once reconfigured, these A320s will have a total of just 110 seats (20 in business and 90 in economy), which represents a capacity reduction of 6-22 seats, depending on the version of the A320 they're reconfiguring.
Here are some pictures of the new business class seats: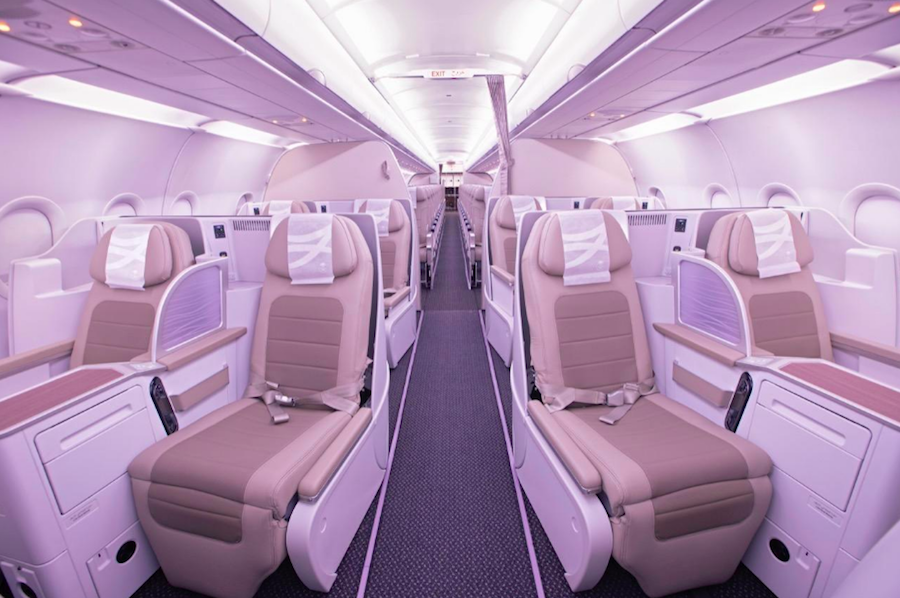 Saudia's new A320 business class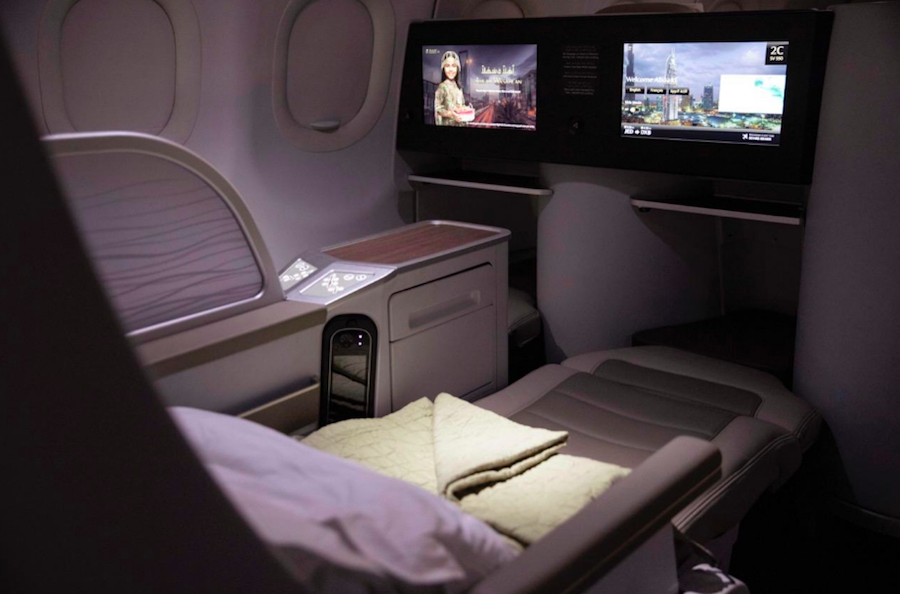 Saudia's new A320 business class
It looks like Saudia will be using standard B/E Aerospace Diamond seats in business class, which are similar to the seats they have on some of their 777s, like what I had when flying from Colombo to Jeddah.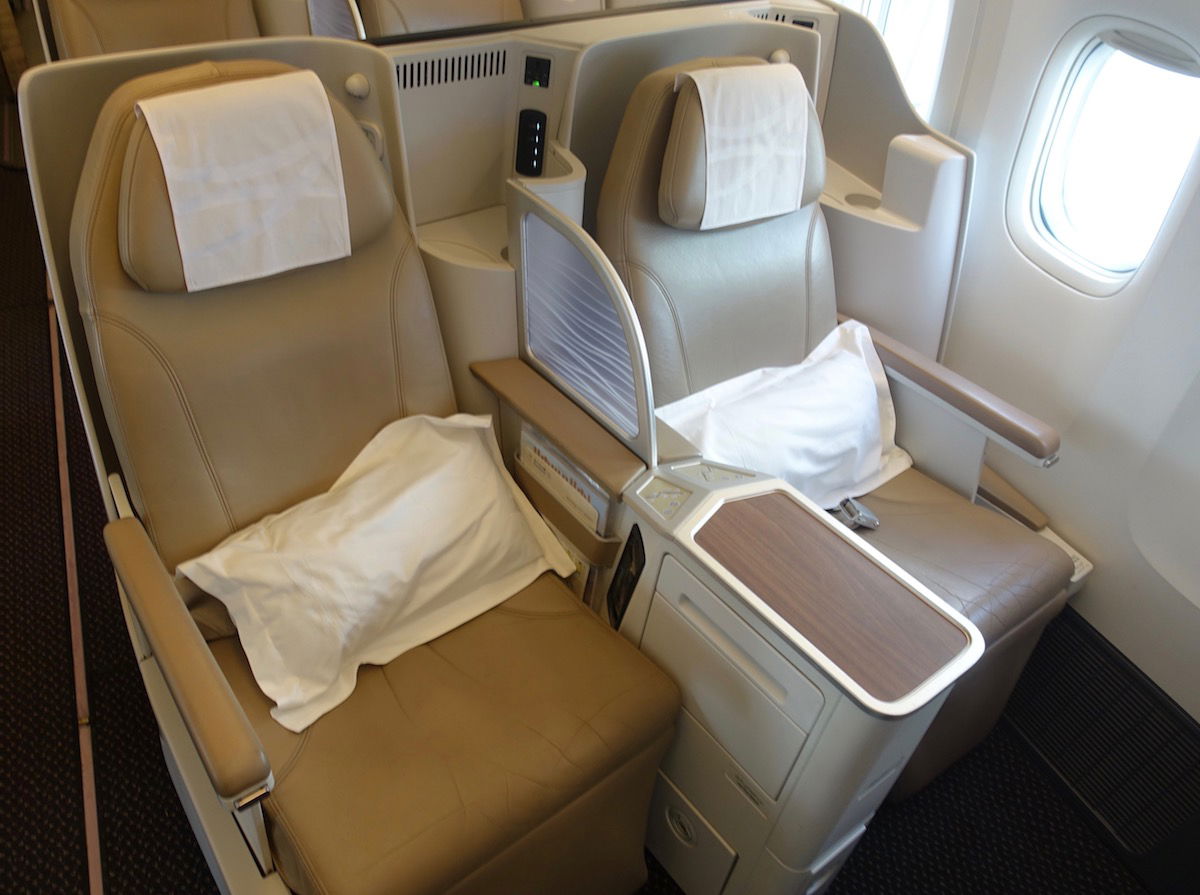 One version of Saudia's 777 business class
Bottom line
These new Saudia A320s with flat beds in business class and Wi-Fi sound like a significant improvement over their current product. Previously these were the planes to avoid on European routes, while going forward that won't be the case anymore.
Now, before I get yelled at, let me say that I have no intention of flying Saudia or visiting the country anytime soon, in light of recent events. But I'm still going to cover news as it impacts the airline.
(Tip of the hat to YHBU)