At the start of the pandemic we saw several airlines file for bankruptcy protection, given the unprecedented challenges the industry faced. With global travel quickly recovering, you'd think things would be better for airlines again, but that's not the case across the board.
Scandinavian Airlines (SAS) has just filed for Chapter 11 bankruptcy protection in the United States.
Basics of SAS' Chapter 11 filing
Scandinavian Airlines has voluntarily filed for Chapter 11 bankruptcy in the United States, a legal process that will allow the airline to financially restructure under the supervision of a federal court. The airline expects this process will take 9-12 months to complete.
For context, SAS primarily has operations out of Denmark, Norway, and Sweden, and the airline operates a fleet of over 120 planes, with everything from A320neos to A350-900s.
This filing comes on the same day that SAS is facing a pilot strike, leading to a large percentage of the carrier's flights being canceled. As of June 30, 2022, the carrier has over $740 million in liquidity. The company fears that the current strike could impact that, especially if it gets prolonged.
SAS plans to continue to operate its schedule as planned (minus the pilot strike), and will also continue to offer earn and burn capability with its frequent flyer program. The airline also believes it can continue to meet its business obligations in the near term, assuming the pilot strike doesn't go on for too long. The airline will also continue to issue ticket refunds and honor travel coupons and payments or credits.
SAS is now looking to obtain up to $700 million of additional debtor-in-possession financing, to support its operation throughout the process.
Here's how Anko van der Werff, President and CEO of SAS, describes this development:
"Over the last several months, we've been working hard to improve our cost structure and improve our financial position. We are making progress, but a lot of work remains and the on-going strike has made an already challenging situation even tougher. The chapter 11 process gives us legal tools to accelerate our transformation, while being able to continue to operate the business as usual. We will continue to build back the network connectivity, products and service our customers expect, and we will continue to do so throughout this process and beyond. I am convinced that this process will enable us to become an even better airline for our customers and a stronger business partner in the years to come. Becoming a more competitive airline will require the full team's effort and burden-sharing from all stakeholders. We urge SAS Scandinavia pilots' unions to end their strike and engage constructively as part of this process."
Interestingly enough, he was only appointed as CEO of SAS in 2021, and he was previously the CEO of Avianca, where he lead the process of the airline filing for Chapter 11 in May 2020.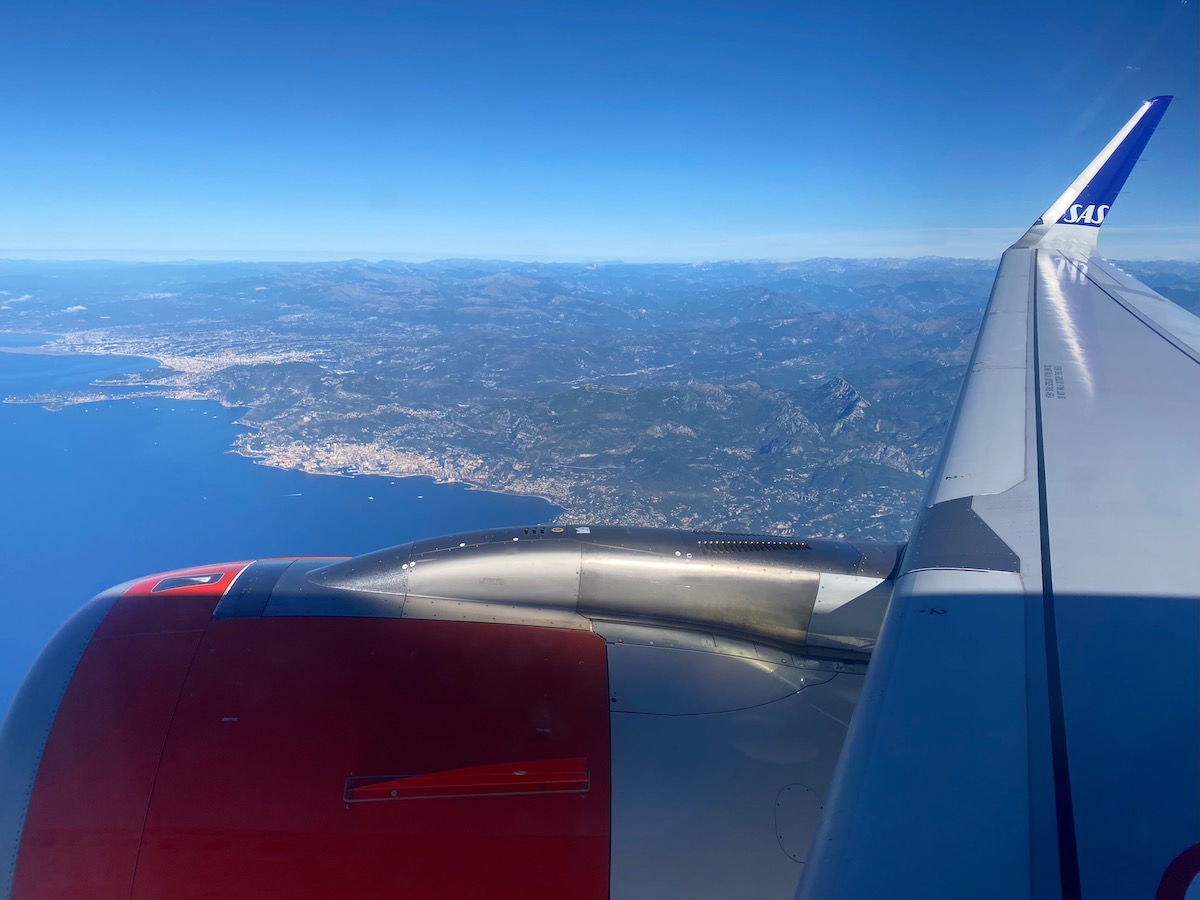 SAS looks to cut costs by $700+ million per year
As part of its bankruptcy filing, it's stated that SAS is looking to cut costs by over $700 million per year, in order to "secure long-term competitiveness through a full transformation of its business." The airline is also looking to "achieve a sustainable cost structure."
Pre-pandemic, SAS' annual revenue was somewhere around $4 billion per year, so cutting $700 million per year in costs is significant.
Admittedly this will probably come in many forms, including renegotiating many contracts, including with suppliers, employees, etc. But I also have to imagine that this will mean that SAS will further cut costs when it comes to the passenger experience.
One has to wonder just how much more cost cutting SAS can do. The airline doesn't even have a real business class within Europe, but rather has premium economy, which doesn't come with a blocked middle seat. Will SAS start closing lounges? Cram more seats into planes (if that's even possible)?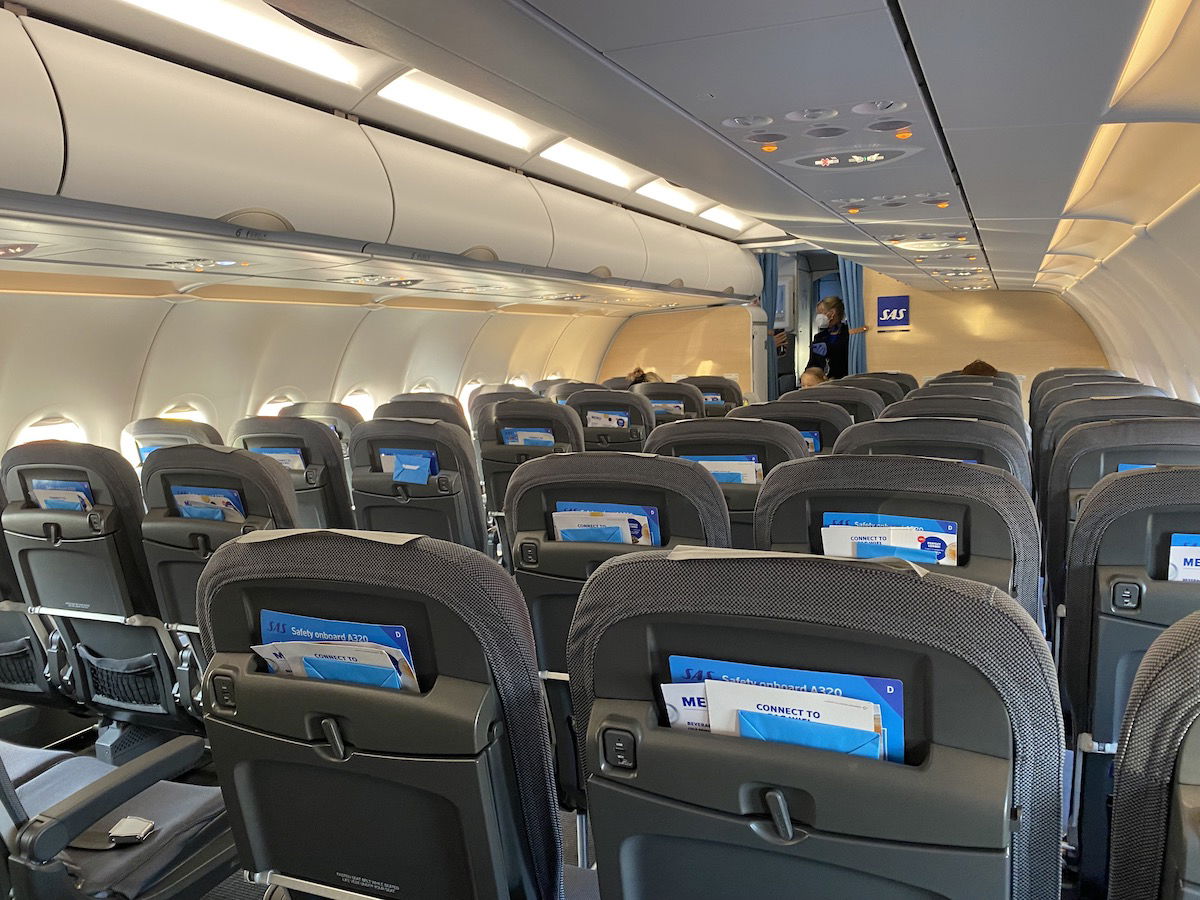 Bottom line
Scandinavian Airlines has filed for Chapter 11 bankruptcy in the United States, as we've seen several airlines do since the start of the pandemic. The company expects the process will take up to a year, and is hoping to cut over $700 million in costs annually.
For now it should be business as usual in terms of ticket sales, operations, the frequent flyer program, etc. Well, minus the fact that SAS is having major labor issues, and pilots are on strike, greatly impacting the current schedule.
What do you make of SAS filing for Chapter 11?