Yesterday I wrote about how a popular Marriott property mysteriously closed, and we now have more information.
Solaz Los Cabos disappears into thin air…
Solaz is a Marriott Luxury Collection property in Los Cabos, Mexico. The 34-acre complex includes a hotel, timeshare, and residences, and first opened in 2018, and it has certainly been a popular property with Bonvoy members.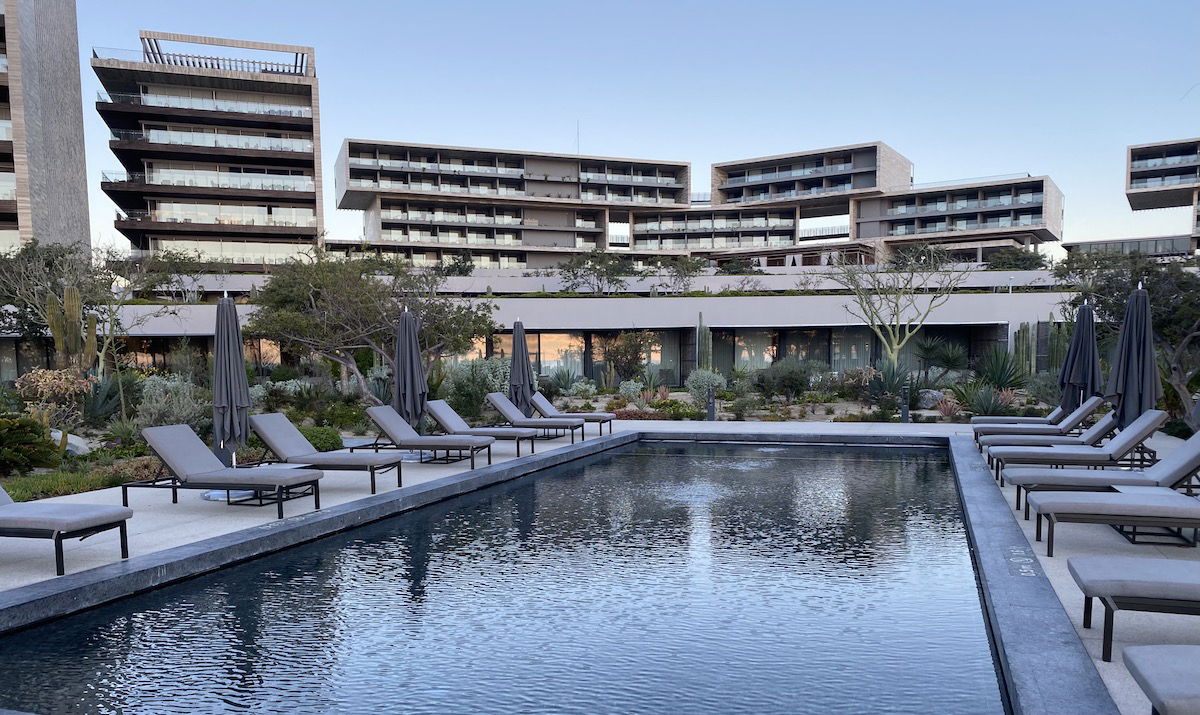 Rather strangely, over the weekend the hotel seems to have more or less disappeared into thin air, at least virtually. For one, Marriott's webpage for Solaz no longer shows the hotel bookable for any date into the future.
That might lead you to believe that the property is leaving Marriott, but even the hotel's non-Marriott website didn't work anymore (though now it's back up again). If the hotel were leaving Marriott, you'd think that maintaining the hotel's own website would be more important than ever.
Furthermore, it just generally seemed unlikely that this hotel would leave Marriott Luxury Collection:
I'd imagine that the hotel has been doing pretty well in recent months, given peoples' desire to travel, and how close Mexico is to the United States
A big selling point of the timeshare part of the property has been the association with Marriott, and the global name recognition that comes with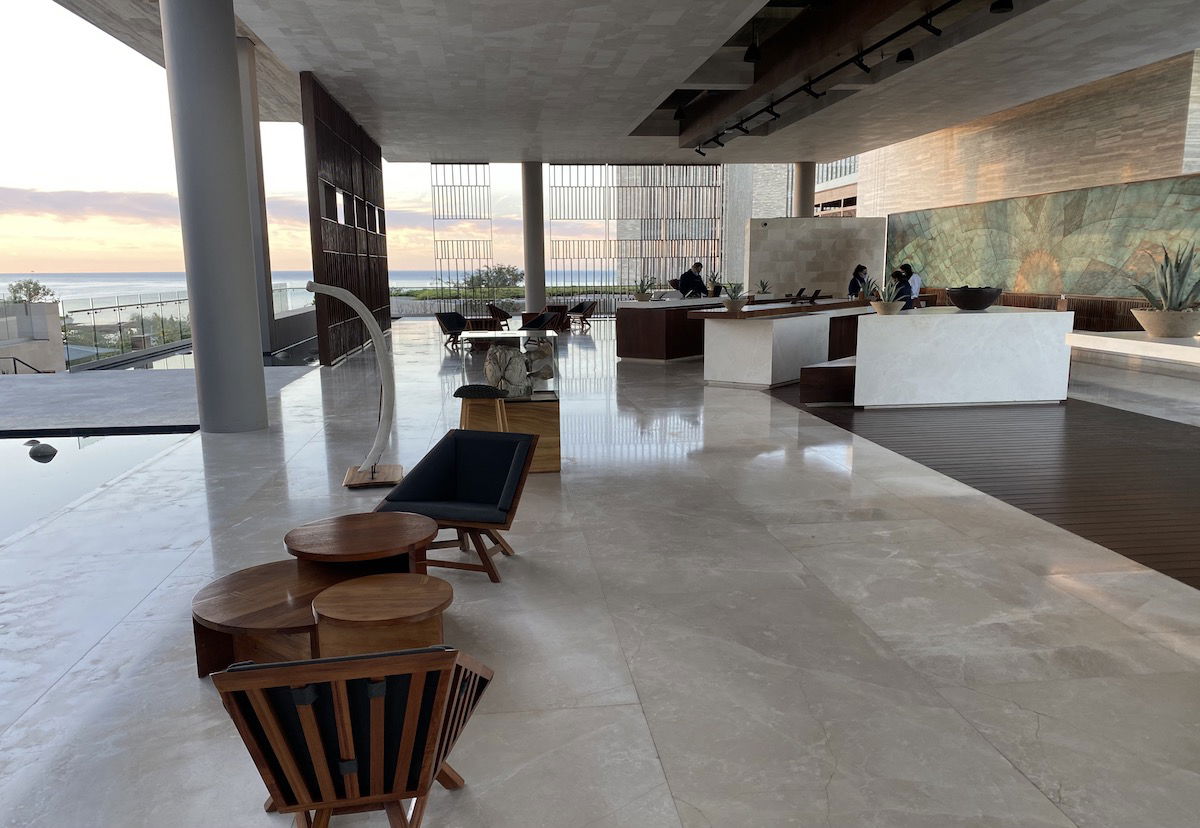 What happened to Solaz Los Cabos?
There had been lots of speculation about what happened to Solaz, and I now finally have an official answer.
Here's what a Marriott spokesperson tells me happened to the property:
The hotel has been closed due to unanticipated work that needs to be done throughout the entire 30+ acre complex and to enable that work to efficiently proceed. Our guests have been relocated to other luxury hotels in the Marriott portfolio located in Los Cabos.

As always, our number one priority and primary focus is our associates and guests. The Solaz is still part of our portfolio, but we are currently not taking reservations for future dates and are reaching out directly to guests with existing reservations to assist with rebooking.
Meanwhile Solaz's own website has been updated to state the following:
The hotel is currently closed to address immediate and unanticipated infrastructure needs. Guest are being contacted directly to assist with rebooking existing reservations.
Ouch, this doesn't sound good at all. Based on comments left by readers, a vast majority of staff have been let go and haven't been told when they'll be able to work again. Furthermore, timeshare owners have been informed that they shouldn't anticipate being able to use the property in 2021 and 2022. One reader who was staying at the property reports having a knock on his door at 3PM a couple of days ago, and being told to immediately evacuate.
A few thoughts:
Whatever these issues are, clearly they're major, given that the property is expected to be shut down completely for well over a year
Given the complexity of these kinds of real estate projects, I can't help but wonder if this property might run into some financial issues, given the extent of work that seems to be required
There had been rumors that emergency inspections were performed on hotels following the Surfside building collapse, but it's anyone's guess if that's true or not (though the timeline adds up)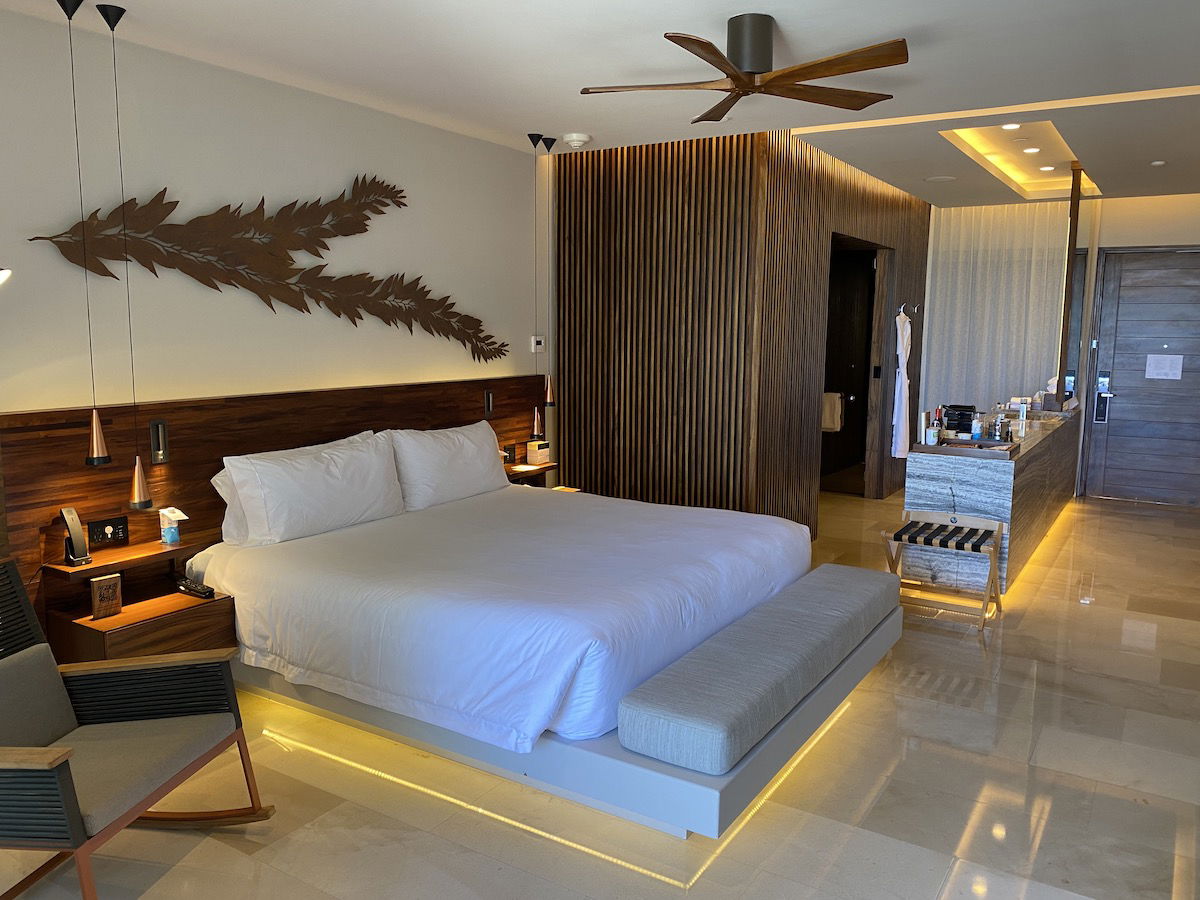 What is being done for Solaz timeshare owners?
It's one thing if hotel guests are having their reservations canceled, but many people specifically purchased timeshares at this property, so what's being done for them? Solaz has started to reach out to timeshare owners, informing them that this is "unexpected," and offering their "deepest apologies."
Solaz is providing the following options for timeshare owners (they have to pick one):
Free accommodations for stays in 2021 and 2022 at sister property Hacienda del Mar Resort, plus a 50% discount on food & beverage and free transportation to & from the airport
Free seven night accommodations in Hacienda del Mar, in a standard hotel room
Waiver of the 2022 annual maintenance fee
Extension of contract for the period of inconvenience
This is completely insufficient, if you ask me, since you have to pick one of those options. People bought a timeshare for a set number of years and paid a big amount upfront for that, and they're basically being offered to be put up at an inferior property (where paid rates are a quarter as much as at Solaz), or to have their annual maintenance fee waived, among other options.
I'm not a lawyer, but it seems like timeshare owners should be entitled to more here…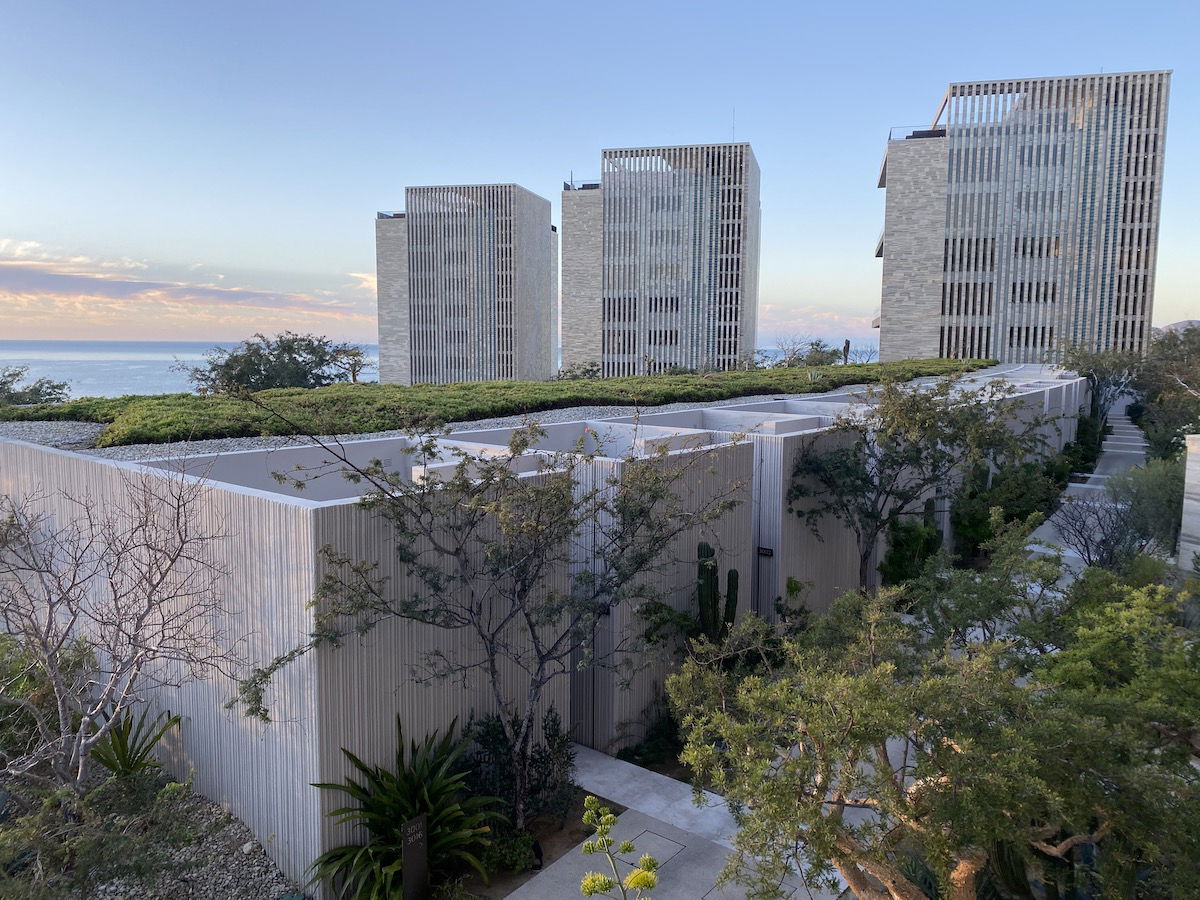 I stayed at this hotel and didn't like it…
I stayed at Solaz Los Cabos not too long ago, and had a terrible stay. I had heard so many people rave about this property, claiming it's an incredible property and one of the best Marriotts in the world.
Different folks, different strokes, I guess. I strongly disliked this property, and our stay left a very bad taste in my mouth. Of course it's worth acknowledging that service in Los Cabos is generally exceptional (the best in North America, in my opinion), and most of the people at this property are friendly. That's not the problem.
Rather there are a few other problems, the biggest of which is that the hotel seems to exist solely as a way to push the sale of timeshares. And we're not just talking about a gentle recommendation to consider a timeshare, but we were more or less forced to accept a timeshare pitch before they'd allow us to check in.
This was done under the guise of giving us a quick tour of the lobby, and showing us how the owner of the hotel is an "art collector," and that we should quickly take a look at that gallery, since it's right next to check-in.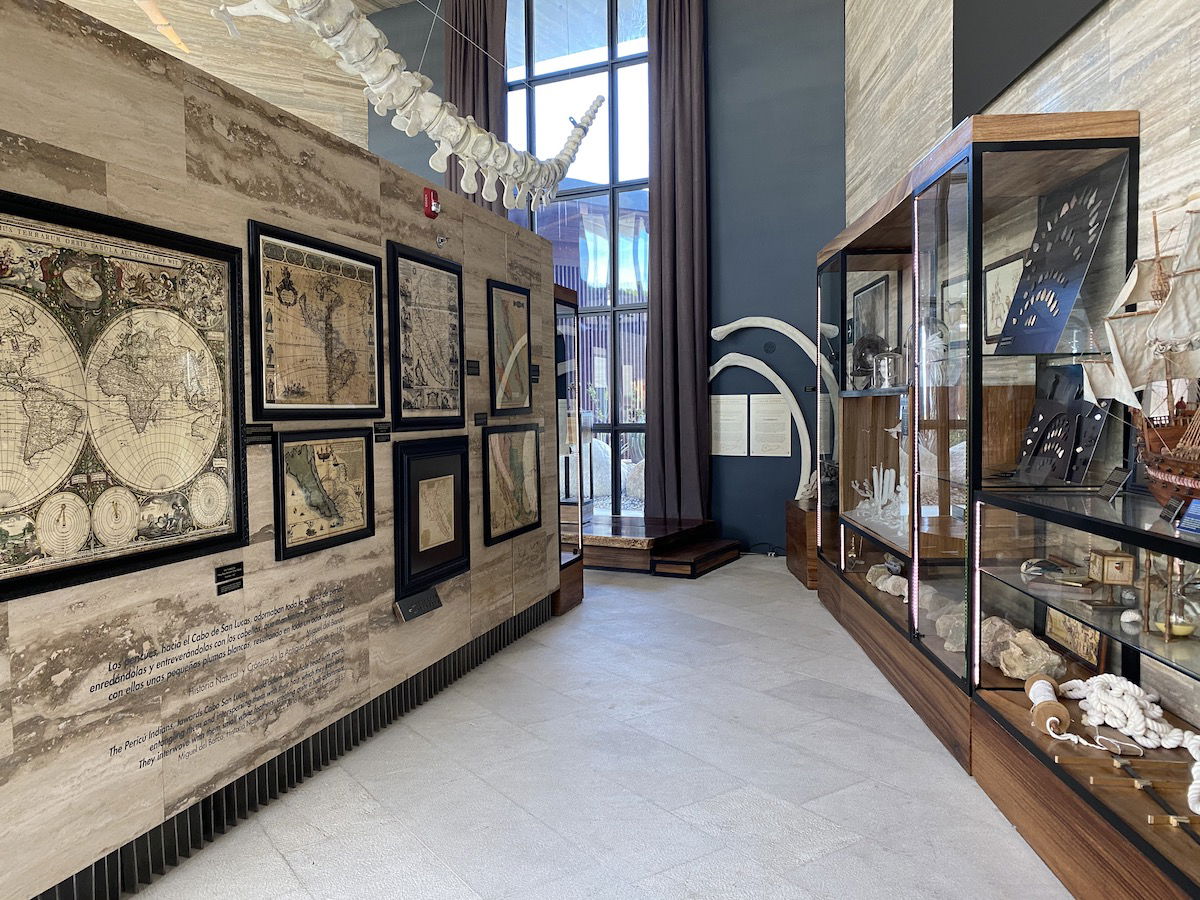 As it turns out, getting you into that gallery was just an excuse to get us to agree to a timeshare pitch. They literally wouldn't accept no for an answer. Of course in fairness they offered us a hotel credit to listen to the presentation, but we still weren't interested. But they wouldn't take no for an answer.
And then the timeshare pitch was all based around how the hotel charges $800 per night (which I'd bet very few people are paying), and for that reason it's of course a fantastic value to instead buy a timeshare.
And that's only the tip of the iceberg — construction of the entire property felt cheap to me, and the property was ridiculously noisy. Noise from the road echoed to the point that I felt like I was on a racetrack. Below is a video, just to give you a sense of the noise level throughout much of the property (to be clear, the road is behind the building, so I have no clue how it gets so noisy, but it was consistent).
So yeah, suffice to say I wouldn't have returned to this property either way…
Bottom line
Solaz Los Cabos has suddenly closed. The hotel apparently has some "infrastructure" issues that has caused it to stop accepting reservations altogether, and it's anticipated that this will take all of 2021 and 2022, and maybe beyond that. We must be talking about some serious infrastructure issues here…
What do you make of Solaz's mysterious closure? If anyone has any firsthand reports with upcoming stays and/or timeshares at the property, please report back!