I often write about the value of Air Canada Aeroplan, as it's probably my single favorite frequent flyer program. Not only does Aeroplan have more airline partners than any other airline loyalty program, but Aeroplan also allows stopovers on awards for just 5,000 points, which is an exceptional deal (given how few loyalty programs allow stopovers nowadays).
However, at times maximizing Aeroplan points isn't easy, so I wanted to address that a bit in this post.
A reader's question about the value of Aeroplan points
Reader Ryan sent me a question regarding redeeming Aeroplan points. Let me share part of the email:
I'm really struggling to find these great value Aeroplan reward tickets that you constantly mention and wonder if it's easy to tell me what I'm doing wrong. I think flying out of Canada is my first mistake — it seems to trigger massive inflation of point use especially on Air Canada. That's no problem because accessing the US is easy enough.

But even trying to fly something as simple at New York to Tokyo never seems to bring up an airline I actually want to fly (like Etihad) and focuses more on ones I don't (like Air India).

Is there some sort of basic strategy I should be using that I'm not aware of? How far out should I be planning and looking into using these?
This is a totally valid perspective, so let's discuss that in more detail — how do you actually get the most value redeeming Aeroplan points?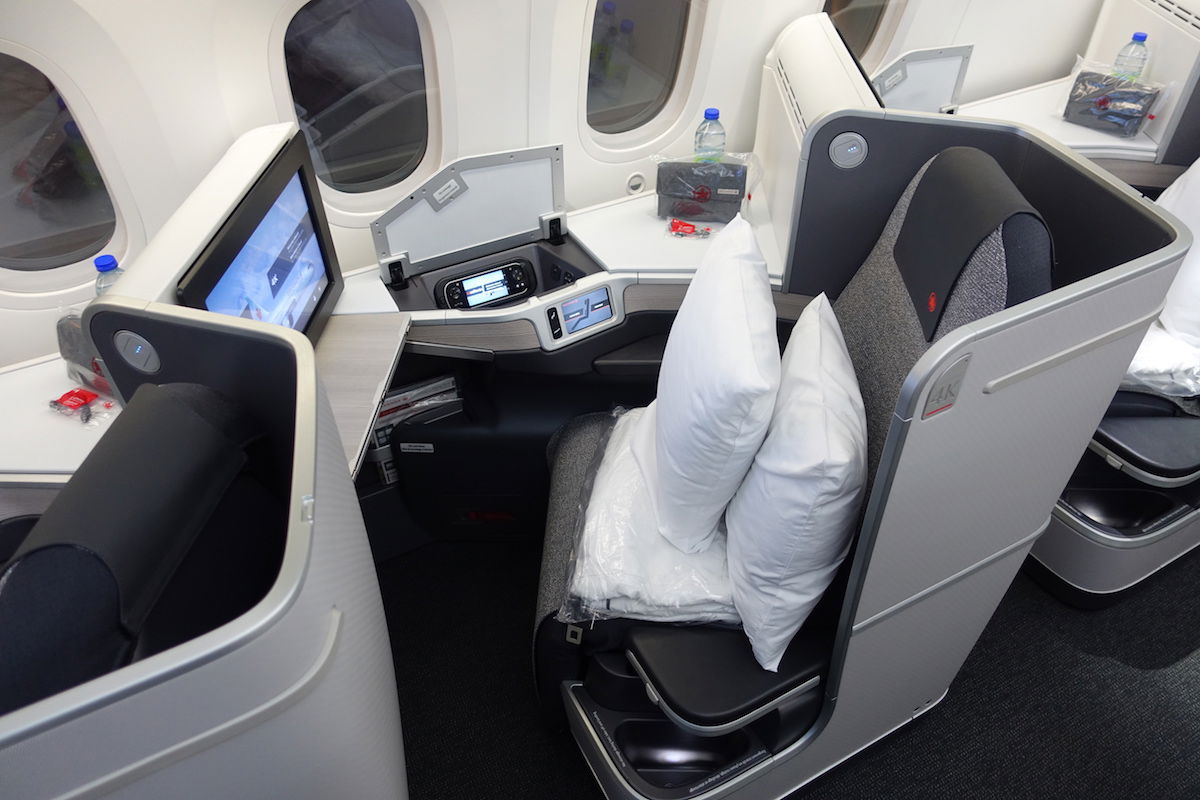 Aeroplan points are best redeemed on partner airlines
Readers in Canada often express frustration with Aeroplan based on the award redemptions rates on Air Canada. Air Canada releases very little saver award space for its own flights. When that's not available, Aeroplan offers last seat availability on Air Canada with dynamic award pricing. However, as you'd expect, it will cost you dearly, as is the case with so many airlines.
If you just look at Air Canada flights from Toronto to London or Paris, it's not unusual to see Aeroplan charging 300K-400K points one-way in business class, which isn't exactly a great use of points.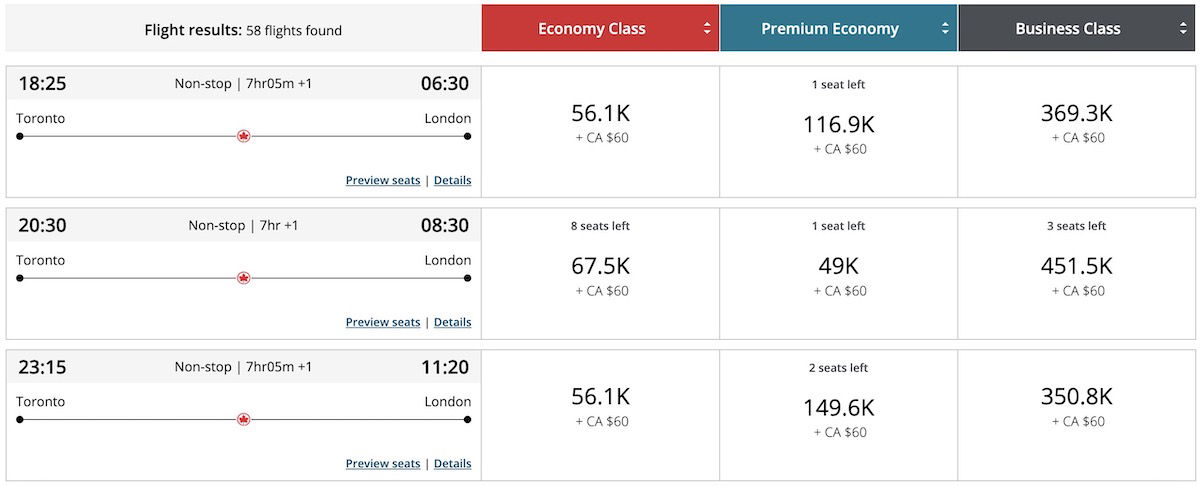 Don't get me wrong, there are situations where Aeroplan redemption rates on Air Canada are quite good, though I find that to be the exception rather than the norm. Rather where I see the value with Aeroplan is for partner redemptions.
How do you find good partner redemption deals, though?
I totally understand Ryan's frustration, so let's talk a bit more about how you can actually maximize the value of your Aeroplan points. To state the obvious, my favorite use of Aeroplan points is redeeming them on partner airlines, for travel in first and business class.
Aeroplan lets you redeem points on 45+ airlines, which is an incredible number of partners to have access to. The catch is that finding availability can be challenging. In addition to the general tips I've shared for redeeming points, let's talk specifically about Aeroplan.
Yeah, award availability isn't great right now
Let me acknowledge what I consider to be the biggest issue with redeeming Aeroplan points (or any points, for that matter) right now — for the past year or so, award availability has just been terrible. In summer I wrote about how award availability was completely non-existent, and I wrote about how the same was largely true in fall.
The fact is that it's a very strange time for airlines — travel demand has been through the roof, people have all kinds of deferred trips, airlines have been adjusting their schedules, and capacity isn't back to where it was pre-pandemic.
So broadly speaking, award options right now just aren't great. Now, Aeroplan arguably still leaves you in the best position for this, given the sheer number of partners that the program has.
My hope is that the world starts to normalize and we again see more award availability, but the situation just hasn't been ideal.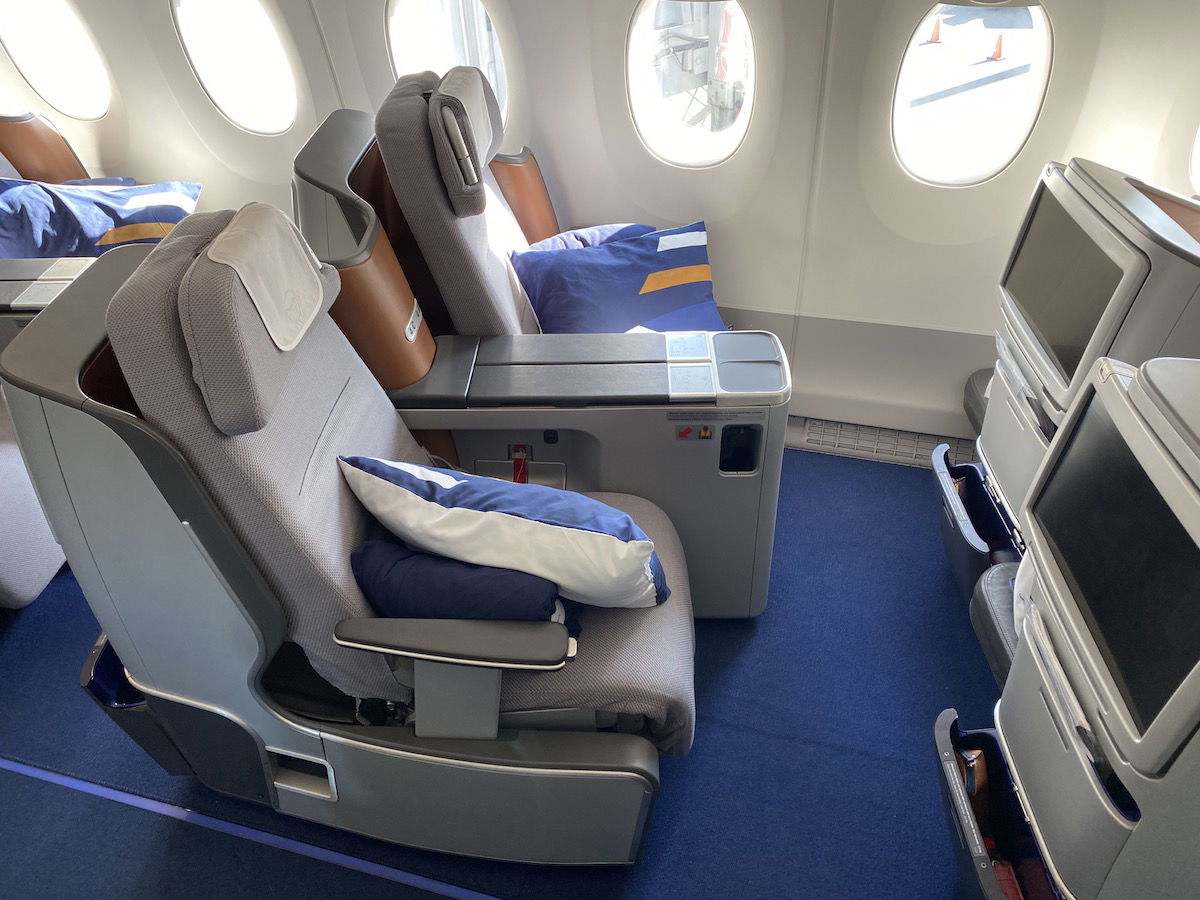 Be strategic about how you search award availability
I find that Aeroplan has a great award search tool, though the catch is that you can only search day-by-day. You can't look at availability for a week or month at a time with one click, and as a result finding availability can take some effort, and a lot of clicking.
My general approach is to always search segment by segment, and go from there. The beauty of Aeroplan is that you can do a stopover for just 5,000 extra points, so that's a way to have fun when award availability is lacking somewhat.
For example, if you wanted to fly from Chicago to Tokyo on Etihad Airways, you could start by first searching award availability from Chicago to Abu Dhabi.

Once you found that availability, you could start looking at the next date with award availability from Abu Dhabi to Tokyo. If you discover that it's several days later, you could always do a stopover in Abu Dhabi, if you wanted to. I find that this is generally going to get you much better options than just searching Chicago to Tokyo, and hoping that Etihad availability shows up.

The point is, think strategically about the airlines you want to fly, and then search specific routes where there might be availability. Then build an itinerary once you find the individual flights that work for you.
Know which partners to search availability for
Award availability on All Nippon Airways is pretty awful right now, plain and simple. Demand for travel to Japan is through the roof now that borders have finally reopened, and the airline wasn't particularly generous with award availability to begin with. That's not to say you won't find any availability, but it does take considerable effort.

In general, you'll find good award availability through some of Aeroplan's unique airline partners, like Air Mauritius, Bamboo Airways, Etihad, Gulf Air, Oman Air, etc. Those are airlines you won't find availability with through most other programs, and as a result there's not as much competition for those seats.
Nowadays last minute is the time to book
In the past I would have said that you're best off booking either very last minute or very far in advance. However, lately award availability far in advance is abysmal. I'm seeing very little space on most Star Alliance airlines 10+ months out. That's not to say that it's never available, but it's not easy to find. So if you have the flexibility to wait and plan closer to departure, you should have more options.
More broadly speaking, though, I'm hoping we see a shift whereby things start to normalize, and award availability doesn't remain this bad. These just haven't been normal times, and that's true across airlines. I can tell you that even for the travel I plan for myself (and I'm pretty good at searching award availability), it takes a lot more effort and clicking than it used to.
An example of what I might recommend booking
Ryan mentioned he was looking to travel to Japan sometime next year, so I started by searching availability for next September. Let me just share some options I came up with based on searching for a few minutes.
Without knowing for how long Ryan wants to travel, he did mention wanting to travel on Etihad, and on September 7 there's a business class itinerary all the way through from Chicago to Abu Dhabi to Tokyo, which would allow him to fly both the Airbus A350 and Boeing 787.

Like I said, I don't know how long he'd like to stay, but if you want a simple return, you could do ANA business class from Tokyo to Seattle for just 55,000 points.

Want a slightly more adventurous return? You could fly EVA Air's amazing business class from various points in Japan to Toronto via Taipei, and you could even add a stopover in Taiwan, if you'd like.

Want to have even more fun than that? How about adding Thailand into the itinerary, and then returning from there via Istanbul, and enjoying a stopover in Istanbul? You could fly Turkish Airlines the entire way, or you could even add Gulf Air into the itinerary.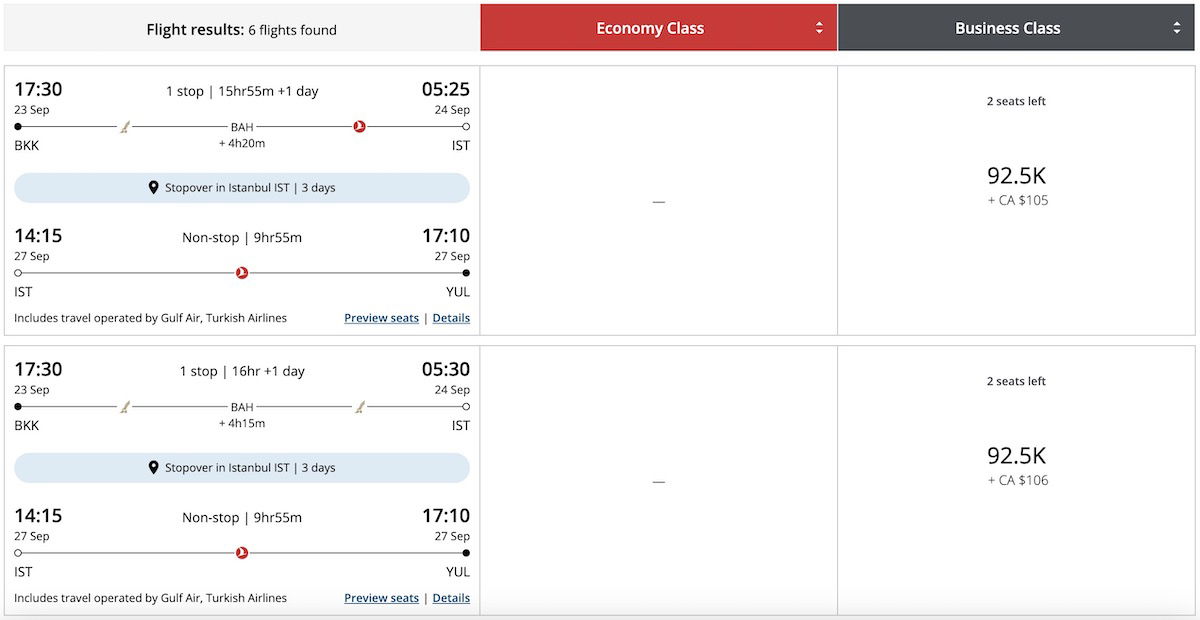 Those are just a few examples based on a few minutes of searching, but I'm sure with some effort, it's easy enough to come up with something that suits a particular desire (after all, some people want to fly as directly possible, while others enjoy a circuitous routing).
Bottom line
There's no denying that redeeming any points currency right now can be challenging, at least for those of us looking to maximize our rewards with long haul premium travel. Aeroplan offers a lot of value, though maximizing Aeroplan points also takes some effort.
Hopefully award availability starts to get better again soon, and this at least provides some inspiration for how Aeroplan points can be redeemed.
What has your experience been lately with redeeming miles for saver partner awards?