Last week I shared the details of four upcoming review trips I have planned, where I should be reviewing some pretty fun products, ranging from the new longest flight in the world, to Kenya Airways' new route between New York and Nairobi, to RwandAir's A330 business class.
The one other trip I was considering
Not included in that post is a trip I've been plotting, but haven't yet pulled the trigger on. I'm planning one more review trip for 2018, and originally my plan was to fly to Saudi Arabia on Virgin Atlantic's 787 business class and Gulf Air's 787 business class.
However, following recent developments I've decided not to travel to Saudi Arabia for now. So my plan instead was to fly to India and review Virgin Atlantic's 787 business class, Air France JOON's A340 business class, and Gulf Air's 787 business class. Go figure as I was about to pull the trigger, the Virgin Atlantic award space disappeared, and I was back at square one.
A fun alternative?
At that point I looked at other options that worked for the days I had available, and came across something fun. I was shocked to see Qantas 787 business class award availability from San Francisco to Melbourne.
I've never reviewed Qantas' longhaul business class, let alone on the 787, so I held that right away. So then I kept researching from there. Unfortunately I couldn't book this with Alaska miles, so I'll end up having to pay 85,000 AAdvantage miles.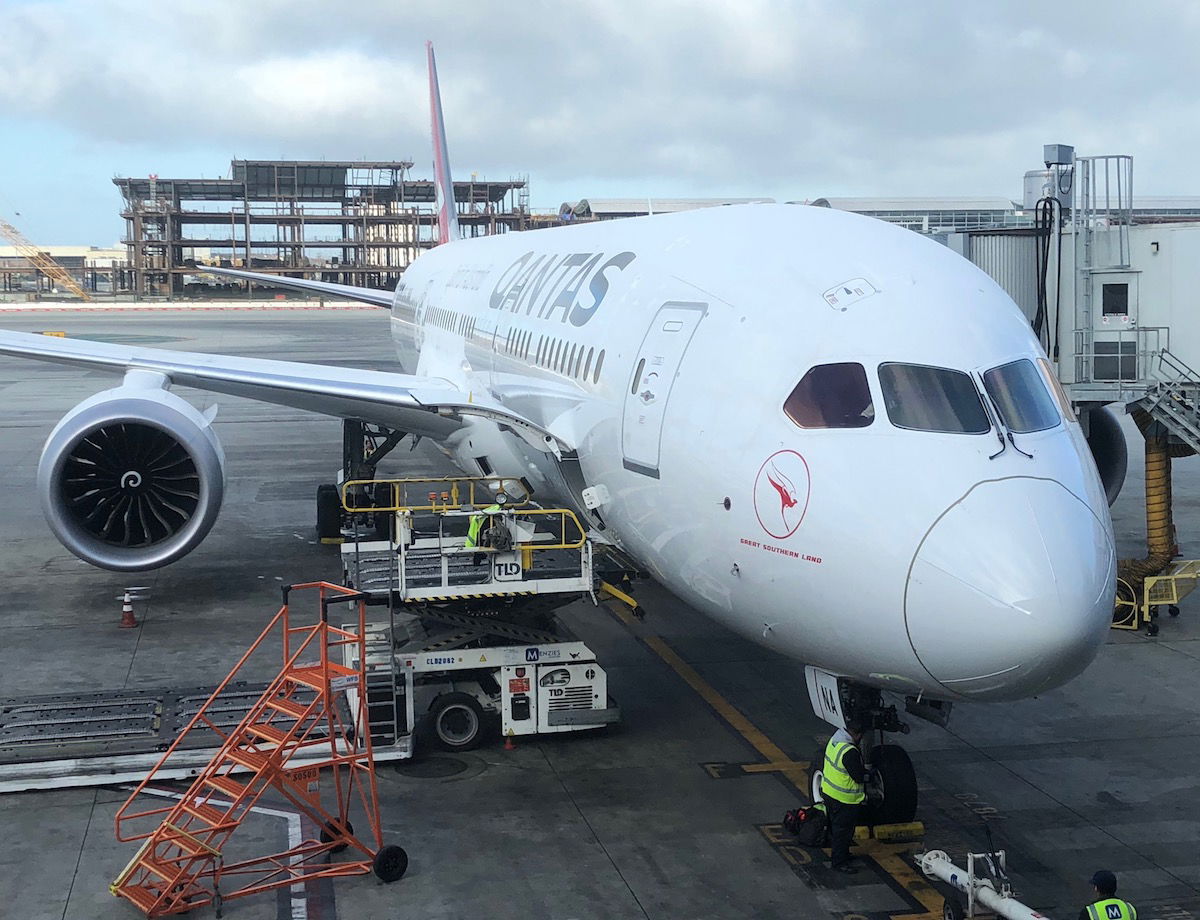 From there I found award availability from Melbourne to Bali on Garuda Indonesia's new A330, featuring reverse herringbone seats in business class. The best value I can find for that is 75,000 Delta SkyMiles, which isn't great, but isn't bad either (if there's another obvious redemption option I'm missing, please let me know).
Then from Bali I could fly to Singapore on Singapore Airlines' 787-10 (featuring their new regional business class), and then connect from Singapore to Kuala Lumpur on the Singapore Airlines A350-900, for just 17,500 KrisFlyer miles.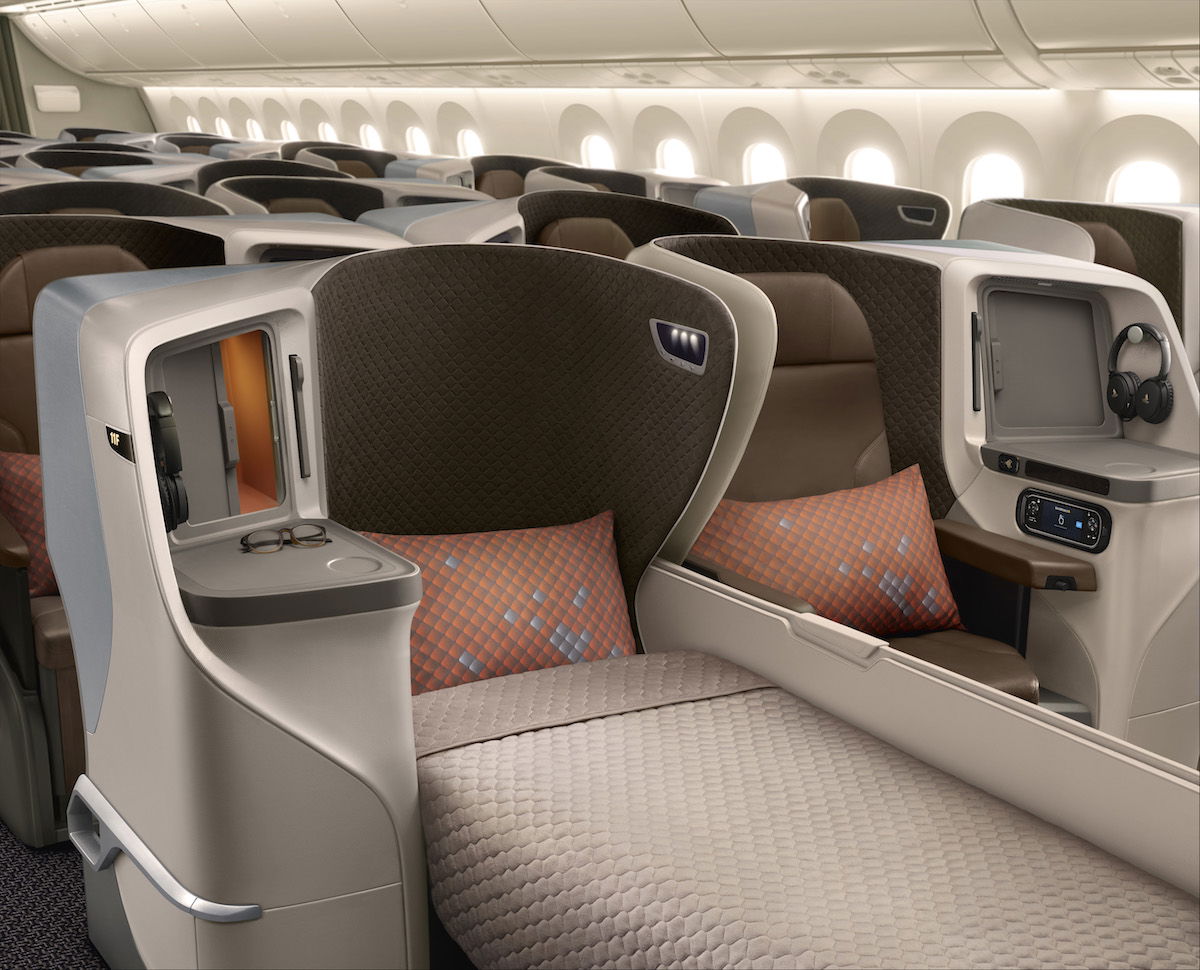 From there I could fly from Kuala Lumpur to Tokyo in Malaysia Airlines' new A350 first class, which I've been keen to review. I could book that for just 40,000 AAdvantage miles.

I'm trying to think of something new and interesting I could review out of Tokyo. Ideally I'd review ANA's 787 or 777 business class, but there's no availability for my dates. The one thing I do see is Japan Airlines 777 first class to Chicago, so I've gone ahead and booked that for now. However, I'm certainly open to a more creative return.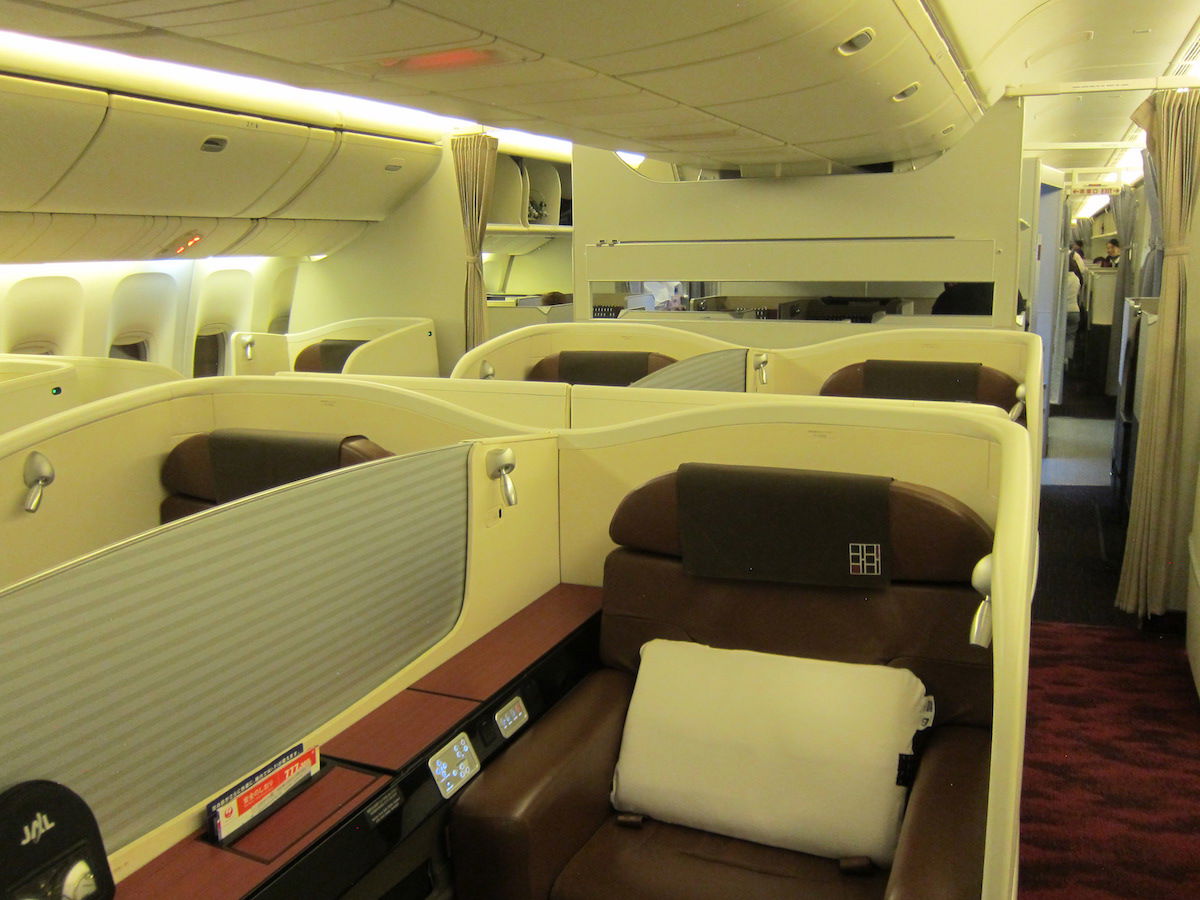 That routing would look as follows: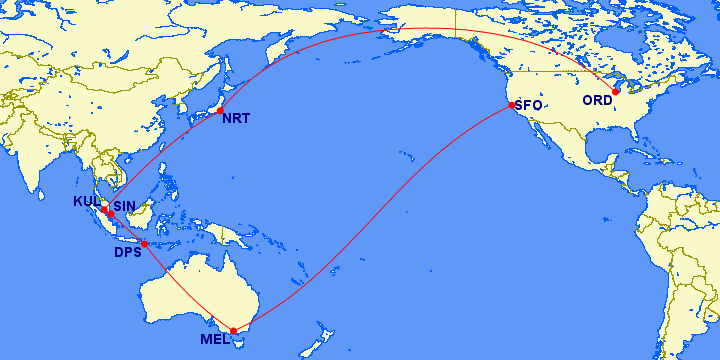 Some other things I wish I could squeeze in, but…
There are a few other things I wish I could squeeze in since I'm in Asia anyway, but I can't make the award availability work.
I'd love to fly EVA Air's new 787 business class. They'll initially be flying the 787 from Taipei to both Hong Kong and Tokyo Narita, though unfortunately I don't see award seats anywhere around my dates at the moment.
I'd also love to fly Juneyao's new 787 business class. The problem is that they're initially flying the plane only between Shanghai Hongqiao and Shenzhen, which isn't terribly useful in the context of this itinerary.
Then there's Shanghai Airlines' new 787 business class, which features doors.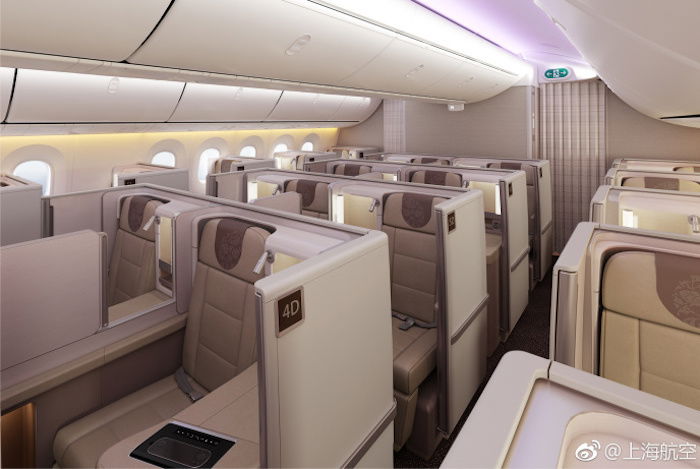 Both airlines are currently using the planes for domestic routes, so the best routing I could work out that incorporates Juneyao and Shanghai Airlines is something like this:


The problem is:
This would require positioning to Shenzhen and from Chengdu
Flights within China are notoriously delayed
There's no guarantee the aircraft types will stick, and frankly I think it's even unlikely that they will
There's not that much to report when it comes to the soft product on flights within China
So as much as I'd like to review them, I'd also rather do so on longer flights, so I think it maybe it makes more sense to wait?
I'd love to hear any thoughts/ideas you guys have based on the above review trip!