This caught me completely off guard. I had no clue that Shanghai Airlines (which is a wholly owned subsidiary of China Eastern) was taking delivery of Boeing 787s, though I also can't say I was paying that much attention. What's much more surprising is the onboard product they're introducing — Shanghai Airlines will have international first class on the 787 (which they don't currently have, even though this is a really weird one), and they'll have business class suites with doors.
Thanks to Kid in the Ask Lucky forum for the heads up on this. There's not much out there about this yet, as Shanghai Airlines has just revealed this on their Weibo account, and I don't see anything in English about this yet.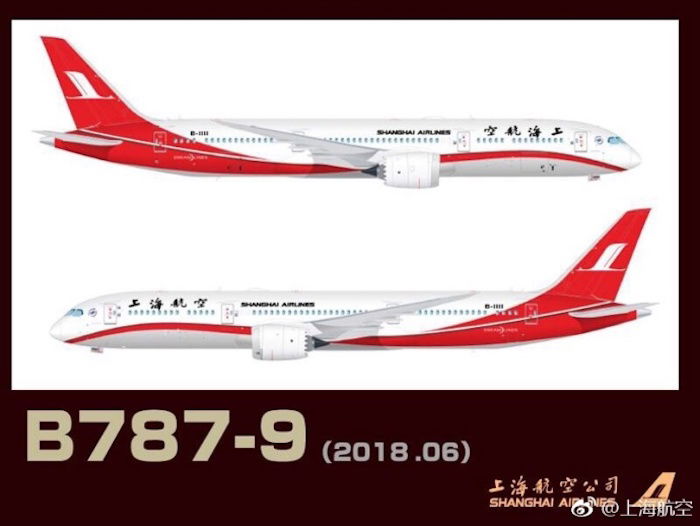 Here's what I've gathered, based on what was explained in the Ask Lucky forum, and based on some (possibly) bad use of Google Translate on my part:
Shanghai Airlines is expected to take delivery of their first Boeing 787-9 in June 2018
The 787-9 will feature 285 seats, including four first class seats, 26 business class seats, 28 premium economy seats, and 227 economy seats
The plane will initially operate domestic routes, but will eventually be based out of Shanghai and operate flights to Japan, Korea, and Southeast Asia (it doesn't look like they have longhaul aspirations as of now)
Are you ready for pictures of their cabins? This is really interesting and sort of strange. First let me just outright post the pictures, and then I'll share my thoughts: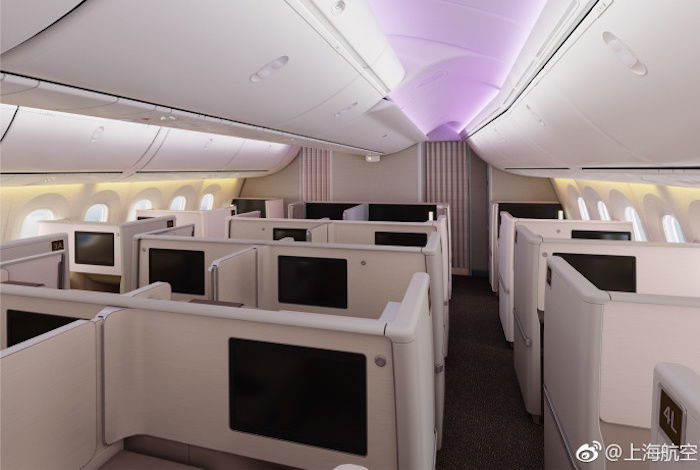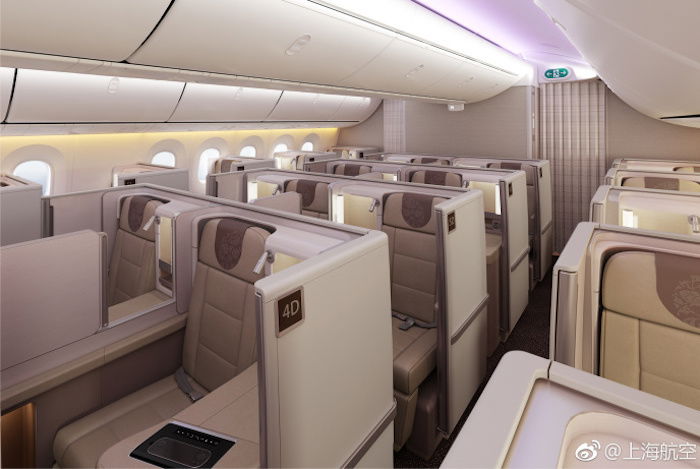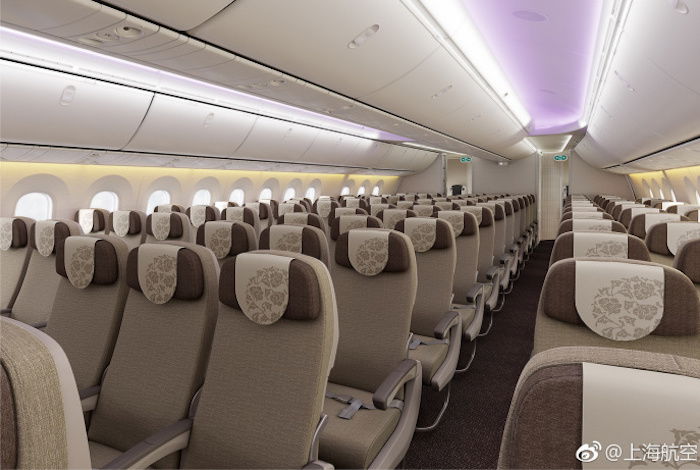 You might say "where's the first class cabin?" Look carefully, it's the first row in the first cabin picture above. Apparently Shanghai Airlines won't have a divider between first class and business class, which is just plain strange. But as you can see, it's a different product, and the TV monitors are much bigger. Apparently they plan to use the same first class product that Malaysia Airlines has on their A350, which is a modified Vantage seat.


Malaysia Airlines' new A350 first class
Meanwhile in business class it looks like Shanghai Airlines is copying the Delta One Suites, which are modified Vantage XL seats with doors. It's interesting that they'll have such an impressive product when they primarily plan on using the plane on routes that aren't that long. It's also an interesting choice since Shanghai Airlines is owned by China Eastern, and Delta has a stake in China Eastern, so…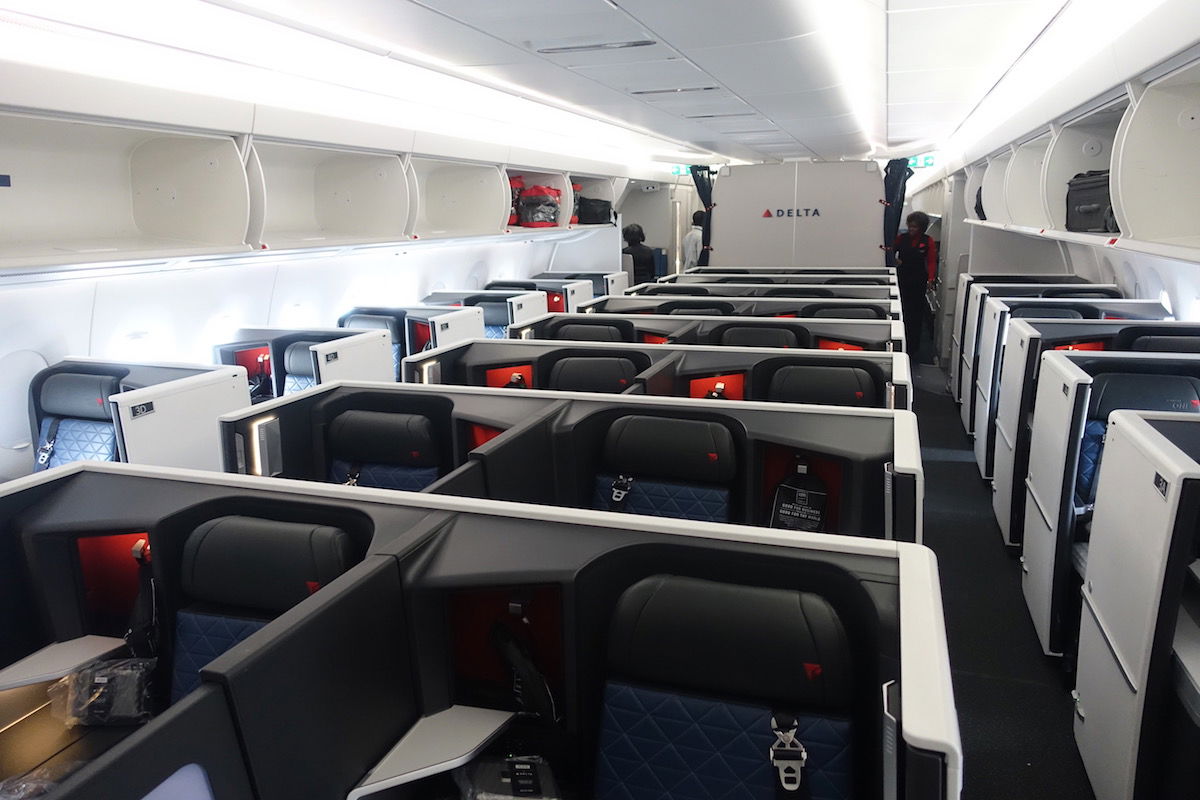 Delta's new business class suites on the A350
While we'll have to wait for more details, does this also mean that first class doesn't have doors, while business class does? Hmmmm…
Thanks very much to the Ask Lucky commenter for the info on this new cabin. Absolutely fascinating. As an airplane product geek, this is now the new interior I'm most curious to see fully revealed, because I have a lot of questions.