Taipei-based EVA Air is a phenomenal airline that has an excellent business class product. 777s are the backbone of their fleet, and on these planes they have reverse herringbone seats, which are among my favorite business class seats out there.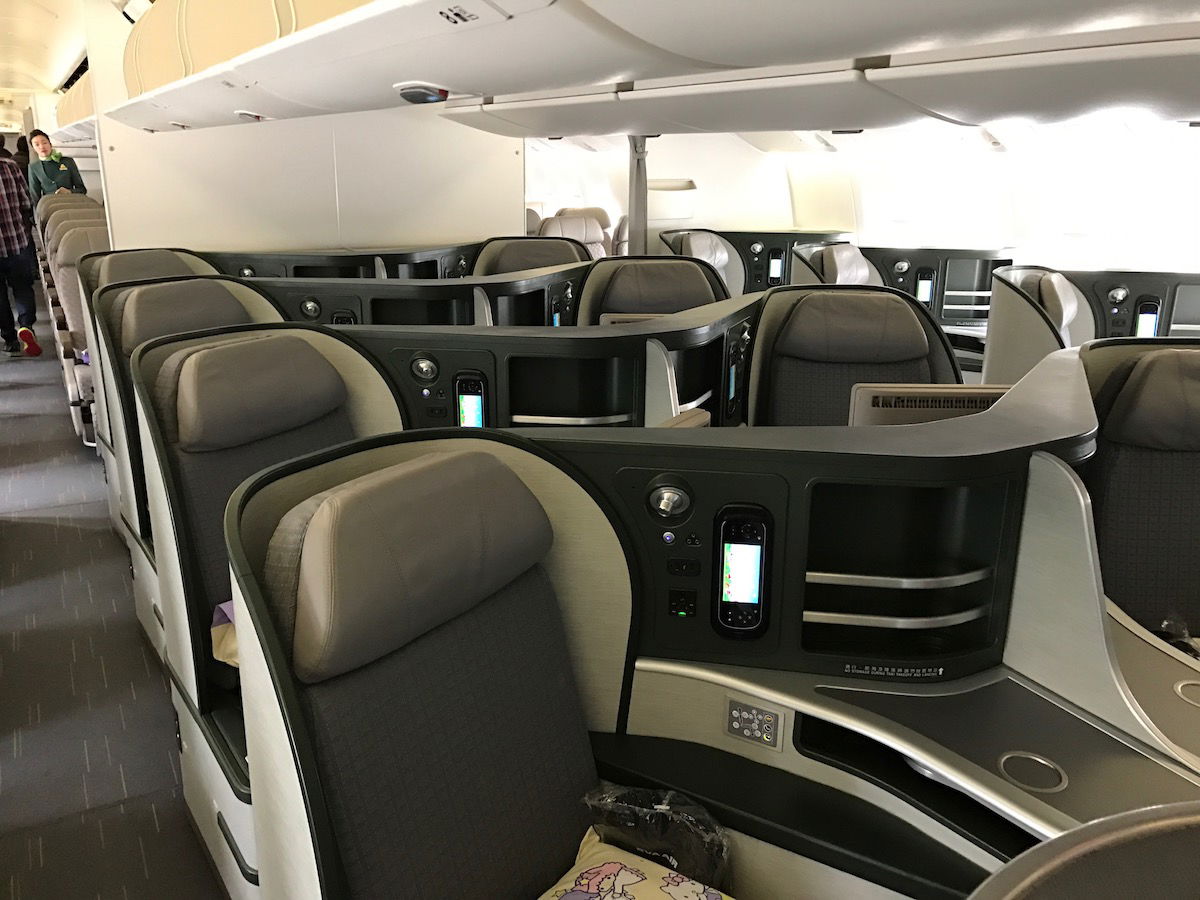 EVA Air's current business class product
Their soft product is impressive as well, with excellent champagne and catering, great amenity kits and bedding, pajamas, and much more. They're one of the best ways to cross the Pacific, in my opinion, and I'd say they offer one of the top 10 business class experiences out there.
The airline has 34 Boeing 777-300ERs on their fleet, and the remaining planes they have on order are Boeing 787s. Specifically, EVA Air has 24 Boeing 787s on order, including four 787-9s, and 20 787-10s.
The airline will take delivery of their first 787-9 on October 2, and it's expected that the plane will enter commercial service by the end of October. This will be the first 787 to be flown by a Taipei-based airline. It is expected that the 787-9 will first fly between Taipei and Hong Kong, followed by routes to Japan.
Then EVA Air will take delivery of their first 787-10 in the second quarter of next year, with deliveries of all planes to be completed by 2022.
While the 787 as such is a pretty great plane, what I find interesting is that EVA Air has selected a new business class product for this aircraft type. Here's a video showcasing the new business class product:
It looks like EVA Air is selecting a Vantage XL style seat, similar to what you'd find on Qantas. This is a solid product, though personally I prefer reverse herringbone seats. I do really love the finishes that EVA Air has chosen, though.
The 787-9 will feature a total of 26 business class seats, with a 76″ flat bed and up to 23″ of width.
What do you make of EVA Air's new 787 business class?
(Tip of the hat to @jooliang1982)