Saudi Arabia was supposed to start issuing tourist visas as of April 1, 2018, in an attempt to boost their non-religious tourism. However, for whatever reason there have been delays in implementing this, and more than six months later they're still not issuing tourist visas.
A couple of weeks ago I wrote about an interesting workaround to get a visa to visit Saudi Arabia. In December there will be a Formula E race in Riyadh, and Saudi Arabia is issuing e-visas for the purposes of attending this event. Beyond attending the Formula E race you're encouraged to explore the country, and can travel around freely (well, except for some sites that are off limits for non-Muslims).
I think I'm going to Saudi Arabia!
While the December 15 date isn't ideal for my schedule, I think I can make it work. I'd be fascinated to see Saudi Arabia firsthand and form my own opinion.
Part of the reason I figured I should try to make it work is because December is an ideal time to visit in terms of the weather, as it's much better than going in the summer, when it's painfully hot. Furthermore, who knows how long it will be until they start issuing "true" tourist visas.
I don't have much time (only about four days), though a lot of things are coming together to make this work):
Based on the award availability I see, I could review Virgin Atlantic's 787-9 business class to London, and then Gulf Air's new 787-9 business class from London to Bahrain to Riyadh
I'm still trying to decide on my return trip, but there are quite a few options; I sort of regret having flown Saudia first class already, because while there's award availability, I don't want to just review the same thing again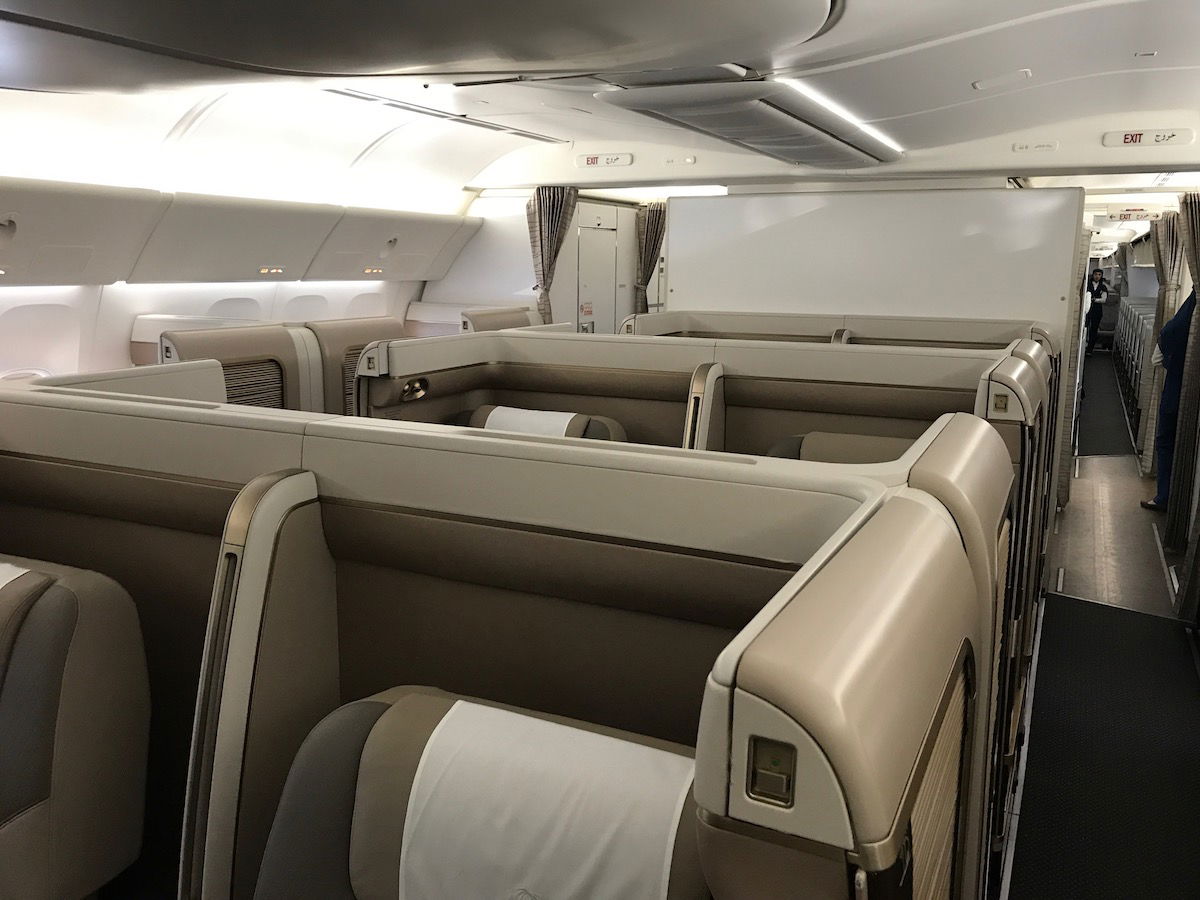 Ritz-Carlton Riyadh — interesting or creepy?
My general plan was to spend two nights in Riyadh and two nights in Jeddah. In Jeddah I was going to stay at the Park Hyatt, while in Riyadh I can't decide where to stay. I'd be fascinated to stay at the Ritz-Carlton, given its significance and recent history. However, I think I'd also probably be a bit creeped out staying there, given what happened there recently. I'm not a fan of bad juju.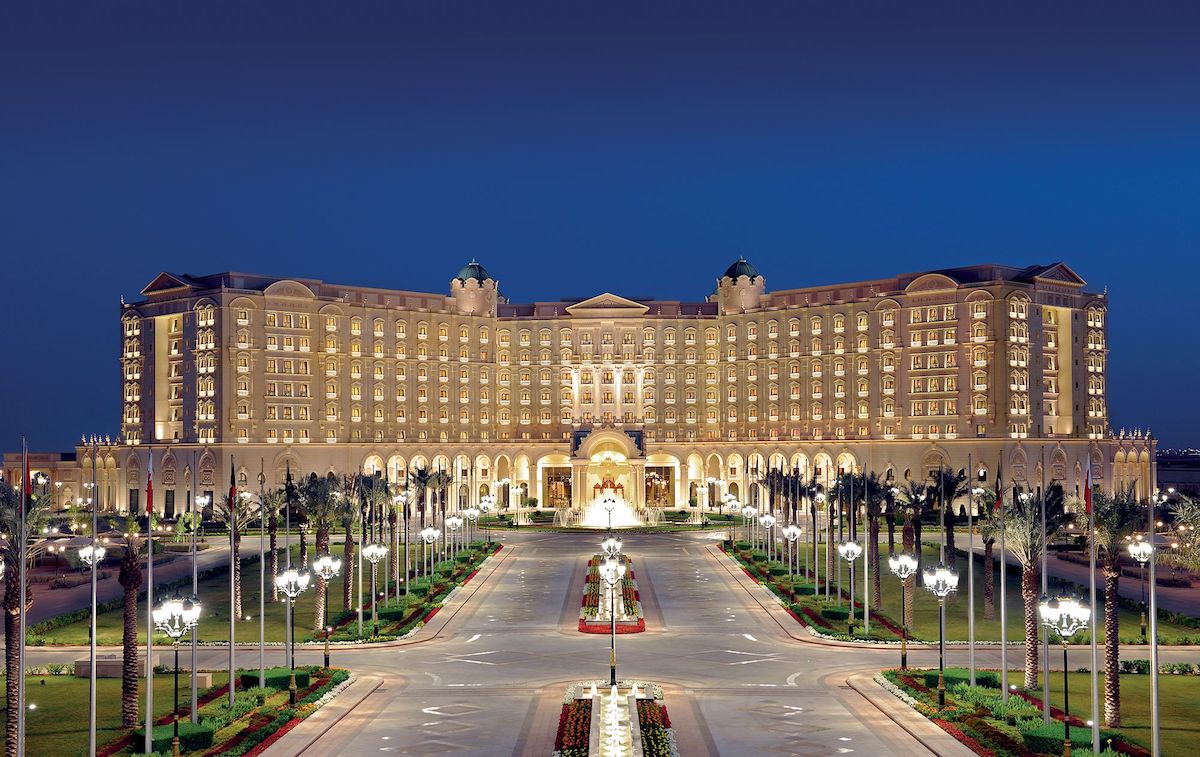 What happened to Saudia's ALBAYRAQ service?
One thing I was really excited about with this trip is experiencing Saudia's special ALBAYRAQ service between Jeddah and Riyadh. Essentially Saudia operates two A319s in an all business class configuration between the two airports, and they depart from the airports' private terminals, so that's pretty special.
I was getting ready to book my flight, but couldn't seem to find the flight for December.
I can see the flight bookable for the rest of October…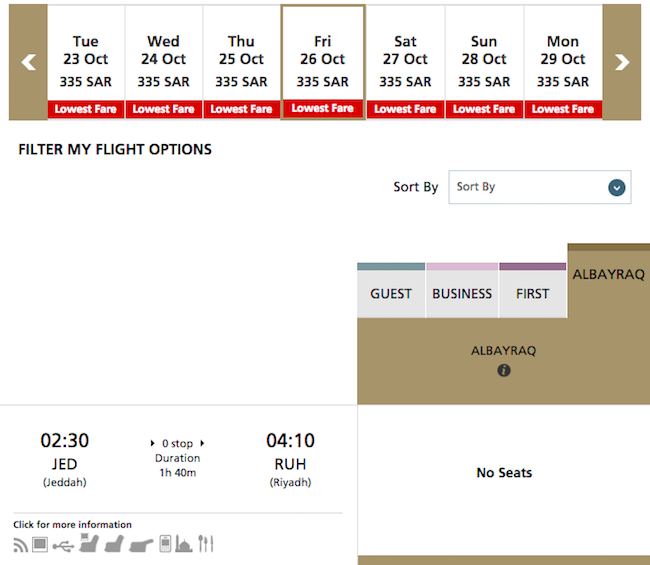 But starting in November I just don't see the flight anymore.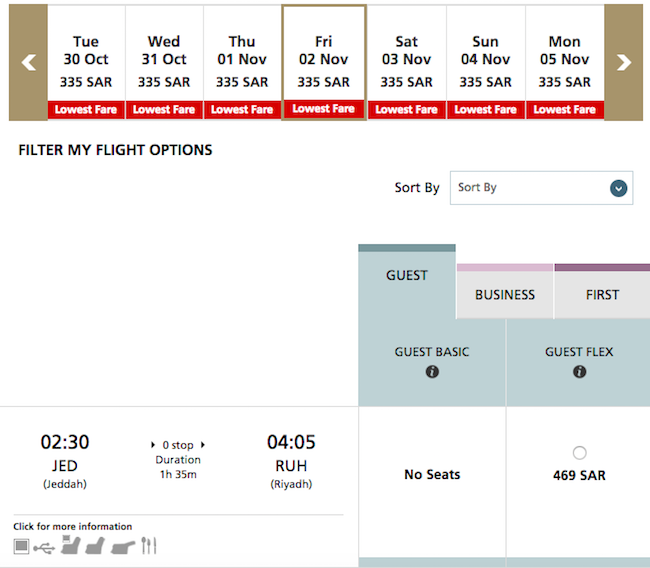 Is the service being quietly discontinued, do they only start selling tickets a few weeks out, or what?
Bottom line
While I haven't pulled the trigger on my flights or visa yet, I'm seriously leaning towards booking this. I'm just bummed that Saudia's all business class service between Jeddah and Riyadh doesn't seem bookable for mid-December, unless I'm missing something.
Lastly, let me acknowledge that understandably a lot of people will disagree with my willingness to travel to Saudi Arabia. I think that's a completely fair stance to take. I shared my thoughts on why I don't have issues traveling to countries that I strongly disagree with in this post, and it's something I'll soon write a follow-up post about, because I have more thoughts on it in the meantime.
Has anyone been to Jeddah and Riyadh, and if so, thoughts on which is more interesting?