---
I've written a post in the past about my four favorite places on earth, and long time readers will know that Berchtesgaden, Germany is one of them. While my dad is from Germany he had never visited Berchtesgaden, so this was at the very top of his list of places to visit.
As a result we decided to spend two nights there, following our night at the Sheraton Salzburg. I've stayed at the hotel twice before and reviewed it extensively, here and here.
So I'll make this review brief, covering only things that were different this stay. We left Salzburg in the mid-afternoon, and the drive to Berchtesgaden took about 30 minutes. There's no doubt that's much more convenient than flying into Munich, which can easily be a two hour drive with traffic. Then again if you can take a transatlantic flight directly into Munich, that's probably your best bet.
I'm no longer a Royal Ambassador with InterContinental, but rather am only an Ambassador member now. On paper the difference in perks between the two status levels isn't huge at this property. Internet is now free for all IHG Rewards Club elite members, so I'd receive that either way. Also, at this hotel the minibar is free for everyone. Usually only Royal Ambassador members get the minibar contents for free, but since this one just has water and juice it's free for everyone.
We booked an executive studio room for ~225 Euros per night, and got upgraded to an executive panorama studio room, which basically just has a better view. As a Royal Ambassador I had been upgraded to a penthouse suite in the past, but the executive panorama studio was plenty spacious.
Our room was on the third floor, and featured a large entryway with the bathroom to the left and closets to the right.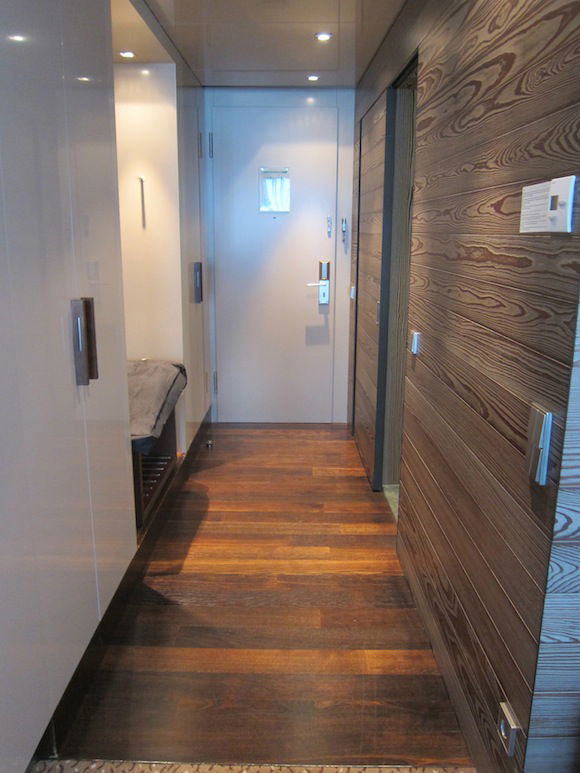 Executive Panorama Studio entryway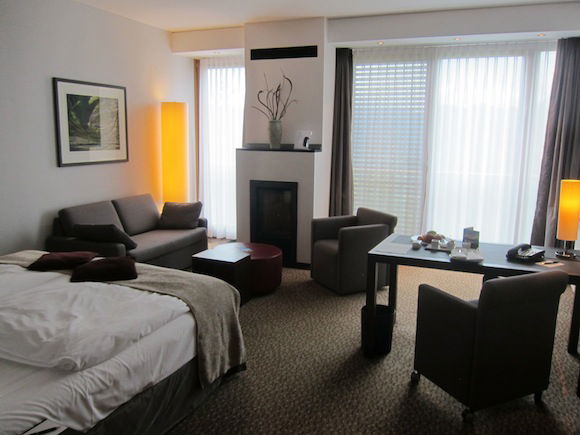 Executive Panorama Studio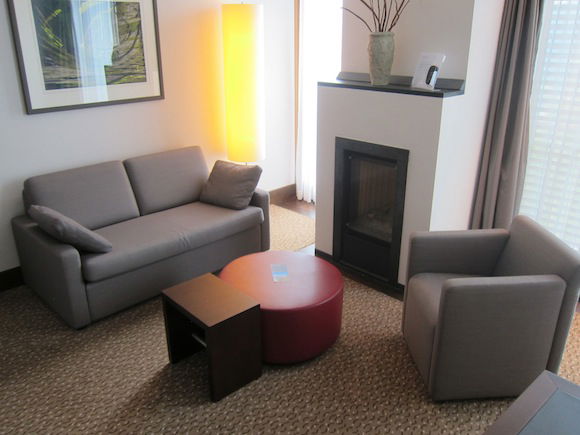 Executive Panorama Studio living area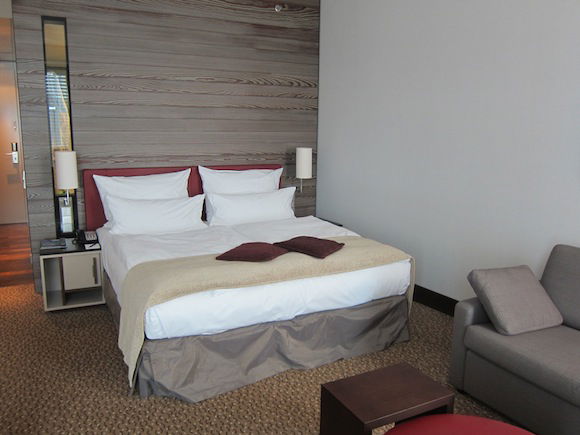 Executive Panorama Studio bed
On the desk was a welcome amenity consisting of fruit and some sweets.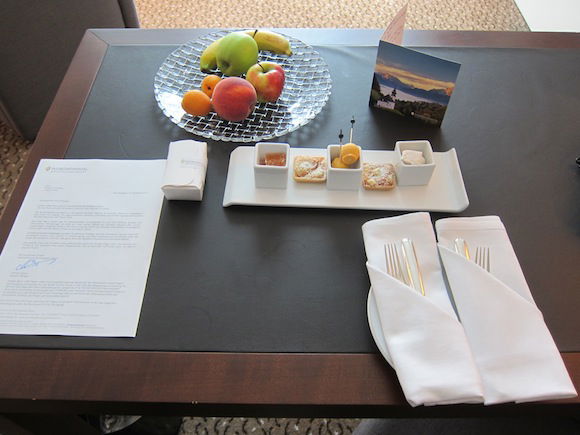 Ambassador welcome amenity
The minibar was located near the entryway and consisted of tons of juice and water.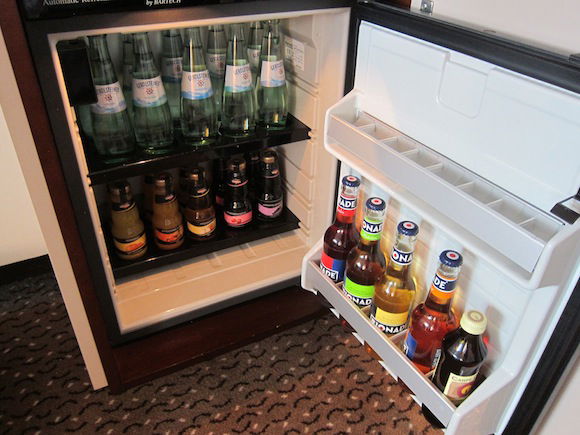 Minibar
There was also a selection of tea as well as some granola bars and chocolate, all of which were complimentary as well.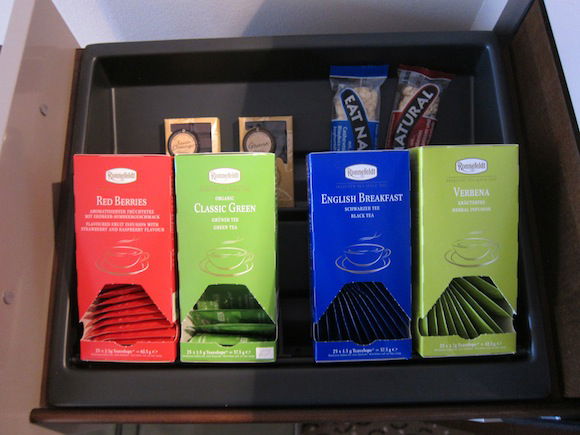 Tea and snacks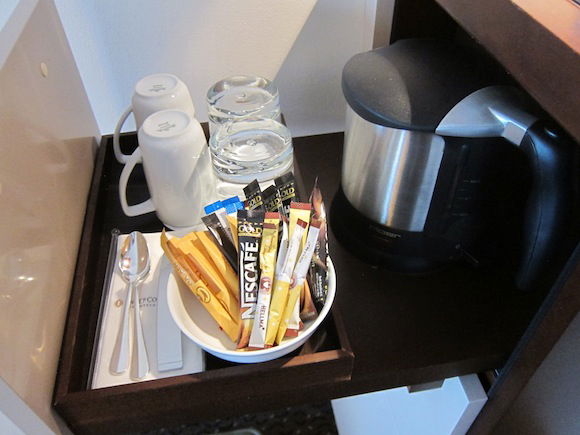 Coffee
The bathroom was spacious, with double sinks, a walk-in shower, tub, and toilet.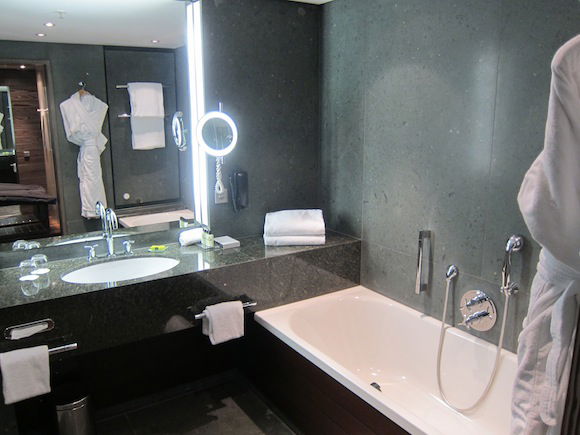 Executive Panorama Studio bathroom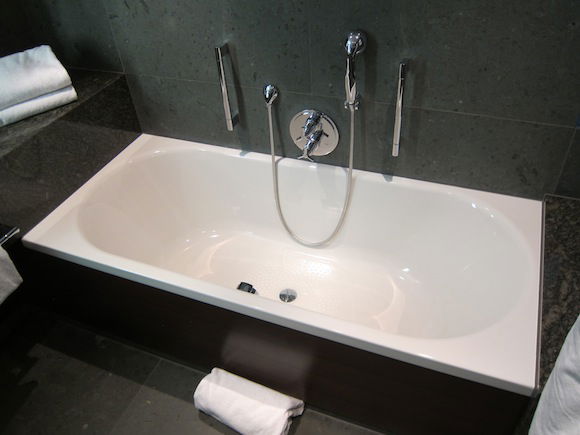 Executive Panorama Studio bathtub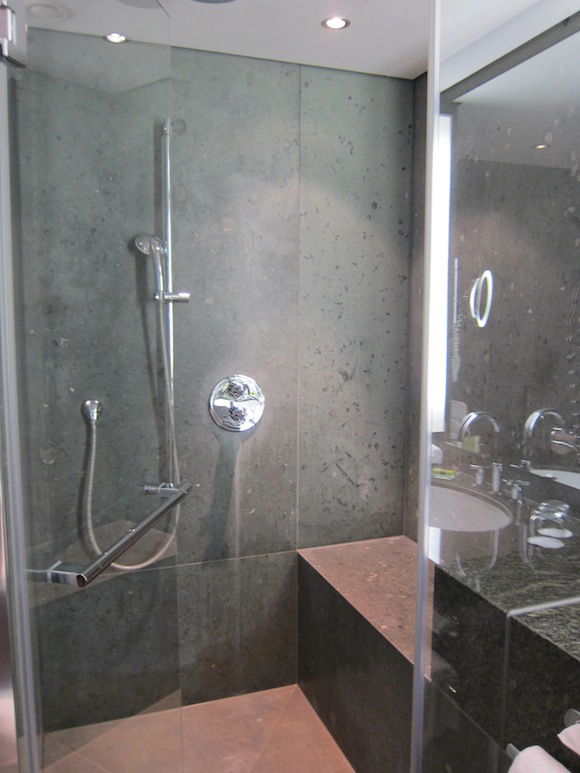 Executive Panorama Studio shower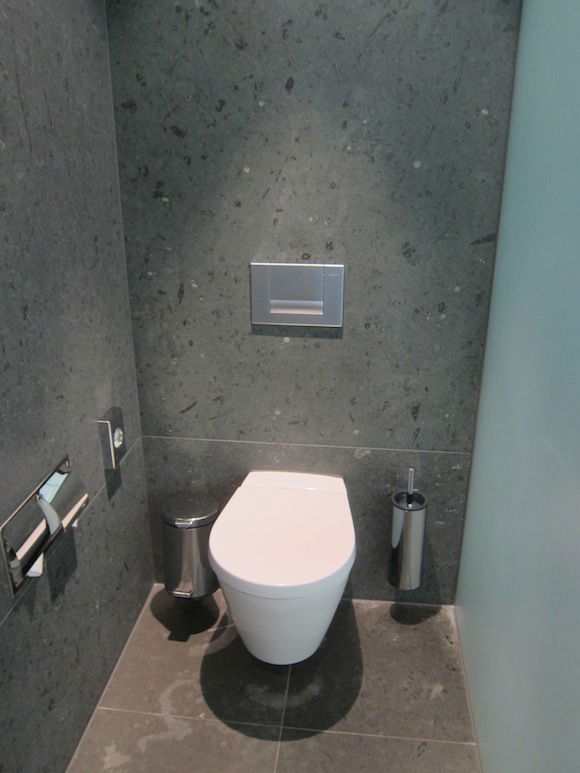 Executive Panorama Studio toilet
The toiletries were all Agraria branded, which I hadn't seen before, though they were quite good.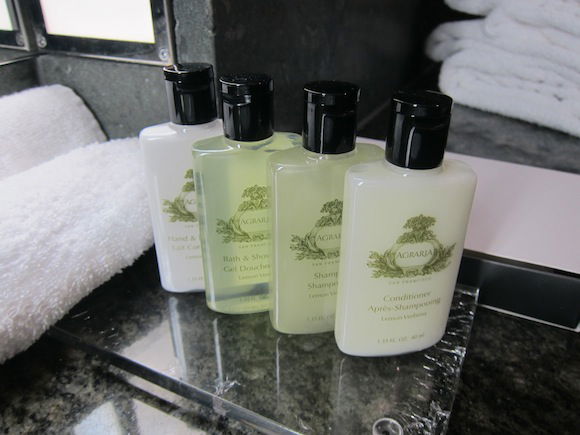 Toiletries
The previous two times I was in Berchtesgaden were in the peak of summer, and suffice to say the weather was gorgeous. Like literally among the most beautiful weather I've ever seen anywhere. This time around, not so much, sadly. It was raining almost nonstop, though the last day there was a bit of sunshine, and we even got a nice rainbow view from our room.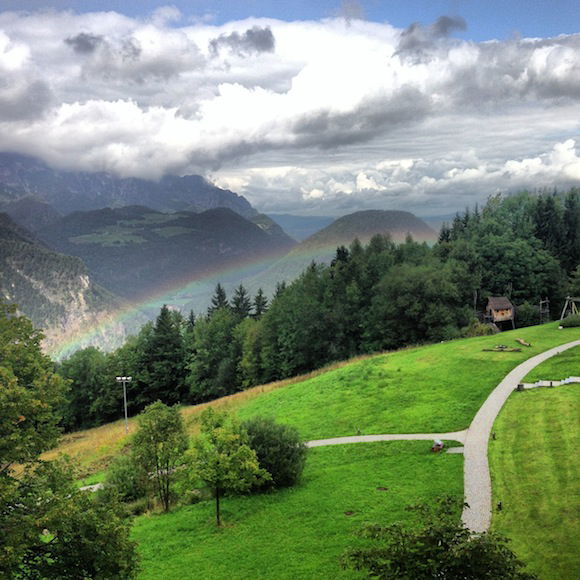 View from our room
The one thing that doesn't suck when it rains is the outdoor heated pool. The views from it are stunning, and you really can't beat the sensation of being in hot water with cold rain dripping on your head.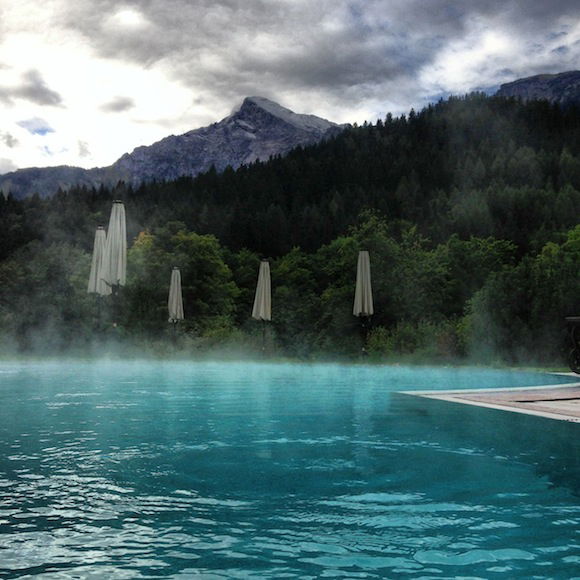 Outdoor pool
We made the best of our time in Berchtesgaden, and in a way the contrast between the nasty weather and beautiful landscape made the area even prettier.
We visited all the places I've covered in previous trip reports, like the town of Berchtesgaden, the salt mine, etc. We also made a trip to Königsee, which is pretty touristy though still beautiful.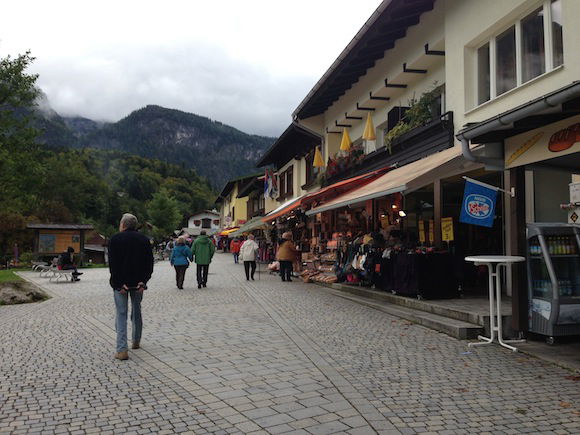 Walking towards Königsee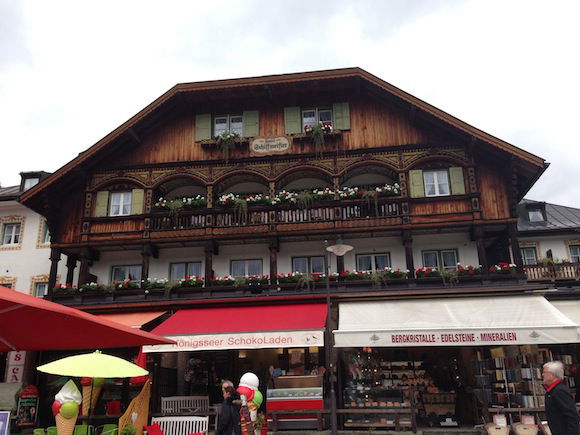 Walking towards Königsee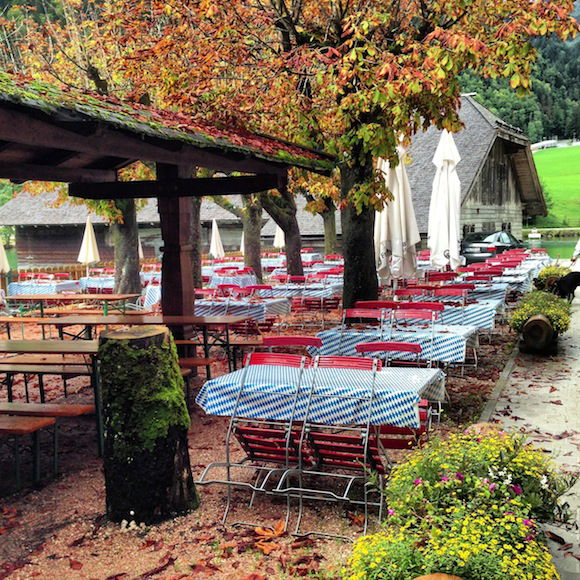 Near Königsee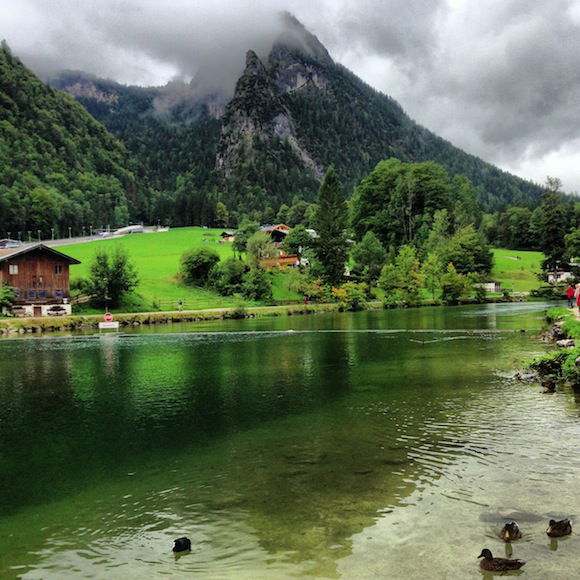 Königsee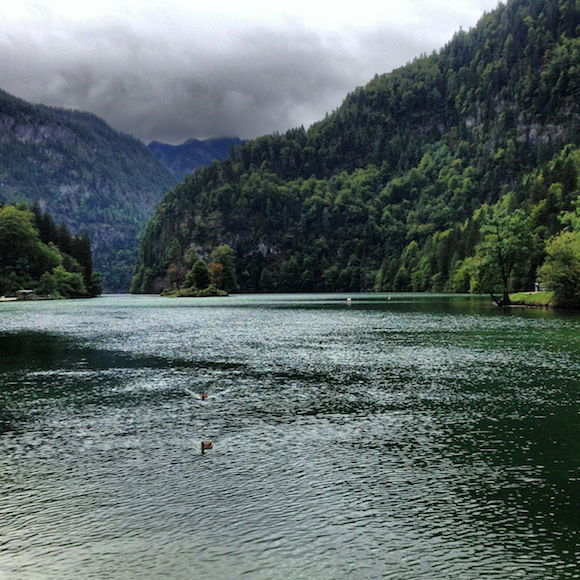 Königsee
We also went up to the Eagle's Nest, which is about a 15 minute bus ride. The bus leaves just a few minutes from the InterContinental, and has to be one of the coolest bus rides ever, as you drive up the side of a mountain and at many points feel you're going to drive over the edge. But the views from the top are amazing.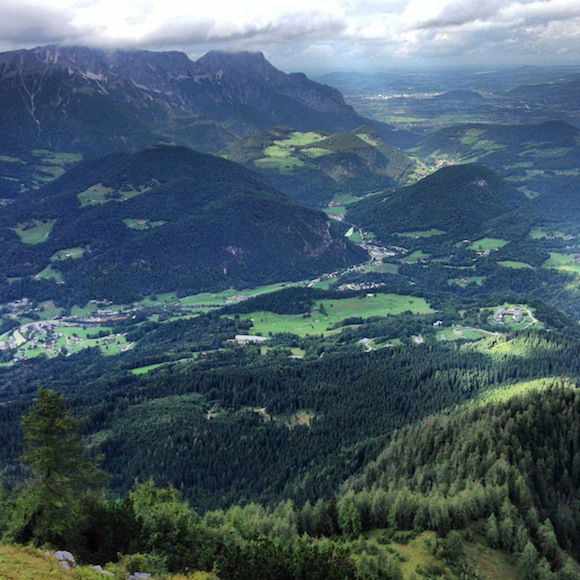 View from the Eagle's Nest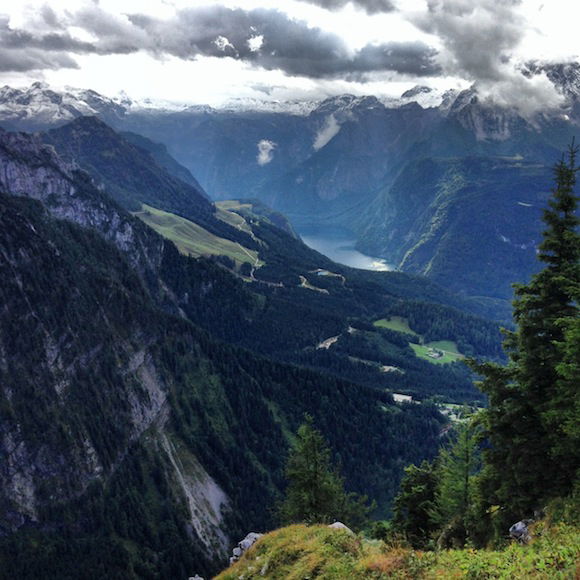 View from the Eagle's Nest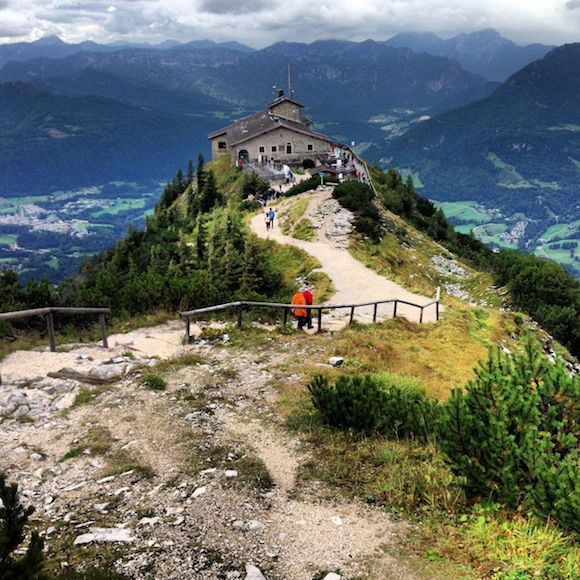 Eagle's Nest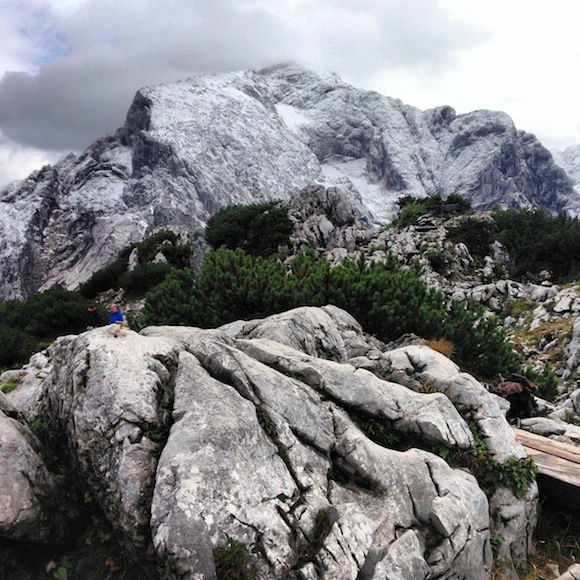 Snowy mountains above the Eagle's Nest
The one point of contention between my dad and I was when we were going out to dinner and my dad thought it would be "cool" for him to wear his Bavarian leather blazer. So at first I found it terribly embarrassing, but then I realized I really want one. Could you imagine wearing one of those in public in the US?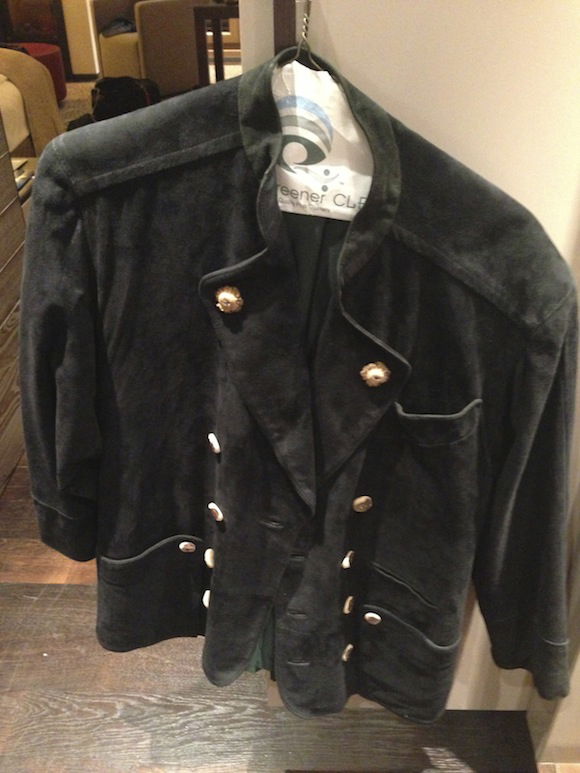 Bavarian leather blazer
So my dad and I had a really great time. He loved Berchtesgaden, and of course was thrilled to be in his home country eating meat from every animal on the face on the earth (while I'm more of a quasi-pescetarian, so…). He also loved the InterContinental, and said it was one of the top five hotels he has ever stayed at (and in fairness he has stayed at a lot of great hotels back in the day).
Now that I've done Berchtesgaden three times I don't need to return anytime soon, unless I'm playing tour guide. But both the region and InterContinental are really, really, really awesome.