Reader Jim sent along the following question by email, regarding redeeming Delta SkyMiles for travel to Asia for the Singapore Grand Prix:
My fiancee and I would like to get the best business class experience and value we can using Delta miles (I'm a Diamond Medallion) to go to the Singapore F1 race weekend of Sept 18, 2016. Our main airport is DFW but are fine just using the miles for the main leg out of LAX or other hub. We're also fine with going in and out of Singapore from Bangkok or Indonesia (for example) if necessary. Anyway, will be interested to hear your thoughts.
I figured this was a generally useful enough question to answer here: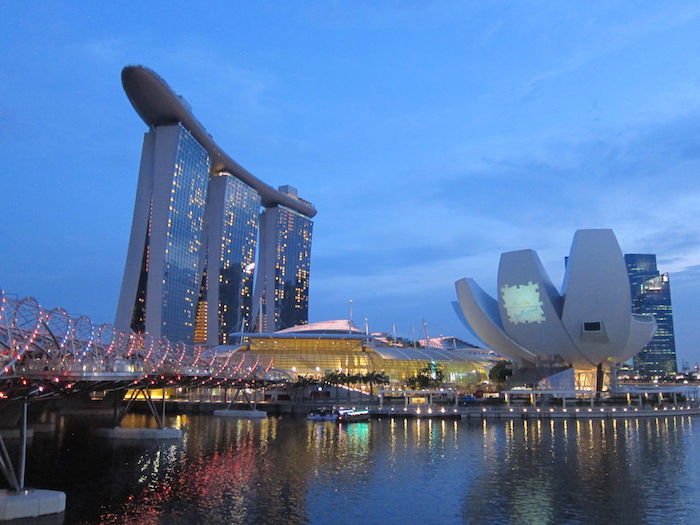 Delta SkyMiles are extremely valuable
Some people think I'm kidding or being disingenuous when I say this, but it's something I truly believe. I'd argue that over the past few years the relative value of Delta SkyMiles has actually increased, at least when it comes to premium cabin partner airline award redemptions:
Delta partners with Virgin Australia, which releases the most saver level business class award space between the US mainland and Australia
Delta partners with Air France, Alitalia, KLM, and Virgin Atlantic, which arguably give you some of the best redemption opportunities for travel to Europe
Delta partners with both Air France and Air Tahiti Nui, making them one of the best currencies to redeem for travel to Tahiti
Delta's airline partners to Asia are greatly improving, and you can redeem SkyMiles for travel to Asia on China Airlines, China Eastern, China Southern, Korean Air, and more — many of these airlines have greatly improved business class products, including having reverse herringbone seats
So as much as we joke about SkyMiles and call them SkyPesos, the reality is that as of now they're extremely useful for premium cabin partner redemptions.
Delta is trying to destroy the value of SkyMiles
This is my primary objection to SkyMiles. It's not the current value of the program for premium cabin redemptions, but rather that Delta is doing everything they can to reduce the value of SkyMiles and make it a revenue based program. And it's not something they're sheepish about admitting. They know they run a great airline, and therefore feel like they don't have to run a great frequent flyer program. Because they feel like a great frequent flyer program would be them overcompensating for weaknesses elsewhere.
That's why my long term perception of SkyMiles is very different from my short term perception of the program.
Redeeming SkyMiles to Asia is easy
The great news is that you have tons of options for redeeming Delta SkyMiles to Asia in business class:
China Airlines
They operate brand new Boeing 777-300ERs on their routes between Los Angeles/San Francisco and Taipei. Connecting flights to Singapore are easy to come by as well. A vast majority of dates have at least two business class award seats available.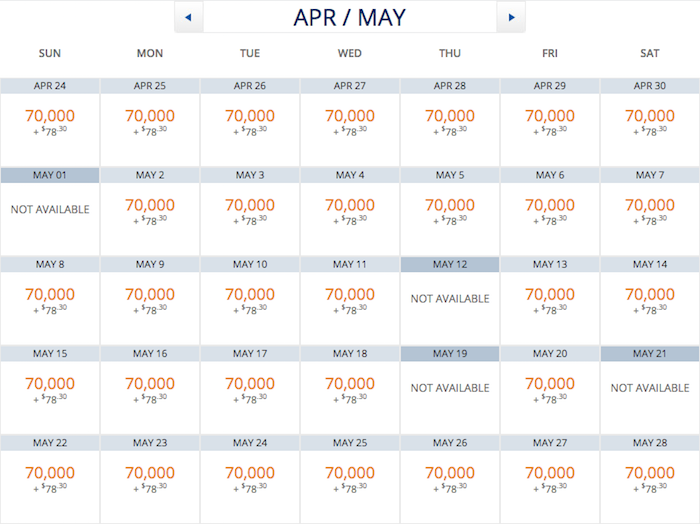 Best of all, China Airlines has reverse herringbone business class seats on their 777-300ERs, which is my favorite type of business class hard product.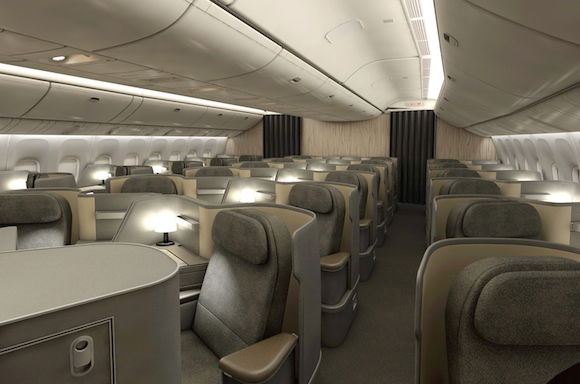 China Eastern
China Eastern also operates brand new Boeing 777-300ERs on their routes between Los Angeles/San Francisco and Shanghai, with easy connecting service from there. In general, service on Chinese carriers (at least based on my experiences on Air China and China Southern) won't be quite as good as on other Asian/foreign carriers, but they also have an excellent reverse herringbone business class seat, which is tough to argue with.
https://www.youtube.com/watch?v=8EMk7_yviZk
Korean Air
In theory Korean Air releases a decent amount of business class award space, though the issue is that they have tons of blackout dates. While Korean Air's blackout dates are in theory based on regions (in other words, different regions have different blackout dates), Delta conveniently blacks out space on all routes on any date where Korean Air has blackout dates. The same doesn't apply if redeeming Korean Air SkyPass miles.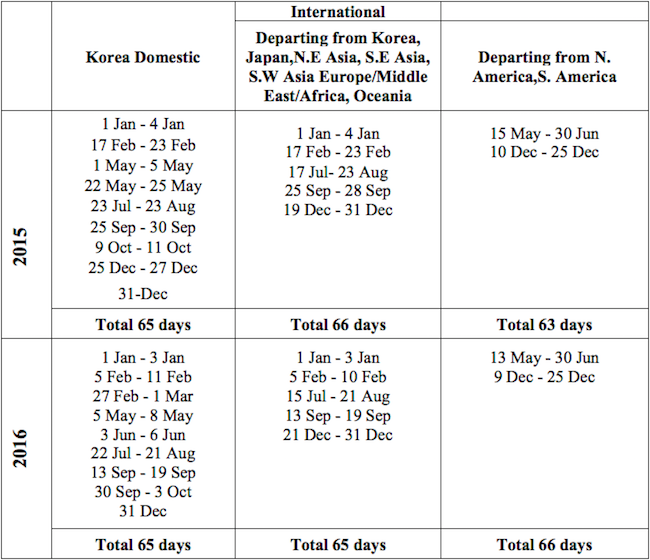 As you can see, Korean Air has blackout dates September 13-19 (they're supposed to be just for domestic Korea awards, though in practice Delta will likely apply them to all routes), so they might not be the best option if going to see the Grand Prix.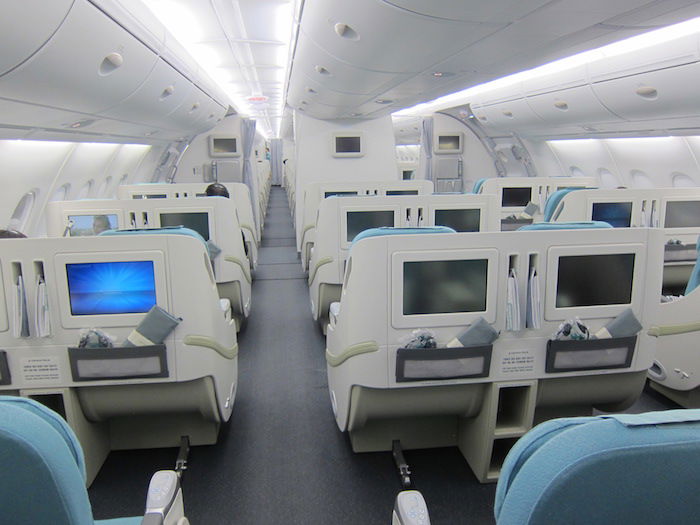 Delta releases a lot of award space as well!
As much as I'll be the first to give Delta crap for not publishing award charts and having about 42 different award levels, they actually have a ton of saver level award space for travel on their own flights to Asia.
Below is a calendar of availability for travel on their own flights between Los Angeles and Singapore in business class for two people (partner flights are excluded):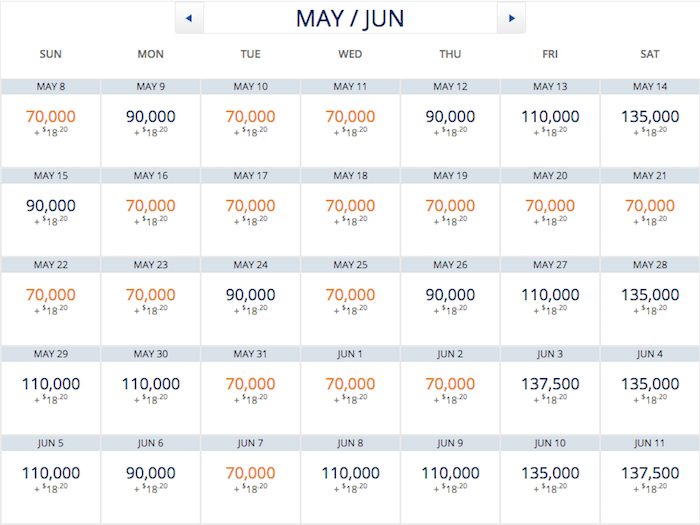 70,000 miles per person is the one-way saver level, so that's actually pretty great availability.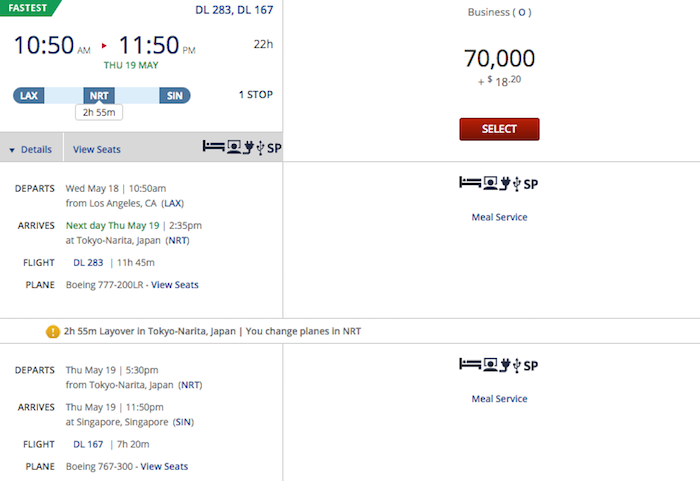 As far as product goes, Delta has a pretty great business class product as far as US carriers go, so I wouldn't hesitate to fly them.
Is getting to the gateway the toughest part?
As you can see above, space from US gateways to Asia is excellent. So will there be trouble finding space to get from Dallas to the gateway? Delta is notoriously stingy with domestic award space, though even that might not be a challenge.
Delta flies between Dallas and Los Angeles simply to compete with American, and in general space is excellent on those flights.
Here's the economy award space for two people on flights between Dallas and Los Angeles: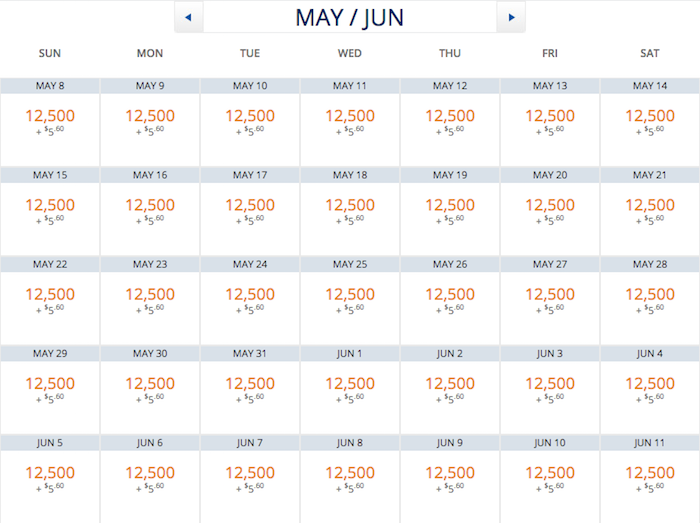 And here's the first class award space for two people on flights between Dallas and Los Angeles: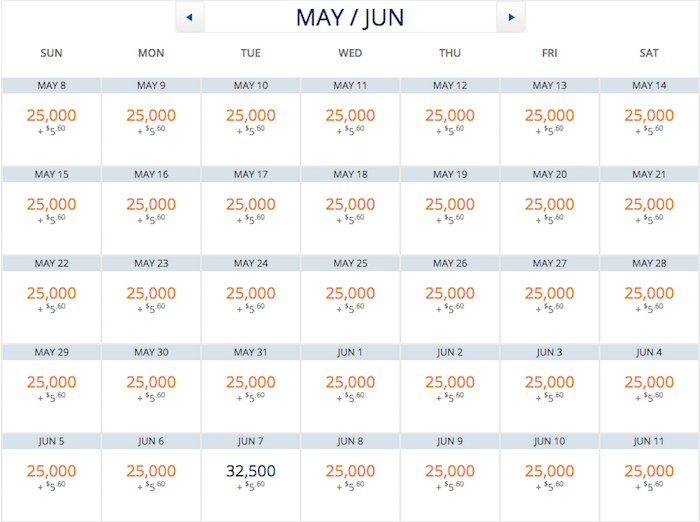 So even that shouldn't be an issue.
Bottom line
While presumably there will be increased demand to Singapore for next September due to the Grand Prix, we're not talking about the World Cup or Olympics here. In other words, I don't think the Grand Prix should cause huge restrictions in terms of award space.
With that in mind, my strategy would be to:
Book as one-ways as soon as the schedule opens. You're Diamond Medallion, so can always cancel for free anyway. But you'll want to lock in the space as soon as possible.
I'd focus on Delta metal, and then China Airlines and China Eastern, as that's likely where you'll find the most space, and also the best onboard hard product. For me business class is all about the hard product.
When you go to search for flights, I recommend doing so segment-by-segment. First try to find space from a North American gateway to Singapore, and once you've done that, work backwards and find space from Dallas to that gateway. Given Delta's general weakness in Dallas, that should actually prove pretty easy. Beyond that, keep in mind that Delta partners with Alaska, and they fly from Dallas to Seattle, should you have trouble finding space on Delta flights.
Use the multi-city section of delta.com to book. Once you've found all the flights you want, use the multi-city part of the website to actually try and book the flights. Hopefully they price correctly.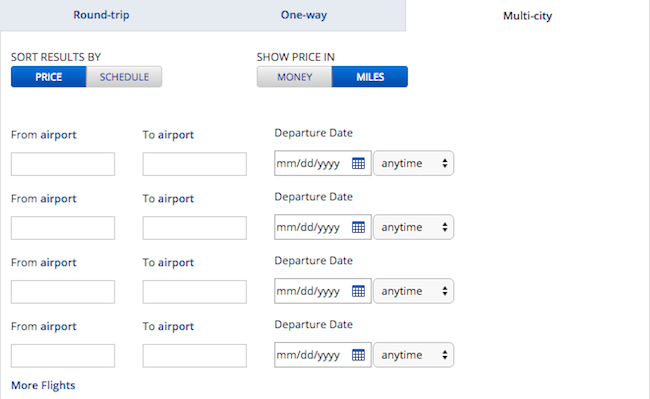 Good luck, Jim — you shouldn't have any issues booking this! Well, assuming Delta doesn't destroy the value of their program within the next few months!