Delta SkyMiles has rolled out a new perk for those with select co-branded American Express cards, which has the potential to be pretty valuable. This coincides with the cards getting excellent new welcome offers.
Save 15% on Delta SkyMiles awards with an Amex
Delta and American Express have rolled out a new benefit for those with a co-branded credit card. Specifically, those who have a personal or business version of the Delta SkyMiles Gold, Delta SkyMiles Platinum, or Delta SkyMiles Reserve card, are eligible (in other words, only those with the Delta SkyMiles Blue aren't eligible).
With this new benefit, cardmembers can save 15% when booking award travel using Delta SkyMiles:
This discount will automatically show up if you log into your Delta SkyMiles account and are also the primary cardmember on an eligible Delta Amex card
This is only valid when your itinerary is entirely operated by Delta, including its Delta Connection partners; this won't be available if your itinerary includes travel on partner airlines
Only travel booked through Delta's website and app qualifies for the discount
Pay with Miles, Miles + Cash, and seat upgrades purchased after the initial flight booking, don't qualify for this discount
The discount only applies to the mileage portion of the award ticket fare, and not to the taxes and fees, which must be paid using the eligible card
Keep in mind that Delta SkyMiles also offers a "Pay With Miles" feature for those with a Delta Amex, whereby cardmembers can redeem their miles for one cent each toward the cost of a Delta ticket (in certain increments).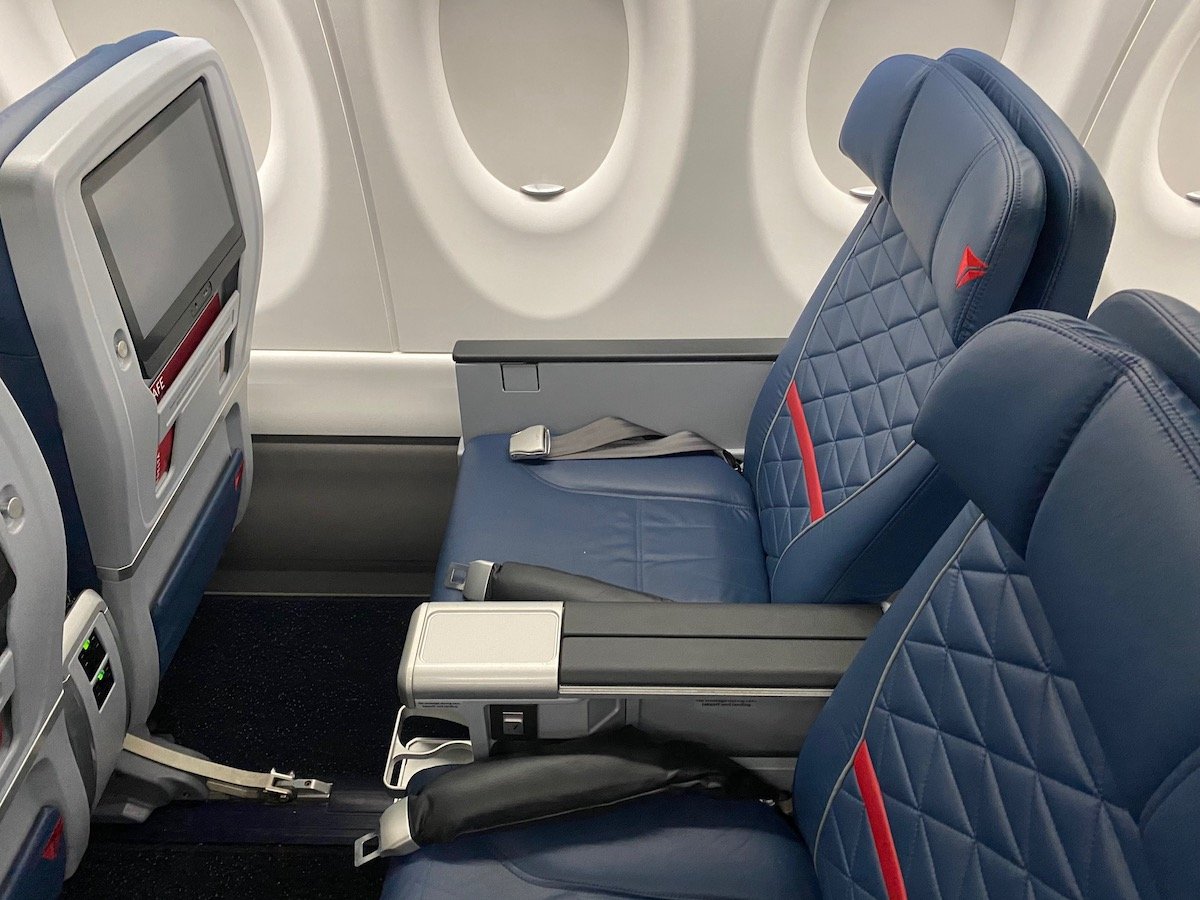 Should you redeem Delta SkyMiles with a 15% discount?
I tend to think that the way to maximize most mileage currencies is to redeem for long haul first and business class travel, especially on partner airlines. Unfortunately that's an area where Delta SkyMiles lags a bit, and it's also why I "only" value Delta SkyMiles at 1.1 cents each.
For example, when Virgin Atlantic has saver level Upper Class (business class) award space from London to Tampa, you can book this award for 47,500 Virgin Atlantic Flying Club points or 375,000 Delta SkyMiles (taxes & fees are the same).

Nowadays there are few lucrative Delta SkyMiles redemptions on partner airlines, at least for travel to or from the United States. I don't want to say there aren't any good uses, but most of the decent premium cabin redemption values are for travel not even touching the United States, on carriers like Middle East Airlines, Saudia, etc.

With that in mind, I tend to think the best ways to redeem Delta SkyMiles is for travel on Delta, typically within the United States, or for short haul international flights:
You can either redeem for an award ticket, which uses dynamic award pricing, often offering a bit over a cent per mile of value
You can use the "Pay With Miles" option, where you can redeem miles for one cent each toward the cost of a ticket, in increments of 5,000 miles
So I have to say, I actually think this 15% award discount is pretty compelling. Take a one-way Delta first class ticket from Fort Lauderdale to Los Angeles, as an example. The cash fare would be $619.
If you have a co-branded Delta credit card, that means you could redeem 60,000 SkyMiles and then pay $19.
However, if you just price out the award, you'll see it costs 56,000 SkyMiles. Now there's a new 15% discount, meaning you'd pay 47,600 SkyMiles. That's a significantly better deal than the "Pay With Miles" option. You're getting nearly 1.3 cents toward the cost of a Delta ticket, not accounting for the miles you're forgoing by not paying cash.

So I'd say this is quite a positive development, because with a 15% discount, you can pretty consistently get 1.2+ cents per mile through award redemptions (and sometimes even much more than that).
Now, what's Delta's motive for this objectively positive change?
Clearly this is part of Delta's continued effort to get just about everyone to pick up a Delta Amex, since the airline makes billions of dollars through its contract with Amex
One has to wonder if at some point we might see a devaluation to these types of awards, once just about everyone has these cards
Bottom line
Delta has introduced a new 15% award discount for those with most co-branded Delta Amex cards. Given the limited uses of Delta SkyMiles for travel on partner airlines, this is a pretty exciting development. It should increase the value of SkyMiles for members considerably, and in many cases this will work out better than Delta's "Pay With Miles" option. This is a genuine improvement.
What do you make of the new Delta Amex award discount?