On Tuesday it was announced that Qatar Airways will be buying a 10% stake in LATAM, the largest airline in Latin America. This is a continuation of Qatar Airways' trend of purchasing stakes in foreign airlines.
Last year Qatar Airways bought a 9.99% stake in IAG, the parent company of British Airways, Iberia, and Aer Lingus. Earlier in the year they announced that they'd be increasing that stake to 15%.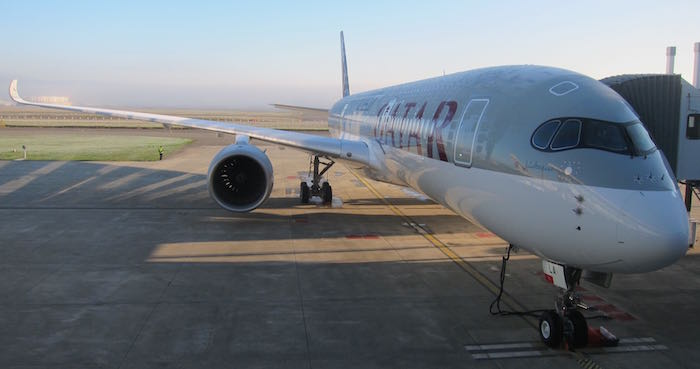 Well, today Qatar Airways formally announced that they'll be purchasing a 49% stake in Italy's second largest airline, Meridiana. Per Qatar Airways' press release:
Qatar Airways announced today that it has signed a contribution and shareholders agreement with Alisarda, the parent company of Meridiana.

The agreement provides for Qatar Airways to purchase 49 per cent of Meridiana fly's shares, subject to the fulfilment of certain conditions, before the closing which is planned for early October.

Qatar Airways Group Chief Executive, Mr. Akbar Al Baker, said: "Qatar Airways continues to expand its business opportunities around the world, increasing travel options for our passengers while also enhancing our investment portfolio.

"This agreement sets the path to progress our work towards a strong resolution that benefits both the staff and passengers who travel with Meridiana fly."
This has been rumored for over a year now, and must be one of the most puzzling airline investments yet. Meridiana is a fairly small Italian airline that largely connects major airports in Italy with Sardinia, and has a fleet of 21 aircraft, including MD-80s, 737s, and 767s.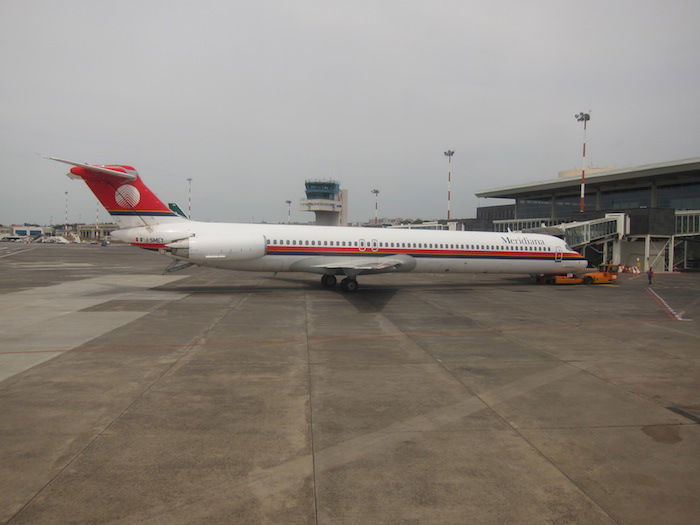 What could Qatar Airways' motivation be for purchasing a stake in Meridiana? I suspect it's a case of "monkey see, monkey do," given that Etihad bought a stake in Alitalia last year, which was also a rather questionable investment.
However, Meridiana is a small airline that's losing money with an average fleet age of over 20 years without as many flights into key markets, so this is even more puzzling. Presumably Qatar wants more access to the Italian market. Perhaps this will come in the form of Qatar Airways launching more flights to Italy, or it could come in the form of Meridiana launching flights to Doha, so that Qatar Airways can offer connecting flights from there.
As I pointed out a couple of days ago, big picture Qatar's motivation for investing in foreign airlines is twofold:
Qatar is looking for ways to diversify their assets and develop economies that are sustainable long term, long after oil runs out (decreased oil revenue is already impacting Gulf countries), and investing abroad is one way to do that
The Gulf carriers are constantly fighting political battles when expanding, given how many foreign airlines selectively don't want to compete with government owned/subsidized airlines in the Gulf; by buying stakes in other carriers, the Gulf carriers are increasing their soft political power
However, this particular investment is questionable. I think the looks on the faces of the airlines' two executives in the below press picture nicely reflects how their respective companies should be feeling about this.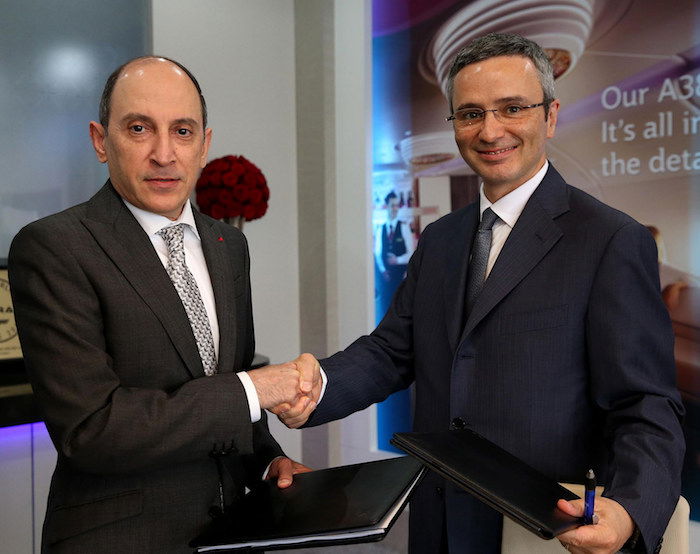 Bottom line
While I understand the Gulf carriers wanting to buy stakes in foreign airlines as a way of diversifying their assets and gaining further soft political power, this particular purchase is puzzling. Meridiana has an old fleet and is losing a lot of money, and I'm not sure exactly what market they have access to that makes this an attractive investment for Qatar.
In theory I suppose we may see expanded connectivity between Doha and Italy as a result of this. However, I can't help but feel like this was simply a response to Etihad buying a stake in Alitalia.
What do you make of Qatar's investment in Meridiana?