Qantas is in the process of refreshing their longhaul fleet, as the airline takes delivery of eight new Boeing 787-9 aircraft. The airline already has three of them in their fleet, and by the end of 2018 will have a total of eight 787-9s. The rest of their widebody fleet consists of 747s, A330s, and A380s, though they plan on retiring the 747s in the coming years.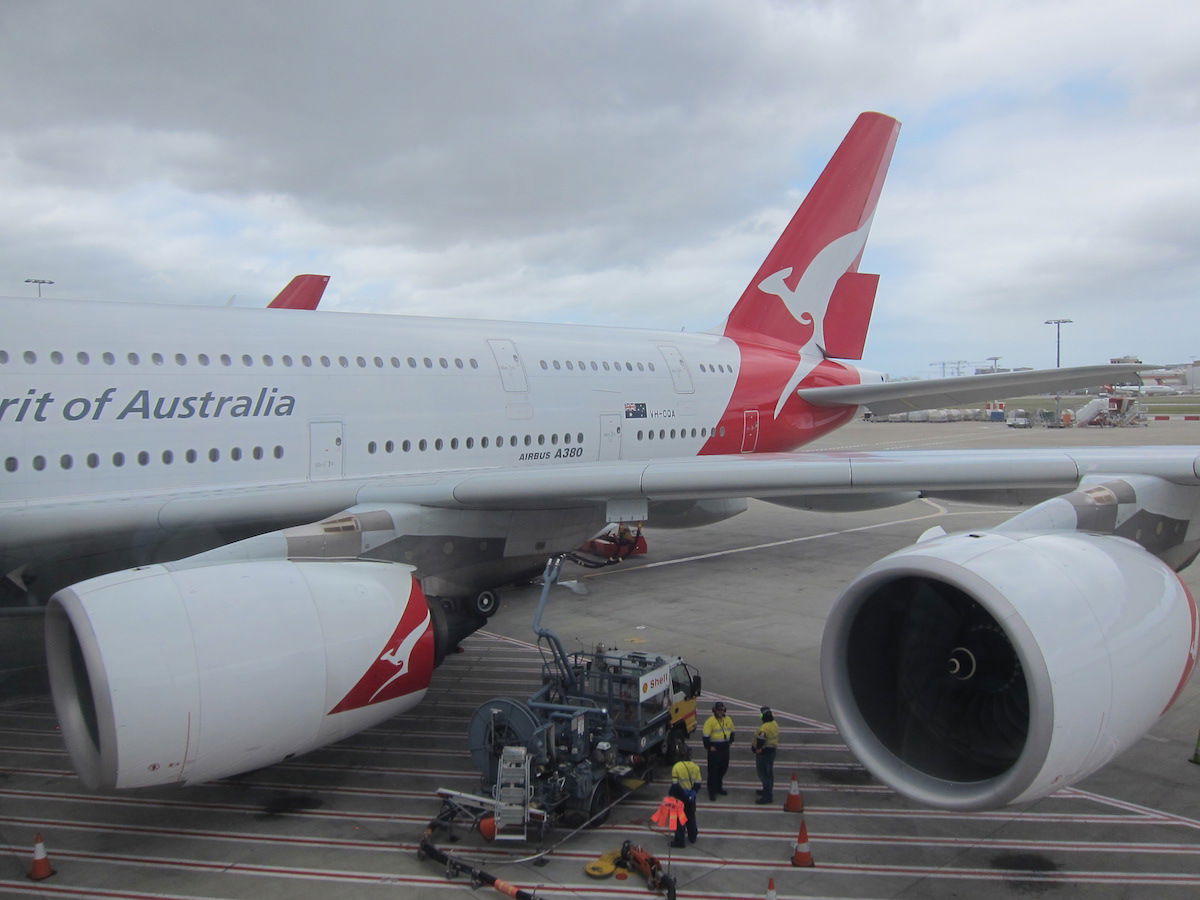 Qantas A380
Qantas has already scheduled a few longhaul 787 routes:
Qantas has now formally announced their next longhaul 787 route, which they've hinted at before. Specifically, as of September 1, 2018, Qantas will operate daily Boeing 787 flights from Brisbane to Los Angeles to New York. This is a route that was previously operated by a 747, so the aircraft change represents a significant capacity reduction, though at least in business class, a big improvement in terms of the onboard product.
Qantas' Los Angeles to New York route is interesting. While you can't fly Qantas exclusively between Los Angeles and New York, you can connect from any of their services from Australia to this flight.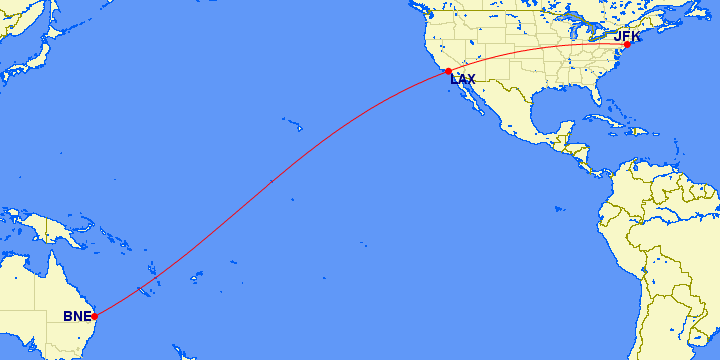 The 787 flight will operate with the following schedule:
QF15 Brisbane to Los Angeles departing 10:20AM arriving 6:00AM
QF11 Los Angeles to New York departing 8:20AM arriving 4:40PM
QF12 New York to Los Angeles departing 6:10PM arriving 9:00PM
QF16 Los Angeles to Brisbane departing 11:25PM arriving 6:10AM (+2 days)
Then as of December 1, 2018, there will be an additional 4x weekly flight between Los Angeles and Brisbane that's operated by a 787-9, as follows:
QF55 Brisbane to Los Angeles departing 5:50PM arriving 1:30PM
QF56 Los Angeles to Brisbane departing 9:05PM arriving 5:00AM (+2 days)
In terms of the experience you can expect on the 787-9, Qantas has these planes in a pretty premium heavy configuration, with a total of 236 seats. This includes 42 business class seats, 28 premium economy seats, and 166 economy class seats. The business class seats are based on the Vantage XL seat, meaning there's direct aisle access from every seat.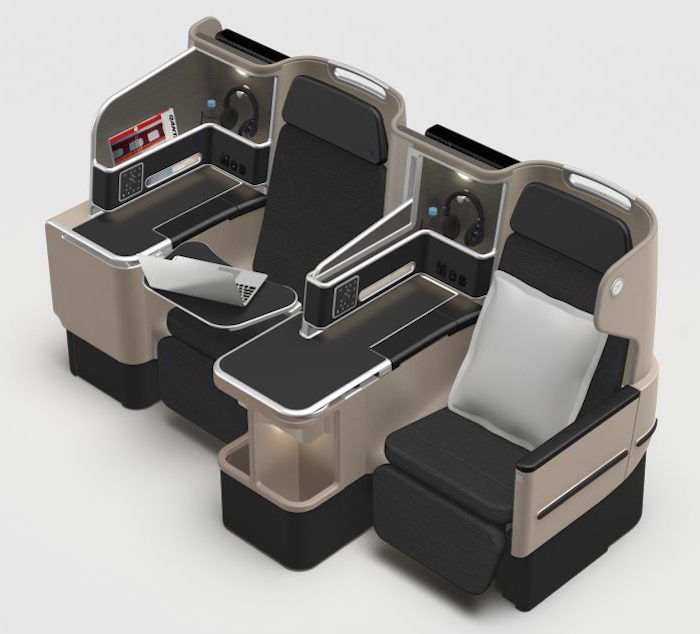 Qantas 787 business class
As a point of comparison, the 747 features 364 seats, so on a per plane basis we're looking at a pretty significant capacity reduction.
Since this change represents an overall capacity reduction, unfortunately I'm not really seeing any premium cabin award space, which is a shame. So this is more interesting in terms of knowing the onboard product you can expect than anything else.