Yesterday my mom and I flew from Toronto to Newark on Porter Airlines. Porter is a Canadian airline operating about 30 Bombardier Q400 aircraft, primarily out of Toronto's Billy Bishop Airport, which is just a short ride from the city.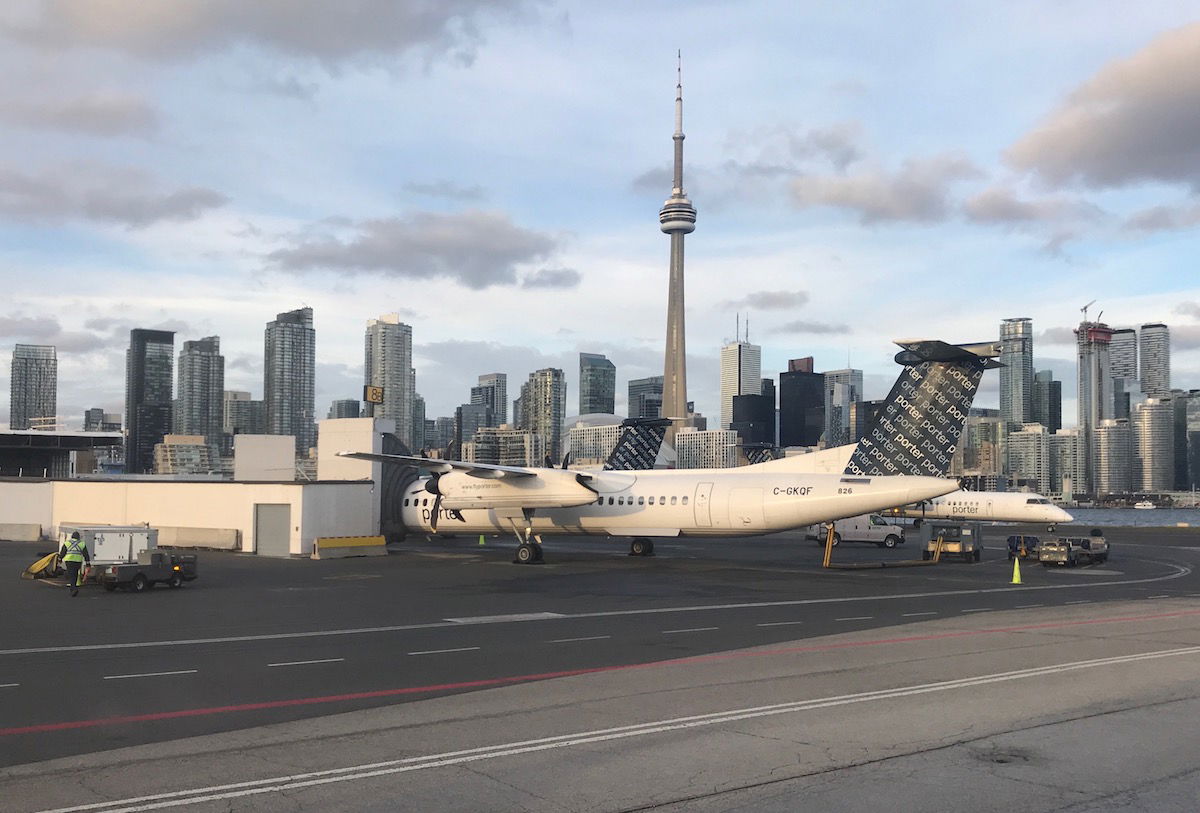 I had heard a lot about the airline, but boy, what a pleasure it was to fly with them. You'd think there's not a whole lot an airline could do to make a flight on a turboprop in economy enjoyable, though Porter puts effort into the experience.
First of all, Billy Bishop Airport is tiny, and there was almost no one at security, so the whole check-in and getting to the gate process was quick.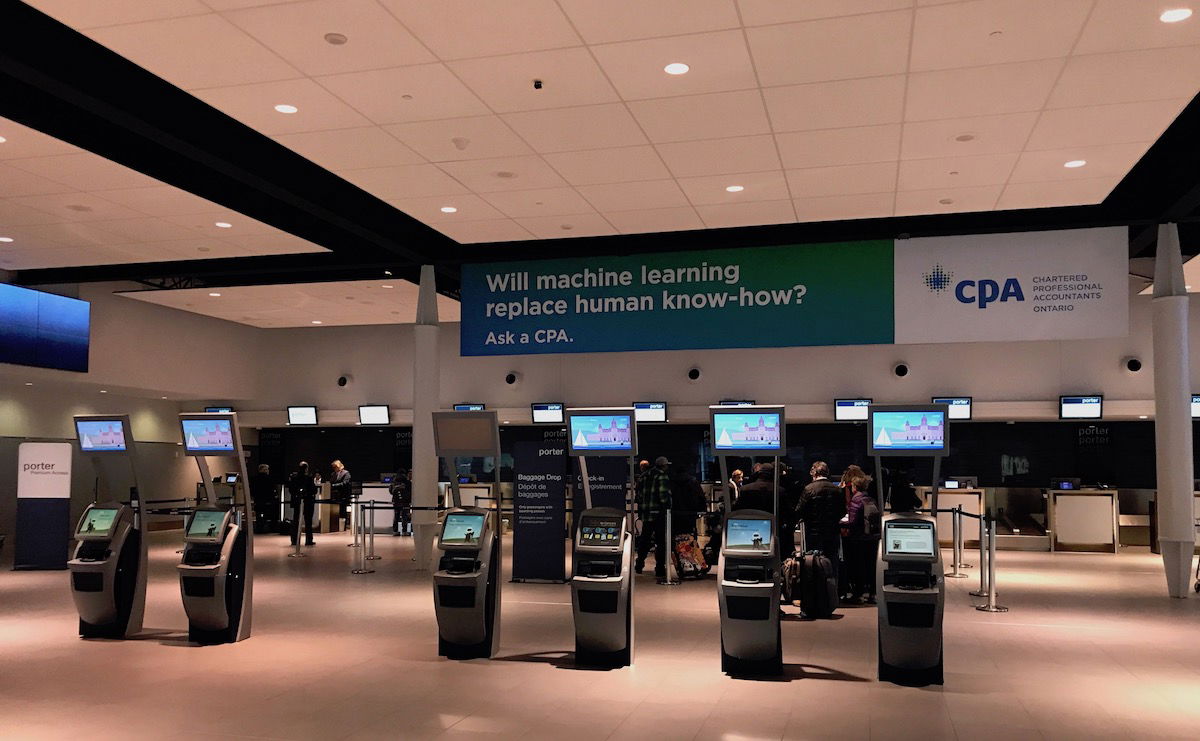 Porter has a "lounge" for all their passengers. Don't get too excited, this isn't the Lufthansa First Class Terminal, but it's a bit nicer than most other gate areas. Porter's departure area has a bunch of privacy partitions, and it has complimentary coffee, tea, cappuccinos, soft drinks, and shortbread cookies. This reminds me a bit of Bangkok Airways, which also has "lounges" for all of their passengers.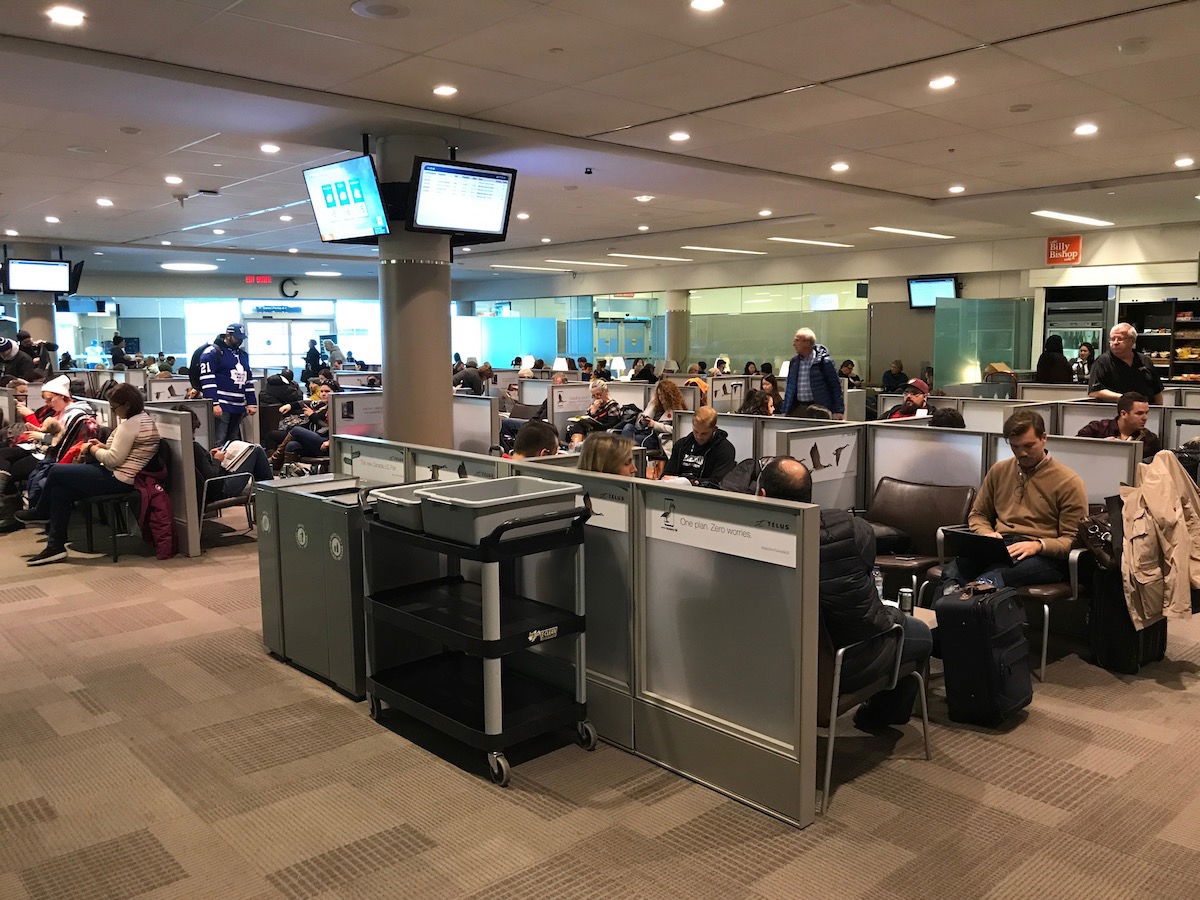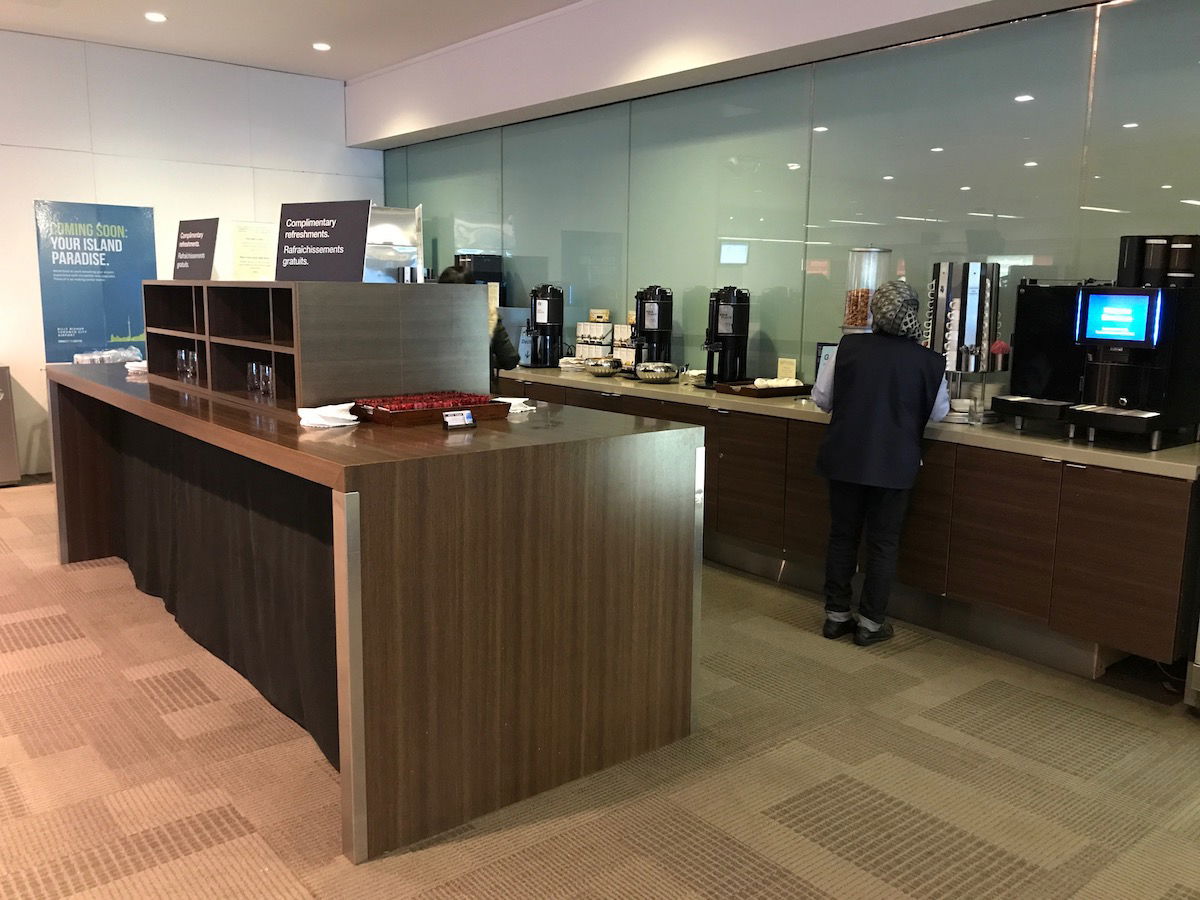 The plane itself was surprisingly comfortable. As far as turboprops go, the Q400 is as nice as they get, and Porter has a generous 32″ pitch, and well padded seats.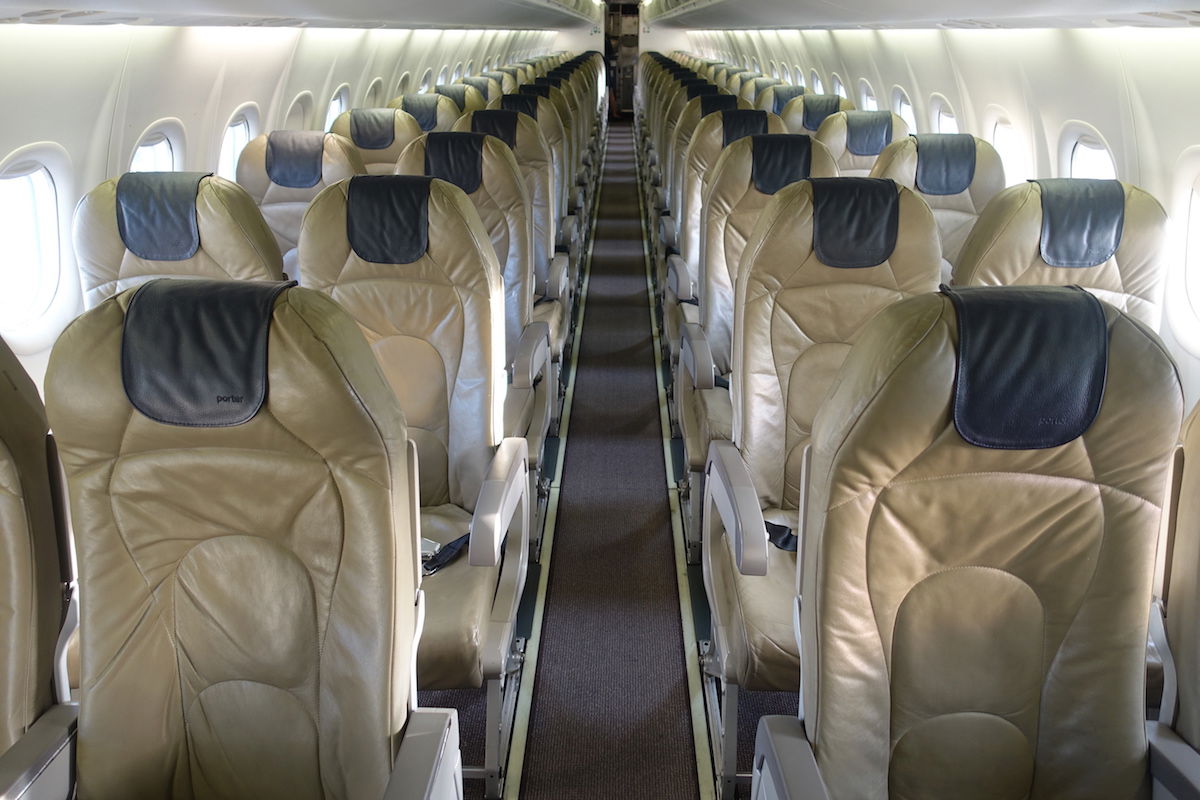 And the best part? Porter has free beer & wine, and they serve it in real glassware. I've never been served drinks in glassware in economy before. They also offer snacks (you can choose between nuts, chips, and cookies).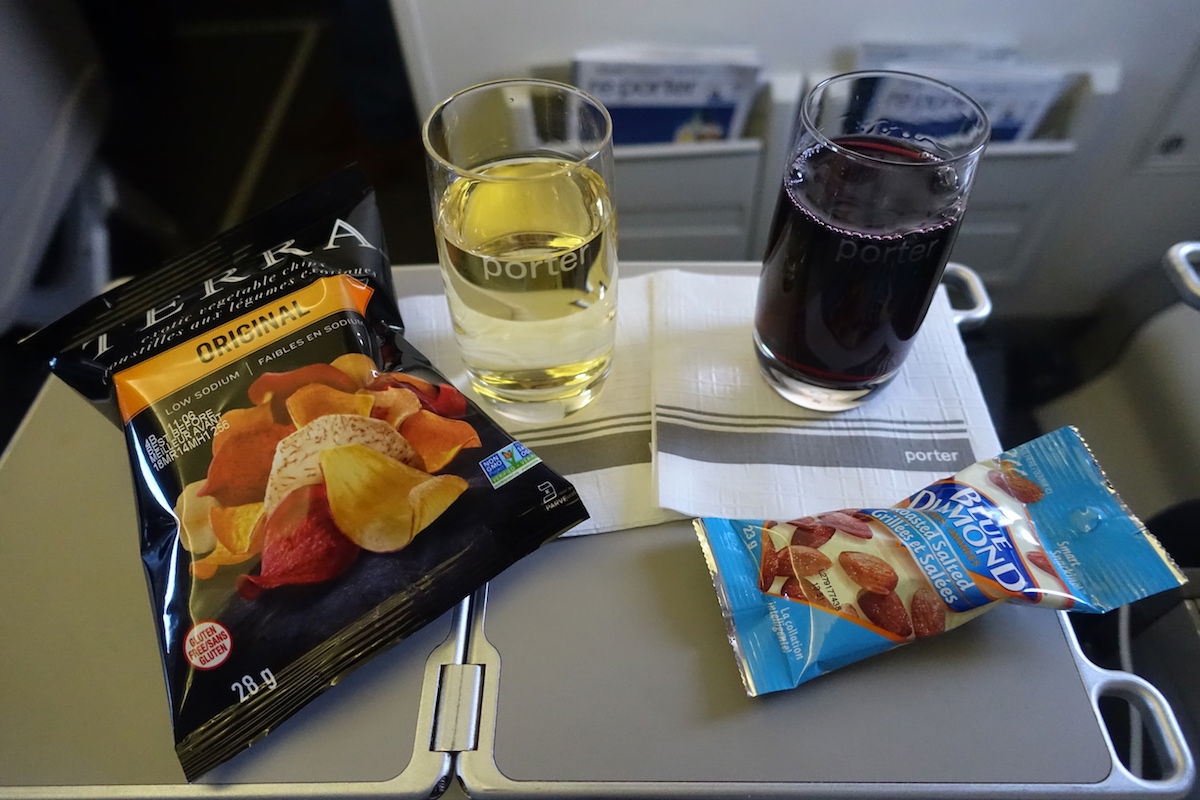 The flight attendant taking care of us was also spectacularly friendly — she was professional and constantly smiling and having fun with passengers. So I can't guarantee that's always the case at Porter, though based on my one experience, I'm very impressed by the service.
While I don't think Porter can take credit for this, the sunset view on our 70 minute flight was breathtaking.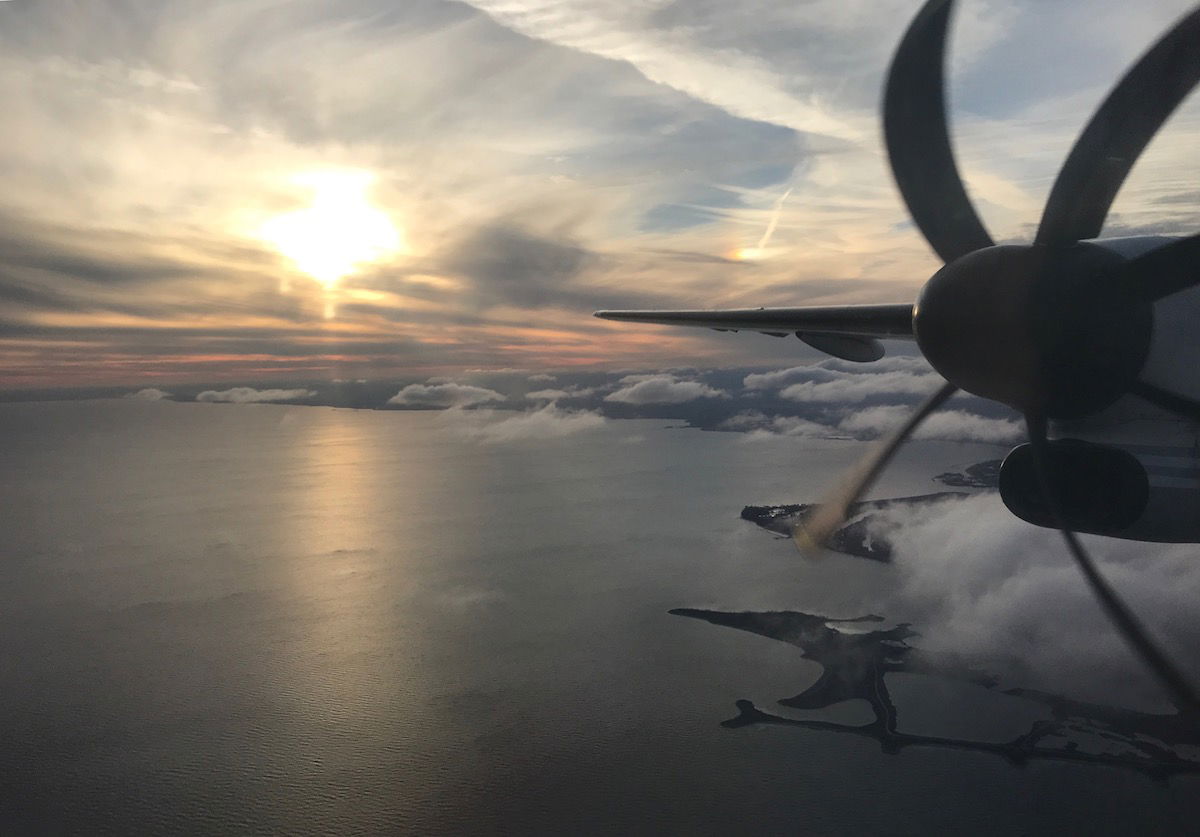 Bottom line
It's amazing how much of a difference little touches can make in the overall perception of an experience. Free soft drinks in the gate area, free beer & wine, and glassware costs the airline maybe a couple of dollars per passenger at most. However, it makes such a difference in the perception of an experience.
What a cool little airline Porter is. Ultimately they have the benefit of having Billy Bishop Airport almost to themselves (Air Canada just flies to Montreal out of there), though they don't take that for granted, and really have quite a lovely soft product as well. Never did I think an economy flight on a turboprop could feel so special.
If you've flown Porter, what was your experience like?