It's funny how things work out sometimes. Just a couple of days ago I wrote a post about whether or not you should let people skip you in an airport security line when running late.
In that post I mentioned how in my millions of miles of flying I've only ever overslept for a flight once.
Fast forward to today. On Saturday I flew Singapore Airlines Suites Class from New York to Frankfurt, and due to turbulence I didn't get any sleep on the flight. I connected to Toulouse, where I got roughly four hours of sleep on Sunday night, before the Qatar Airways A350 delivery event on Monday.
Then last night I flew British Airways from Toulouse to London, before connecting to Bahrain on Gulf Air this morning.
I went to bed shortly after getting to my hotel (the Hilton London Heathrow Terminal 4), so was asleep by 10PM. I set my alarm for 4AM. Six hours is a good amount of sleep, and I wasn't sure if my Gulf Air flight would have Wi-Fi or not, so that way I'd be able to get some work done prior to my flight. Besides, I could always nap on the flight.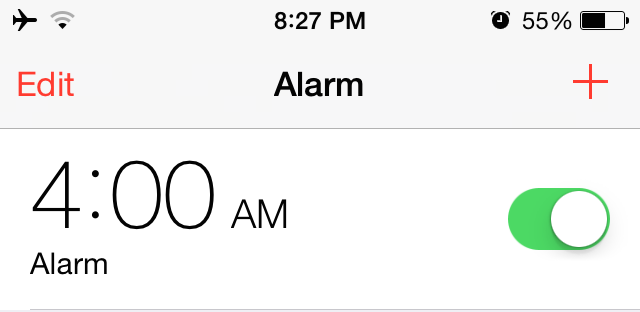 Well, I distinctly remember my alarm going off at 4AM, but next thing I know I wake up and look at my phone and it's bright outside.
There's that moment where you wake up and know you way overslept, but are still oddly calm thinking it must be a dream. After rolling around in bed for a minute I looked at my phone… crap, it was 8:15AM!
My flight was scheduled to depart at 9:30AM, so I had 75 minutes until departure and hadn't yet checked in.
Once I actually got out of bed, I literally packed in under a minute and ran. Ran. I didn't look in the mirror or brush my teeth or anything. I just ran.
The good news is that my flight was departing from Terminal 4, and the Hilton Heathrow is connected to Terminal 4 by an outdoor walkway.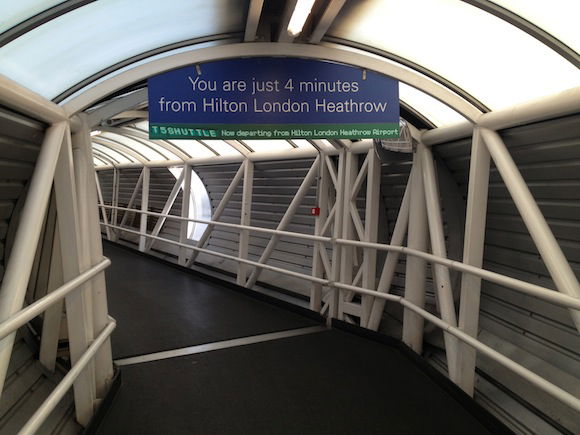 I'm not exactly sporty to begin with, and I'm even less sporty when lugging a carry-on and laptop bag with me.
But I sprinted to Terminal 4. There were some other people walking towards the terminal, and I passed them like someone on an autobahn passing someone on a Florida highway.
Amazingly I made it to check-in by 8:22AM. That's right, seven minutes after I woke up I was at check-in.
I handed the agent my passport and tried to get out the words to indicate that I was checking in.
"Good… morning… going… to… Bahrain."
As I muttered those words I'm pretty sure I sounded like a beached whale giving birth. The fact that I was a bit lightheaded after not drinking much water the day before didn't help.
Amazingly enough the security queue was virtually non-existent, which really surprised me on the eve of Christmas Eve.
I even had time to check-out the Gulf Air Lounge.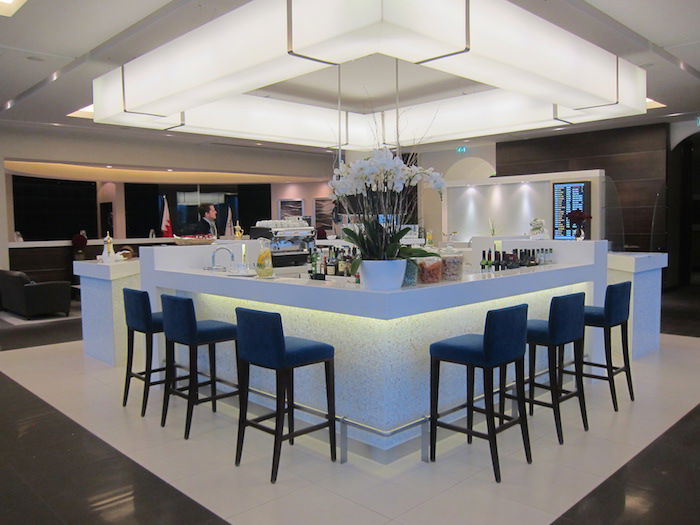 When I finally boarded my Gulf Air flight I changed, brushed my teeth, did my hairz, etc.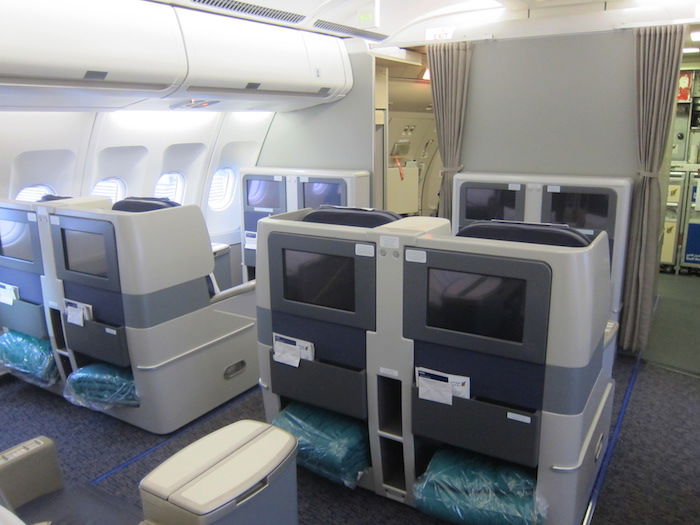 Oh well, I guess that's what happens when you get complacent with scheduling. I used to set five alarms on my phone and do a wake-up call. Nowadays I just do one alarm on my phone. Guess I need to go back to my old method.
On the plus side, I did sleep really well last night.
Have you ever overslept for a flight, and if so, did you still make it?