Over the coming years, United Airlines will take delivery of well over 200 Boeing 737 MAX aircraft, split between the 737 MAX 8, 737 MAX 9, and 737 MAX 10. While the airline is already flying the 737 MAX 9, United will commence service with the 737 MAX 8 in July. We now have more details about what we should expect from the interiors of these planes, and I'm impressed.
United's Boeing 737 MAX 8 interiors
United Airlines has been incredibly tight-lipped about what to expect from its new Boeing 737 MAXs, and to this day hasn't officially confirmed anything. However, United briefly published its Boeing 737 MAX 8 seatmaps online over the weekend, before removing them again.
We have no reason to believe that these seatmaps are inaccurate, and they gave us a lot of information about what we can expect from the plane. United's Boeing 737 MAX 8 aircraft will feature a total of 166 seats, including:
16 first class seats, featuring 37″ of pitch
54 Economy Plus seats, featuring 33-38″ of pitch
96 economy seats, featuring 30″ of pitch
At every seat there will be seatback on-demand entertainment, personal device entertainment, power outlets, and Wi-Fi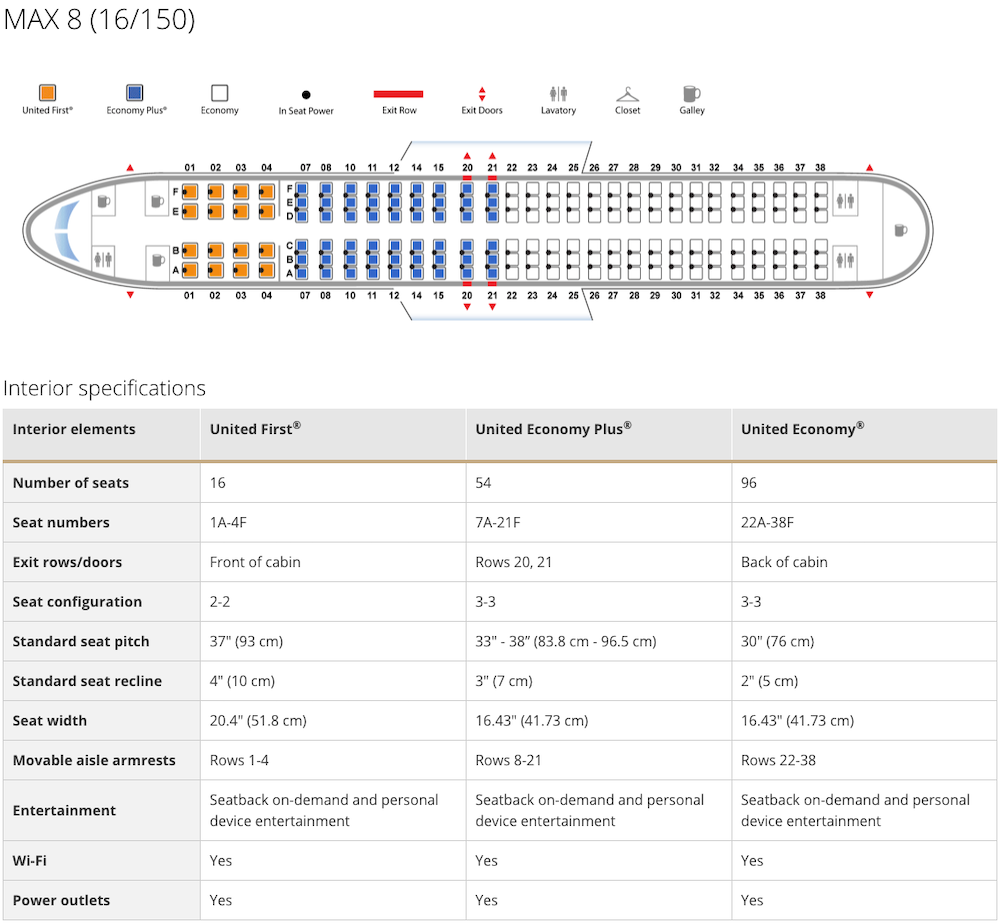 The most interesting development here is that United seems to be intending to install personal televisions at all seats on 737 MAX 8 aircraft. This is interesting since United is already flying dozens of Boeing 737 MAX 9s, and the airline elected not to install personal televisions on those aircraft.
Several weeks ago there were reports of United intending to retrofit existing older aircraft with personal televisions. Prior to that United seemed to be headed in the direction of eliminating seatback entertainment domestically, so it seems like the airline has had a change of heart.
This is quite a contrast to American's 737 MAX 8s
While the differences are perhaps subtle, I think it's interesting to contrast United's new 737 MAX 8s to American's 737 MAX 8s, since the latter have what are known as "Oasis" interiors. Just to contrast a few points:
United will have seatback entertainment at every seat, while American doesn't
United will have 166 seats, while American has 172 seats
United will have 54 extra legroom economy seats, while American has 30 extra legroom economy seats (it's great for elite members when there are more seats with more legroom)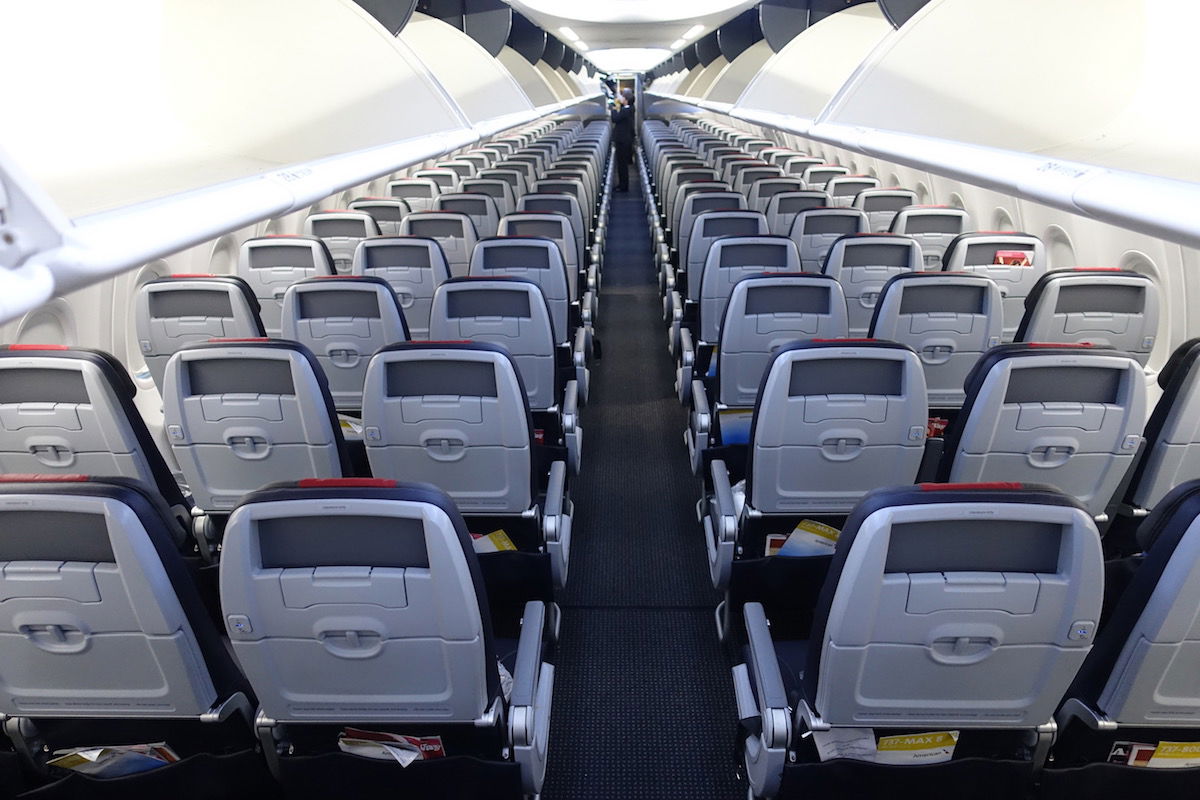 Look, I don't want to exaggerate here, it's not like one airline is configuring planes like Spirit Airlines, and the other is configuring planes like Qatar Airways. Both airlines "only" have 37″ of pitch in first class and 30″ of pitch in regular economy. But there's absolutely a deliberate investment being made here by United to subtly differentiate the product, and that's refreshing to see.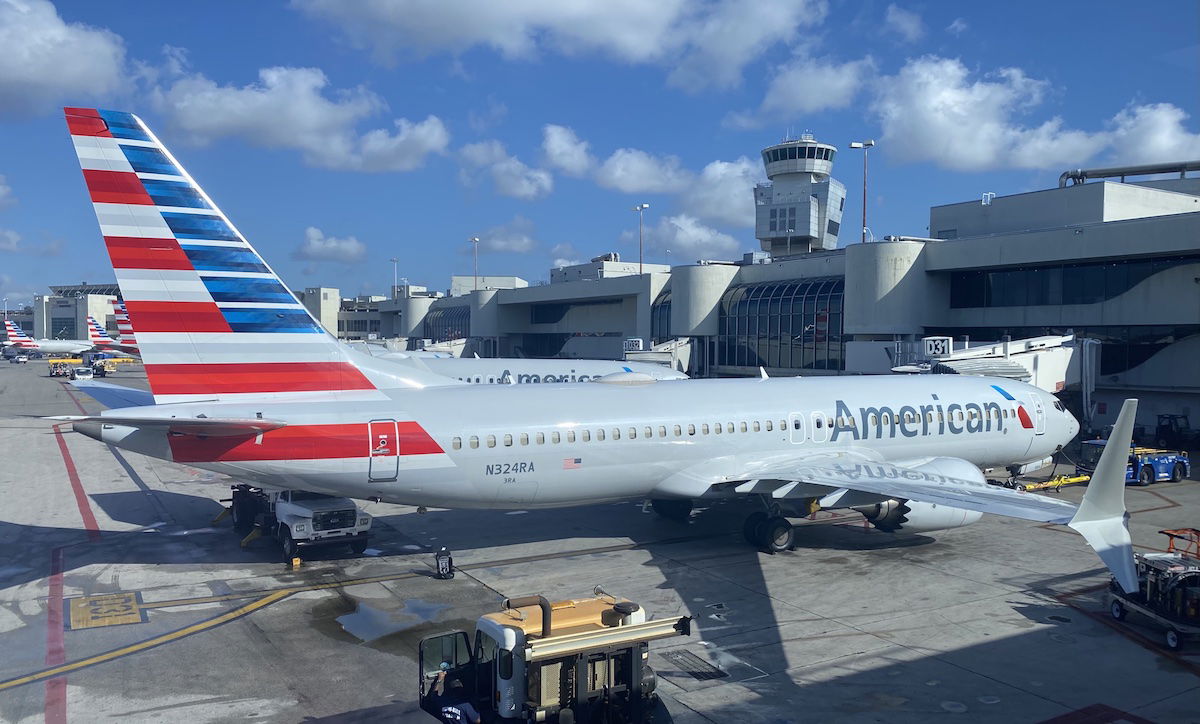 Is United becoming more premium?
We know that over the past several years United has invested in its international premium cabin product, between Polaris Lounges and its Polaris inflight product. However, the airline hasn't historically tried to differentiate itself much domestically, especially in economy.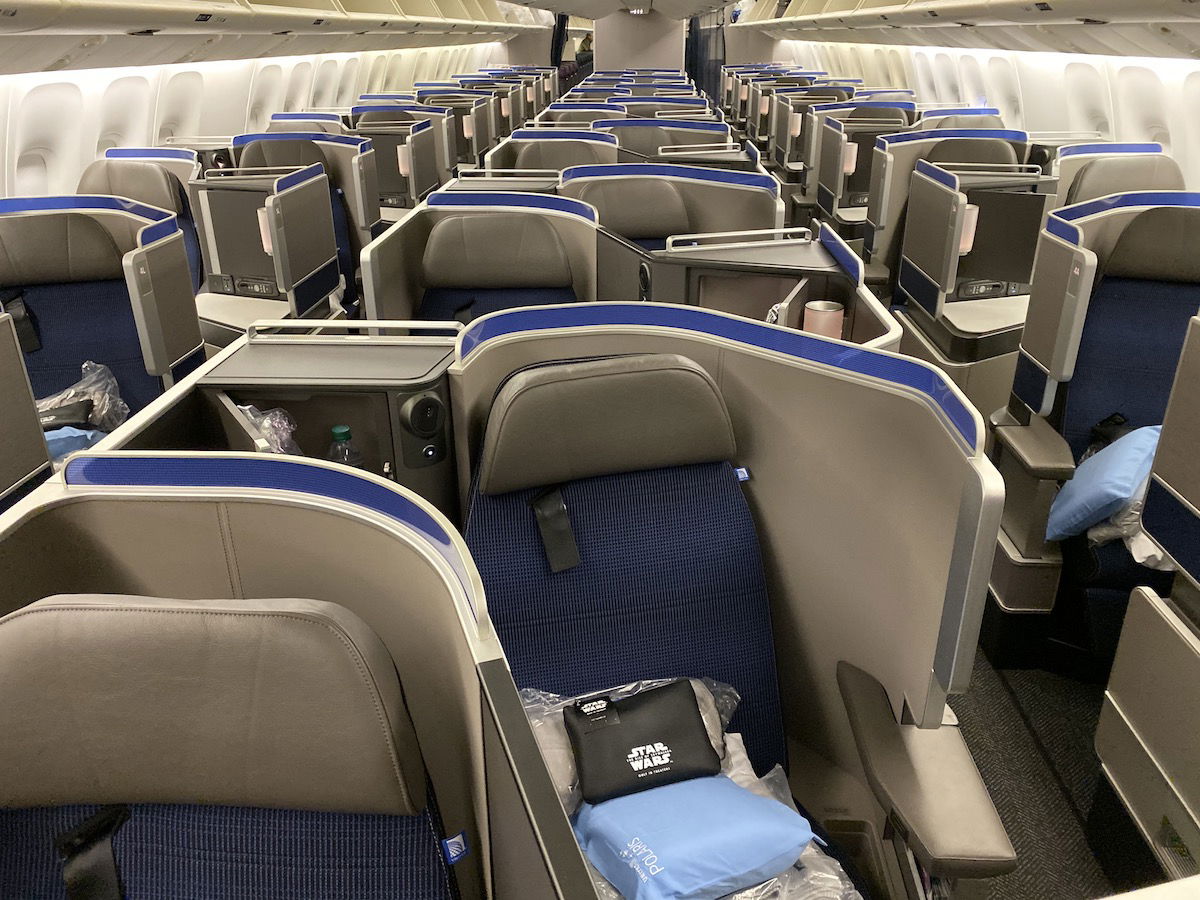 United is now installing personal televisions on 737 MAXs, and also possibly installing personal televisions on older narrow body aircraft. It's great to see United headed in that direction, since previously Delta was the only airline seemingly wanting to invest in its passenger experience across the board.
What I can't wrap my head around in general — and this applies to both American and United — is the lack of long-term thinking. These kinds of capital investments take years and years to execute, yet both American and United seem to change their strategies faster than the process of actually implementing something.
One important aspect of offering a differentiated product is consistency. United has just taken delivery of dozens of 737 MAX 9s without TVs, and now the airline will take delivery of 737 MAX 8s with TVs. That will be a nice surprise for those who end up on one of these planes, but it's also not something customers can count on.
Bottom line
United Airlines published its Boeing 737 MAX 8 seatmaps online, ahead of the planes entering service this July. It looks like United's 737 MAX 8s will feature 166 seats, and will also have on-demand personal televisions at every seat. That's quite a differentiation from American's 737 MAX 8s, as United's will have TVs, will have more extra legroom economy seats, and will have six fewer seats total.
Between this and United allegedly planning on reconfiguring older aircraft with televisions, it sounds like United is headed in a more premium direction. I'm curious to see how this plays out…
What do you make of United's Boeing 737 MAX 8 plans?