Update: United Airlines has revealed plans to retrofit all mainline aircraft with new interiors, including personal televisions.
While details are limited as of now, the idea behind this is refreshing, if nothing else.
United plans to retrofit older planes with TVs
United Airlines' Chief Customer Officer, Toby Enqvist, posted an employee video sharing how United needs to become an airline that people want to fly:
"Our competition is really, really stiff, especially in our hubs. Our customers actually have a choice. They don't have to fly United, so we have to make them want to choose United."
It's so refreshing to hear this sentiment among airline leadership. So, how does United plan on becoming a more attractive airline that people want to fly?
Perhaps most interesting is that United plans to retrofit older narrow body aircraft to add personal televisions, including audio and video on demand. I'll be curious to learn more details of this, because I'm a bit confused — for example, United chose not to install personal televisions on its Boeing 737 MAXs, so has the airline had a change of heart, or what's going on?
There are some other initiatives the airline is planning, like expanding United Clubs at hubs that need more capacity, and implementing a meal pre-order concept for flights by the end of the year.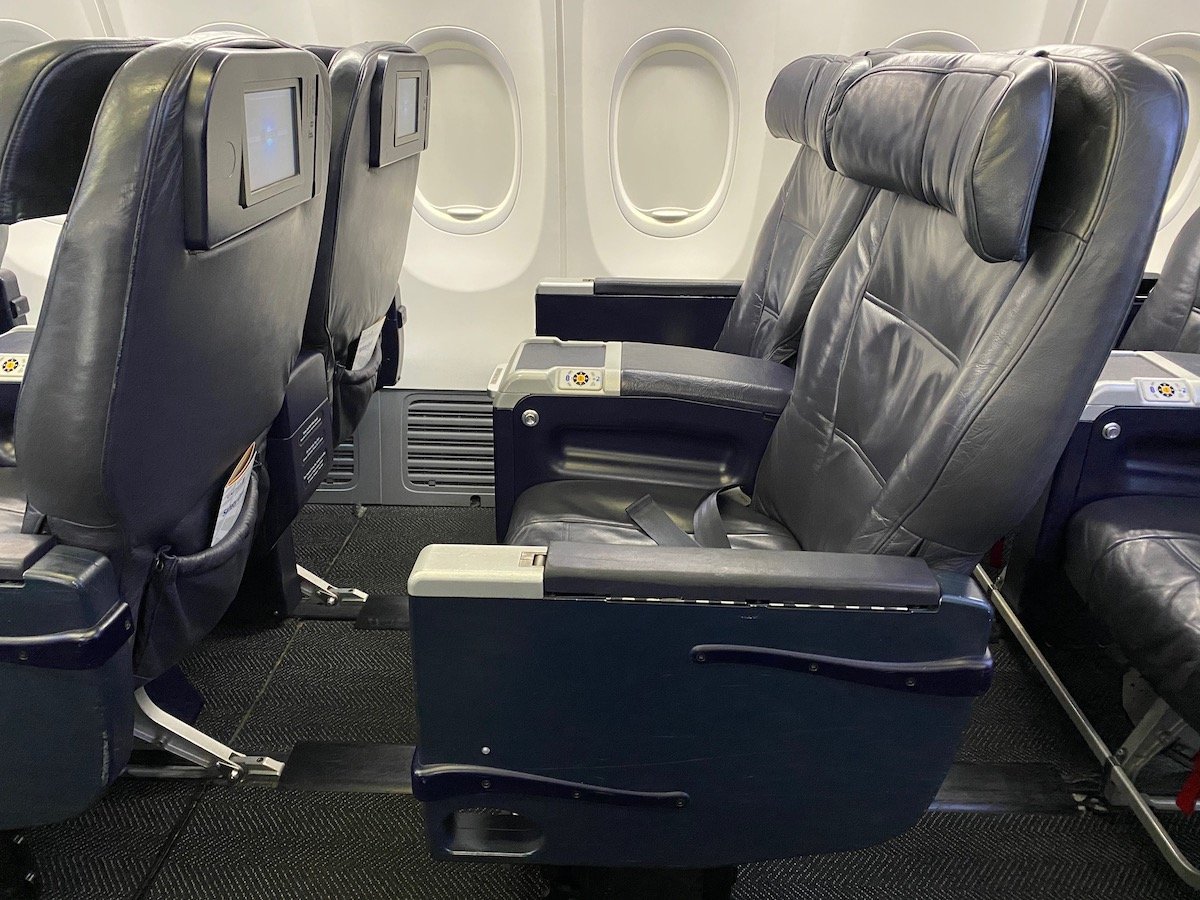 United plans to install TVs on more narrow body aircraft
Legacy airlines need to compete on product
It's always nice to hear an executive at a US airline other than Delta say that they have to make customers want to fly their airline. This is something Delta has felt for a long time, and Delta has been able to achieve a revenue premium thanks to that.
On the other end of the spectrum you have American, which seems to have no desire to compete on product. The airline has been actively making its product worse by removing TVs from planes and adding more seats.
But here's the problem — American essentially wants to compete with ultra low cost carriers, but it has a cost structure that is completely uncompetitive. So how is the airline supposed to make that work?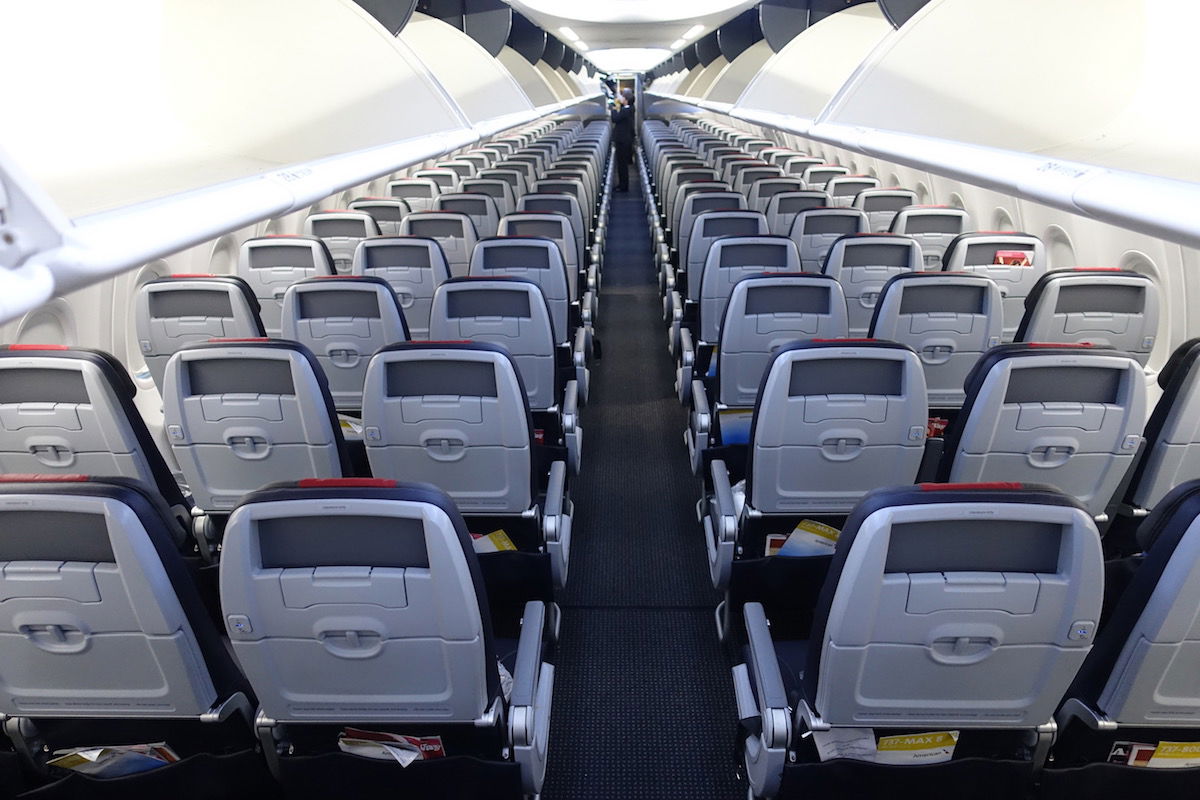 American's not-so-luxurious interiors
United still has a culture problem
I hugely respect how United's senior management talks about the importance of offering a good product. And in some ways United has been successful with that. Pre-coronavirus it had an unrivaled international route network, United Polaris is mostly quite good, and Polaris Lounges are exceptional.
But beyond that, United has such a long way to go, in my opinion:
More than anything I think United has a culture problem — while there are lots of great employees at United, the airline is definitely more like American than Delta when it comes to customer service
United isn't competitive when it comes to its Wi-Fi offering, compared to American and Delta, which seems like a major thing to invest in
United talks about the importance of making people want to fly the airline, but then also has truly punitive policies, like being the only one of the "big three" US carriers to not allow free carry-ons for basic economy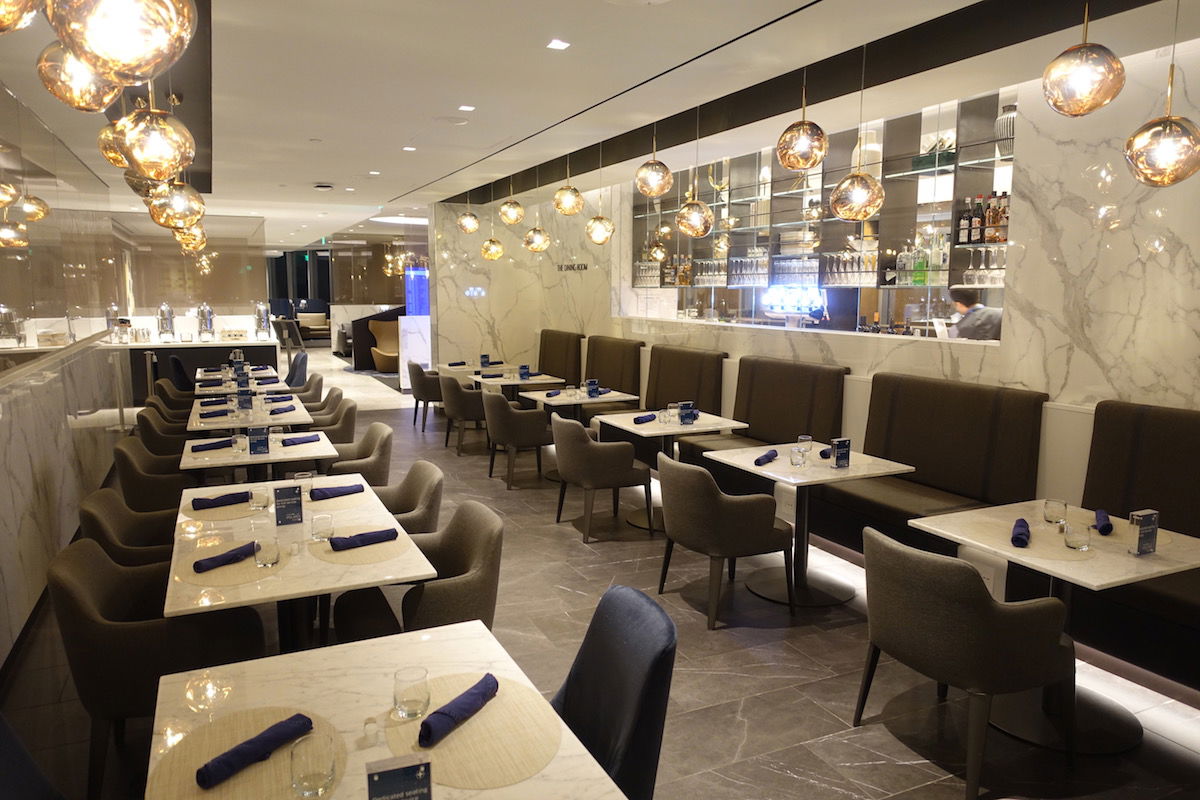 United has done a fantastic job with Polaris Lounges
Bottom line
It's great to hear that United recognizes that it needs people to want to fly the airline in order to be successful. That's a lesson American seemingly hasn't learned.
As part of that, United allegedly plans to install seatback entertainment on older narrow body aircraft. I'm a bit confused by that, because the airline is planning this while also not installing them on new Boeing 737 MAXs. So is there a change of heart at United, or what's going on?
If you ask me, if United really wants to become an airline that people want to fly, it comes down to the people. And that's an area where United has a lot of catching up to do to Delta.
What do you make of United's alleged plans to retrofit planes with seatback entertainment?