Taiwanese airline startup Starlux Airlines has today operated its first commercial flight with the Airbus A330-900neo. The airline took delivery of its first of these jets in February 2022, and it marks the carrier's entry into wide body service. Let's go over the details of Starlux's A330-900neo cabins and routes.
Basics of Starlux Airlines' A330-900neo fleet
In September 2020, Starlux Airlines placed an order for eight Airbus A330-900neos. This complements the carrier's existing Airbus A321neos, plus the 19 Airbus A350s on order, which include both the A350-900 and A350-1000.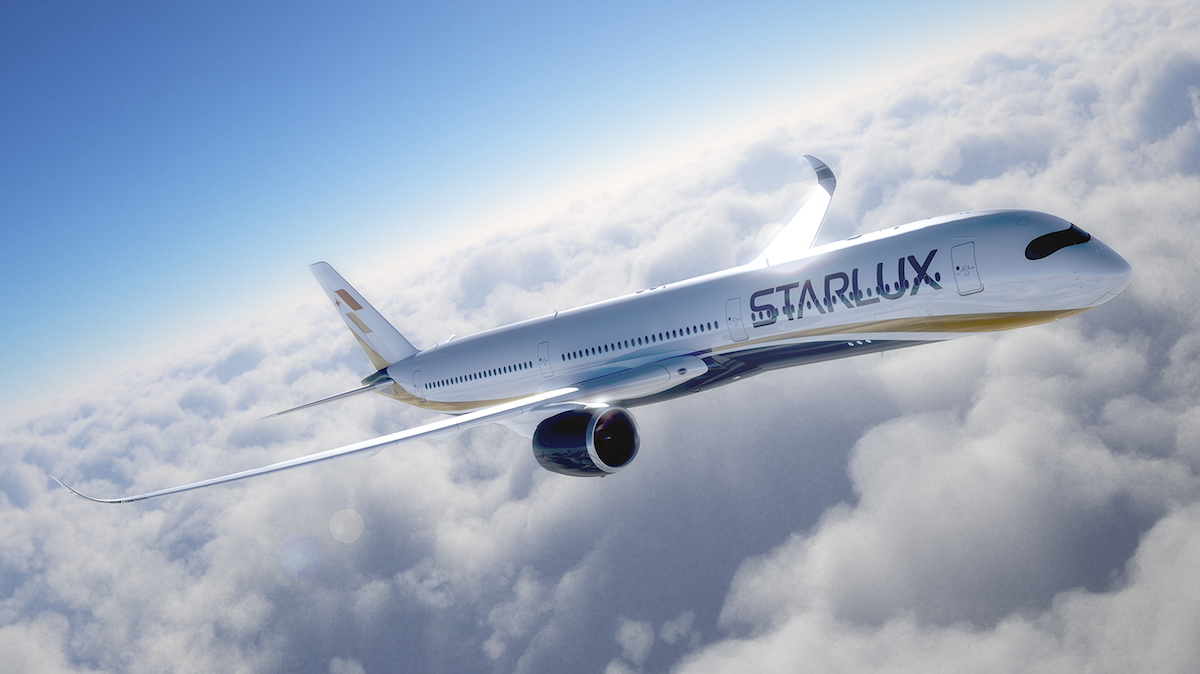 In February the airline took delivery of this plane in Toulouse, France. As usual, it took some time for the plane to be prepared to enter service, given the need for crew training and familiarization.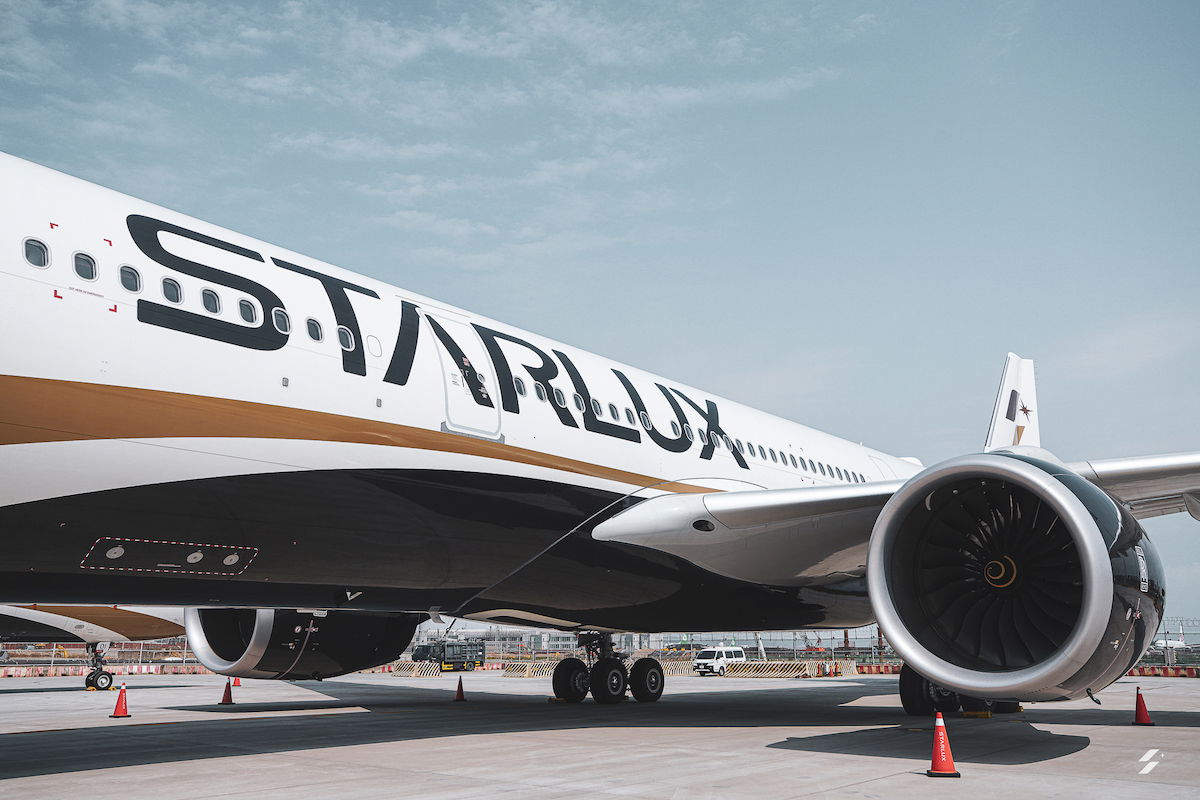 Here's how Starlux Airlines Chairman K.W. Chang describes the decision to buy these planes:
"My team and I had spent much time evaluating and discussing the selection of the optimal mid-range aircraft to augment our current line A321neos and A350 XWBs, expanding the range of our fleet to full strength, covering short, mid and long range flights. The efficiency of the A330neo is outstanding by bringing together enhanced technologies and highly efficient Rolls-Royce Trent 7000 engines. In addition, pilots can easily acquire type rating for various aircraft that make up the Airbus family. I am delighted to welcome our first A330neo, as it marks a key milestone in our growth. With the addition of the A330neo, STARLUX can deploy our fleet more flexibly and provide our service to more passengers over regional routes."
Starlux Airlines plans to take delivery of its first Airbus A350 later in 2022. A350s will be used for long haul flights, and the airline is expecting to launch flights to Los Angeles as of 2023.
Starlux's A350s are even expected to feature a first class cabin, though the configuration may otherwise be pretty tight. I can't wait to fly Starlux on a long haul flight, especially before my Starlux COSMILE Insighter status lapses (though who knows when Taiwan will reopen).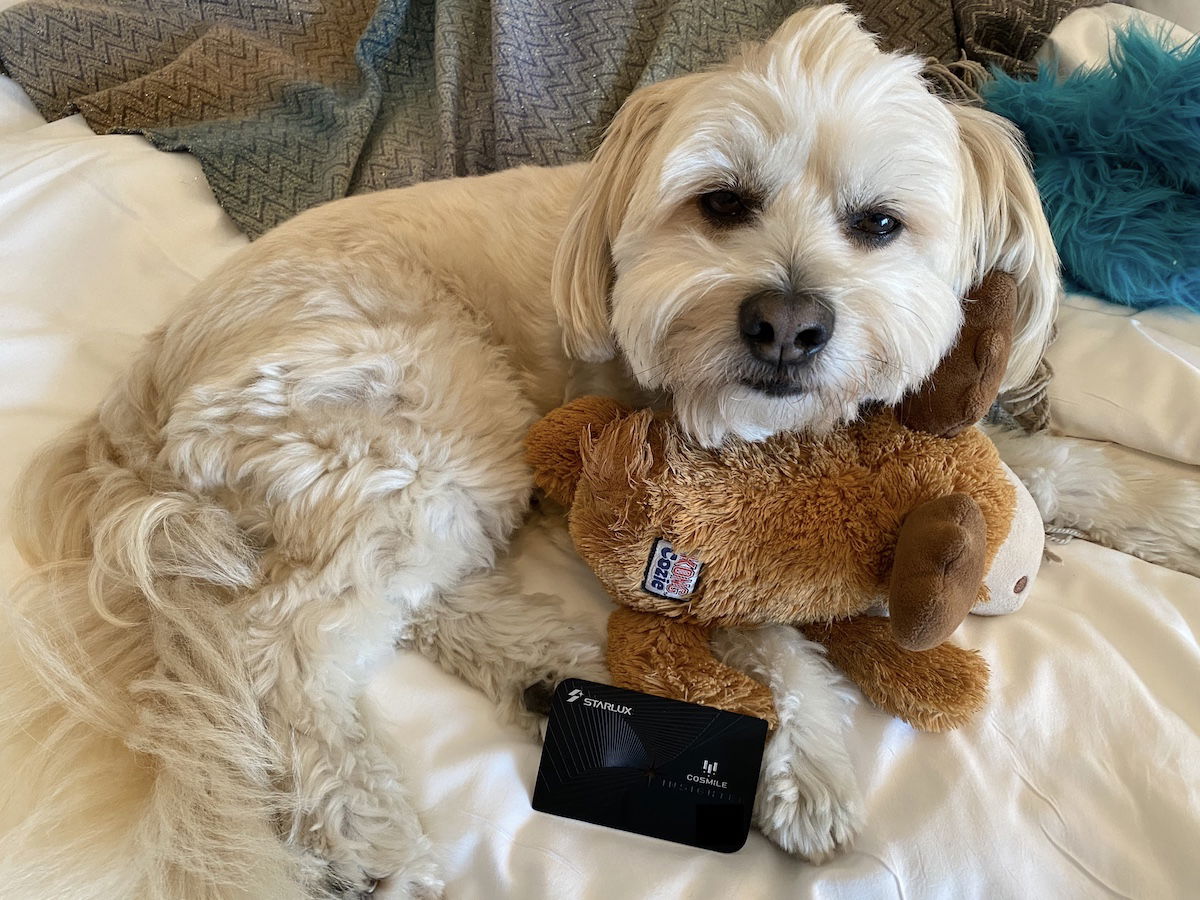 Starlux Airlines' A330-900neo routes
Starlux Airlines doesn't plan to use the A330-900neo for long haul flights (even though it has the range), but rather intends to use it for routes to other major cities in the Asia-Pacific region.
Starlux Airlines' first two A330-900neo routes are as follows:
As of June 1, 2022, the airline is flying A330-900neos from Taipei (TPE) to Bangkok (BKK)
As of June 18, 2022, the airline is flying A330-900neos from Taipei (TPE) to Ho Chi Minh City (SGN)
It's expected that the next destinations for the aircraft will include Macau, Manila, Singapore, and Tokyo, among other cities.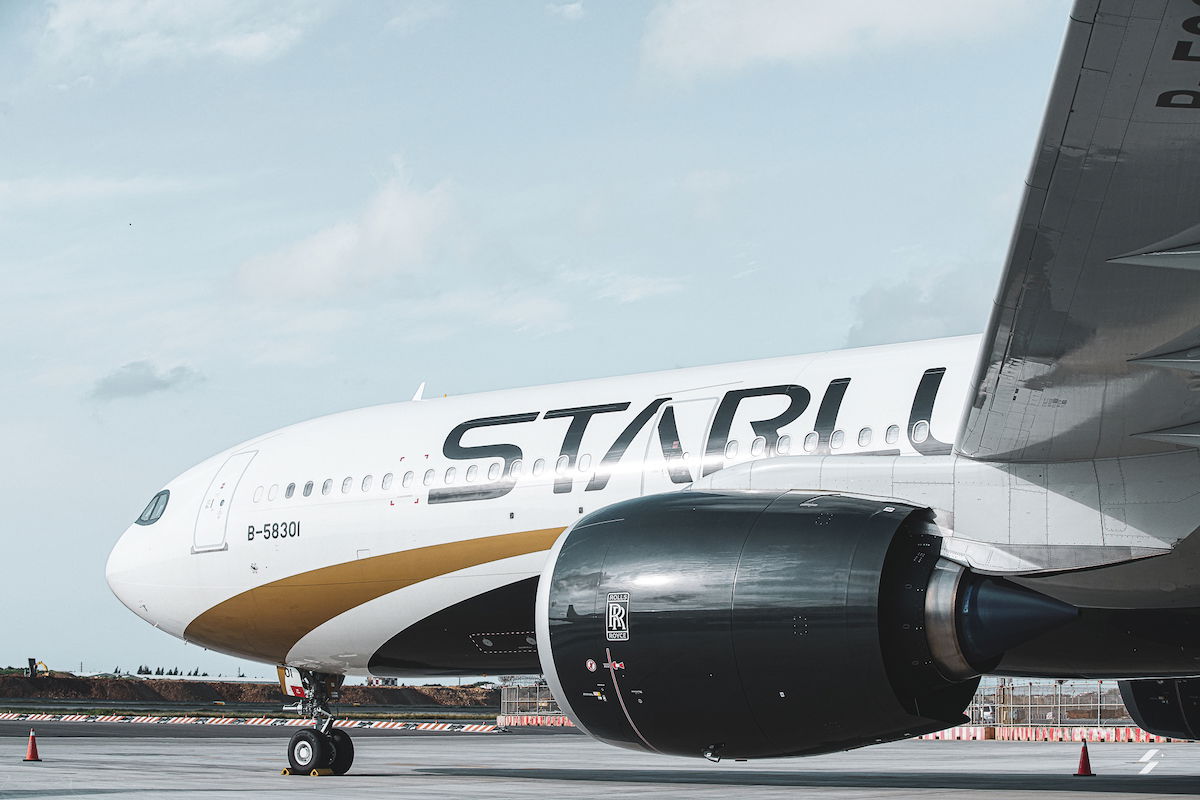 Starlux Airlines' A330-900neo business & economy cabins
Starlux Airlines' A330-900neos feature a total of 297 seats, including 28 business class seats and 269 economy class seats. The cabin is designed by BMW Designworks, and is intended to evoke the ambiance of "Home in the Air." The cabin has a "Pure Tea" color theme, featuring natural colors, warm fabric and leather, and ceiling panels with Polaris glowing gently overhead.

Business class is in a staggered 1-2-1 configuration, giving every passenger direct access to the aisle. Seats are fully flat, and each seat has a side cubby for storing personal belongings, a mirror, a reading light with three brightness levels, and wireless charging. Every business seat also features a 17.3″ 4K screen.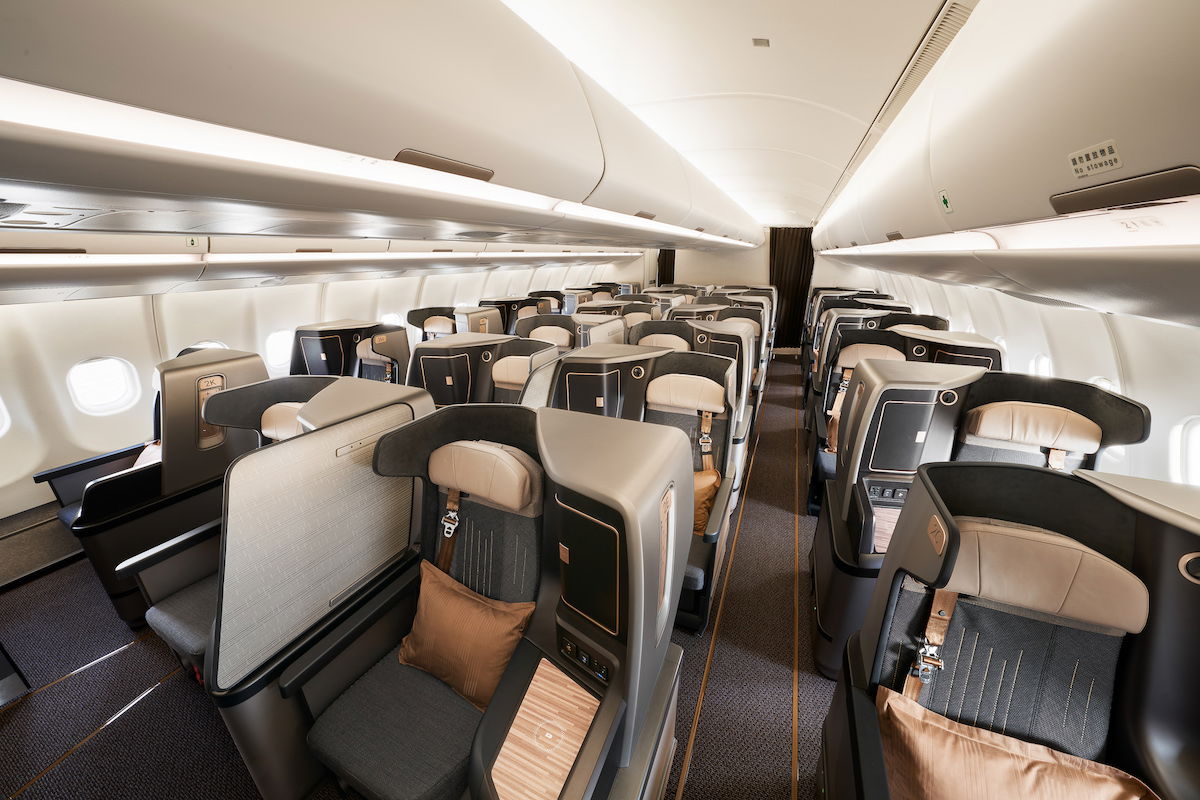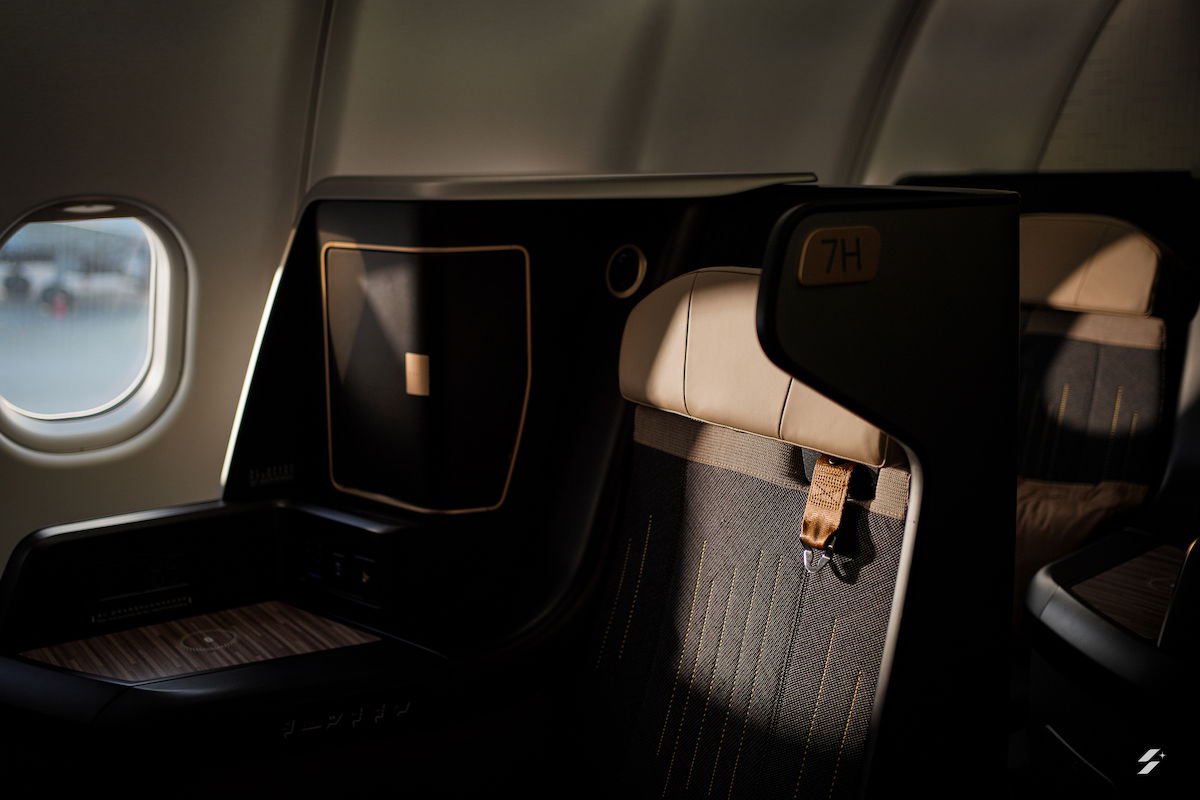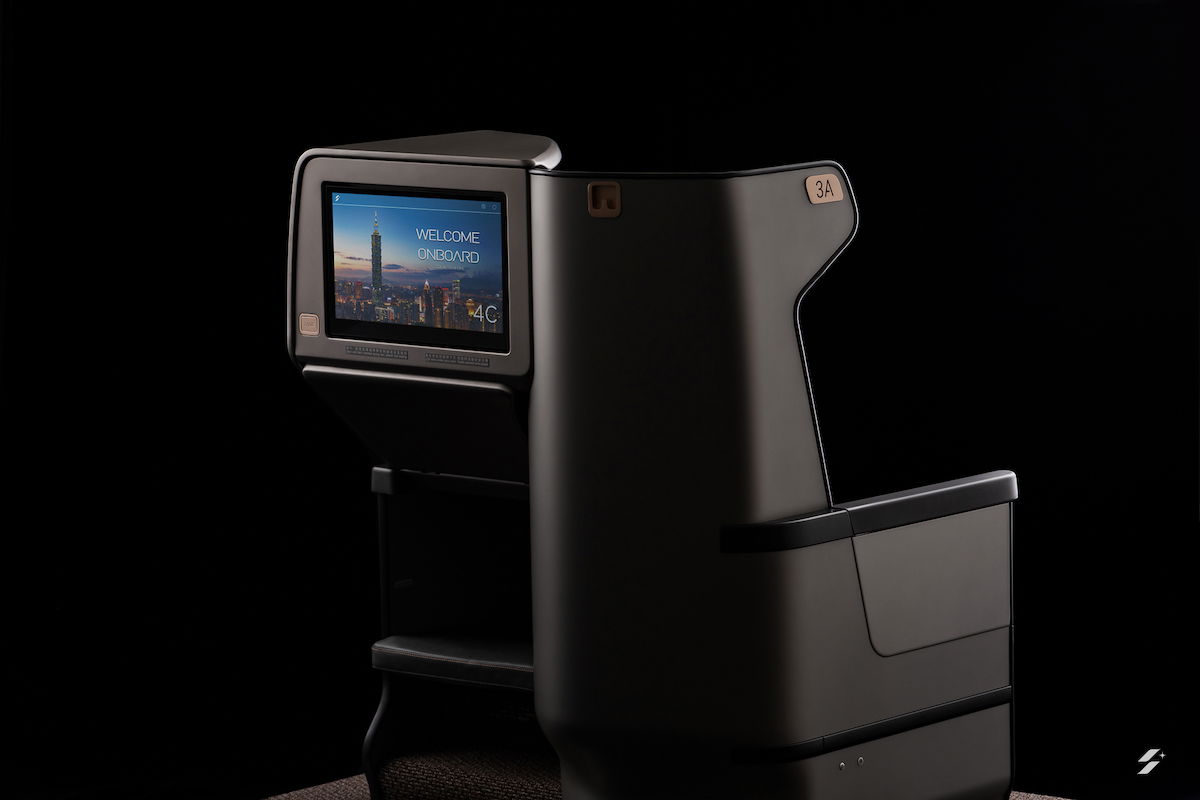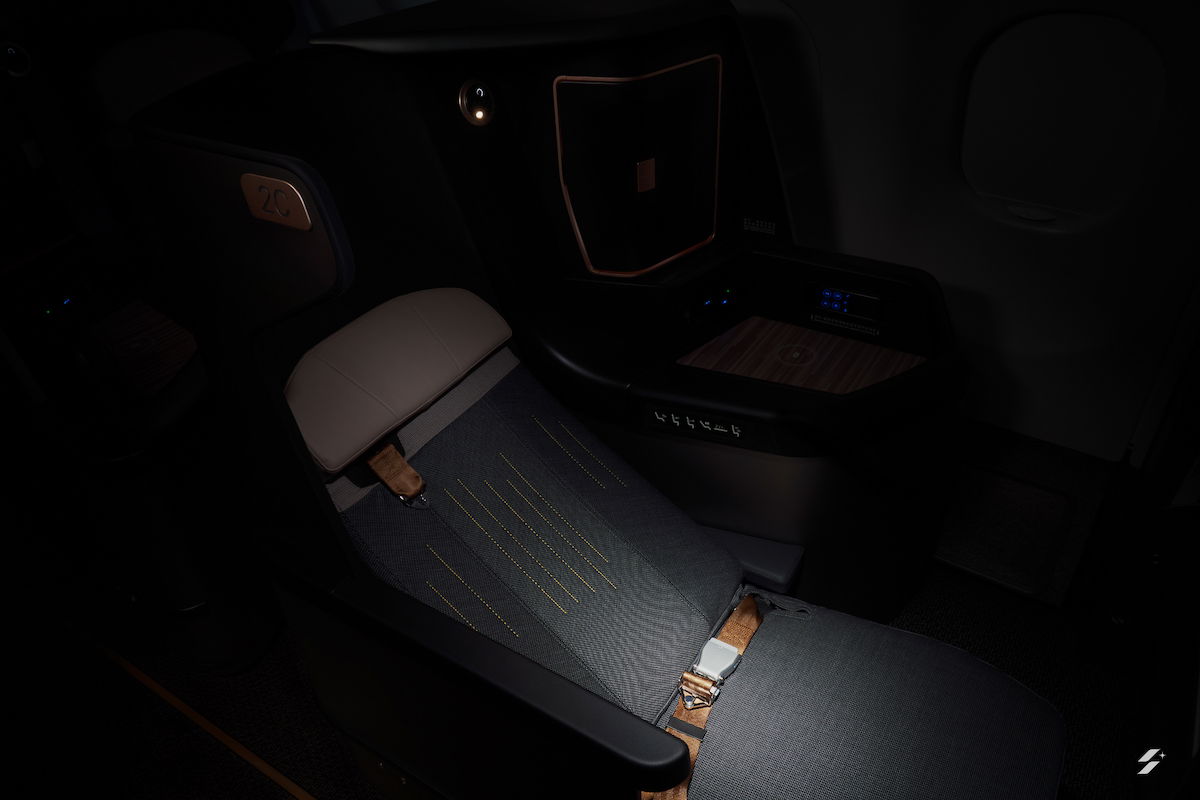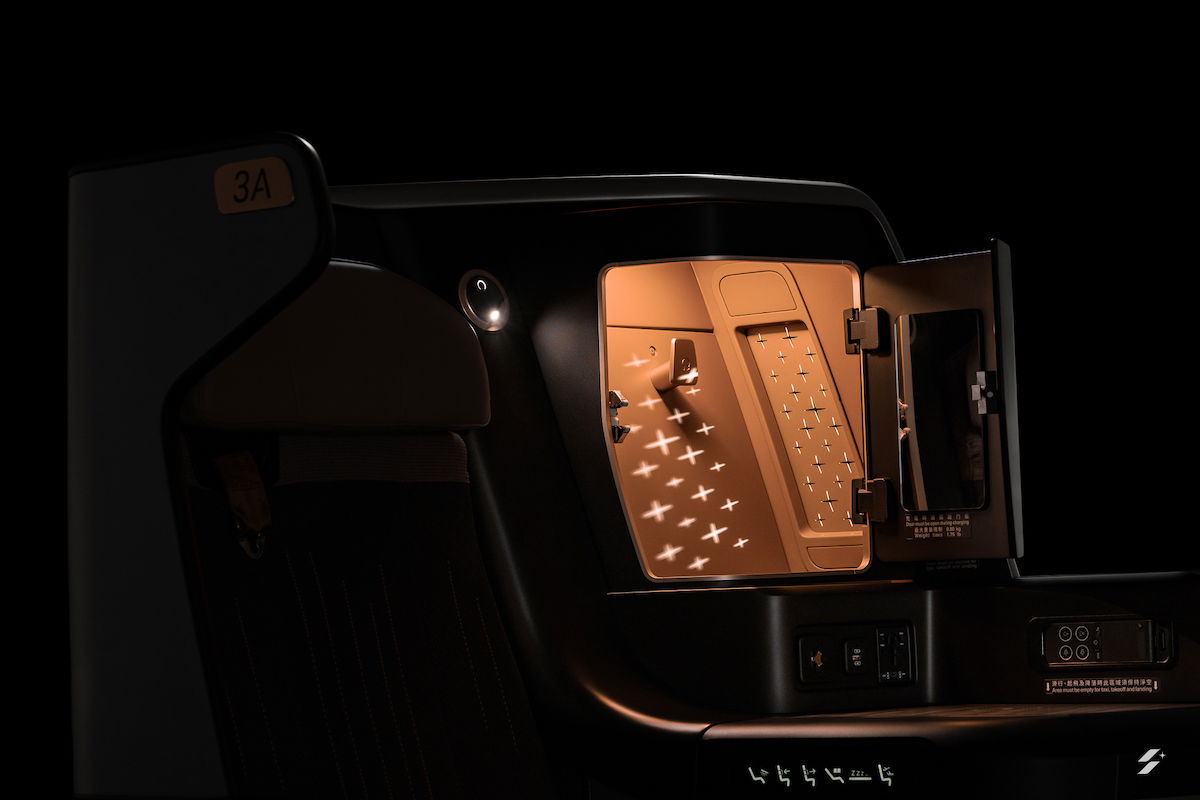 The economy cabin features RECARO slimline seats, with 31-32″ of pitch. The seats have six-way adjustable headrests, tablet holders, and cup holders. Every seat also features a 13.3″ 4K screen. There's also bluetooth audio connectivity, so that passengers can use their own headphones.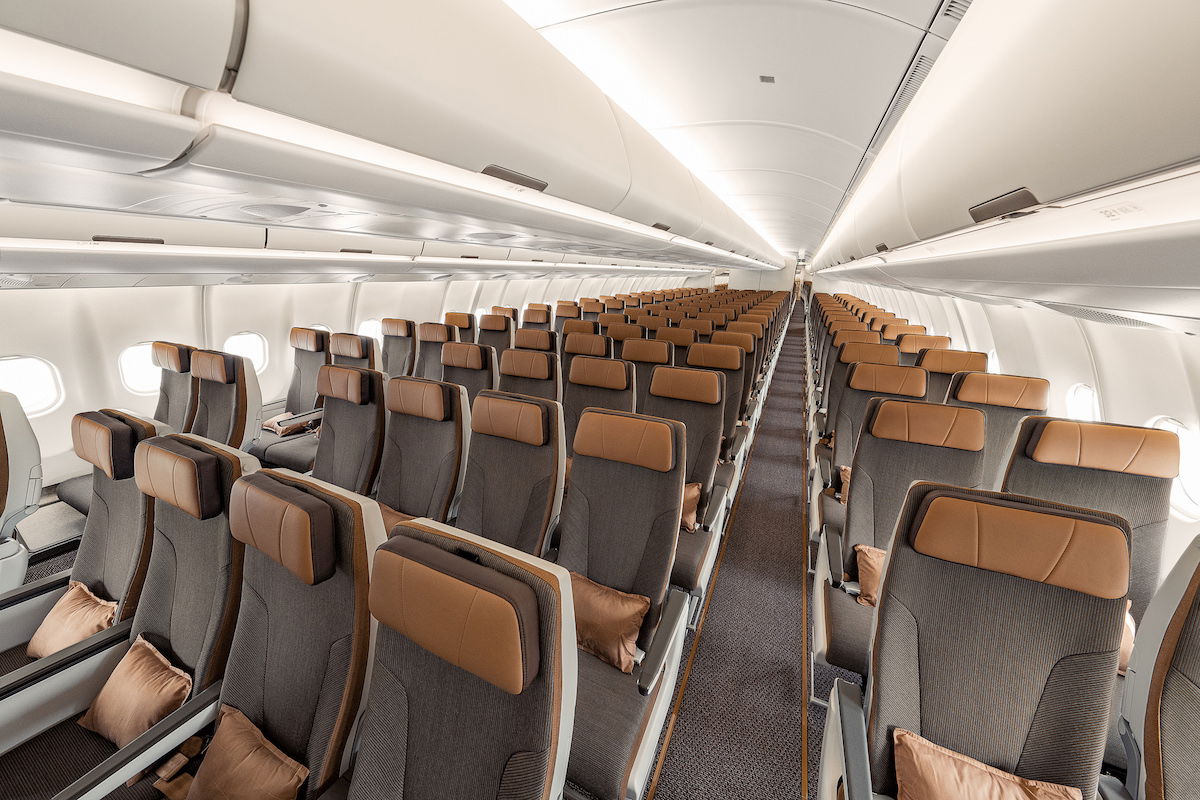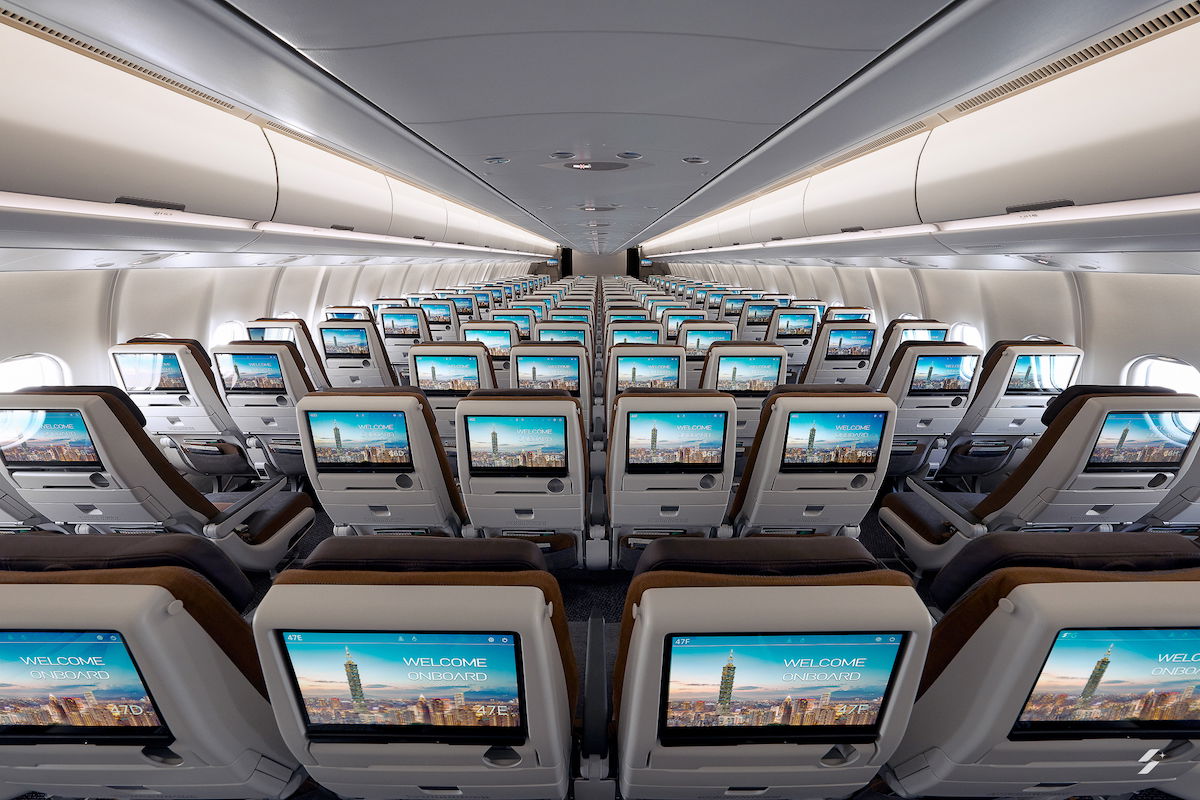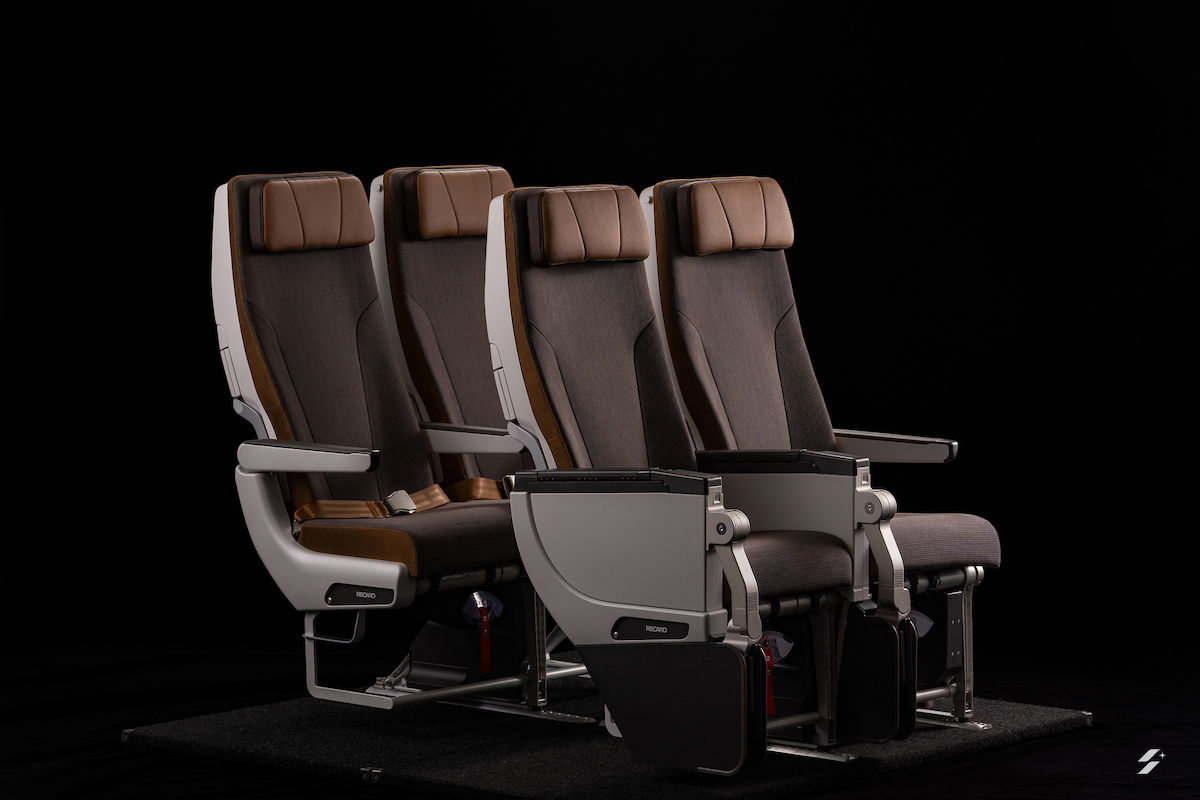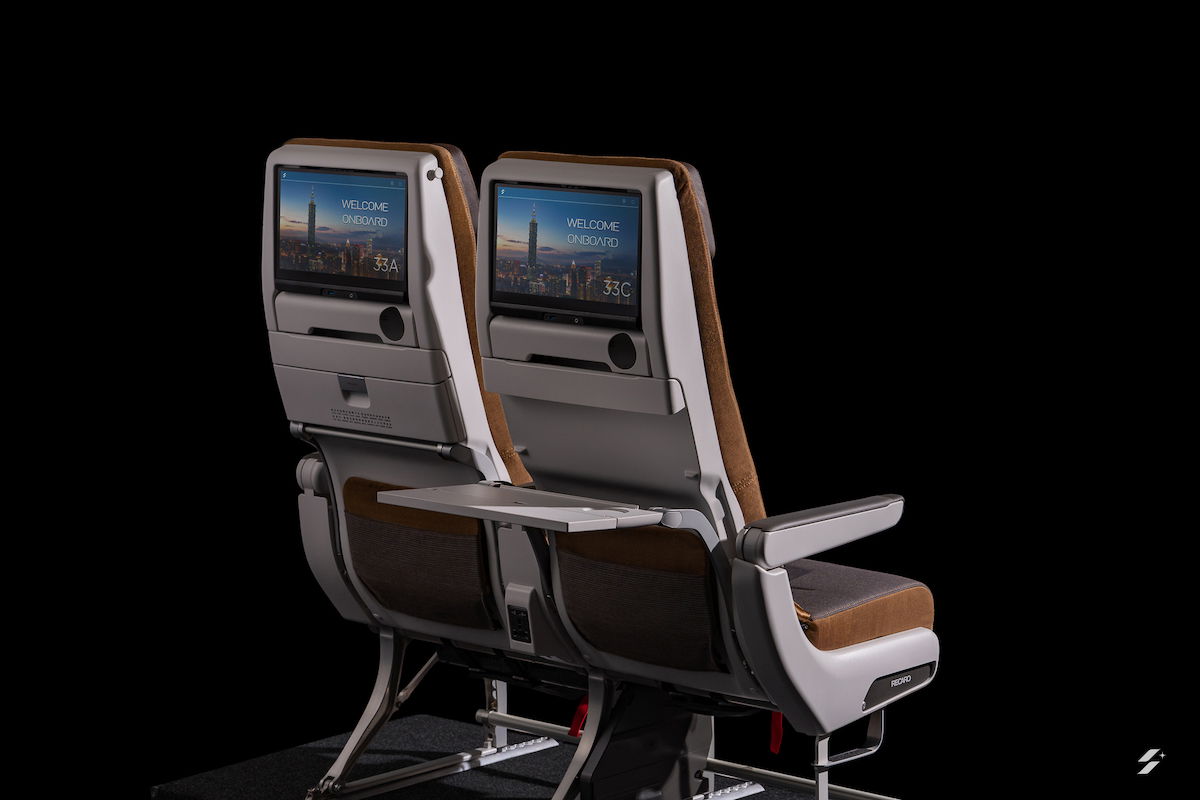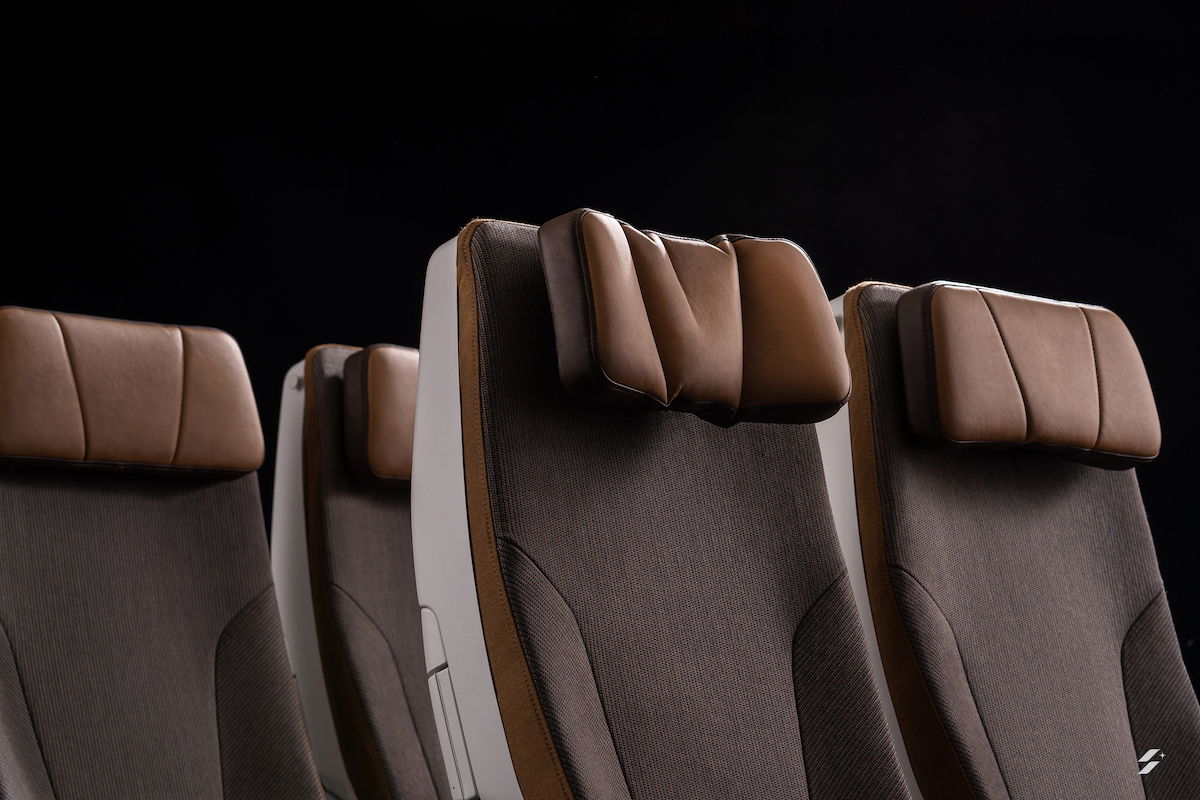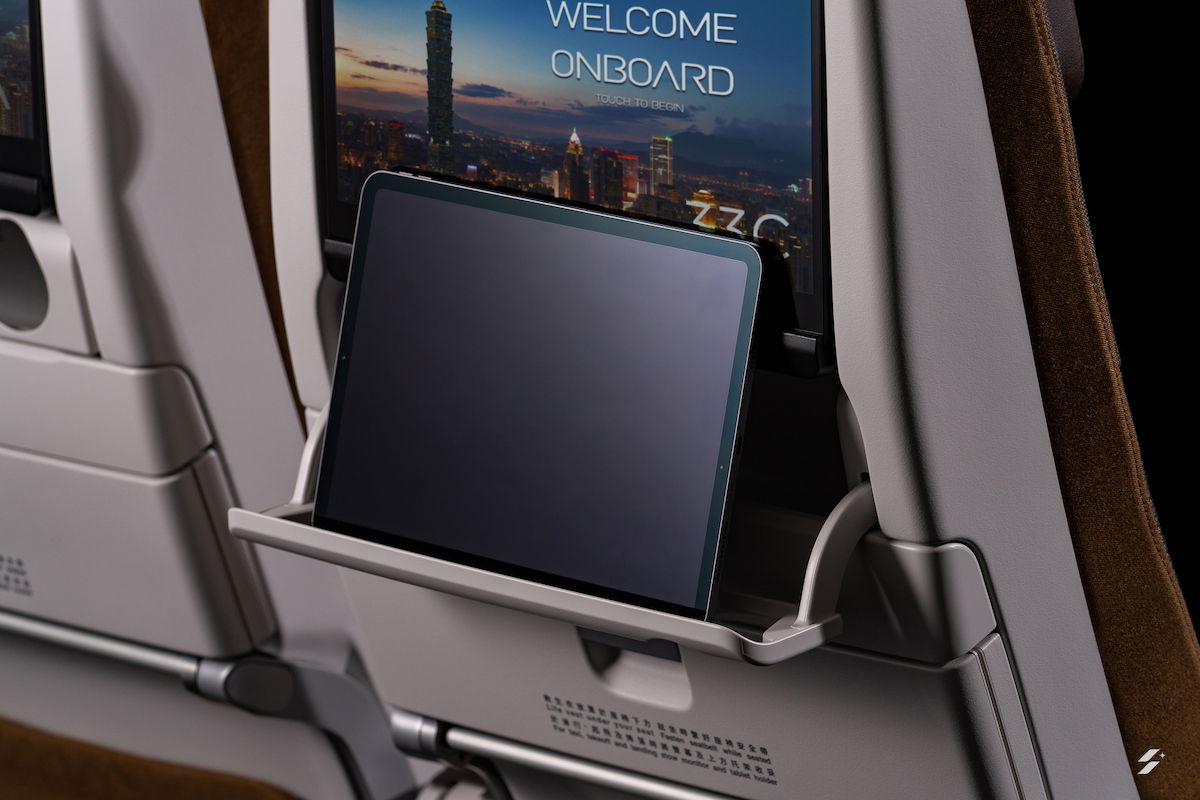 Starlux also has Wi-Fi throughout the cabin on A330-900neos.
A few thoughts about Starlux's A330-900neo cabins:
While I think the finishes are nice, the business class cabin isn't overly impressive; I'm surprised Starlux didn't go for a more over-the-top business class
I suppose the plan is for the A330 to primarily be used for intra-Asia flights, so it's a solid product for those missions, but at the same time I wouldn't even say it's industry leading within Asia
I'm kind of surprised there's not a premium economy cabin, and it makes me wonder if Starlux will offer premium economy on long haul A350s; if so, it would be nice to get premium economy throughout the journey if connecting
I suspect the A350s will get better seats in business class, though only time will tell
Regardless, Starlux's business class soft product is exceptional, so this should be a great experience
Bottom line
Starlux Airlines has just put its first Airbus A330-900neo into service, which is the first wide body aircraft for the airline. It's so exciting to see Starlux expanding, as the airline has great attention to detail, and is going for a luxury model rather than a low cost model.
I'm curious to see what Starlux's A350 premium products look like, including business class and first class, and whether there's a premium economy product. Now if only Taiwan would reopen to visitors…
What do you make of Starlux Airlines' A330-900neo?