Hello from Osaka! After crossing the Pacific in Starlux Airlines' A350-900 business class, I connected from Taipei to Osaka on Starlux Airlines' A330-900neo. I booked this two hour flight in business class for just 15,000 Alaska Mileage Plan miles, which was an amazing deal.
While my long haul flight was very good in absolute terms, it didn't quite live up to my (high) expectations, given how Starlux markets itself. Well, by comparison, I was very pleasantly surprised by the intra-Asia flight. This flight had comfortable seats, delicious food, and perfect service.
I wanted to share my initial impressions in this post, and then in the near future I'll publish my full review of the flight.
Starlux's A330 business class seats are comfortable
Starlux Airlines' A330-900neos have 28 staggered business class seats, in a 1-2-1 configuration. The airline is the launch customer for Safran's Skylounge Core product, so it's pretty cool how Starlux is the launch customer for two kinds of business class seats on both of its long haul aircraft.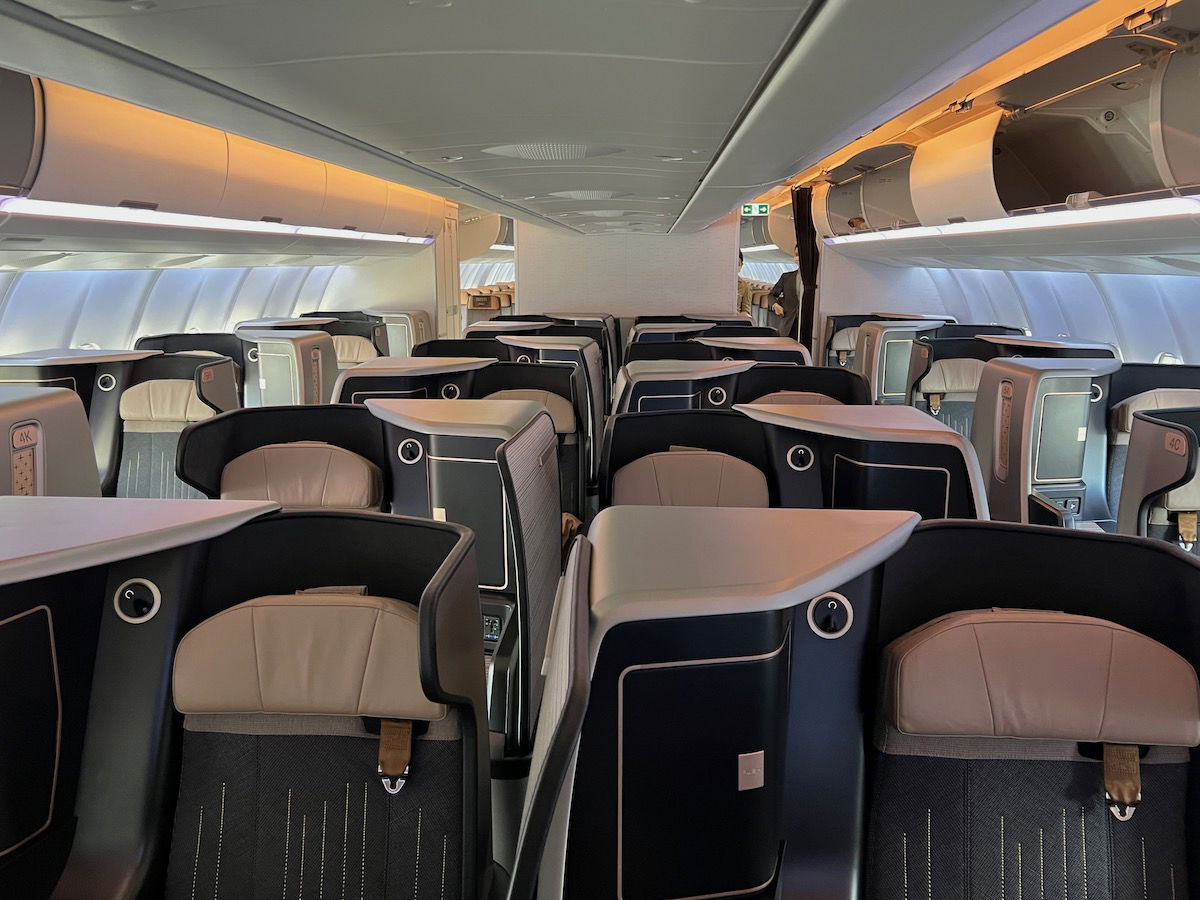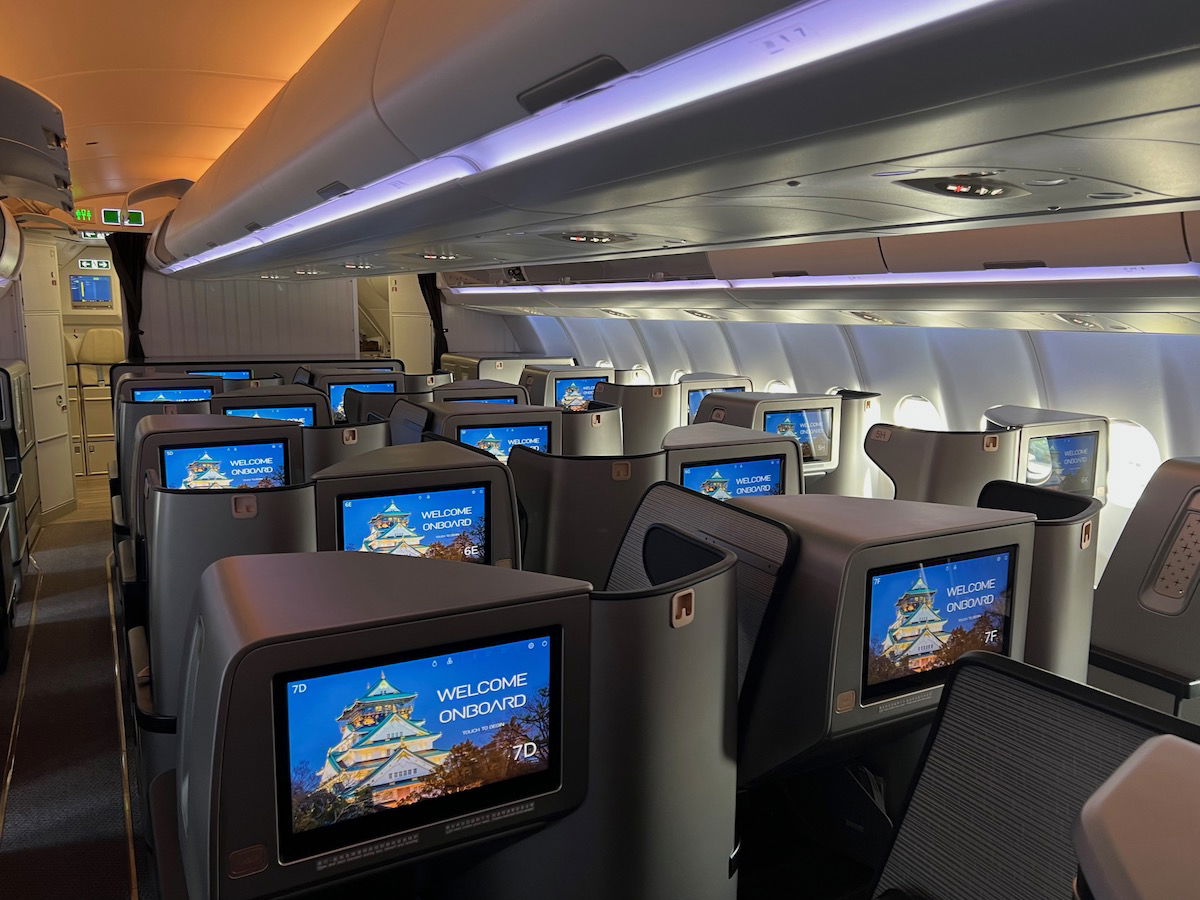 This is a comfortable staggered product with a lot of thoughtful design touches, including nice finishes and excellent tech. Much like on the A350s, seats have wireless charging, bluetooth audio, and much more.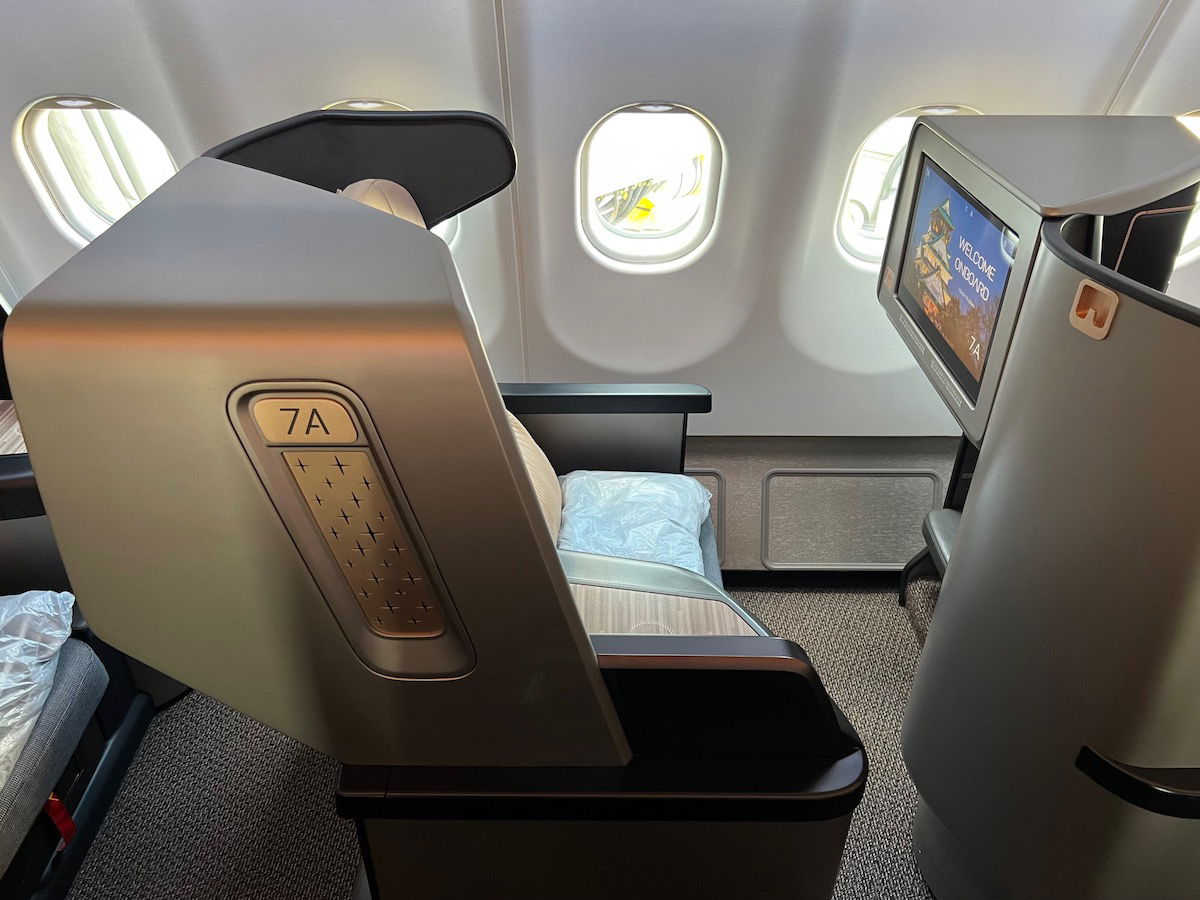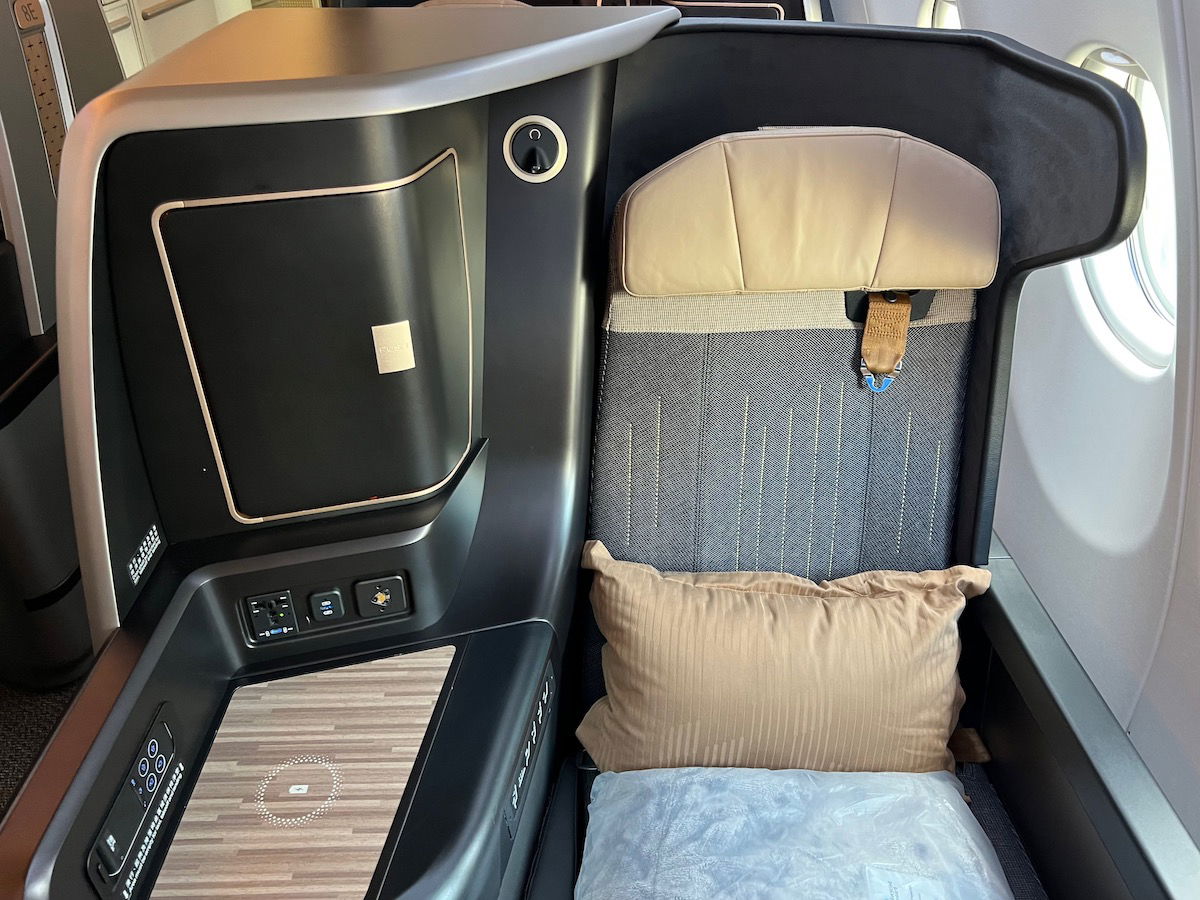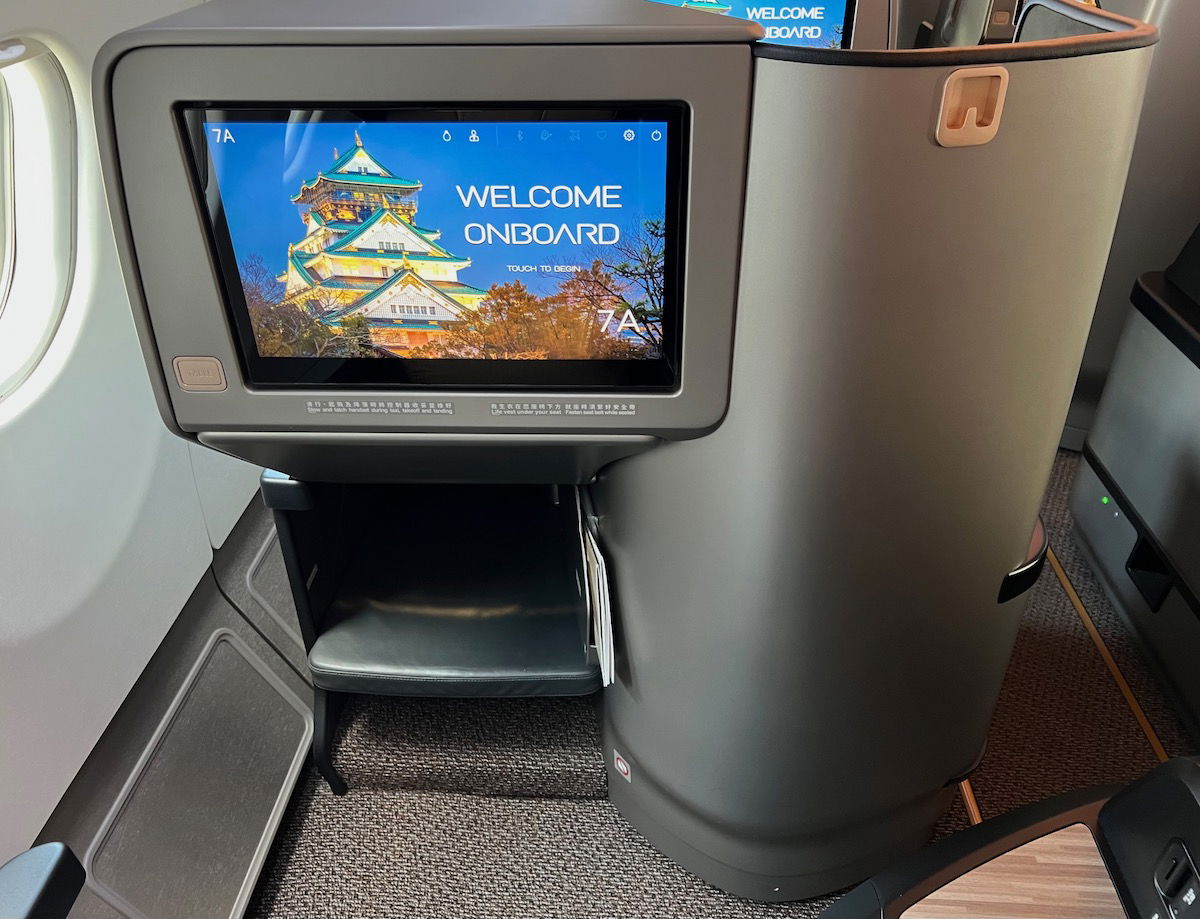 The tech is cutting edge, though I would otherwise say this is roughly on par with some of the other top staggered products out there. Starlux also offers free Wi-Fi in business class on these planes, which is a very nice touch.
One thing to keep in mind is that Starlux uses these planes exclusively for intra-Asia flights, with sector lengths that are at most four hours. Maybe Starlux will use these for longer flights at some point, but that hasn't happened yet. For planes seemingly intended primarily for short haul routes, I'd say this is tough to beat.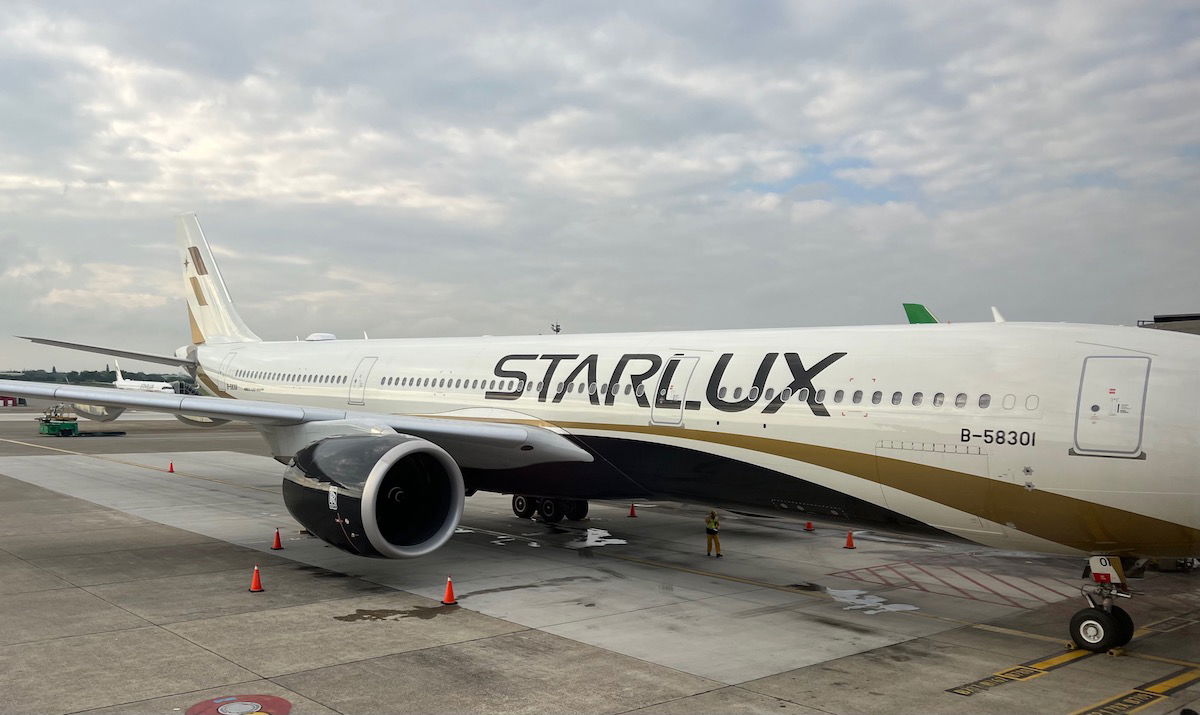 Starlux's business class catering was very good ex-Taipei
On the transpacific flight, the catering left a bit to be desired. Fortunately for a flight departing from Starlux's hub, the food was much better.
After takeoff, I decided to have one of Starlux's signature cocktails, which was the Red Sea Caesar (essentially the carrier's take on a bloody mary). The drink had one huge ice cube in it, which I don't think I've ever seen before on any airline. It's rare to find cocktails on airlines that are comparable to what you'd be offered on the ground, so that's awesome.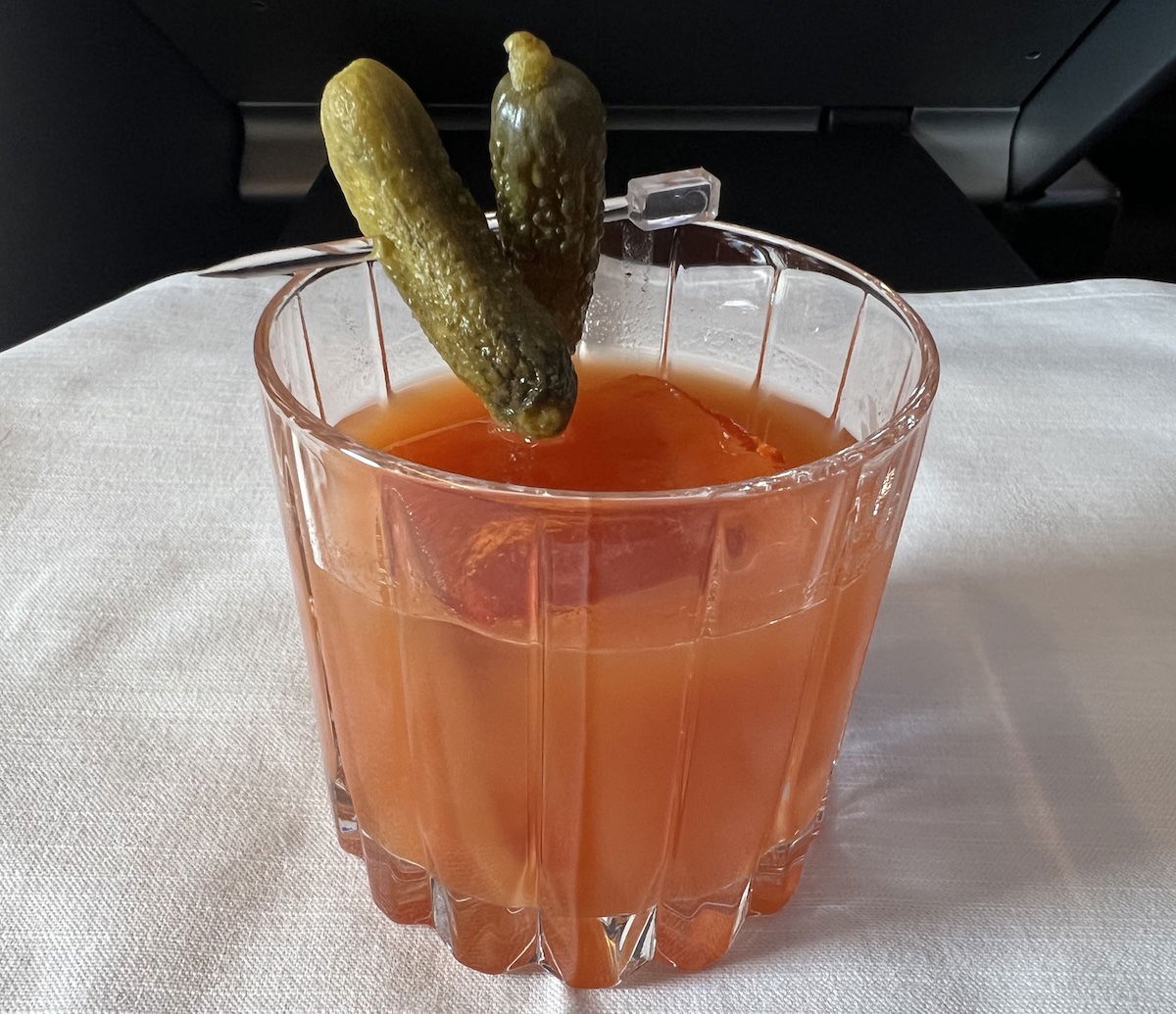 The lunch menu then had the choice of either international cuisine or a menu produced in collaboration with Taipei TORIKI, the Taiwan outpost of Japanese yakitori restaurant TORIKI. This was an excellent meal, in terms of the quality, taste, and presentation.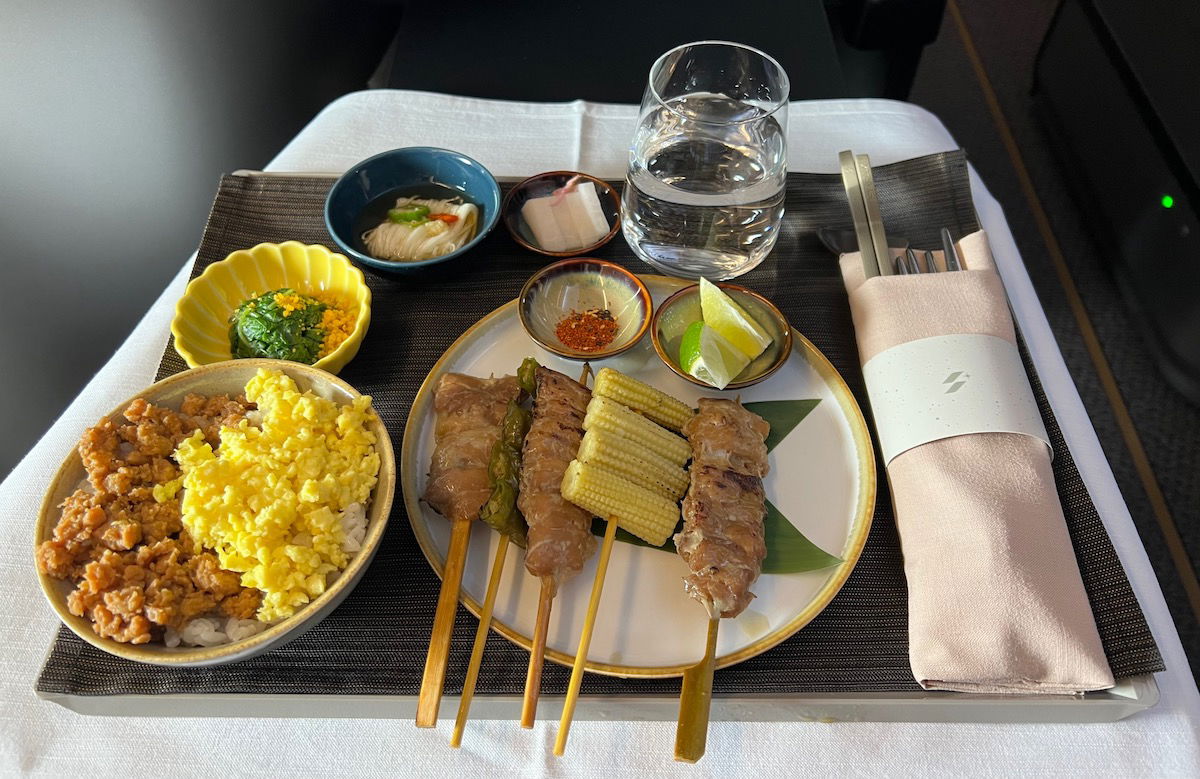 Then dessert consisted of a rice mochi ball with adzuki bean sauce and panna cotta, a fruit plate, and a tasty cake.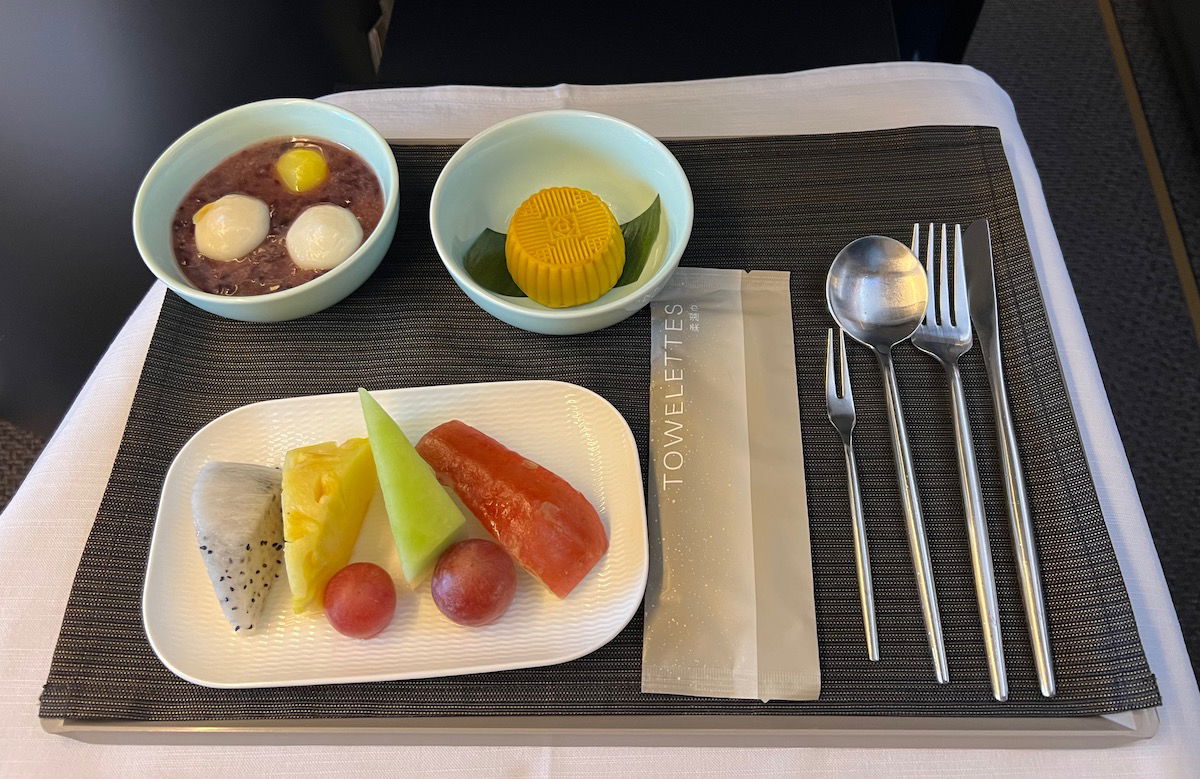 Last but most definitely not least, I couldn't help but finish off the meal with a boba tea latte. The airline serves these on select routes from Taipei. Back in the day I used to be a huge bubble tea fan (I try to stay away from it nowadays, since it's so sugary), so I couldn't help but order one. How cool that Starlux serves these — it definitely ranks among my favorite non-alcoholic drinks on any airline.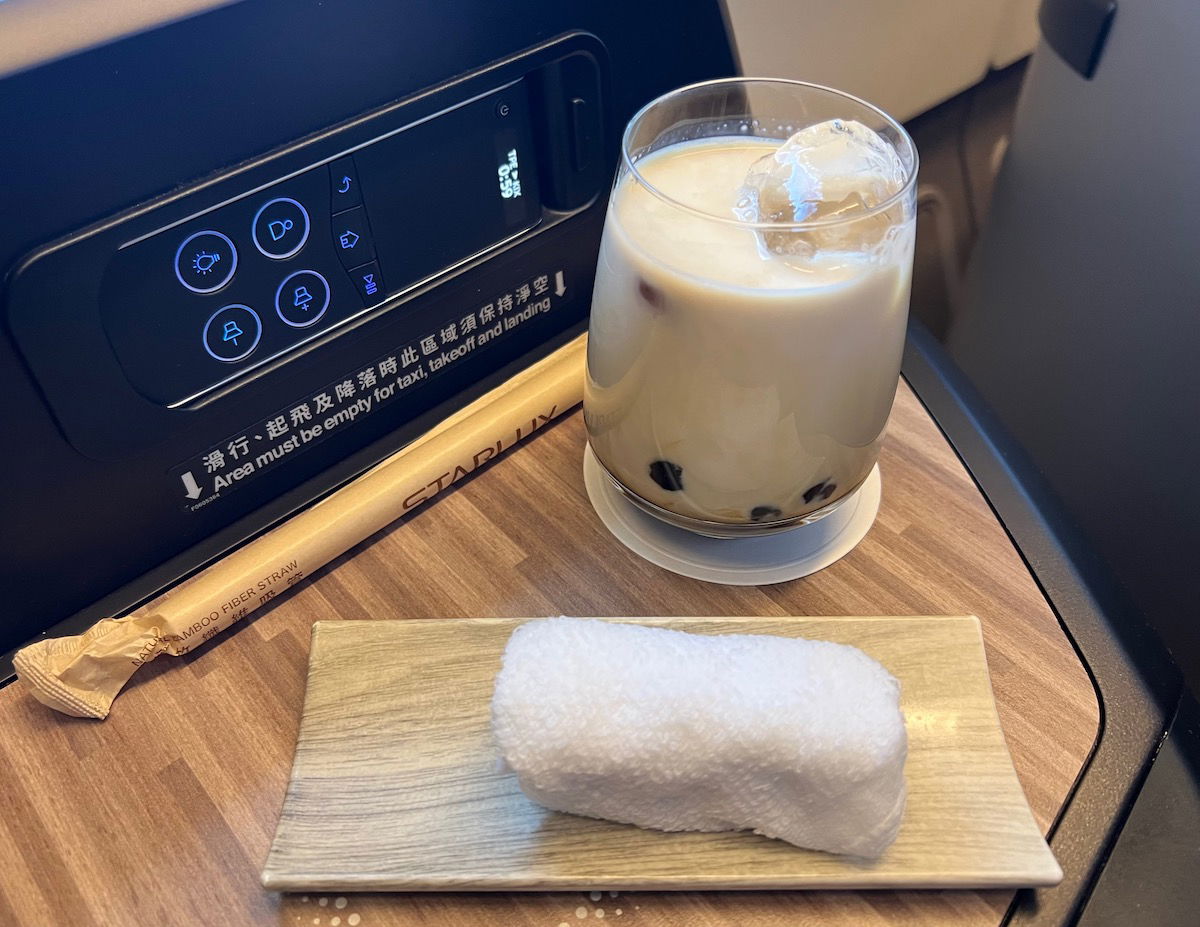 Starlux business class service was perfect
While the service on my transpacific flight wasn't terribly polished, service on this flight couldn't have been better, and was in line with what I remembered from my Starlux A321neo business class flight in 2019. The crew was personable, friendly, attentive, and had amazing attention to detail.
They hustled the entire flight, and the purser even came by after takeoff to welcome business class passengers, and then before landing to thank passengers for flying with the airline, and to solicit feedback. I wish I had this crew on my transpacific flight, because I would have had a very different impression of the experience.
Bottom line
Starlux's Airbus A330-900neo business class was a real treat on the short two hour flight from Taipei to Osaka. The staggered business class seats are hard to beat for such a short flight, there's free Wi-Fi, the food and drinks are excellent, and the crew on this sector was lovely.
Now, in fairness, I should mention that while this flight was excellent, it's not the only airline to offer great service in this market. This is a very competitive route that also has service from Cathay Pacific, China Airlines, EVA Air, and Japan Airlines, and those are among the best airlines in the world.
The problem with taking flights within Asia is that they forever ruin you when you return to the United States. I mean, think of how this experience compares to taking a two hour flight in the United States.
What do you make of Starlux Airlines' A330 business class?