This holiday season I sure am grateful to be at home, and to not be traveling. Admittedly there's some horrible weather out there, though the current operational performance at airlines is jaw-droppingly bad.
Airlines cancel & delay up to 90% of flights
All major airlines in the United States are having some operational issues at the moment, given the weather system that we're seeing. There have been issues for several days now, though I thought it would be interesting to take a look at some data from Christmas day.
Historically December 25 has been a pretty quiet and smooth day for traveling, since most people try to avoid traveling on Christmas itself. This year it's a different story. Just how bad did airlines do? According to data from FlightAware:
Alaska had issues with 64% of flights — 21% were canceled, 43% were delayed
Allegiant had issues with 47% of flights — 9% were canceled, 38% were delayed
American had issues with 26% of flights — 0% were canceled, 26% were delayed
Delta had issues with 46% of flights — 21% were canceled, 25% were delayed
Frontier had issues with 48% of flights — 8% were canceled, 40% were delayed
JetBlue had issues with 70% of flights — 11% were canceled, 59% were delayed
Southwest had issues with 90% of flights — 42% were canceled, 48% were delayed
Spirit had issues with 73% of flights — 25% were canceled, 48% were delayed
United had issues with 52% of flights — 9% were canceled, 43% were delayed
While no airlines did great, there's still a huge amount of variation here. Southwest had a horrible day, with 90% of flights impacted. Alaska, JetBlue, and Spirit also did quite bad. American, meanwhile, was an outlier in being fairly operationally reliable (it's not often you hear that!).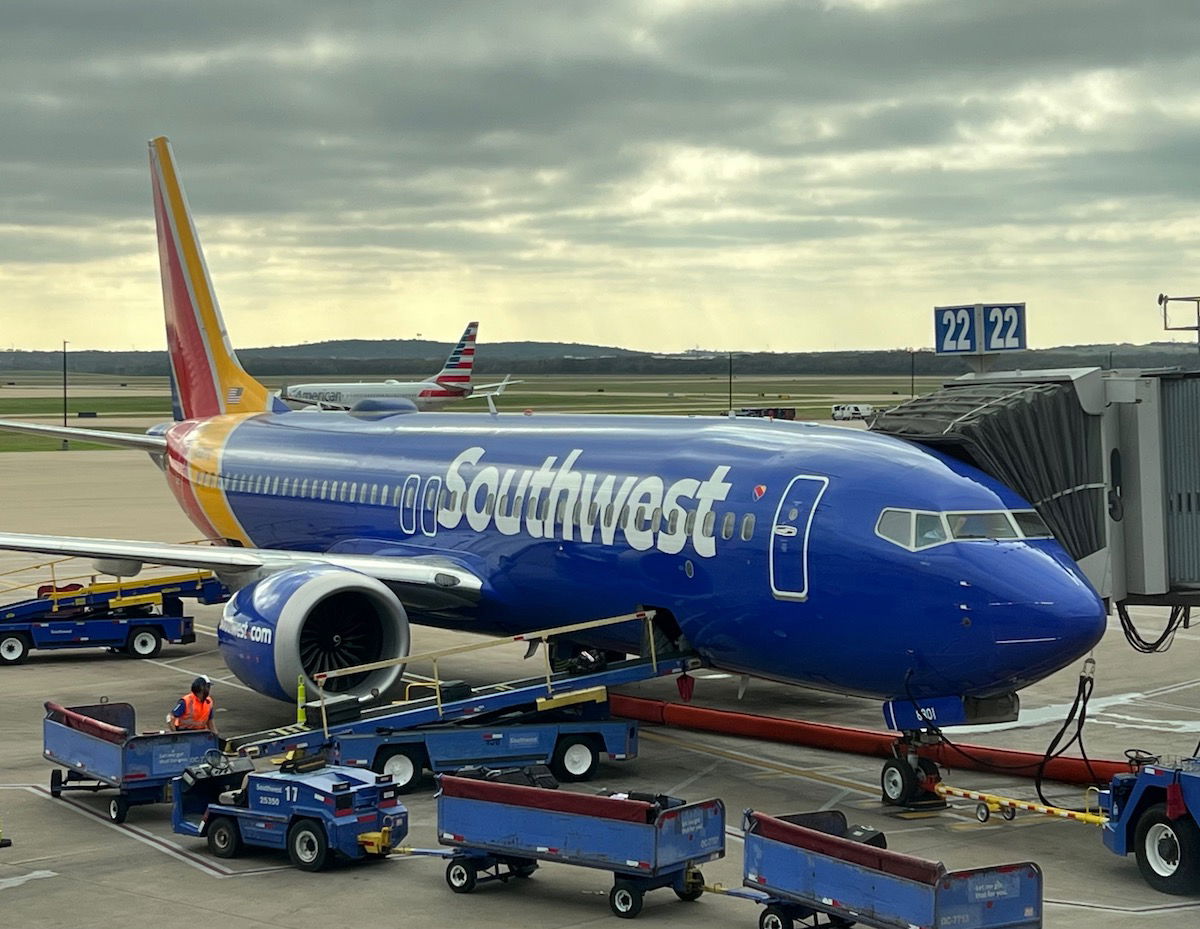 Why are airlines operating so unreliably?
Obviously there's bad weather in many parts of the country right now, but on the surface that doesn't explain why airlines are having problems to the extent that we're seeing. Canceling and delaying 90% of flights? That can't directly be attributed to weather.
The pandemic shut down global travel for some amount of time. Then in early 2021, we saw a huge boost in demand for travel (at least domestically within the United States), and that trend has continued ever since. For well over 18 months now, we've seen airlines struggling with getting sufficient staffing.
However, both airlines and the government have been working to put plans in place to ensure that this would be a smooth holiday travel season. Where did things go wrong? We expect some number of cancelations with the current weather situation, but why have things gotten so bad?
Well, this appears to be the perfect storm for airlines, both literally and figuratively. Airlines seem to have been fully prepared for a standard holiday travel season, though weren't prepared for a complicated holiday travel season.
Airline operations are incredibly complex, and when there's an issue in one part of the system, there's a huge domino effect throughout a carrier's entire network. Worst of all, there's no easy way to simply "reset" things, given that planes and crews in one city will often be needed in another city to operate a flight.
The perfect example of how this goes beyond weather is Southwest Airlines' meltdown in Denver. Several days ago the airline declared a state of emergency, threatening to fire ramp workers for a variety of reasons. The airline was so short staffed among ramp workers that some flights had to turn around once already in the air, due to lack of staff in Denver. At least in some situations, it sure seems like airlines had quite a few people call in sick, without enough replacements to perform essential tasks.
While we can hope that airline operational performance improves somewhat, expect that it will be several days before things return to normal. Even once flights do operate normally, it still doesn't mean everyone will be able to get to their destination. Flights are packed, so the people who were on canceled flights are struggling to get rebooked due to lack of available seats.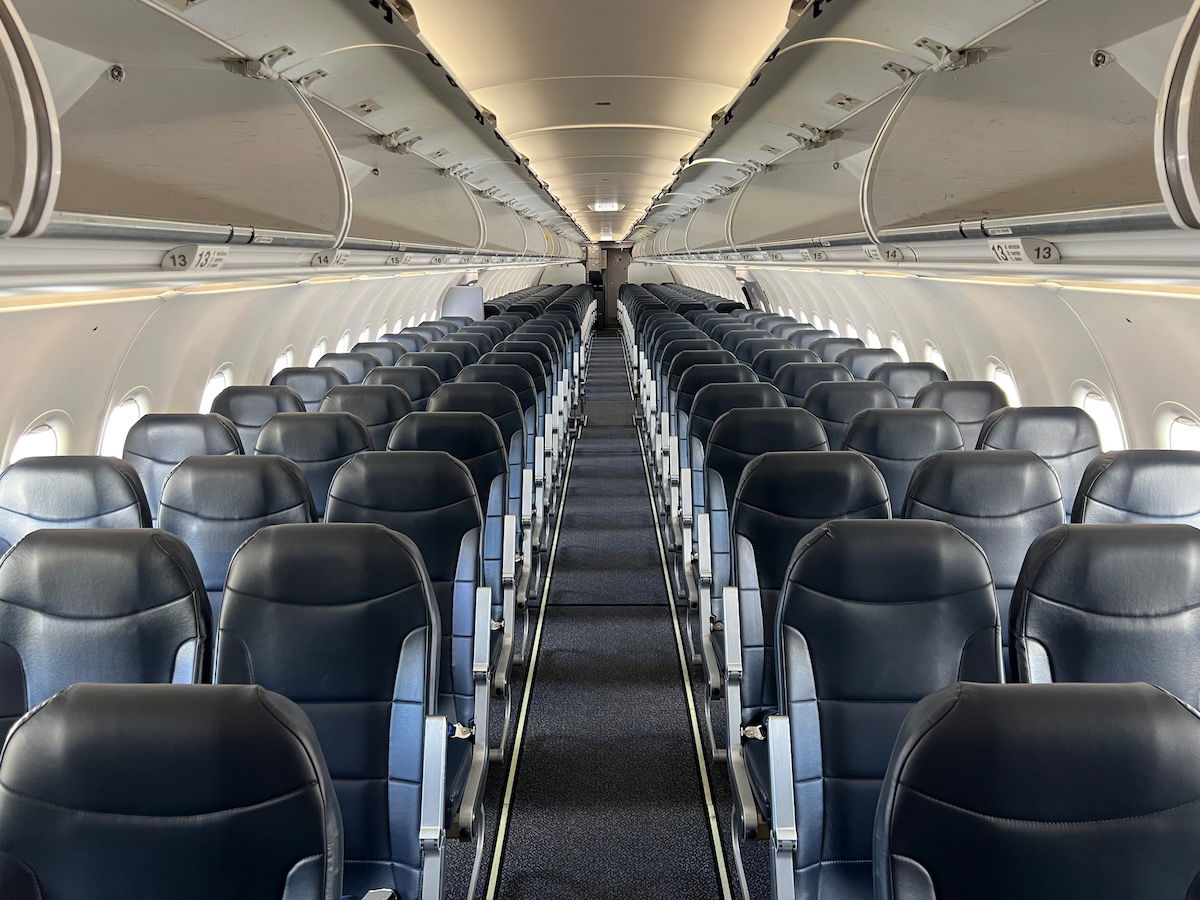 Bottom line
Operationally, airlines in the United States had the worst Christmas in years, and there are no signs of things improving significantly. The horrible weather we've seen around the country precipitated this, though airlines also share some of the blame.
Airlines largely don't have sufficient staffing to deal with operational issues during periods of peak demand. While airlines have promised that they're back to being able to operate reliably, the current performance suggests otherwise.
In fairness, some airlines (like American) are doing quite well, while others (like Southwest) aren't.
If you're traveling this holiday season, what has your experience been like?