Throughout the pandemic, airlines have not only been struggling with operating reliably, but they also haven't done a great job with delivering on how they should in the event of irregular operations or flight cancelations. Along those lines, the Department of Transportation (DOT) has just rolled out a nifty new tool, which should help with holding airlines accountable when things go wrong.
DOT helps clarify airline passenger rights
The DOT has launched a new airline customer service dashboard, which clearly lays out what passengers should expect from airlines in the event of flight cancelations or delays. For example, when things go wrong, the webpage clarifies under what circumstances passengers are owed hotel rooms, meal vouchers, rebooking on another airline, etc.
Here's the DOT dashboard for controllable cancelations: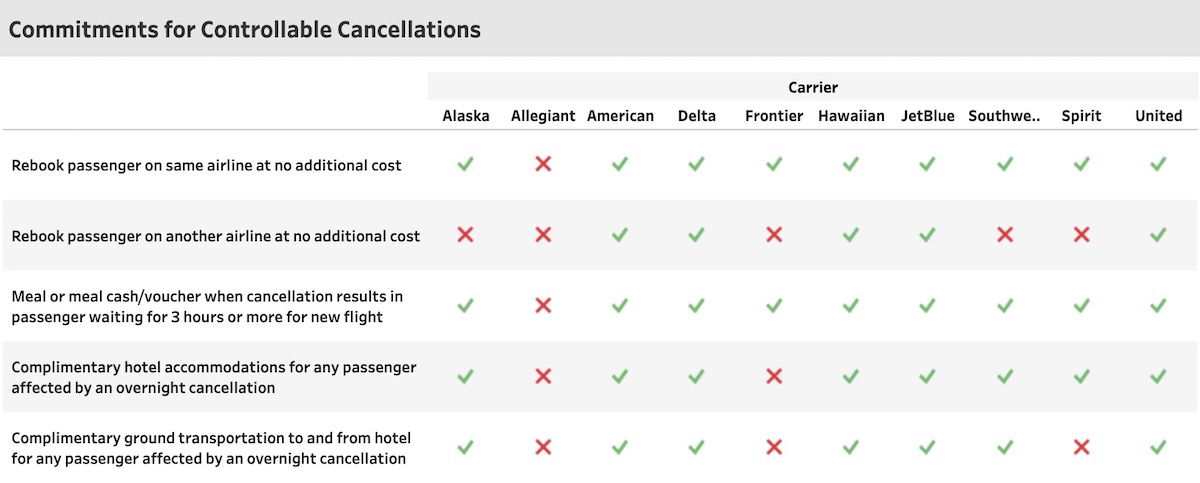 Meanwhile here's the DOT dashboard for controllable delays: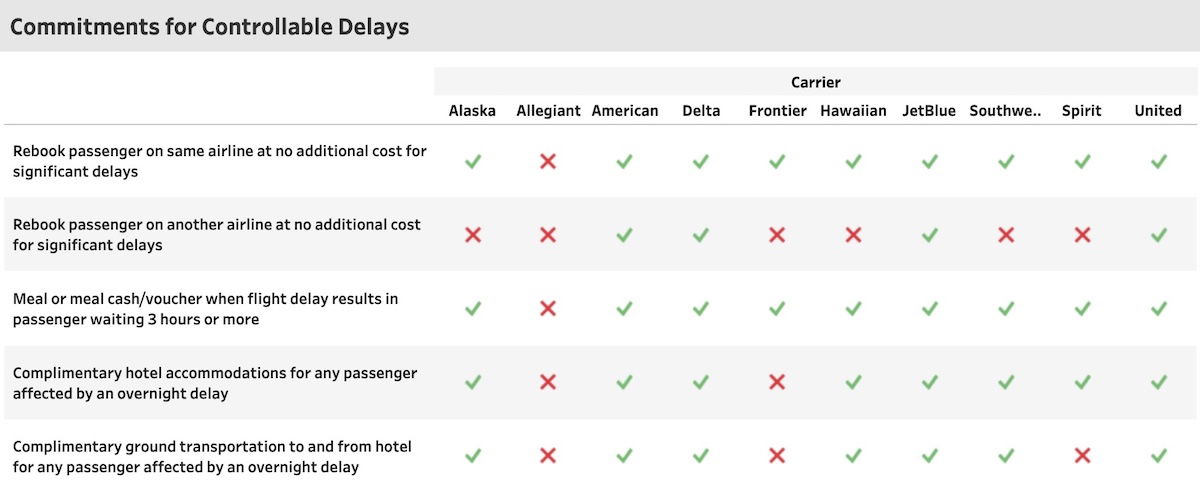 Here's how US Transportation Secretary Pete Buttigieg describes this new tool:
"Passengers deserve transparency and clarity on what to expect from an airline when there is a cancelation or disruption. This dashboard collects that information in one place so travelers can easily understand their rights, compare airline practices, and make informed decisions. The Department will continue to support passengers and to hold airlines responsible for adhering to their customer obligations."
It's important to clarify that these accommodations are exclusively for situations where a cancelation or delay is within a carrier's control, and it doesn't apply to delays due to weather or other factors outside a carrier's control (of course getting an airline to admit the real reason for a delay is half the battle).
If you're worried you'll get confused about the policies, I recommend just flying Allegiant. The carrier gives passengers the middle finger on all fronts. 😉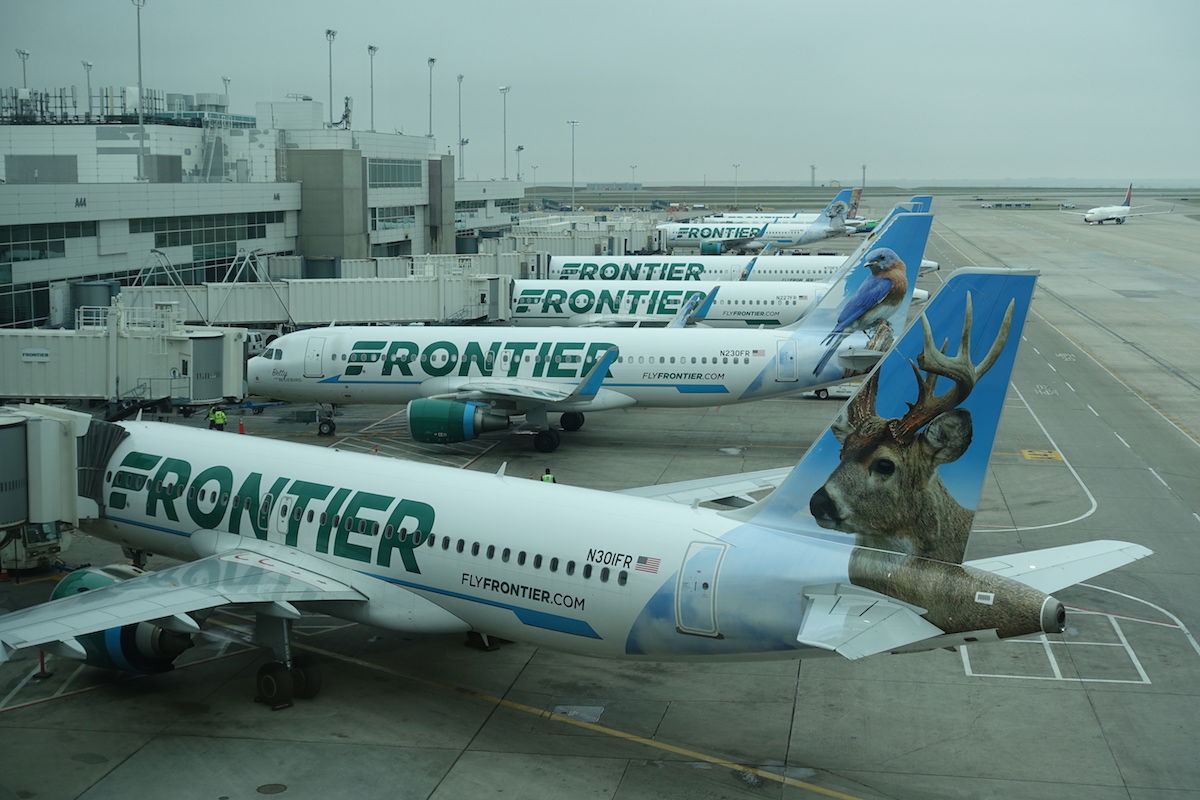 Has anything actually changed here?
The primary benefit here is that the DOT has compiled the policies of all airlines, to make it easy for consumers to review this information either prior to booking, or when things go wrong. Have any airlines actually changed their policies as a result of this being published?
A couple of weeks ago Secretary Buttigieg wrote a letter to airline CEOs informing them that this dashboard would be published, and he urged airlines to improve their customer service plans before the release. The press release on this new feature claims that all but one (hi, Allegiant!) of the 10 largest US airlines made significant changes to their plans to improve service.
For example, no airline unconditionally guaranteed meal vouchers or hotels prior to this being published, while now meals are guaranteed by nine of 10 airlines, while hotels are guaranteed by eight of 10 airlines.
It's important to understand that the DOT is providing a simplified overview of the policies of each airline, so you'll want to look at the individual customer service plans of all US airlines to get the full details:
None of these policies are quite as simple as the chart makes it out to be. For example, four airlines promise to rebook passengers on other airlines at no cost in the event of a delay, but there are always going to be major restrictions associated with that (a minimum delay length).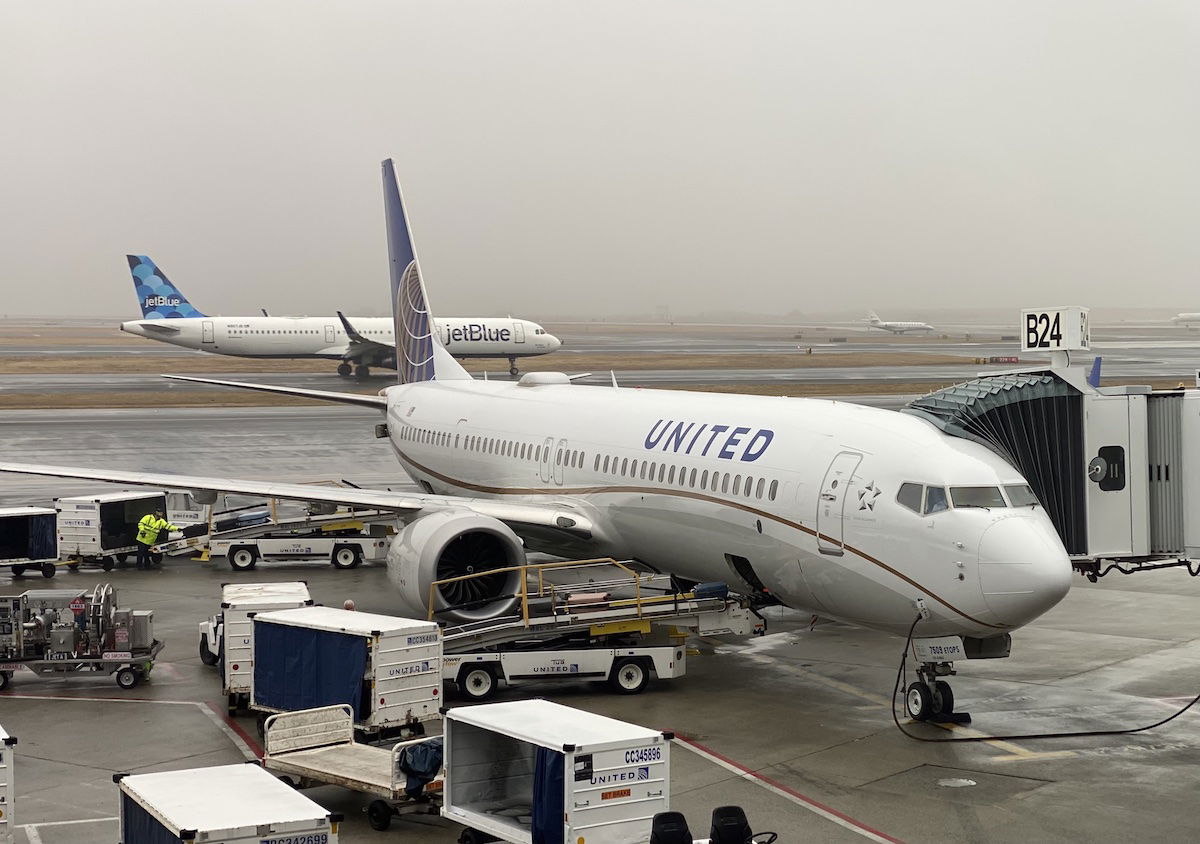 Bottom line
The DOT's new airline customer service dashboard is a useful resource to reference. While it's light on details, it gives you a good general overview of what you can potentially expect if things go wrong while flying. The key is that this only applies to "controllable" delays and cancelations, and you'll want to consult each carrier's customer commitment to see the terms associated with each of these benefits.
So while we're not seeing much in the way of new rules here, I think it's useful to be able to point airline agents to this page in situations where they claim they never rebook people on other airlines, never provide meal vouchers, etc.
What do you make of the new DOT airline customer service dashboard?