It seems like flight diversions due to unruly passengers are most common in the United States. However, a misbehaving passenger on a Malaysia Airlines flight caused a diversion, plus a major security scare at Sydney Airport.
Malaysia Airlines A330 returns to Sydney
This incident happened on Monday, August 14, 2023, and involves Malaysia Airlines flight MH122 from Sydney (SYD) to Kuala Lumpur (KUL). The flight was operated by a 10-year-old Airbus A330-300 with the registration code 9M-MTK.
The flight was scheduled to depart at 1:05PM local time, and ended up taking off from Sydney Airport at 1:40PM. The flight climbed all the way up to 36,000 feet. However, about 70 minutes after takeoff, the decision was made to return to Sydney. The plane landed there at 3:47PM, just over two hours after it had taken off.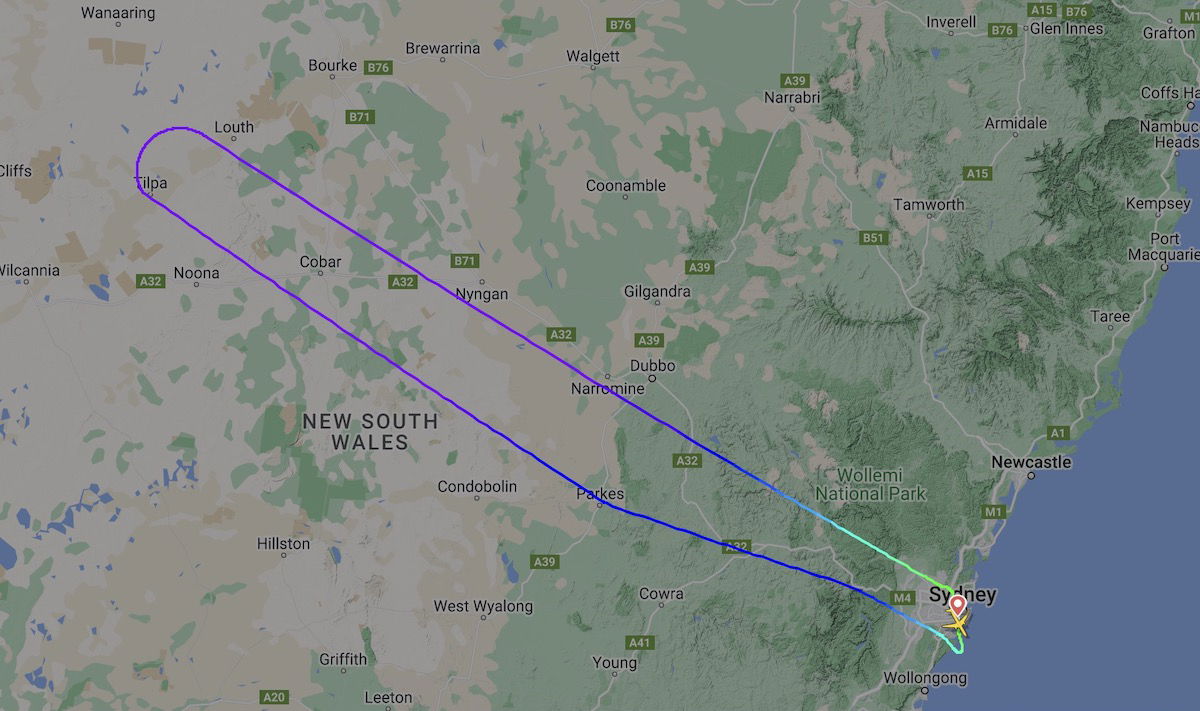 This incident caused a major security scare, which the Australian Federal Police described as "emergency incident." So far, this has caused 32 domestic flights to be canceled, with delays of up to 90 minutes on other flights.
What caused this Sydney Airport security incident?
What would send Sydney Airport into such a frenzy? Based on what we know so far, it would appear that the guy at the center of this was a man who started yelling "my name is Mohammed, slave of Allah." He just kept repeating that, and then also asked other passengers "are you a slave of Allah?" He insisted that they "say it," and wouldn't stop until they did.
While the suggestion is that he took the plane "hostage," I haven't seen any reports suggesting that he was doing that in a literal sense. Rather he was taking the plane hostage in terms of causing the aircraft to be turned around, and inconveniencing everyone onboard.
Oddly it would appear that even when the plane returned to Sydney Airport, police didn't immediately board the plane, but rather the aircraft was taxied to a remote part of the airport, and surrounded by fire trucks for an extended period of time.
The crew reportedly did a great job separating him from other passengers, and keeping him occupied.
Once things calmed down, passengers were forced to deplane, and at that point the man was arrested on the plane. Given that passengers were deplaning in the dark, that suggests that people were onboard for at least a couple of additional hours.
Obviously this guy doesn't represent most Muslims, but rather he's just someone suffering from some sort of other issues (after all, Malaysia is a majority Muslim country, and this is the first such incident I recall seeing).
I can totally understand how this guy becoming consistently uncooperative necessitated a diversion. After all, you can see the flight attendant trying to deescalate the situation. However, I haven't seen any reports that this guy was actually threatening passengers, claiming he had a weapon, etc. Yet from a security perspective, this seemed to almost be treated like a hijacking, or something.
Bottom line
A Malaysia Airlines Airbus A330 caused a major security scare today at Sydney Airport, as a passenger became unruly shortly after takeoff. He repeatedly claimed to be a "slave of Allah," and insisted that others also proclaim they were the same.
By all accounts, the crew did a great job handling this. The jury is still out on how the airport handled this, in terms of the operational disruptions caused this. Dozens of flights were canceled and it sounds like passengers were kept on the plane for hours, rather than police coming on right away. It sounds like this was treated more like a terrorist incident than just a stubborn person with mental issues.
What do you make of this Malaysia Airlines incident at Sydney Airport?