Malaysia Airlines plans to introduce a new long haul business class product in late 2024, and we have the details of what it will be…
Malaysia Airlines' new business class for A330neos
Malaysia Airlines has 20 Airbus A330-900neos on order, which the airline will use to refresh its long haul fleet, and replace existing Airbus A330s. While these planes were first supposed to join the carrier's fleet as of late 2023, that has now been delayed by around a year, until late 2024 (are planes ever delivered on time?!).
Head for Points has an interesting interview with Malaysia Airlines CEO Izham Ismail, and reveals some details of what we can expect on these new planes. Specifically, Malaysia's A330neos are expected to feature a total of 297 seats, including 28 business class seats and 269 economy class seats.
In business class, Malaysia plans to introduce reverse herringbone seats with doors. Specifically, the airline has selected Collins Aerospace Super Diamond seats, so you can expect this product to be identical to British Airways' Club Suites, as well as Etihad's new A350 business class.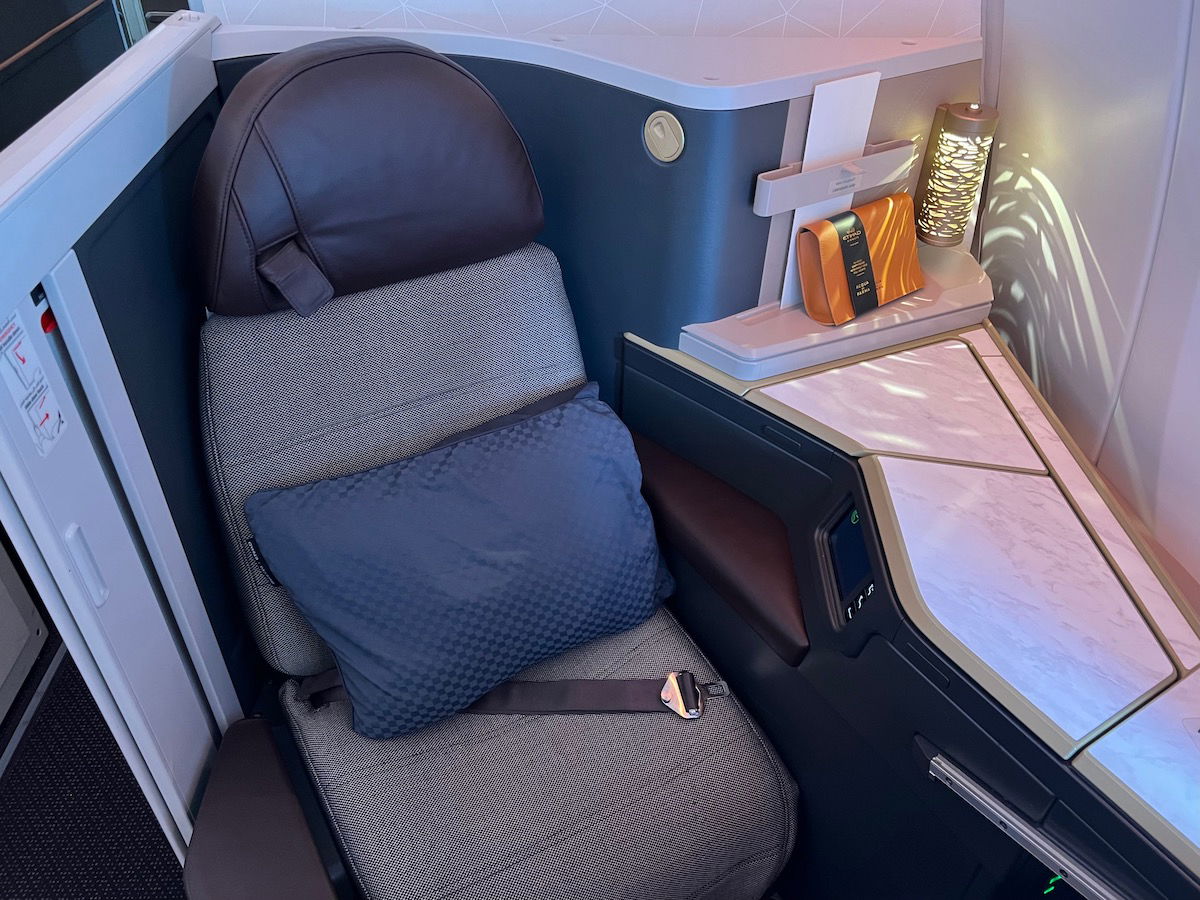 There aren't yet any renderings of Malaysia's new seats, though these are pretty generic, so it's easy enough to figure out what they'll look like. I'd consider this to compare quite favorably to Malaysia's existing A330 business class, consisting of staggered seats.
The catch is that the A330neo's fuselage isn't as wide as that of the 777 or A350, so the reverse herringbone seats may feel pretty tight.
Malaysia Airlines' planned A350 product refresh
Malaysia Airlines has six Airbus A350-900s in its fleet, which the carrier uses for its flagship route to London Heathrow (LHR), and more. Malaysia also plans to refresh its product on these planes, with the same reverse herringbone seats you'll find on A330neos.
Malaysia currently has staggered business class seats on its A350s (similar to what you'll find on the A330s), so this new product should represent a significant upgrade.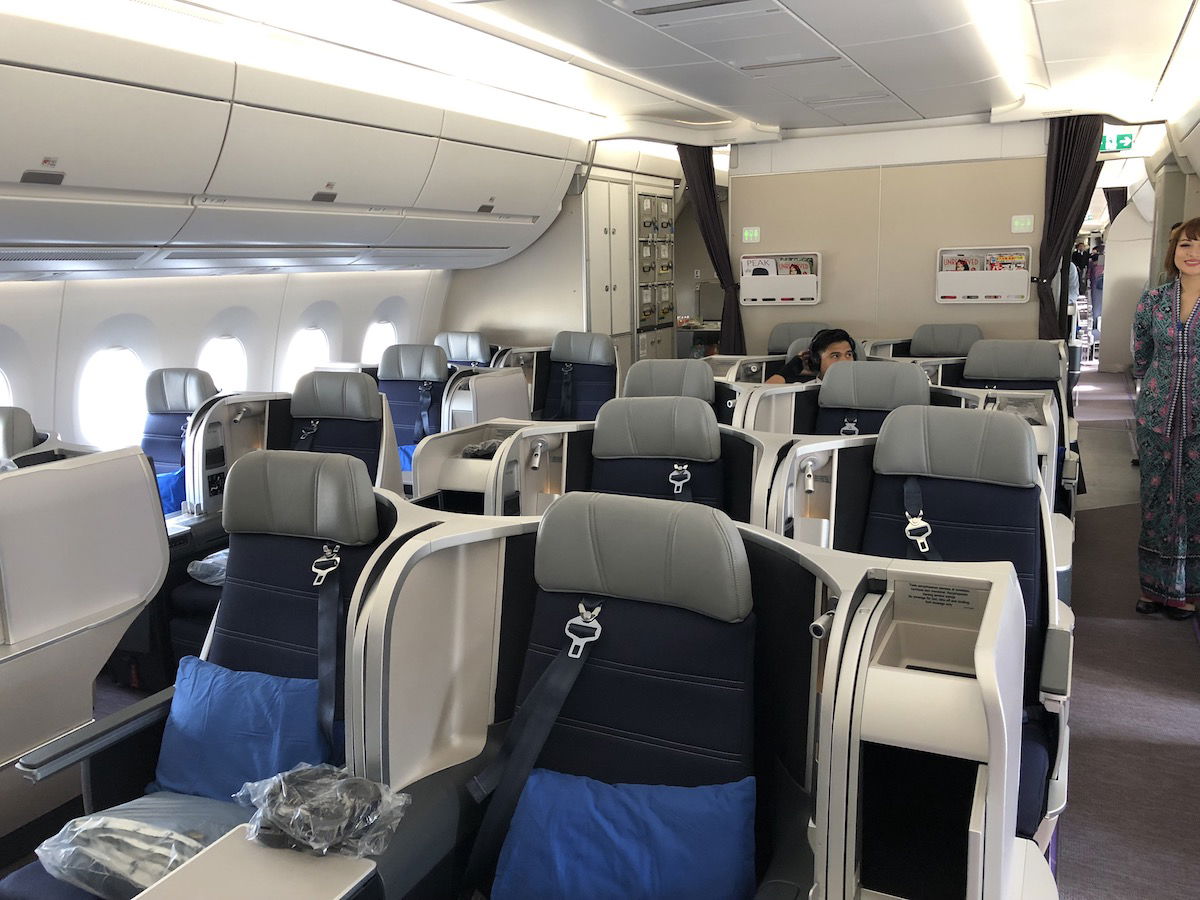 Malaysia's A350s also has a row of premium business class seats at the front of the plane. These used to be marketed as first class, but were then rebranded as the Business Suite. Not surprisingly, when these planes are reconfigured, the plan is to eliminate this product.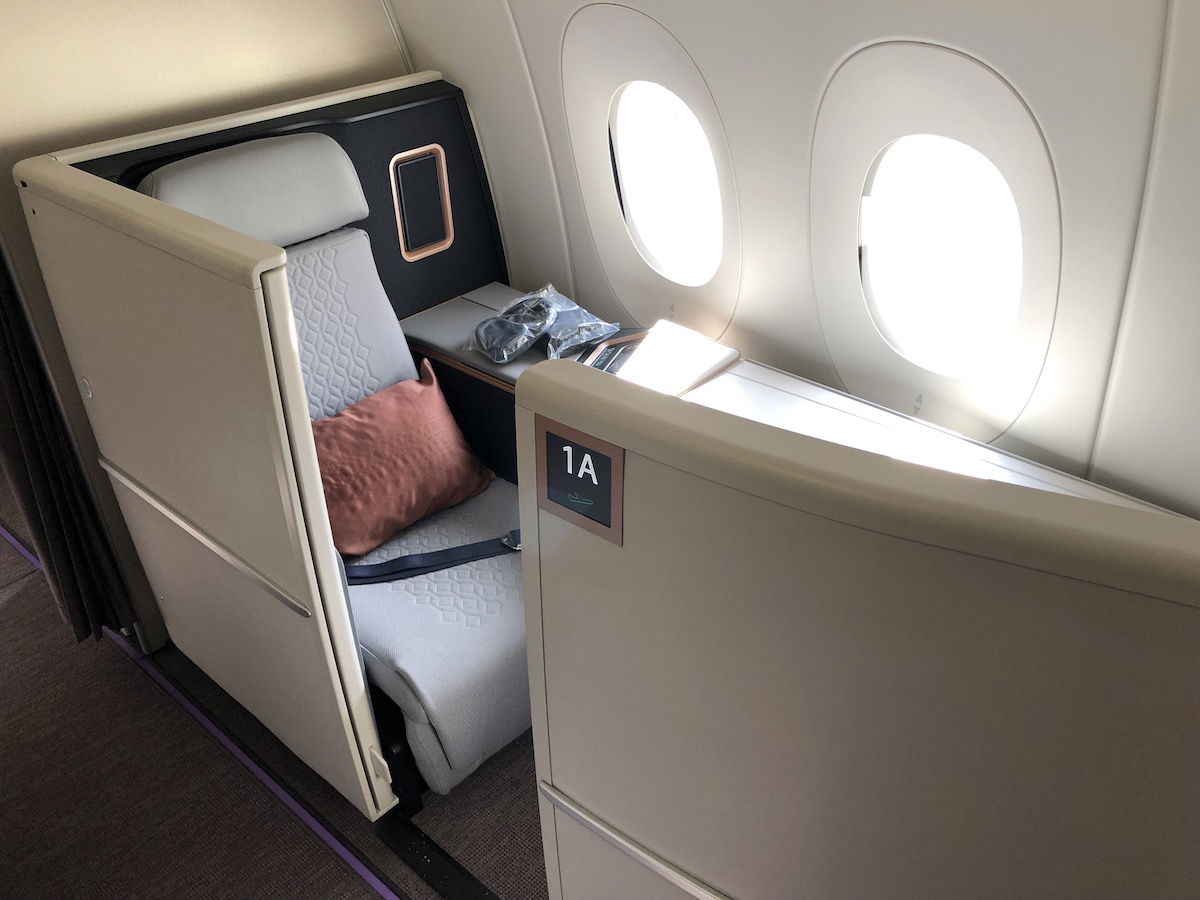 As of now, Malaysia intends to reconfigure these jets starting in 2026. Personally I'd assume these plans remain highly subject to change, because retrofitting existing aircraft definitely becomes less of a priority if there's any sort of an economy downturn, or anything. But those seem to be the plans as of now…
Bottom line
Malaysia Airlines will soon be refreshing its long haul fleet, with 20 new A330neos. We now know that the airline plans to introduce Collins Aerospace Super Diamond seats with doors on these aircraft, similar to what you'll find on British Airways and Etihad.
This is an excellent business class product, so I'm looking forward to seeing all the details of Malaysia's new seats. The airline also intends to eventually reconfigure existing A350s with these cabins, but we'll see if those plans stick.
What do you make of Malaysia's new A330neo business class plans?