SkyTeam has a new member airline, and I guess this doesn't come as much of a surprise.
ITA Airways is now a SkyTeam member
It has today been announced that ITA Airways has formally joined the SkyTeam alliance. ITA Airways is Italy's new national airline, replacing Alitalia. The airline is essentially a smaller version of Alitalia with a clean balance sheet. In that sense, it's not surprising to see ITA Airways join SkyTeam, since Alitalia used to be a member.
SkyTeam is one of the "big three" global alliances, with member airlines including Aeroflot, Air France, China Eastern, Delta, KLM, Korean Air, Vietnam Airlines, and many more.
ITA Airways joining SkyTeam could have some interesting implications for those taking advantage of the ITA Volare program's status match campaign. Then again, SkyTeam doesn't exactly have the most robust reciprocal perks, at least in comparison to oneworld and Star Alliance.
Walter Cho, the Chairman of SkyTeam, had the following to say:
"For more than 20 years, the Italian market has been a cornerstone of SkyTeam's European network and no other airline alliance connects Italy better to the world. We warmly welcome ITA Airways' decision to join our alliance and ensure continuity of service for the millions of customers who choose SkyTeam as their preferred alliance to Italy. SkyTeam and our members look forward to working with ITA Airways to establish long-term partnership opportunities going forward."
Alfredo Altavilla, Chairman of ITA Airways, had the following to say:
"Joining SkyTeam is a natural step, enabling us to continue to deliver a global network and seamless experience that customers flying to and from Italy expect. We look forward to close cooperation with our SkyTeam partners to support the start-up of our company, the Italian flag carrier."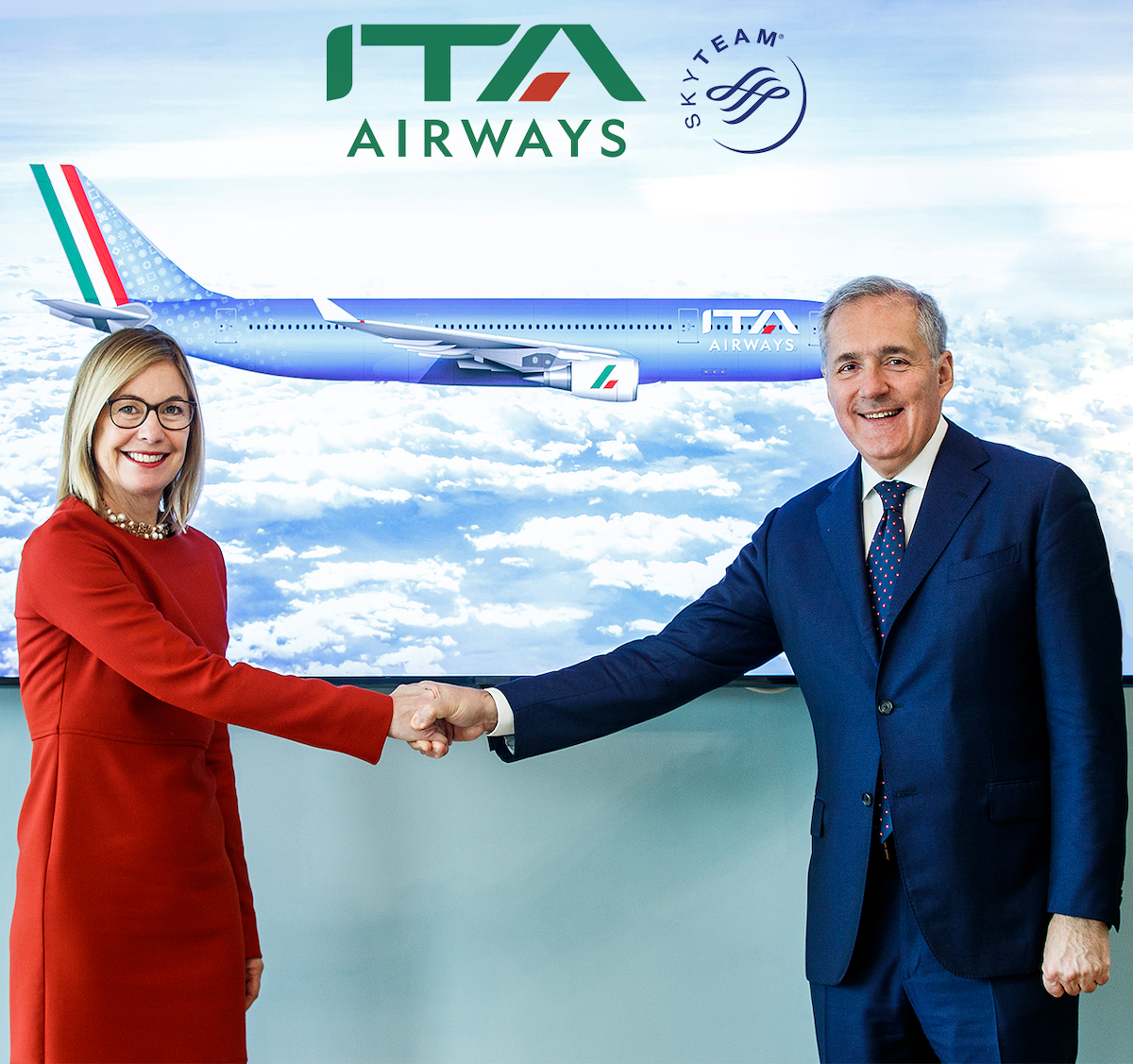 Is SkyTeam the best option for ITA Airways?
It's not surprising to see ITA Airways join the SkyTeam alliance:
Government owned and other new global airlines seem to think that they need to join a global alliance to be successful, so this was clearly a priority for ITA
The carrier's predecessor belonged to the SkyTeam alliance, so it's the obvious alliance for ITA to join
While I'm not surprised this has happened, I can't help but think that ITA could have been a better fit for oneworld:
Delta is SkyTeam's largest and most powerful member airline, and the airline doesn't really care about the alliance, but rather is exclusively focused on strategic partnerships and joint ventures; when Delta invests in other airlines (like LATAM and Virgin Atlantic), it doesn't even encourage them to join SkyTeam
Alitalia had been kicked out of the SkyTeam transatlantic joint venture, as the priority was to have a single joint venture with Air France, Delta, KLM, and Virgin Atlantic; so ITA has very little upside on transatlantic flights with its SkyTeam membership (then again, adding an airline to a transatlantic joint venture isn't easy, regardless)
ITA Airways joining oneworld would have been a long shot, even if it seems like the better fit…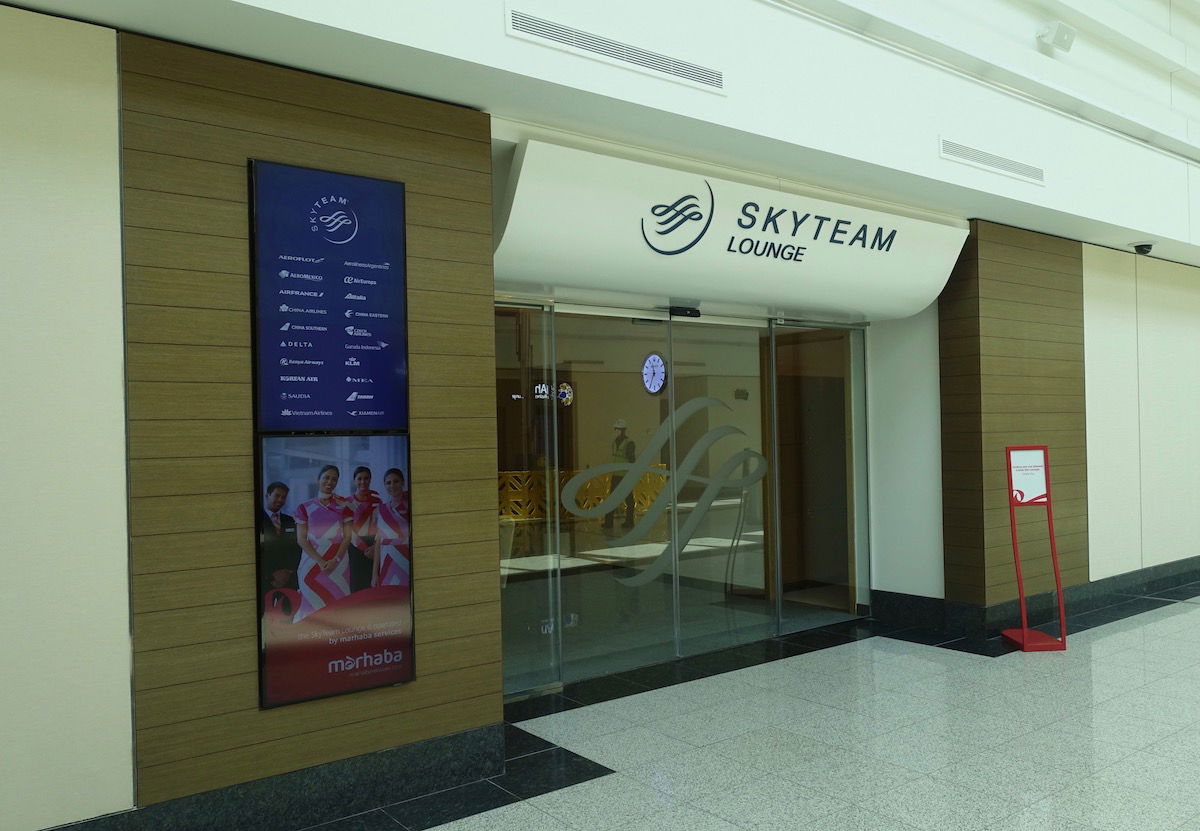 Bottom line
ITA Airways has joined the SkyTeam alliance, which is good news. This means it should be able to earn and redeem miles on ITA Airways through SkyTeam partners, and take advantage of reciprocal elite perks.
Personally I would have preferred to see ITA Airways join oneworld (especially as the alliance is looking to grow aggressively), but I'm not surprised to see ITA simply rejoin the alliance that Alitalia was previously in.
What do you make of ITA Airways joining the SkyTeam alliance?