Etihad Airways is gearing up to make some sort of an announcement tomorrow (Wednesday), and I'm not sure what exactly to make of it. The first clue was dropped a couple of weeks ago, a second clue was dropped a few days ago, and now Etihad has dropped yet another clue. The clues are about as clear as mud, and all seem to point at different things.
Etihad's cryptic social media teaser posts
On October 4, 2022, Etihad posted a picture to Instagram, with the following caption:
"There's more than what meets the eye… #comingsoon"
The photo seems to be of the Founder's Memorial in Abu Dhabi, which is a tribute to Sheikh Zayed bin Sultan Al Nahyan.
However, that memorial has been open for years, so I suspect that's not actually what the announcement is about.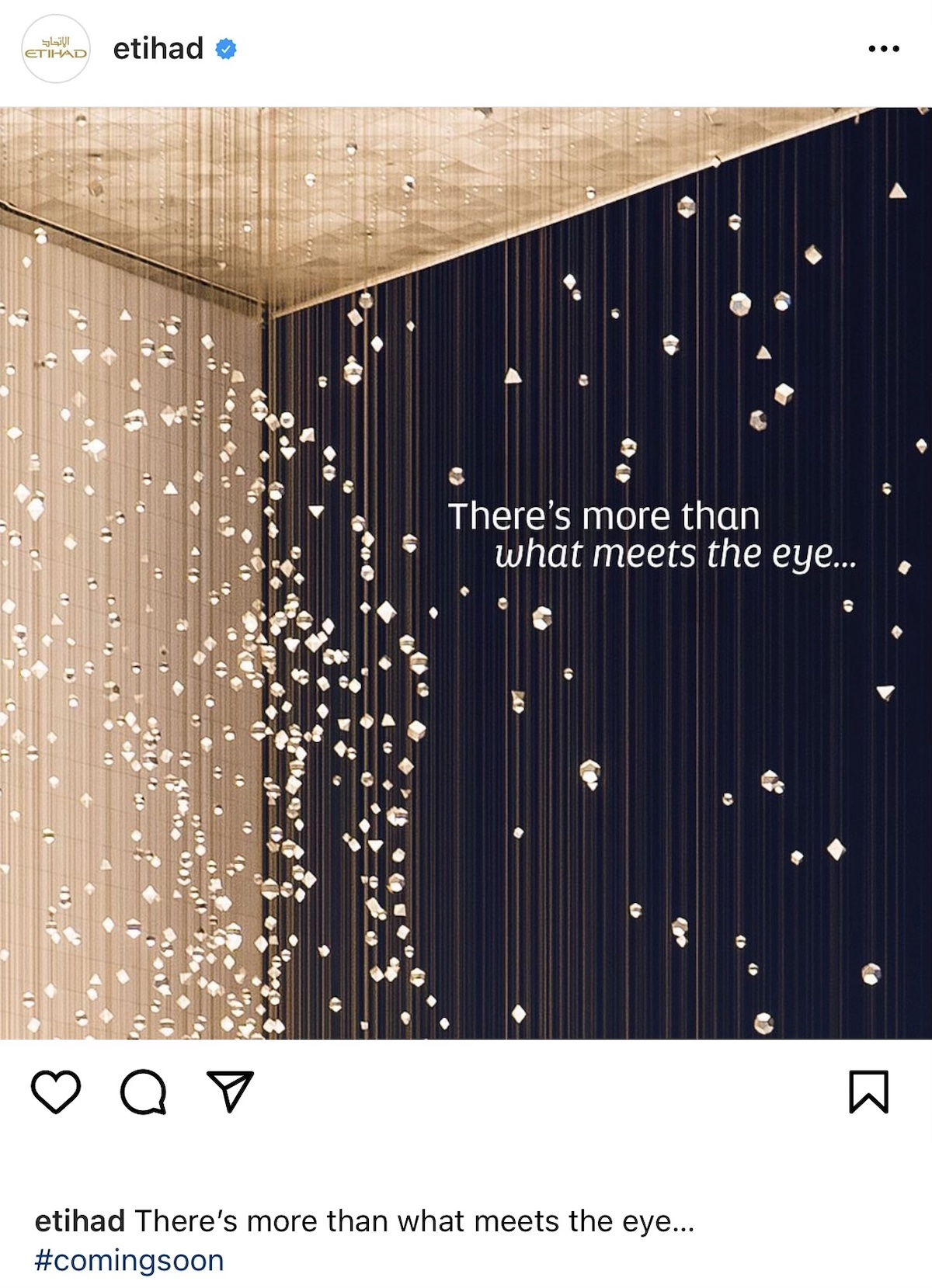 Then on October 13, 2022, Etihad posted a video to Facebook of some stars over the desert, with the following caption:
"We trust the stars to define our journey.
A new constellation will soon adorn the skies.
#Comingsoon
19.10.2022″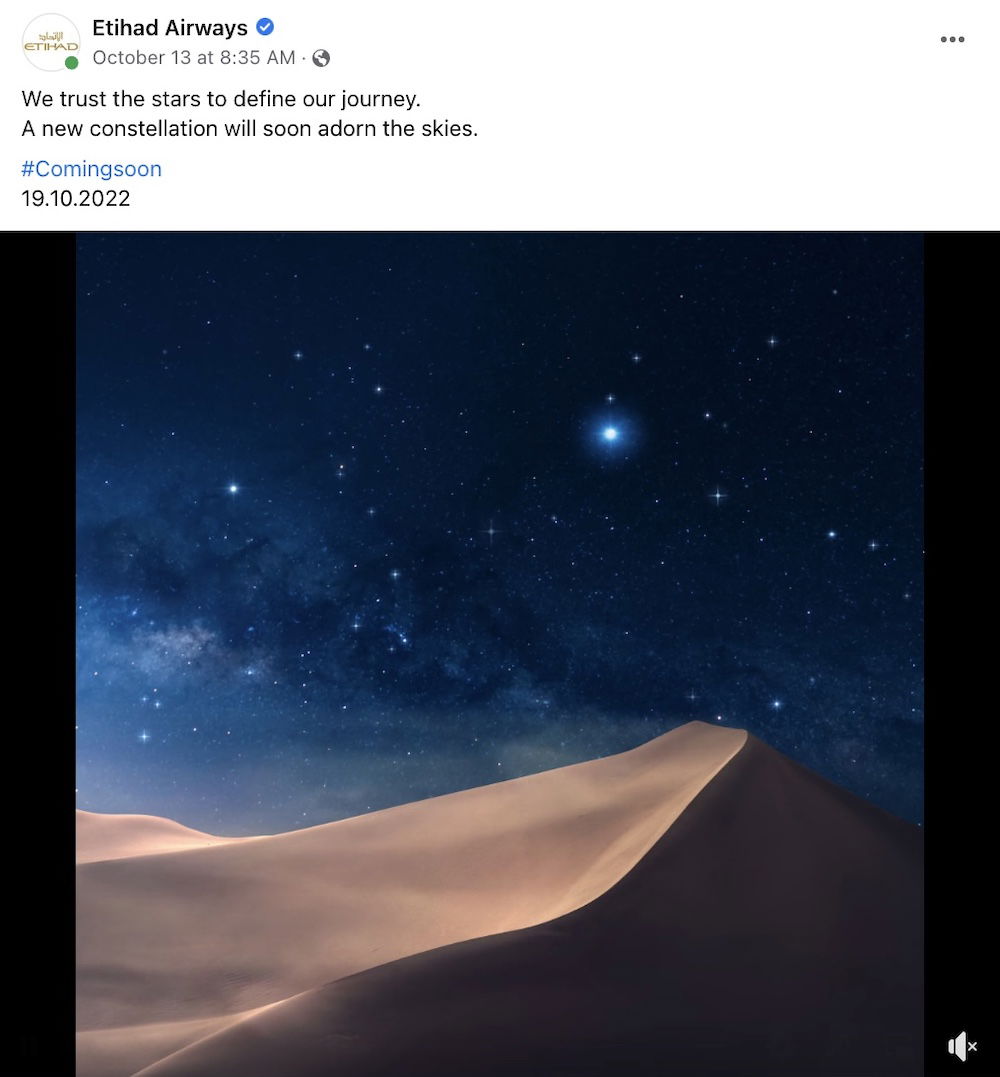 Now on October 18, 2022, Etihad posted a video to Instagram of someone opening the door of what looks like a business class suite, with the following caption:
"Fai come se fossi a casa tua.
Something is about to change. We feel it in the air…"
For what it's worth, that Italian quote translates to "do as if you were at home."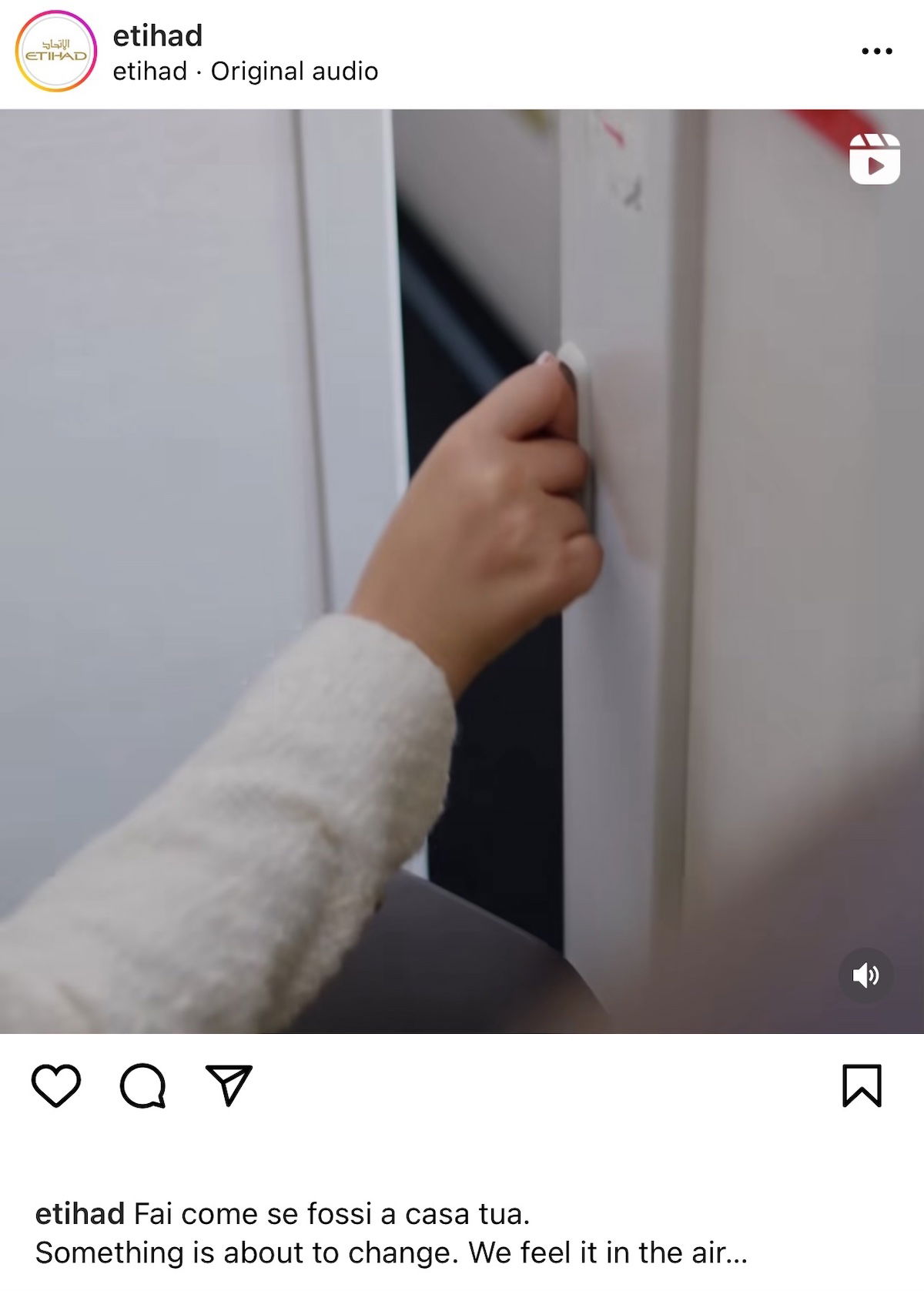 What is Etihad going to announce?
I appreciate when airlines get creative with teasing announcements in advance, as it's a fun way to engage avgeeks. For example, this is something that United does a great job with, as United typically drops some cool clues a day ahead of route announcements.
However, in the case of Etihad I can't figure out if this is actually a major announcement, or if the airline is just going to release some more NFTs, or something. At this point I'm actually just sort of convinced the airline is screwing with us when it comes to these clues.
Broadly speaking (unrelated to these specific clues), there are a few potential announcements I could see Etihad making at some point:
The way I view it, the first clue didn't tell us much at all.
The second clue sure makes it sound like the announcement could be Etihad joining the Star Alliance. I mean, the caption "we trust the stars to define our journey," and "a new constellation will soon adorn the skies," seems pretty clear.
However, I've tried to poke around and ask a few savvy industry contacts if they've heard anything, and not a single one indicated hearing anything, which makes me skeptical (in fairness, sometimes they know this kind of stuff in advance, sometimes they don't). Also, if this were happening, there are usually media invites on behalf of the Star Alliance, etc., and we haven't seen any of that yet.
The timing would also be a bit strange, with United and Emirates recently launching a partnership. That's not to say United couldn't have a partnership with both Emirates and Etihad, but still, the timing would all be a bit strange, especially with Etihad's current CEO on his way out.
Then there's the third clue, which throws us for a loop once again. There's nothing about that clue that suggests to me that Etihad will join Star Alliance. I only have two real thoughts based on that last clue.
First, I assume the quote in Italian isn't a coincidence, so what's the connection to Italy? I mean, Etihad already bought an Italian airline (Alitalia), and we saw how that ended up. Second, is that door just supposed to be Etihad's A350 business class, or is there another product reveal coming up?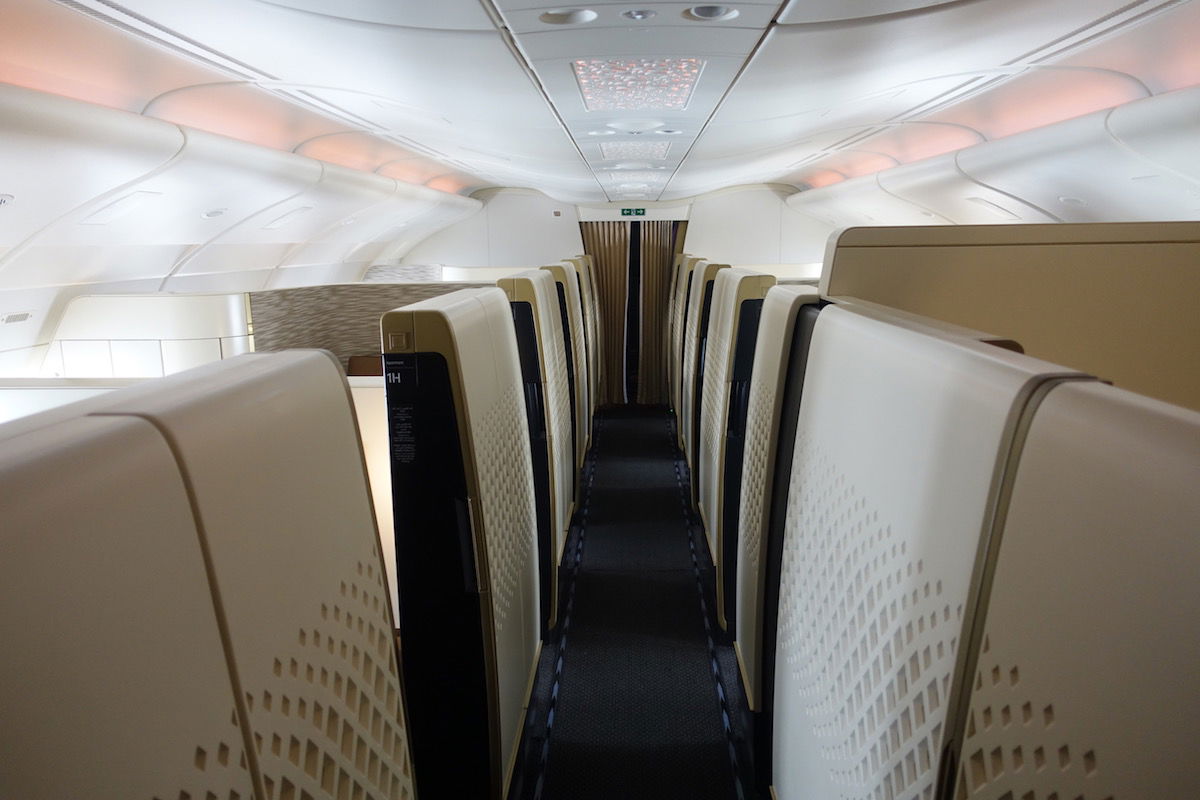 My best guess of what Etihad is announcing
Since the announcement is being made tomorrow, let me just go on record with my best guess. I'm not saying it's right, but it's the best I can come up with.
Personally I'd be shocked if this were a truly major announcement involving other brands (like joining Star Alliance), since I think it would have leaked already. At this point my best guess is that Etihad is announcing some sort of a product refresh, or further investment in its passenger experience. That's the only common thing I can see with these clues:
Something about the new branding or products could involve stars
Maybe Etihad is committing to installing its new A350 business class suites on Boeing 787s, hence the Instagram video showing a door opening
As part of a product refresh, maybe Etihad has collaborated with Italian luxury brands for some of the amenities, hence the quote in Italian; maybe we'll see Frette bedding, or something?
Etihad hasn't really had a proper brand vision or campaign since it stopped lighting billions of dollars per year on fire under the leadership of James Hogan, so I think it might be time for that?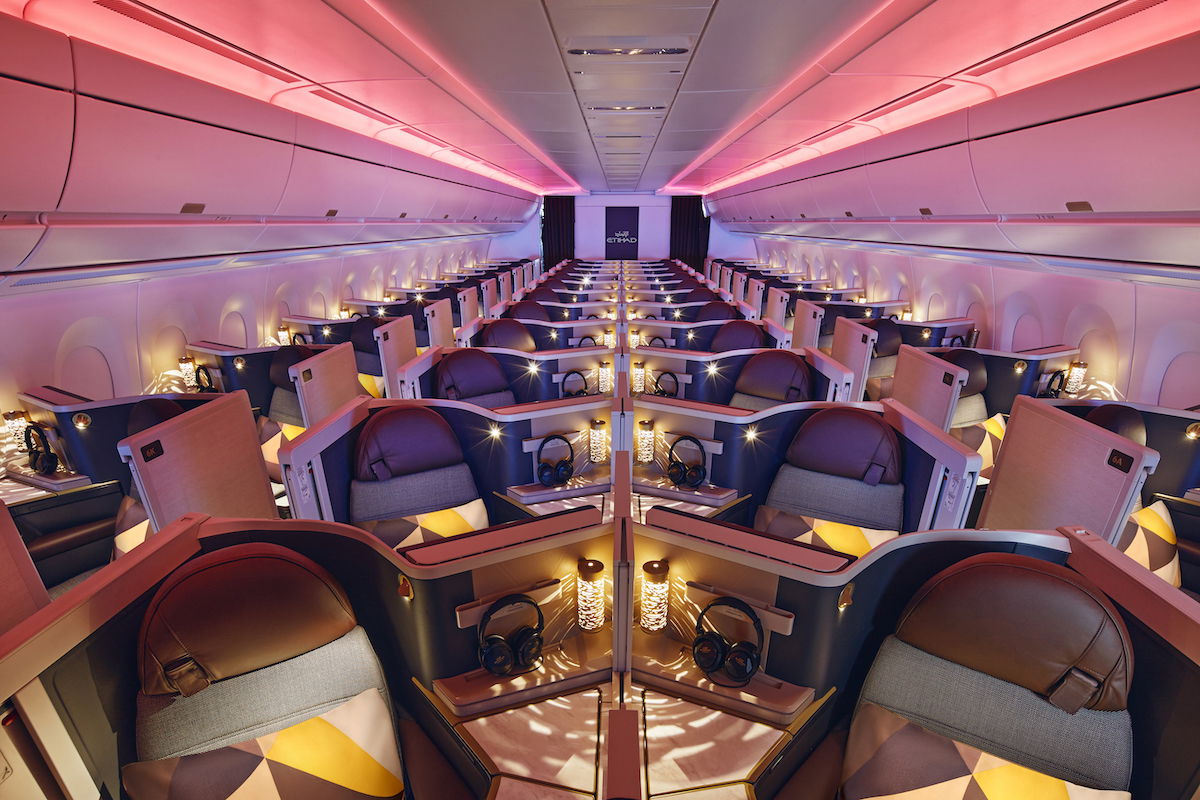 Anyway, I doubt I'm right, but that's the best I can come up with.
Bottom line
Etihad Airways has a major announcement coming this Wednesday (October 19). At first it sure sounded to me like Etihad was hinting at joining the Star Alliance, based on being told that "there's more than what meets the eye," "we trust the stars to define our journey," and "a new constellation will soon adorn the skies." But the latest clue has a quote in Italian, and seems to point in a different direction.
C'mon, collectively OMAAT readers are really smart and savvy. I can't take the suspense anymore. So can someone please guess what this is, or can someone who actually knows just tell me, already? Please?!? 🙂
If we find out tomorrow that all of these clues were actually connected and hinted at what's being announced, I'll be very impressed. If Etihad has just been messing with us all along with random messages that have nothing to do with the announcement, I'll be disappointed.
Anyone want to guess what Etihad is announcing tomorrow?