We recently learned about how Saudi Arabia is planning on launching a new mega-airline, which may be named "RIA." The country is looking to invest $30 billion in the airline, and essentially create an airline the size of Emirates, only much faster.
A couple of weeks ago there was a report that the airline was looking to poach a particular person to be CEO, and it looks like that was quest was successful.
Etihad's Tony Douglas to become RIA CEO
Arabian Business is reporting that Saudi Arabia's Public Investment Fund (PIF) has approached Etihad Airways CEO Tony Douglas to be CEO of Saudi Arabian airline startup "RIA," and that he has accepted the role.
According to reports, he'll stay on at Etihad until the end of the year, until a replacement can be found. Reports also suggest that several other senior officials at Etihad will follow Douglas to RIA.
Douglas has been CEO of Etihad since early 2018. Prior to working at Etihad, Douglas was CEO of Abu Dhabi Airports Company, and prior to that he worked in senior positions at British Airports Authority (BAA).
Douglas was Saudi Arabia's top pick for the position, and I imagine Saudi Arabia could make him a compelling offer, given how much money the country is willing to throw at… just about everything.
Up until recently I wondered how serious the whole RIA concept was. It's becoming increasingly clear that this is actually happening, and that the airline will launch pretty soon. Also, I've now heard of multiple people who are leaving their established, senior jobs at other airlines, to work at this startup. It seems risky, but I suppose it also has the potential to be quite rewarding (in some ways)…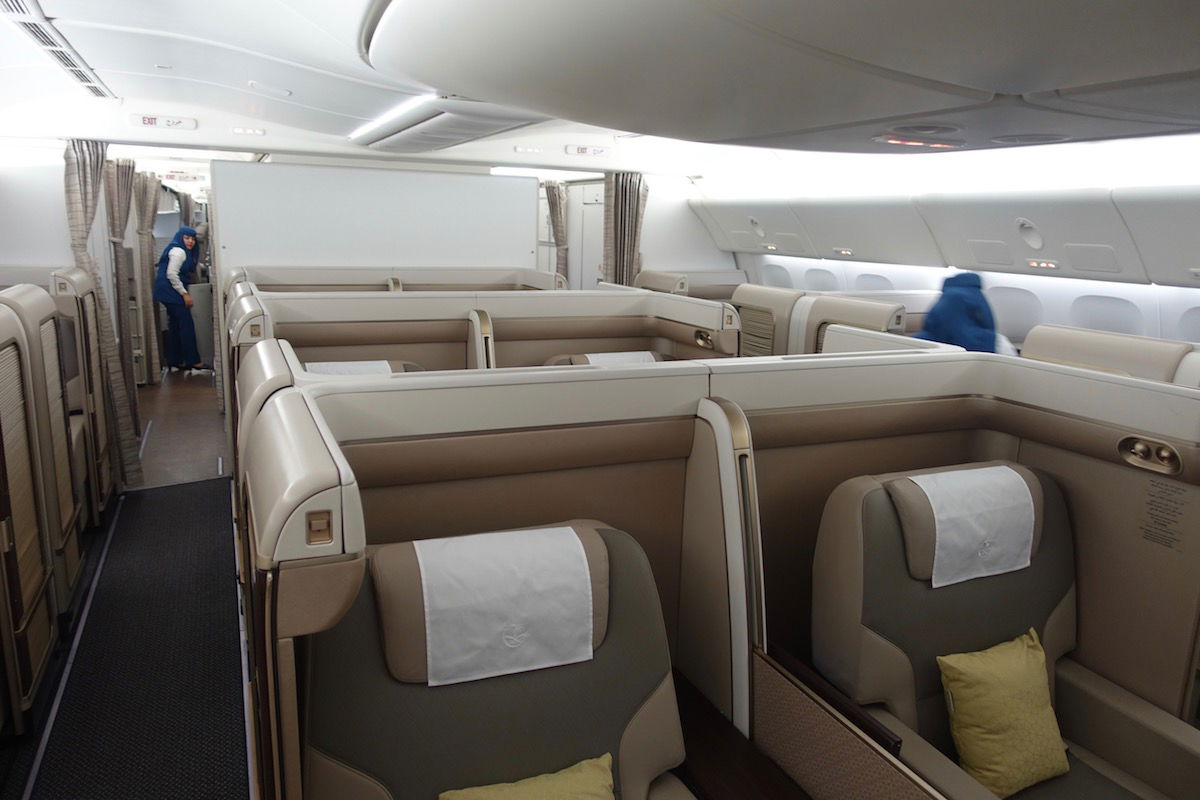 Is Douglas a good pick for RIA CEO?
If you ask me, Tony Douglas has done a great job at Etihad. Etihad's previous CEO lit billions of dollars on fire, wanting to grow the airline into a mega-carrier that competed with Emirates and Qatar Airways, while also building a global alliance of airlines (most of which have gone out of business). Douglas has worked to undo all of that, and shrink the airline to profitability.
He has done a great job with controlling costs, and making some difficult decisions. Now, let me be clear — I far preferred the 2014 Etihad that flew A380s, had The Residence, and spent millions of dollars to have Nicole Kidman in ads. I wouldn't want to invest in that airline, but I sure did enjoy flying with the airline. 😉
While I have a lot of respect for Douglas, I find him to be a somewhat curious choice for an airline startup that's looking to grow at a pace we've never seen before. His first-ever airline job was at Etihad, and his job was to shrink the airline to profitability.
So it will be interesting to see how he does growing an airline from scratch, balancing costs with luxury, forming a frequent flyer program, establishing partnerships, etc. Off the top of my head I can think of several qualified industry executives who have more experience with this kind of growth, but that's not to say Douglas doesn't know what he's doing.
What Douglas also has going for him is experience with aviation in the region. Most (but not all) senior executives in the region are otherwise (realistically) too old to start up this airline, or have too many national ties to a country to work in Saudi Arabia.
Etihad now searching for a new CEO
Bloomberg is reporting that Etihad Airways has now reached out to a number of current and former airline CEOs, in a quest to replace Douglas. While the airline hasn't formally confirmed that Douglas has resigned, it seems pretty obvious at this point.
I'm very curious to see who ends up at the helm of Etihad. As mentioned above, Etihad has gone from a CEO who lit money on fire, to one who ran the airline in a very disciplined way. Will the newest CEO keep that vision going, or will the airline find a happy medium?
Selfishly I hope that Etihad finds someone who is an A380 fan, so that those beautiful Etihad A380s can make a comeback. But that's probably wishful thinking. 😉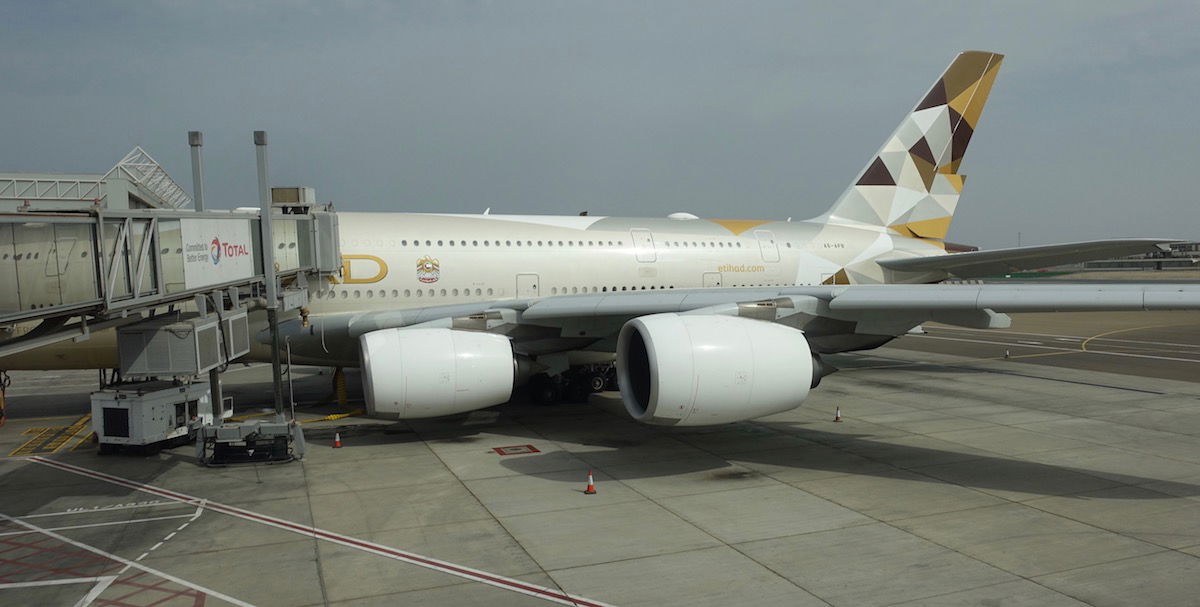 Bottom line
Saudi Arabia's mega-airline startup has allegedly poached Etihad Airways CEO Tony Douglas to start up the airline. It's not surprising to see that he accepted the offer, given how much Saudi Arabia is presumably willing to pay. Douglas will allegedly stay on at Etihad until the end of the year, so that there's time for a replacement to be found. I'm also curious to see who is appointed as the next CEO of Etihad.
What do you make of Saudi Arabia allegedly recruiting Tony Douglas, and who do you think will be the next CEO of Etihad?