Update: An American Airlines spokesperson has now issued the following statement: "We are not getting rid of our first class product. An error due to testing caused the temporary removal of our Flagship First fare product. We have resolved the issue, and the fare is once again available for booking on our A321T and 777." You can find the original post below.
All we can do as of now is speculate, though it seems to me like this could spell the slow death of American's proper(ish) first class product…
American replaces first class with Business Plus?
First for some context, American Airlines is the only US airlines to have a three cabin (or in some cases four cabin) first class product. Specifically, American has first class on Airbus A321Ts that operate premium transcontinental routes, plus on Boeing 777-300ERs that operate long haul flights. Okay, it's not necessarily an amazing product, but American has it, and it sets the carrier apart.
Yesterday afternoon, travelers started to notice something interesting. If you were looking at fares between New York and Los Angeles, you'd typically see fares marketed as Main Cabin (including Basic Economy), Business, and First.

However, for several hours yesterday, these flights no longer showed "First." Rather they showed a new "Premier" class, marketed as "Flagship Business Plus."

Those tickets still booked into the "F" fare class, meaning that those booking Flagship Business Plus would still receive the typical first class seats. It's worth noting that the pricing for Flagship Business Plus was significantly lower than the typical first class pricing.
This was initially only spotted on A321T routes, and not on 777-300ER routes. I wouldn't necessarily read too much into that, though.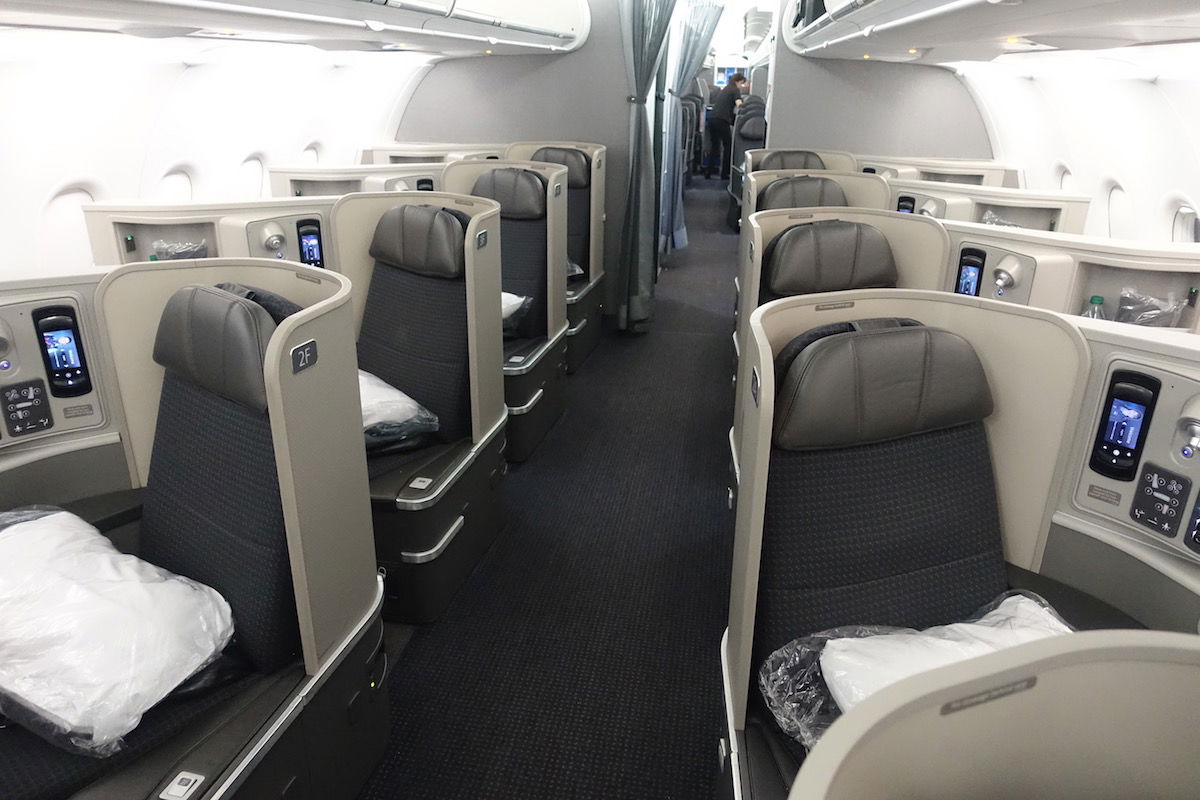 What should we make of American's Business Plus?
Before I speculate, a few things to note upfront:
Clearly this is a situation where something was rolled out prematurely, given that it was quickly removed
That being said, this didn't just come out of thin air; this is something that American must be working on, and probably has the intent to implement in the not too distant future
American hasn't issued a statement about this yet, which suggests to me that the airline wasn't quite ready to roll this out
There have been discussions among very senior people at American for years now about possibly eliminating premium first class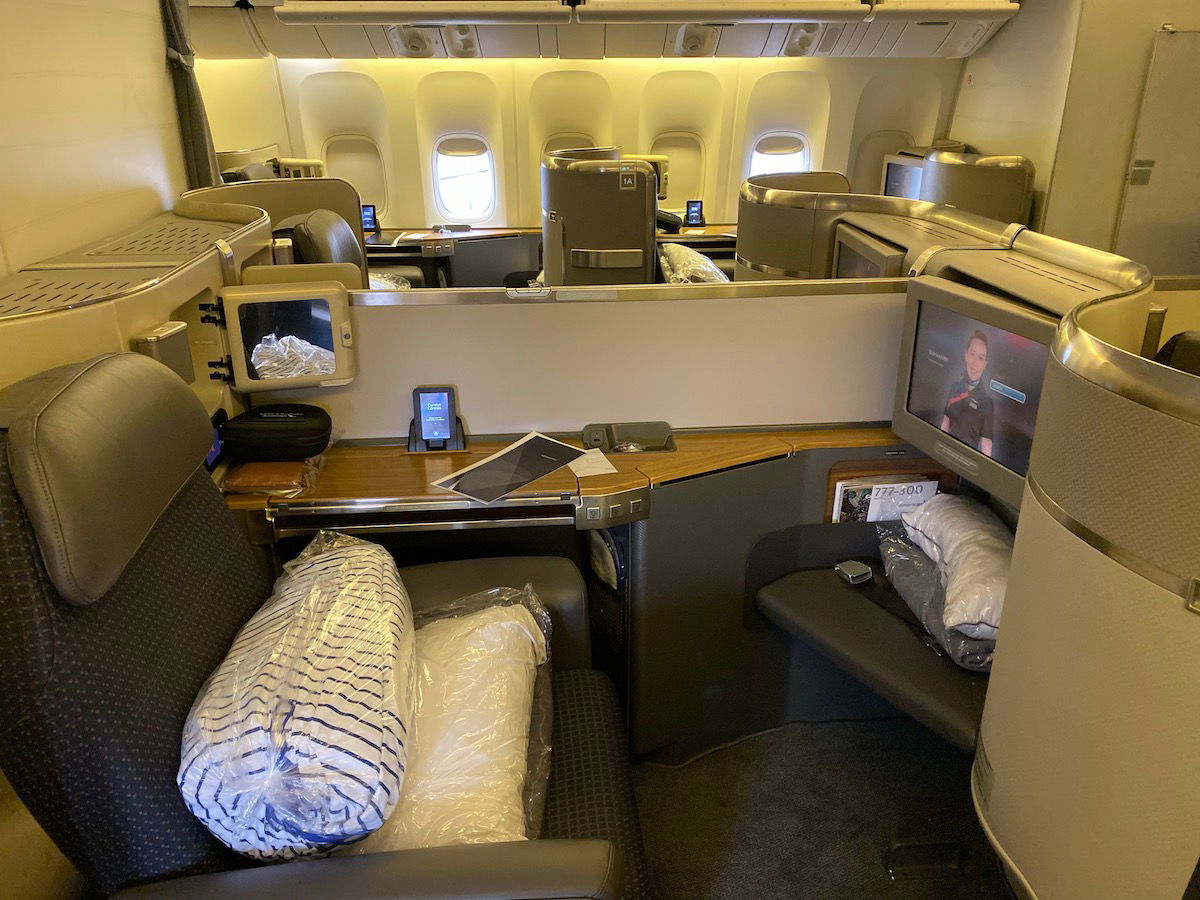 Now, here's some speculation on my part:
It's possible that Flagship Business Plus is just a bundled product, and isn't actually intended to replace first class, but rather will offer extra services at a fee for business class passengers (like Flagship First Check-In, etc.)
It's possible that American is rebranding its first class as Business Plus to simply be more realistic; American doesn't do much to differentiate its first class soft product in the sky, and American wouldn't be the first airline to make this change (Asiana rebranded its first class as "Business Suite," and Malaysia also rebranded its first class as "Business Suite")
If first class is rebranded as Business Plus, maybe we'll simply see exactly the same service offered in the two cabins, and the only difference will be the types of seats people get
I can't help but wonder if one motivation might be so that business travelers who are allowed to book business class per company policy could book Business Plus, while they couldn't book first class
It's possible that American maintains the standard first class branding on 777-300ERs, given that the airline has a joint venture with British Airways and there's quite a bit of premium demand on transatlantic flights
The truth is, American's A321T first class essentially offers a better seat and access to Flagship First Dining. Aside from that, the onboard soft product is nearly identical, and for that matter first class is more or less "employee class," as unsold seats are typically filled by employees traveling on standby.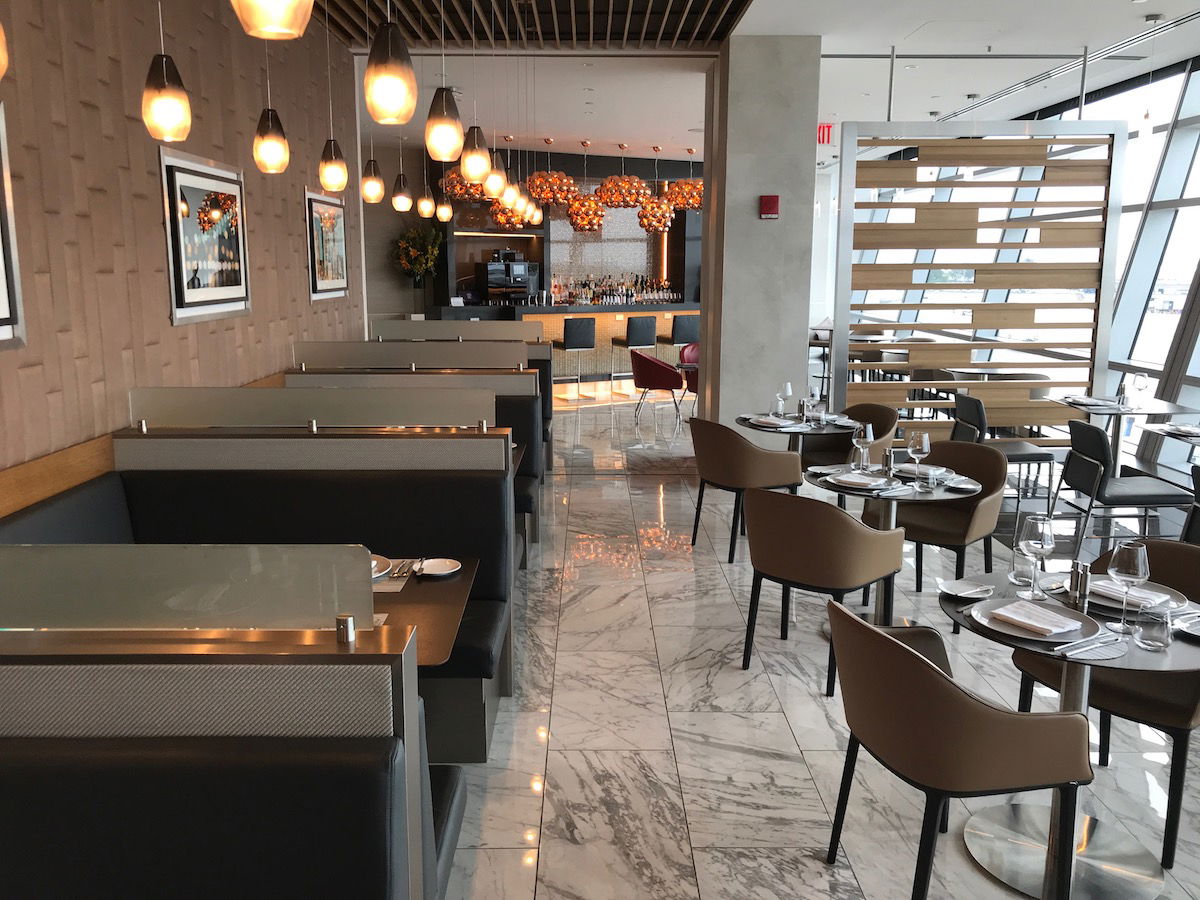 Maybe American would make more money selling those seats at a more reasonable cost with some extra services, so that there's demand for them? I'm curious to see how this plays out…
Bottom line
For several hours yesterday, American's routes operated by A321Ts no longer showed first class, but rather showed a new "Business Plus" product. It remains to be seen what exactly this product is intended to be, though I'm sure we'll find out soon.
I think it's most likely that American will replace first class with Business Plus, at least on A321Ts. The question would be what services are included with this. The other most likely explanation is that Business Plus is just a bundled business class fare product offering extra services. However, based on how this was briefly implemented, that seems unlikely.
What's your guess as to what American Flagship Business Plus is?