We've known for a while (unofficially) that American Airlines is planning on refreshing its long haul product, and there's an exciting update regarding that.
American's new Boeing 787 configuration
American Airlines already has 46 Boeing 787s in its fleet, and has a further 43 Boeing 787s on order. When all is said and done, American will have one of the largest Boeing 787 fleets in the world. Unfortunately American has been having issues with Boeing 787 delivery delays, so we're having to wait a bit longer than planned for new jets.
Nonetheless there's an interesting update regarding that, as the always knowledgable @xJonNYC has some insights about what we can expect. It's expected that American's upcoming Boeing 787-9s (to be delivered starting in 2023, hopefully):
Will feature just 244 seats, compared to the current configuration that features 285 seats
This will include 51 business class seats, 32 premium economy seats, 18 Main Cabin Extra seats, and 143 economy class seats; for reference, current 787-9s have 30 business class seats, 21 premium economy seats, 36 Main Cabin Extra seats, and 198 economy class seats
These planes will have all new business class seats with doors, plus all new premium economy seats
These planes will have a business class walk-up bar in the galley near the second set of doors, plus Viasat Wi-Fi
This represents a massive change to how American is currently configuring its Boeing 787s, both in terms of the number of seats, and in terms of the product.
American's new Boeing 787 business class
There's still nothing official about what business class seat we should expect on these new American Airlines Boeing 787s. We do know that back in 2020, American was testing new business class seats, and there seemed to be two options under consideration.
One product being considered was the Collins Aerospace Super Diamond seat with a door, similar to what you'll find on the Airbus A350-1000s of both British Airways and Etihad Airways. American currently has reverse herringbone seats on most of its Boeing 787s, so this would be a logical evolution.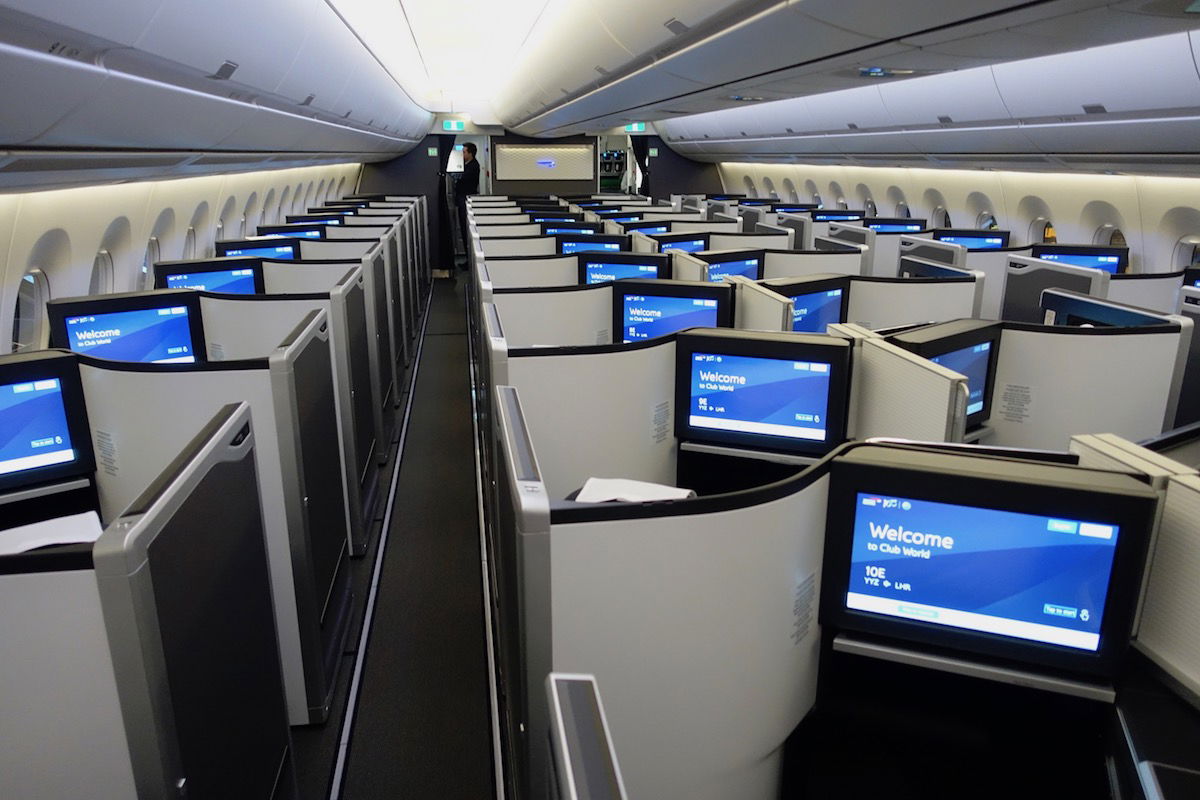 The other product being considered was the Adient Ascent seat, which otherwise debuted on Qatar Airways' Boeing 787-9s. What makes this product unique is just how customizable it is, as the configuration can differ significantly between airlines.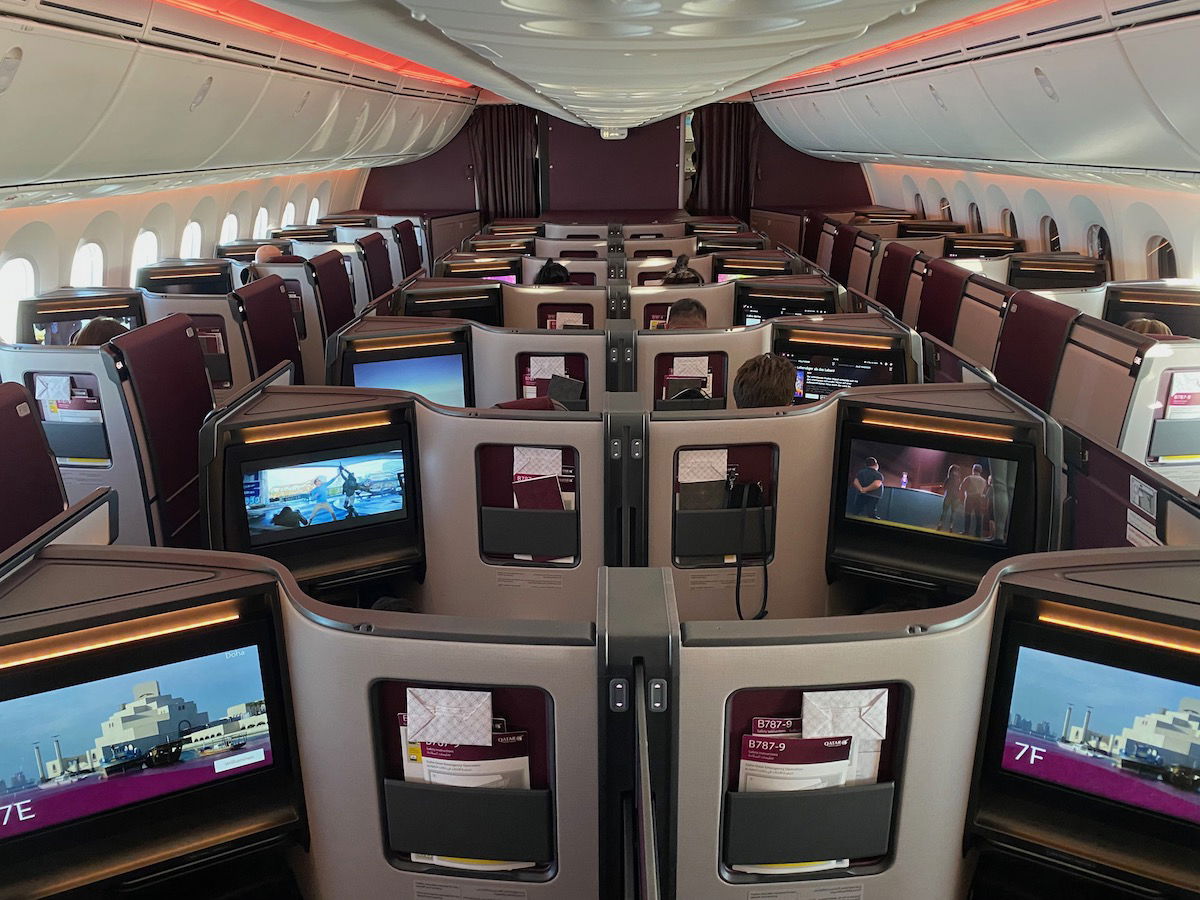 Either product would of course be a nice improvement over what American currently has.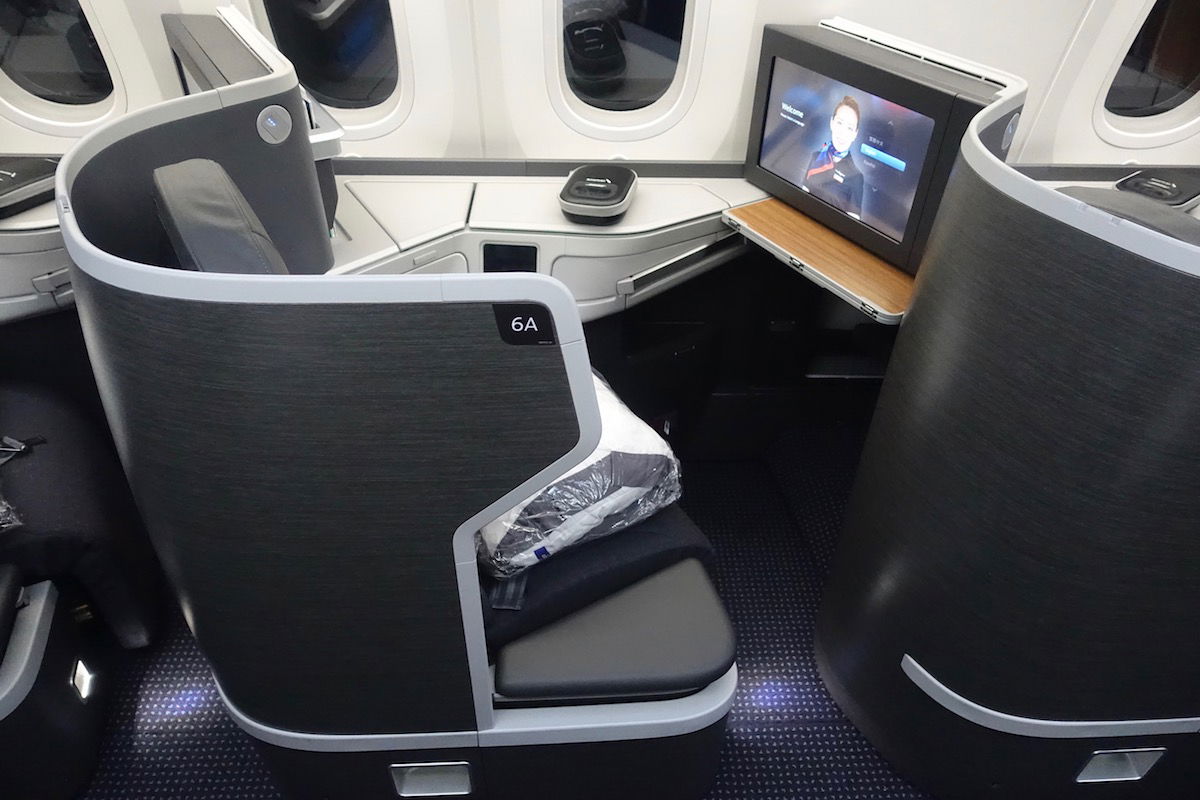 Why would American make Boeing 787s so premium?
The most significant development with these new Boeing 787-9s is just how premium American is planning on making them. Does this signify American wanting to become a more premium airline? Personally I wouldn't read too much into that.
American has struggled for years with how to configure its wide body jets, and we've seen configurations changed several times:
On the one hand, there are synergies to having a consistent configuration, so that planes can easily be cycled throughout the system efficiently
On the other hand, not all markets have the same amount of premium demand; American has generally taken the approach of cramming as many seats as possible into jets, and that has largely applied to 787s up until now
There have long been rumors of American wanting to adjust its configurations on wide body jets, so my guess would be that these new planes would essentially create a new subfleet for premium markets. The plan is for these Boeing 787-9s to become American's flagship aircraft, eventually replacing the Boeing 777-300ER.
For example, American's 787-9s have historically not had enough premium seats for some routes to Hong Kong, London, Sao Paulo, Tokyo, etc. So American has sometimes flown the Boeing 777-300ER to these destinations, even though the planes may have offered too much non-premium capacity.
It's clear that American is trying to make sure it has a jet that works in premium markets but has better economics than the 777-300ER, and that's exactly what this will be.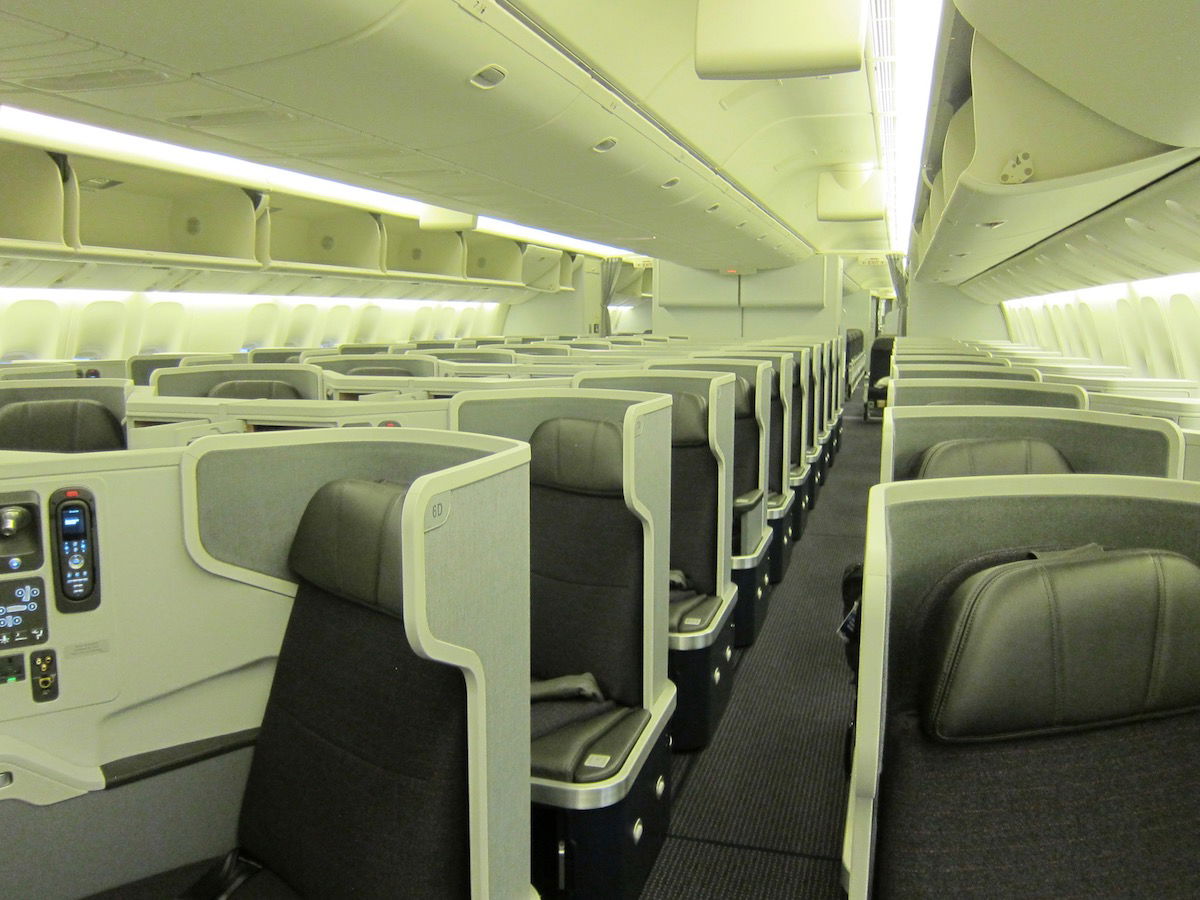 Bottom line
By 2023, American should start taking delivery of more Boeing 787s featuring a new premium product. While we've known that we should expect a new business class seat, up until now we didn't know just how premium these jets were going to be.
It sounds like American's upcoming Boeing 787-9s will feature 51 business class seats, which is 70% more business class seats than current 787-9s have. Premium economy will similarly be going up in seat count, while economy will be going down in seat count.
It's exciting to see this development from American, and I can't wait to learn all the details.
What do you make of American's plans for premium Boeing 787-9s?