American Airlines has made a small but valuable change to its app, which I'm sure fellow American frequent flyers will appreciate.
American upgrade & standby list now show available seats
Whether you're on an upgrade list for a premium cabin or a standby list to just clear onto a flight, it sure is nice to know how many seats are remaining. That's something American Airlines has addressed with its latest app update, which I just installed.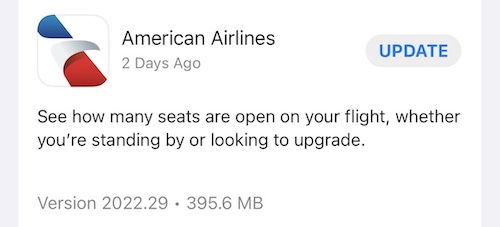 When I opened the app after installing the update, there was even a pop-up about this new feature.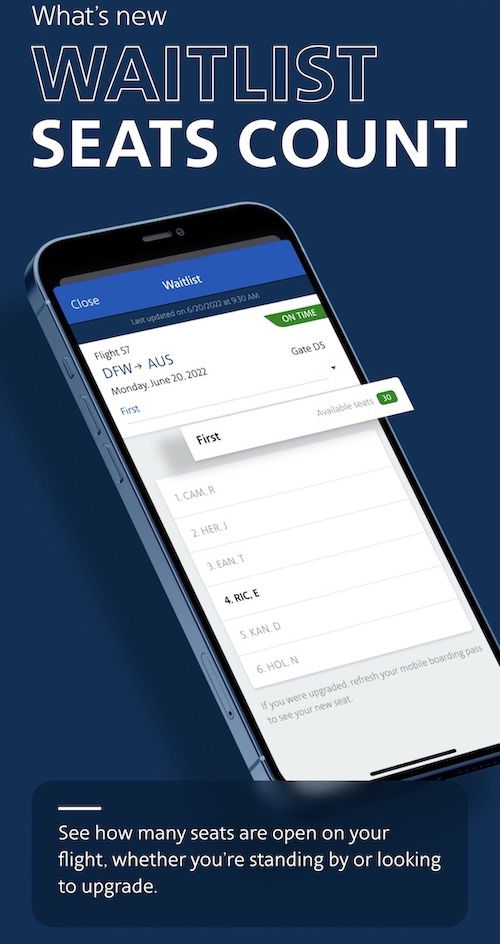 So, what has changed? Starting eight hours before departure, American Airlines displays both the upgrade priority list and the standby priority list for each flight. You can of course look at this if you're booked on a flight, but you can also search upgrade lists even if you're not actually booked on a flight, by simply looking up the status of a flight.
So, what has changed? American Airlines has now added the number of available seats to each waitlist. For example, take the below upgrade list from Miami to Dallas. As you can see, there are lots of people on the waitlist for an upgrade, but no first class seats remaining.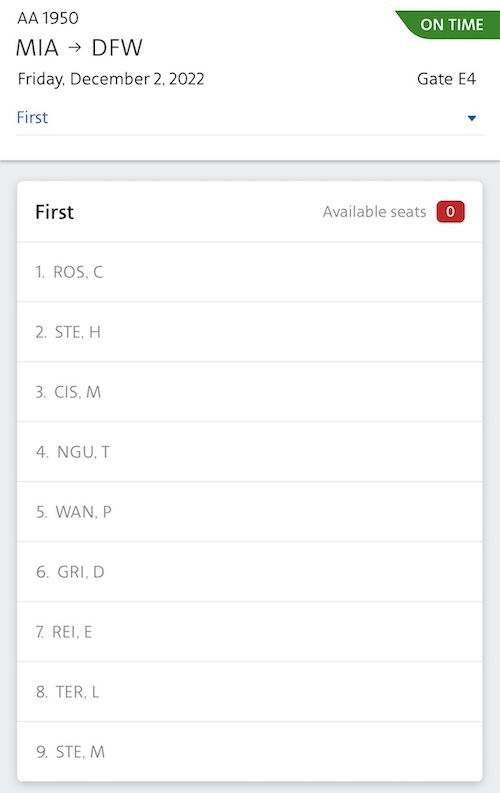 Meanwhile for the standby list (for clearing into economy), there are quite a few people on the list, but also 33 available seats.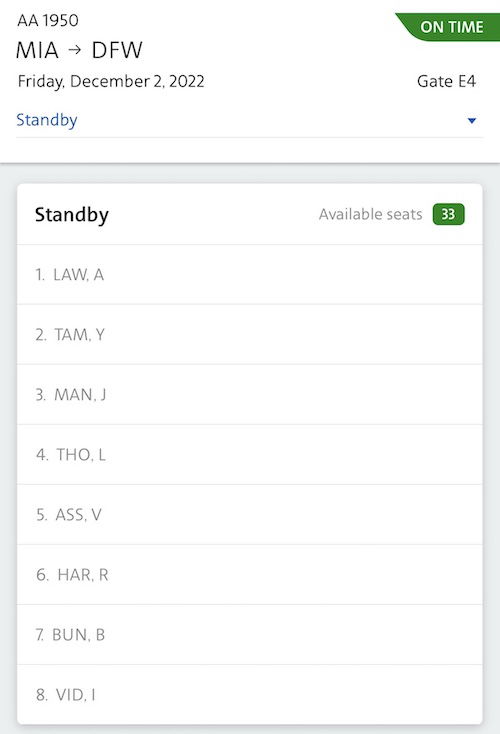 This is really useful information to have access to:
Previously when I was on an upgrade waitlist, I'd use other websites to see how many seats were still available in a premium cabin for an upgrade; it's much easier to have this information in one place
Even if I'm not on standby for economy, it's good to know how full economy is, so you have a sense of how full the flight will be; this could be useful if you're wanting to board last but worried there won't be room for your carry-on
American's tech still has a long way to go
While I think this is a valuable incremental improvement to the American Airlines app, I'm sure shortly people will be by to say "well Delta and United have been doing this for years."
And that's totally true, so let me acknowledge that when it comes to tech, American is playing catch-up with Delta and United. And not just that, but the airline is still many years behind. I mean, American isn't as bad as JetBlue when it comes to tech (frankly I'm amazed JetBlue manages to sell out its flights, given its website and app), but it's still so far behind.
American has made some improvements to its website and app throughout the pandemic, like being able to book online with vouchers, rather than having to call.
But there are still so many improvements that would be nice to see, ranging from being able to upgrade online (whether with systemwide upgrades or miles), being able to fully refund all award flights online, etc.
Bottom line
American Airlines has made a nice improvement to its app, as both the upgrade list and standby list now show how many seats are remaining within eight hours of departure. This is a very nice change, since it really gives you a better sense of your odds of clearing.
If you're number 40 on the standby list, your odds of clearing are very different if there are no seats remaining vs. if there are 50 seats remaining, so it's nice to see this change.
Anyone else appreciate this American Airlines app update?