In the past few years I've written extensively about Air Belgium. Up until now the airline has exclusively operated passenger service with used Airbus A340-300s. That will be changing later this year, as the airline will be taking delivery of two modern jets. There were signs pointing to this a few weeks back, but it's now official.
Air Belgium's new A330-900neos
It has been formally announced that Air Belgium will take delivery of two Airbus A330-900neos later this year. Air Belgium will be acquiring the A330-900neos with the MSNs 1844 and 1861. Both of these are planes that were previously supposed to go to other airlines, so I imagine Air Belgium is getting a good deal on the aircraft. As far as the timeline goes:
The first aircraft is expected to enter service in October
The second airplane is expected to enter service in November
Just to give a sense of how much these planes have gotten around without actually getting around, take a look at the aircraft with the MSN 1844, which was manufactured in January 2018. It has had quite a history already, even though it hasn't operated a single passenger flight:
The story is similar for the other A330-900neo, which was also supposed to fly for RwandAir.
For those of you not familiar with the A330-900neo, this is the latest generation aircraft in the A330 family. The plane features improved economics over older versions of the A330, and it's a great lower capacity alternative to the A350, which is otherwise Airbus' flagship long haul aircraft nowadays.
Air Belgium's A330-900neos will each be configured with 286 seats with three classes of service, featuring business class, premium economy, and economy. I'd expect the products to be similar to what RwandAir was planning on installing, which would be a staggered configuration in business class, with direct aisle access from every seat.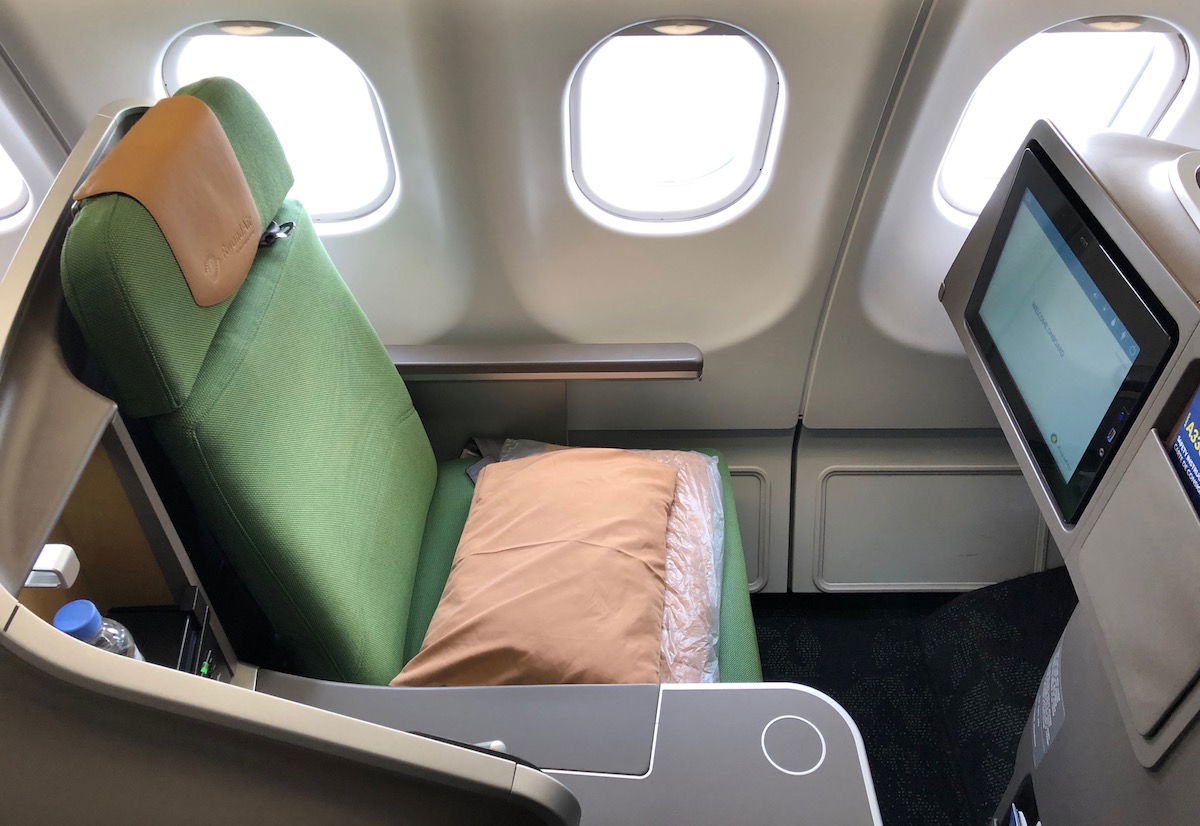 As a point of comparison, Air Belgium's current A340-300s feature 265 seats, so this represents a capacity increase for the airline. Not only that, but the A330-900neo has emissions that are roughly 25% lower than previous generation aircraft, so the economics should work great for Air Belgium (lease/financing payments aside).
As part of this project, Air Belgium also plans to retire two of its current A340-300s, though the timing of that remains to be seen.
What will Air Belgium do with A330-900neos?
For those not familiar with Air Belgium, it's an airline that commenced operations in 2018, with Airbus A340-300s that previously operated for Finnair. Here's how Air Belgium's business model has progressed:
Air Belgium intends to use its first Airbus A330-900neo for the Brussels to Mauritius route as of October 15, 2021, as that route will operate twice weekly. Then the second plane is expected to support the carrier's winter flying program, so I wouldn't be surprised to see that flying to the Caribbean. However, nothing has been finalized there yet.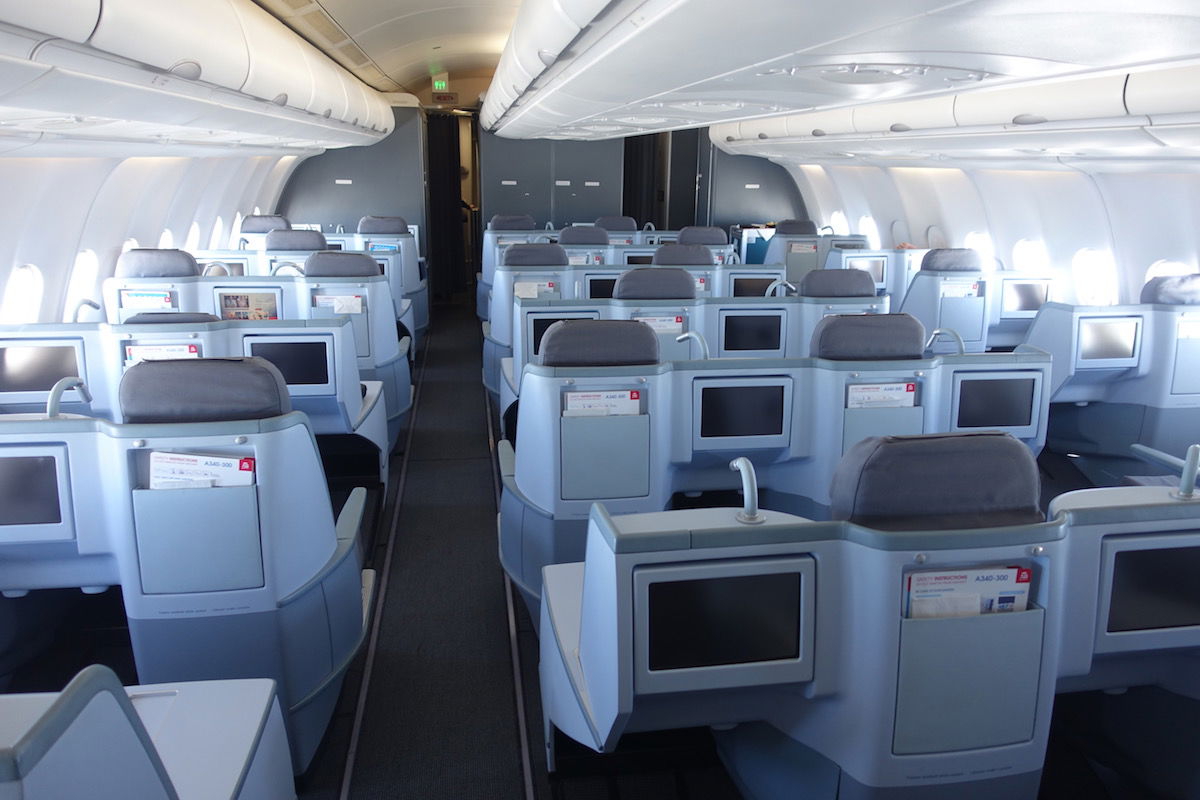 I still don't actually understand Air Belgium's business model (and I'm not sure the airline does either, for that matter), but I sure am curious to see how this plays out.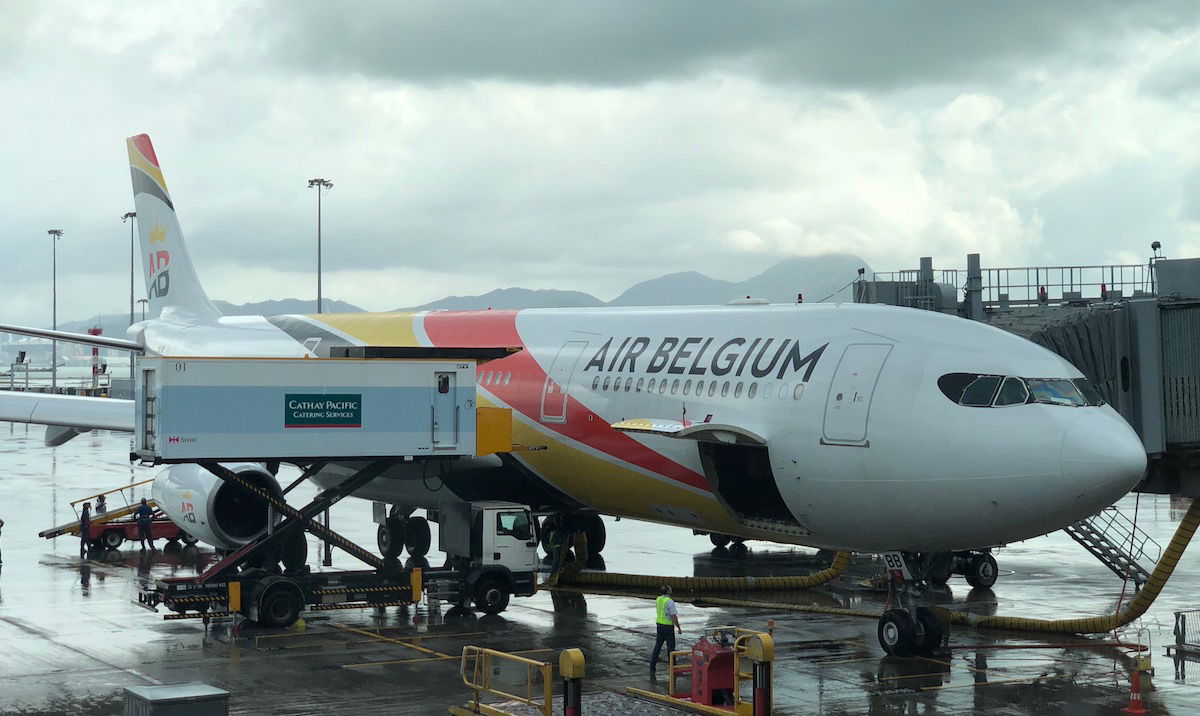 Bottom line
Air Belgium will be acquiring two Airbus A330-900neos in 2021, which will eventually replace A340-300s. These planes were both initially supposed to fly for RwandAir, but the airline ended up canceling its order. It's great to see Air Belgium modernizing its fleet with more efficient aircraft, and I can't wait to see what's in store next for this quirky airline.
Air Belgium will first fly the A330-900neo between Brussels and Mauritius, and then this winter we can expect the plane to operate at least one more route.
What do you make of Air Belgium acquiring Airbus A330-900neos?