I really love new airlines, and do what I can to root for them. As an airline product geek, there's something incredibly exciting about flying a new airline where you have no clue what to expect.
There's a new airline that's supposed to take to the skies next month. I can't decide whether I'm more excited, or more confused by their business model.
Air Belgium will launch flights between Brussels and Hong Kong starting next month… or so they claim.
Air Belgium as such isn't a new airline. According to the Wikipedia page about the company, Air Belgium was an airline from the 1980s until 2000, and then in 2016 it was brought back to life. The airline intends to operate a fleet of four Airbus A340-300 aircraft, all of which used to fly for Finnair (though Finnair is retiring them as they take delivery of the A350-900).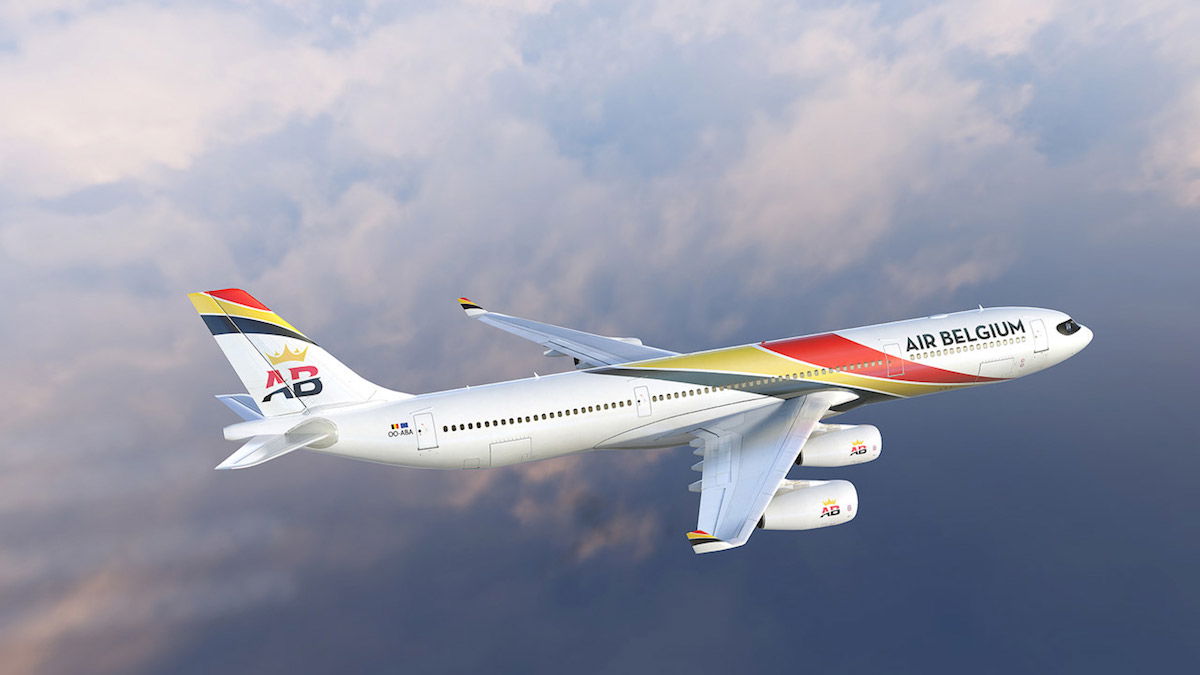 Air Belgium will use these planes to connect Brussels and "greater China." The airline claims that they will receive their first plane in mid-February, and will begin flying between Brussels and Hong Kong by late March 2018, so the route will be launching as early as next month.
Air Belgium will be flying out of Brussels South Airport, which is otherwise primarily used by low cost carriers. The airport will be making some modifications to accommodate Air Belgium, including the introduction of a premium terminal:
The airport will be changing its infrastructure in such a way that it will be able to welcome Air Belgium and its fleet of four A340-300 airplanes, with gradual deliveries starting from mid-February 2018. The airport will be pulling out all the stops to welcome every passenger in optimal circumstances.

A Premium terminal will be created at the current Terminal Sud (Executive Aviation Terminal) to meet the needs of business and premium class travelers. Before check-in, they will be able to use the parking and be on the plane within twenty minutes, including the Border and Customs checks and boarding. The full service Business Lounge will offer extensive comfort options for passengers who wish to work or relax before their flight. Construction will start at the end of May and take a year to be completed. In the meantime, BSCA will be providing temporary solutions to guarantee the comfort of the travelers from the very first flight.
So, what can you expect in terms of Air Belgium's onboard product? It looks like they'll maintain somewhat similar cabins to what Finnair had on the planes before, at least in business and economy. Business class will feature fully flat beds, in a staggered configuration.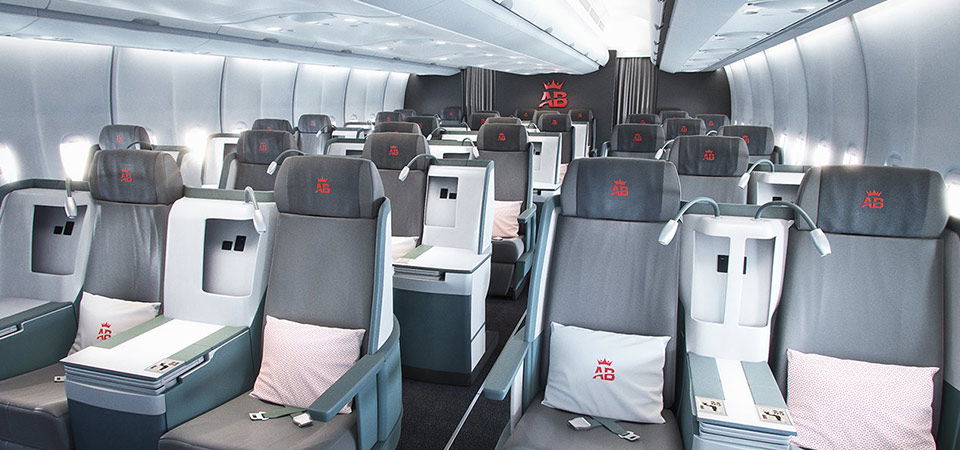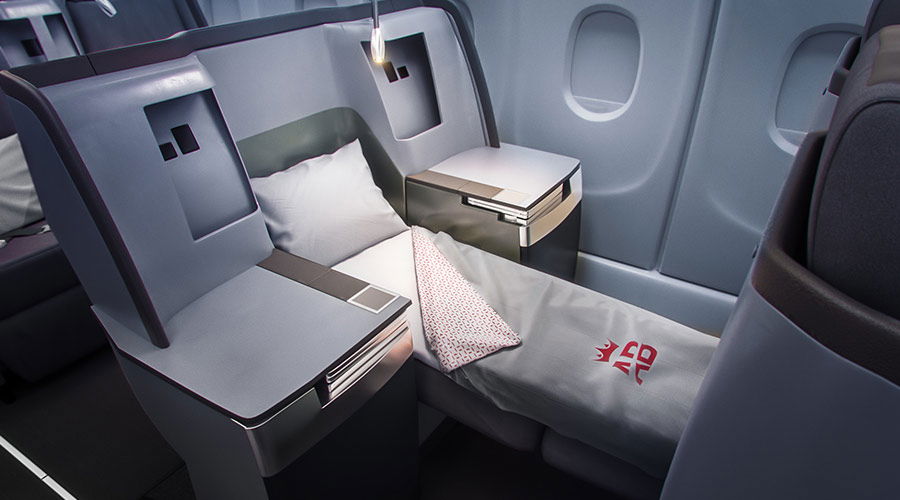 Air Belgium will have a premium economy cabin, in a 2-3-2 configuration.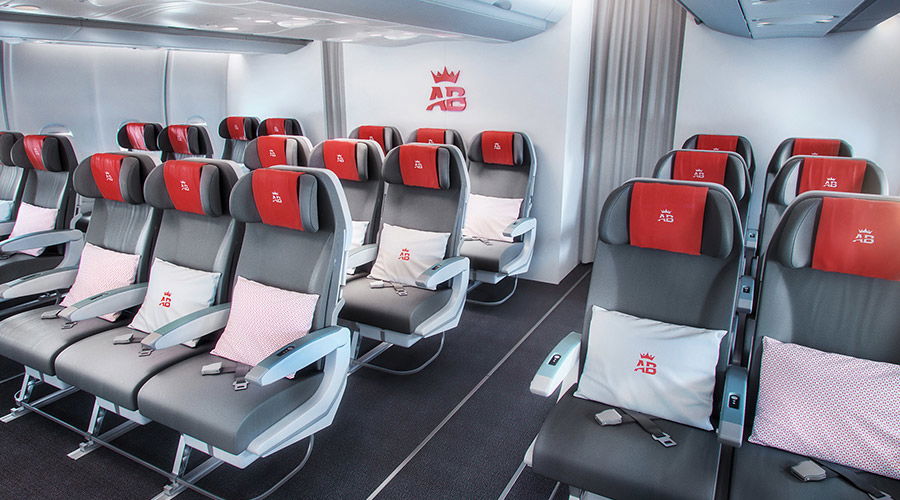 Economy will be in a 2-4-2 configuration.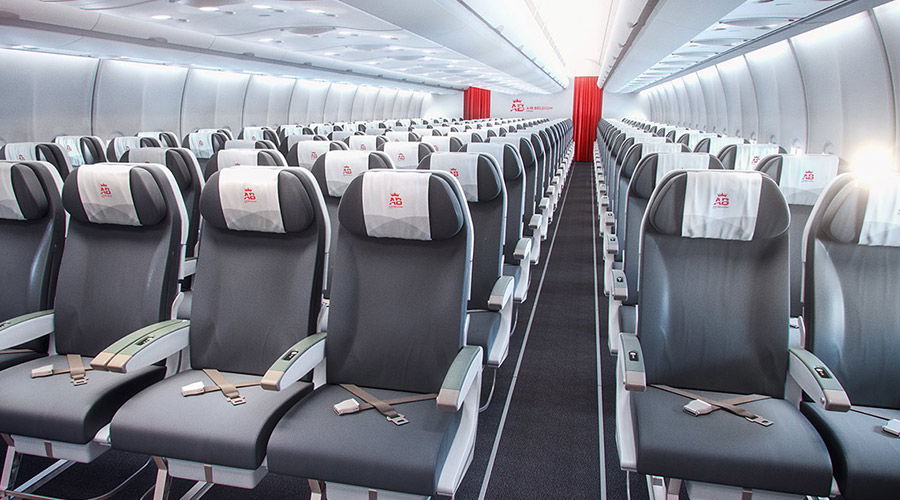 I'm not sure I really get the business model here. A new airline will be flying inefficient aircraft from Brussels to Asia, when economy fares in the market are typically in the $550-700 range (based on looking at fares right now). Furthermore, the airline has no partners (at least yet), so they'll have limited feed.
Perhaps the coolest aspect of this is that a new airline is branding themselves as "Air Belgium" around the same time that the Brussels Airlines name may disappear.
Assuming this airline is more legitimate than Baltia, I'll be doing everything in my power to fly them!
What do you make of Air Belgium? Am I the only one who finds their business plan a bit strange?
(Tip of the hat to YHBU)