Let me start by saying that the purpose of this trip isn't necessarily to write a great review. In other words, I'm not taking my mom to the Park Hyatt Jeddah on Saudia, and connecting on Kuwait Airways to Bandar Seri Begawan, so I can take the Royal Brunei 787.
Instead, the goal of this trip is to make my mom smile.
For some quick background, I was actually supposed to fly to Australia via Europe and the Middle East today, and was going to spend three weeks in Australia.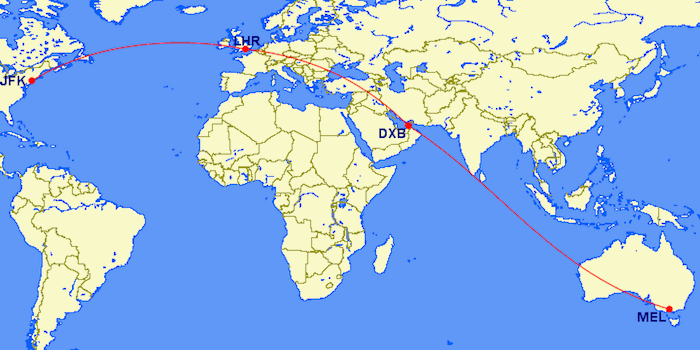 Then last week I started having second thoughts about the trip, as I was a bit burned out with travel after an absolutely crazy flying schedule for a couple of months. And I was enjoying spending time with my parents, and didn't want to leave them for a long time.
So what did I decide to do? I ended up canceling my award ticket to Australia, and instead asked my mom if she wanted to go somewhere.
Now I know many of you will disapprove, but I decided to book a trip in Emirates first class with my mom.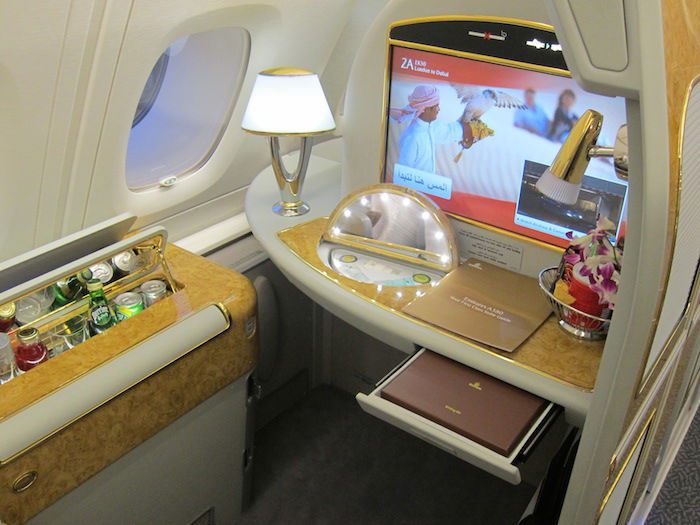 Why?
So while I'll of course enjoy the trip, it won't be that novel for me. But most of the joy I derive out of it will (hopefully) be out of seeing my mom enjoying the experience!
I've certainly learned a lot since I took my mom on her "round" birthday trip in June of 2013:
I need to keep the trip "simple" and avoid too many connections, especially tight ones
We need to move at a slower pace, so we'll be spending more time in one place (and that means I'll be spending several weeks with my mom… wish me luck!) 😉
I need to get her to pack light — it's something I've always done, but the amount of luggage on the last trip proved to be a huge hindrance
Anyway, we're presently flying from Dallas to Dubai, a flight on which Emirates operates an A380 simply because they can, and not because the demand is actually there. Let's just say there are as many crew as passengers on the entire upper deck.
I'm still finalizing some aspects of this trip, but we'll be visiting Abu Dhabi, Dubai, and Muscat. I've wanted to go to Oman for eons, and I'm so thrilled I'll finally be able to visit.
From there we'll be connecting onwards on Emirates to Barcelona, where we'll be spending some time as well.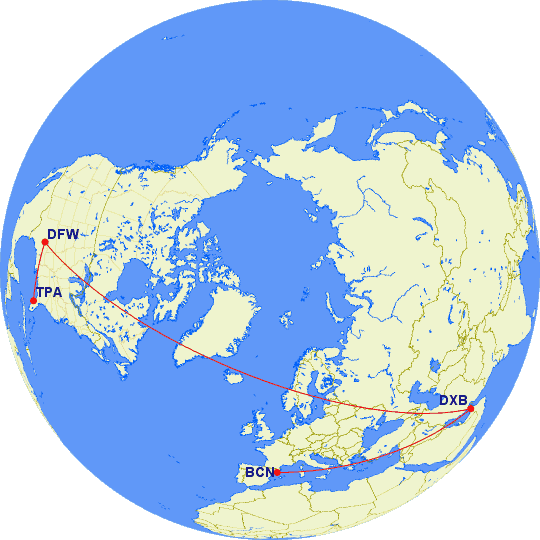 Stay tuned, this should get fun! Or if you're my mom, then she's already losing her freaking mind out of excitement. 😉
And be sure you're following along on Facebook, Twitter, and Instagram, for all the latest updates!