This will probably be a pretty lengthy reflection on the hobby, so either close the window now or bare with me…
The best use of miles gets you where you want to go in comfort
When people ask me what the best use of miles is, my answer is usually "whatever gets you somewhere you want to go in relative comfort." For most, flying is a means to an end, a way to get to somewhere you really want to go.
For example, for the past several days US Airways has been offering virtually unlimited business class award availability between the US and Europe. A lot of people said "well I don't want to redeem my miles for US Airways business class, that's not aspirational."
That's sort of true, except if it enables your family of six to get to Europe in flat beds at the saver award level without paying fuel surcharges, does it really matter whether the product itself is "aspirational?" That's a fantastic redemption, as far as I'm concerned. And really, what are your other options for getting a family to Europe in business class this summer?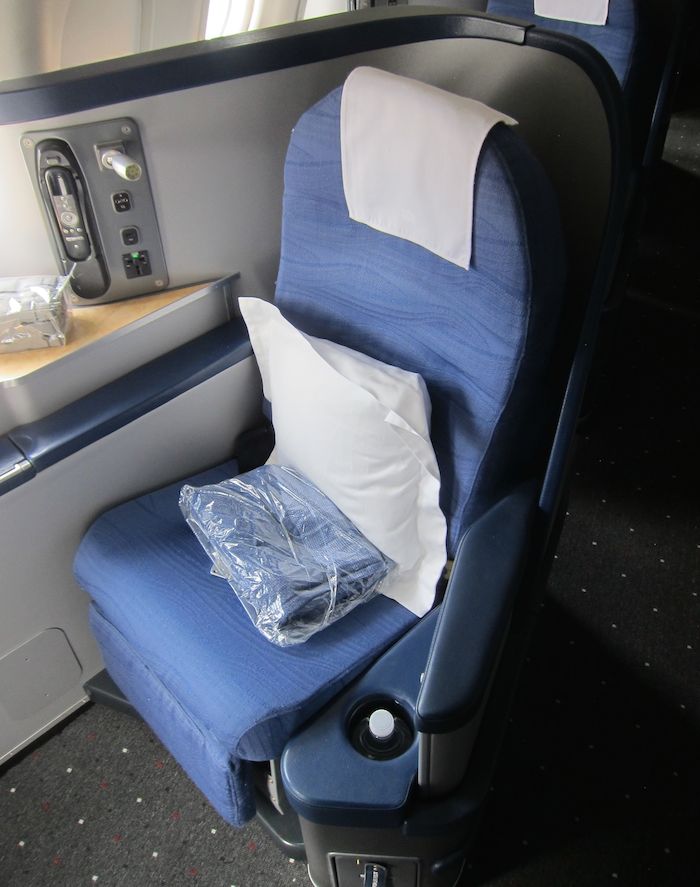 US Airways A330 business class
And then there are masterpieces
All of the above being said, there are some awards that are works of art. If you've been in this hobby for a while, you've no doubt crafted an award ticket that you're especially proud of.
I've had more than a few of these over the past decade, though I have one coming up soon that I'm especially proud of.
Last May I redeemed 140,000 US Airways Dividend Miles for travel in first class to Australia… via Europe and the Middle East.
I have the same routing in both directions, flying New York to London in British Airways first class, and London to Melbourne via Dubai in Qantas A380 first class.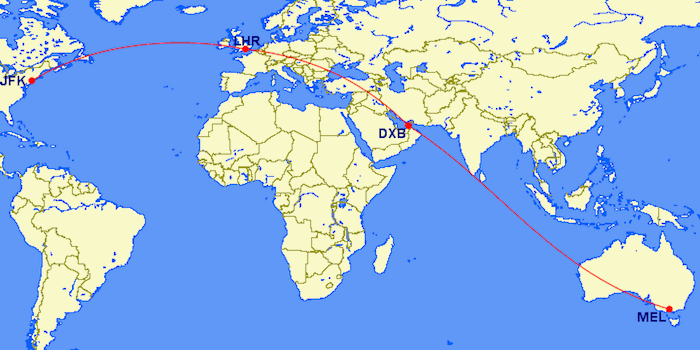 What made this award especially was that it was booked shortly after US Airways joined oneworld. This meant that:
In other words, this isn't a route I could duplicate again, and even if I could, it would cost me a lot more.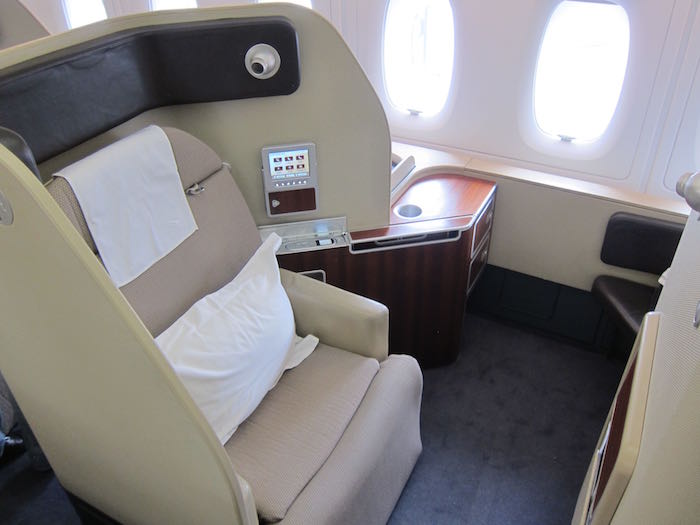 Qantas A380 first class
But I don't know if I feel like taking the trip…
So here's what makes this odd. In the past I would have felt like I needed to take the trip just because it's a great "value."
But I've flown British Airways first class. Many times.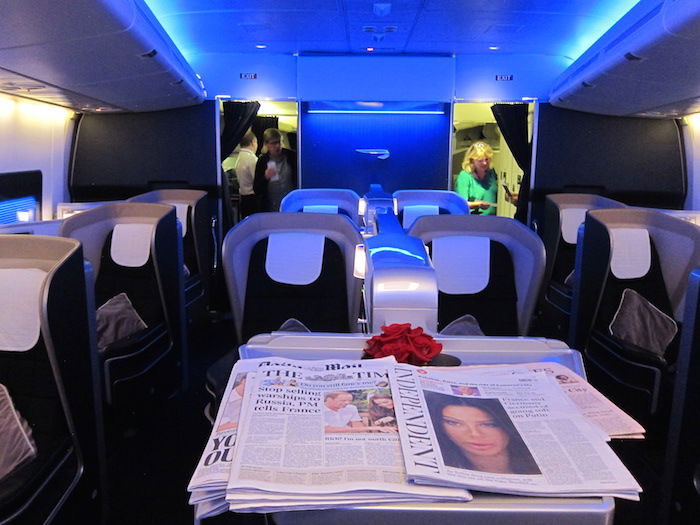 British Airways 747 first class
I've flown Qantas first class. And it's nice. But I'm not sure that it's so nice that I'd get much marginal value out of spending literally 50 hours in it.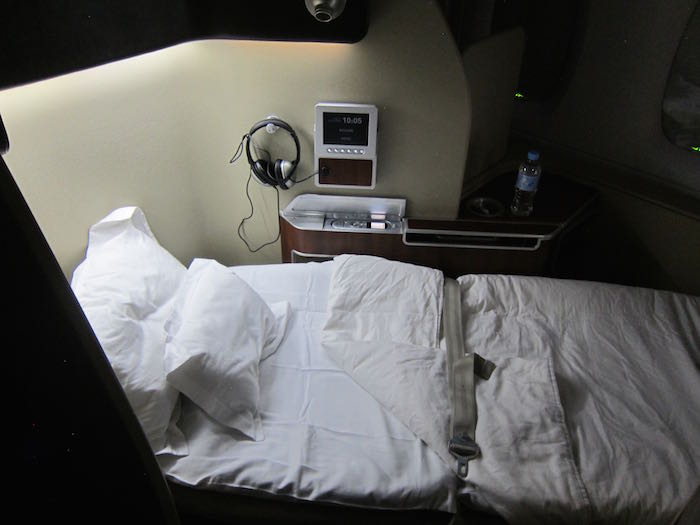 Qantas A380 first class bed
So is it a great use of miles on paper? Yes. But I also almost feel like I'd rather just take a "decent" business class product straight to Australia, since I don't know what marginal return I'm getting out of the extra time I spend in the air.
Even having that thought process is almost like an out of body experience for me.
Say it costs me the same number of miles to fly business class direct vs. all these extra hours in first class. In the past I would have unequivocally said "wow, I get all this extra first class flying for FREE!" Now my thought process is more along the lines of "meh, do I really want to be on a plane without Wi-Fi more than twice as long as I have to?"
Don't get me wrong, none of these are actually complaints. I'm not asking anyone to feel sorry for me at the prospect of having to spend days in international first class. I'm just noticing a fundamental shift in how I think about flights and figured I'd share that. And I'm not sure whether that's temporary or permanent.
I don't actually feel like going anywhere right now…
Flying/traveling/loyalty programs are 110% of my life. But I think I may have overdone it lately.
In the past 10 weeks, I've flown over 100,000 miles. And that's not necessarily that much more than I'd usually fly, though it has involved a lot more timezones and 3AM flights than even I'm used to.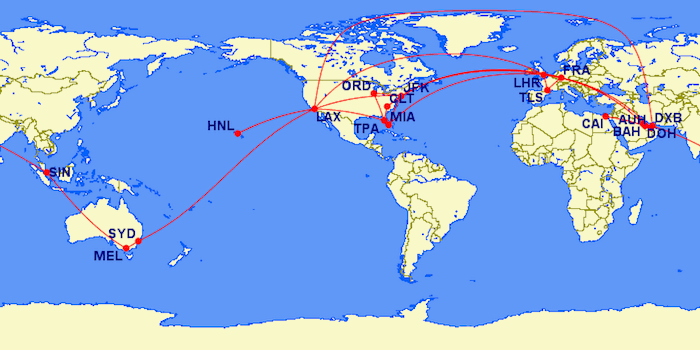 I've spent the past five days at home with my parents (not living in hotels, for once), and it has actually been kind of relaxing. I've been getting sleep. I've been going to the gym. My mom has cooked. I've had access to all the things I'm deprived of at hotels, like fresh fruit, yogurt, and drinkable coffee whenever my heart desires. Oh, and I've been spending time with my parents, which has been nice as well.
So, am I crazy?
My trip is supposed to start a bit over a week from now. On one hand I'm tempted to cancel it. Maybe I'd spend more time here with my parents, and then maybe I'd take my mom to India, which she has always wanted to visit. It's a good time of year, after all.
Or I could go to Australia. It's not that I wouldn't like to explore Australia more intensively, it's just that I'm kind of enjoying relaxing. And as nice and enriching as travel is, it's most definitely not "relaxing," as anyone that has to work while traveling can relate to.
But can I really turn down the opportunity to return to Queenstown, New Zealand, for example, which is one of my favorite places in the world?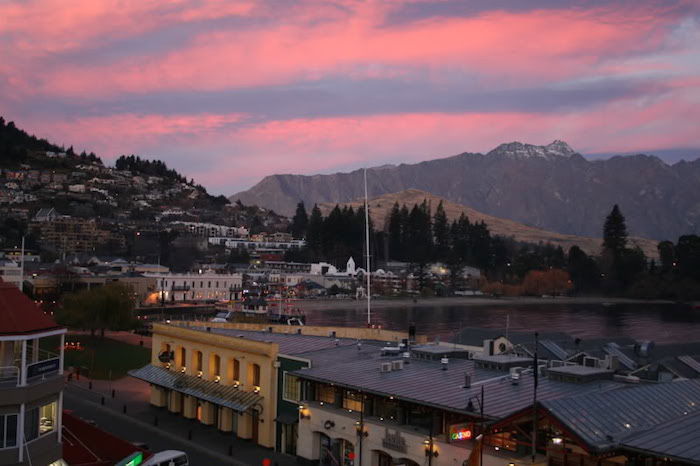 Queenstown, New Zealand
What should I do… and/or what would you do?