---
Ben's reviews of the various components of our trip are much more detailed than mine, but I thought it'd be good to compare my (admittedly much less experienced) perspective with his, and also to give some insight on what it's like to travel with him.
The only part of China I'd visited prior to this was Beijing, and I was looking forward to seeing some more of the country. I had also never flown a mainland China-based airline, so I wasn't sure what I was in for. Here are some random observations.
Xiamen Air Flights
The outbound airport experience at LAX was not exactly glamorous. We stopped for a few minutes at the Korean Air lounge, where I drank about 10 glasses of water (in my defense, the glasses there are no bigger than the cups you use for rinsing at the dentist's office).
Then we walked to our gate, and found that it had been assigned to another flight. We sat around for a while until a new gate was assigned, and it was in a distant annex of the Tom Bradley International Terminal that Ben described as looking like a Costco/Berlin airport.
After a 20-minute delay from the scheduled boarding time, we squeezed onto a standing room only bus that took us halfway to China on a fairly long ride to the remote stand where our 787-9 was parked.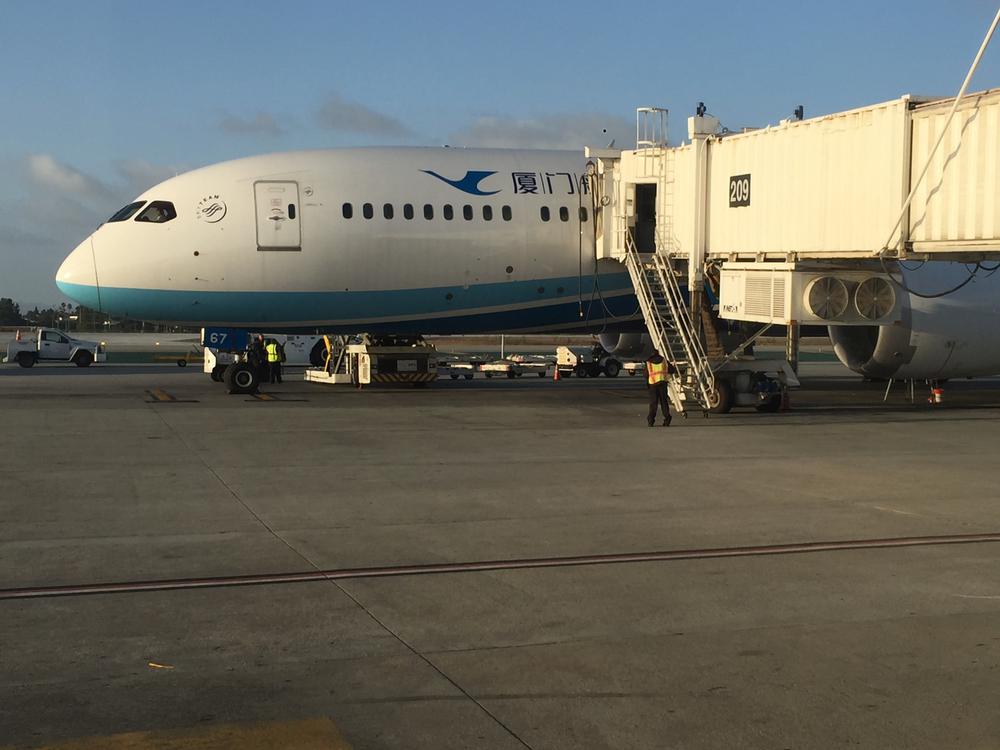 Once we boarded, things were a little more civilized. While I'm not a huge fan of the cabin's color scheme (give me China Airlines' 777 business class cabin colors any day), the seat was comfortable and the crew smiled.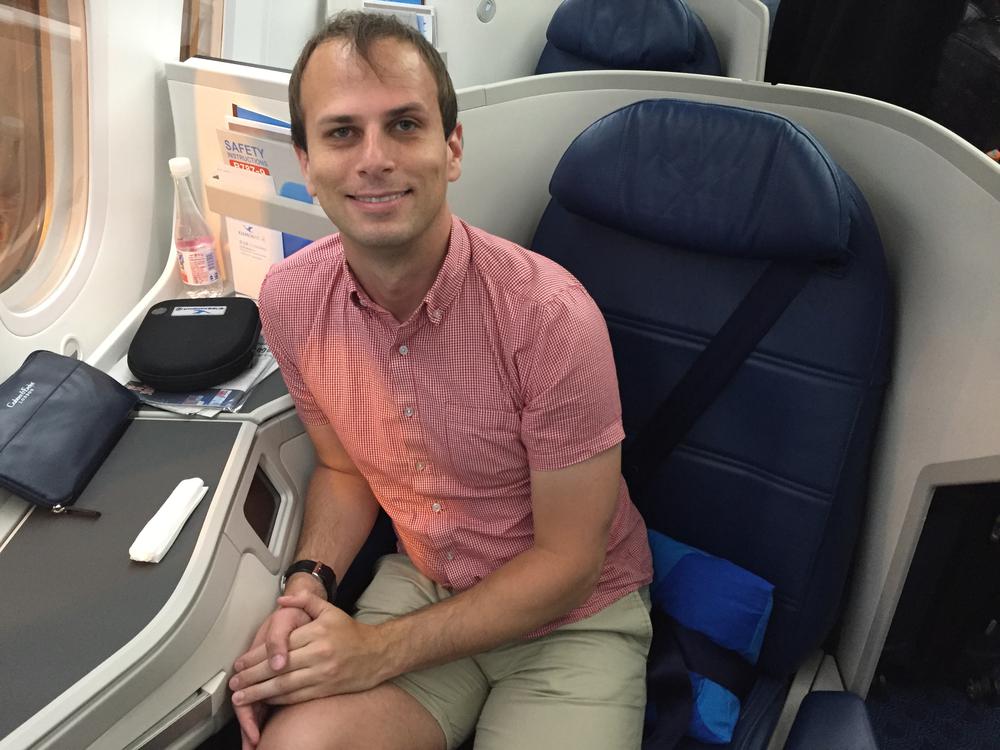 I found the food to be pretty good, and I was thrilled that the service was so quick, since I just wanted to go to bed. I slept for about six hours on the flight. The movie and TV show selection wasn't great, but internet was fast, so I was able to keep myself entertained.
The domestic flights between Xiamen and Chengdu in business class were comfortable, and they handed out tablets that actually had a much wider selection of English language TV shows and movies than the built-in entertainment on the 787s. The food definitely wasn't anything familiar to me, and since I am about as picky with food as the most particular toddler, I only had a few bites.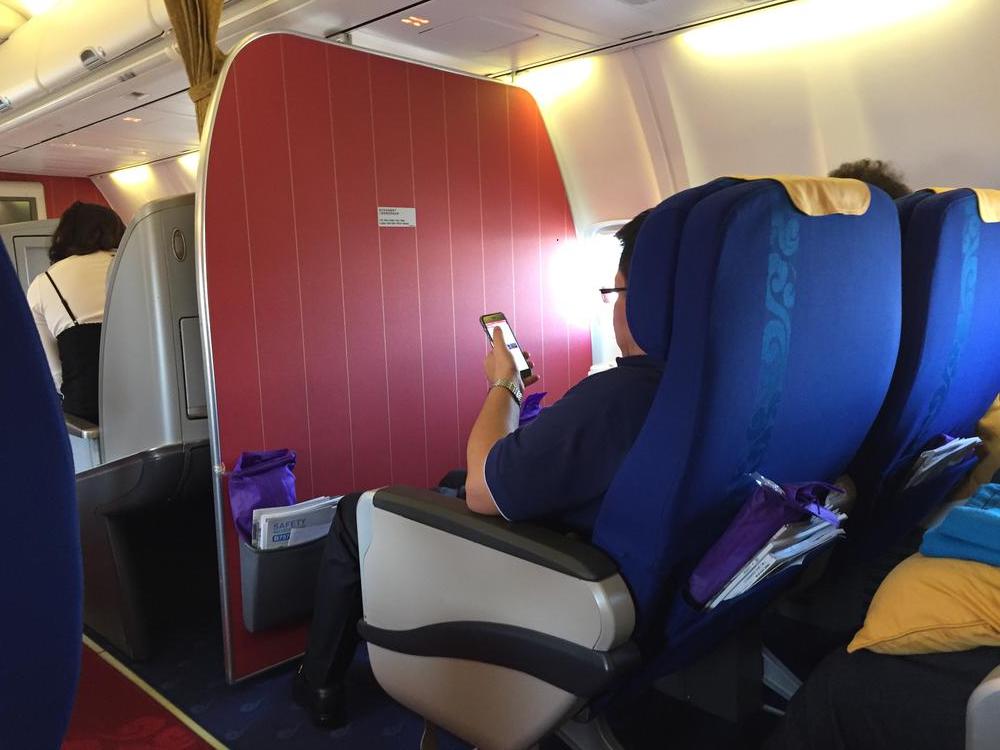 The recorded announcements upon landing were something I looked forward to, especially the part where they say, "Xiamen Airlines is your sincere friend." I was a little worried they only hung out with me out of pity or a sense of obligation. 😉
St. Regis Chengdu
I had never stayed in a St. Regis before. The décor isn't exactly the style I'd choose for my home, but it's what comes to mind when I think of the word "fancy."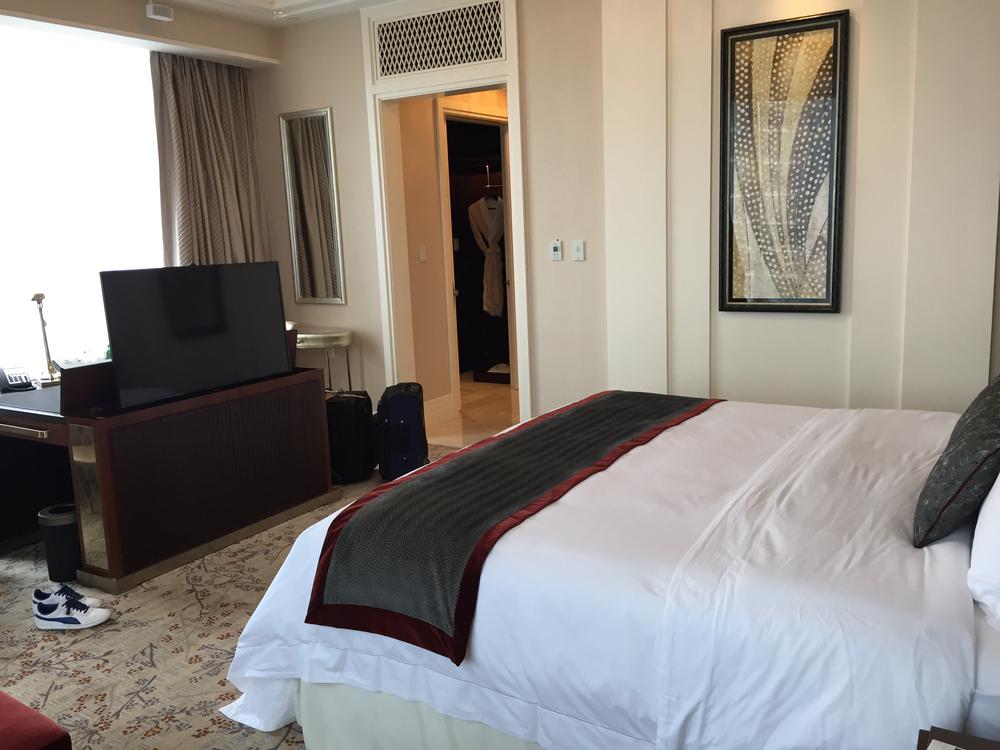 The views from my room made me feel like I was staying in Dubai: Chengdu is a city of 10 million people, so as you'd expect, I saw huge skyscrapers when I looked out the window.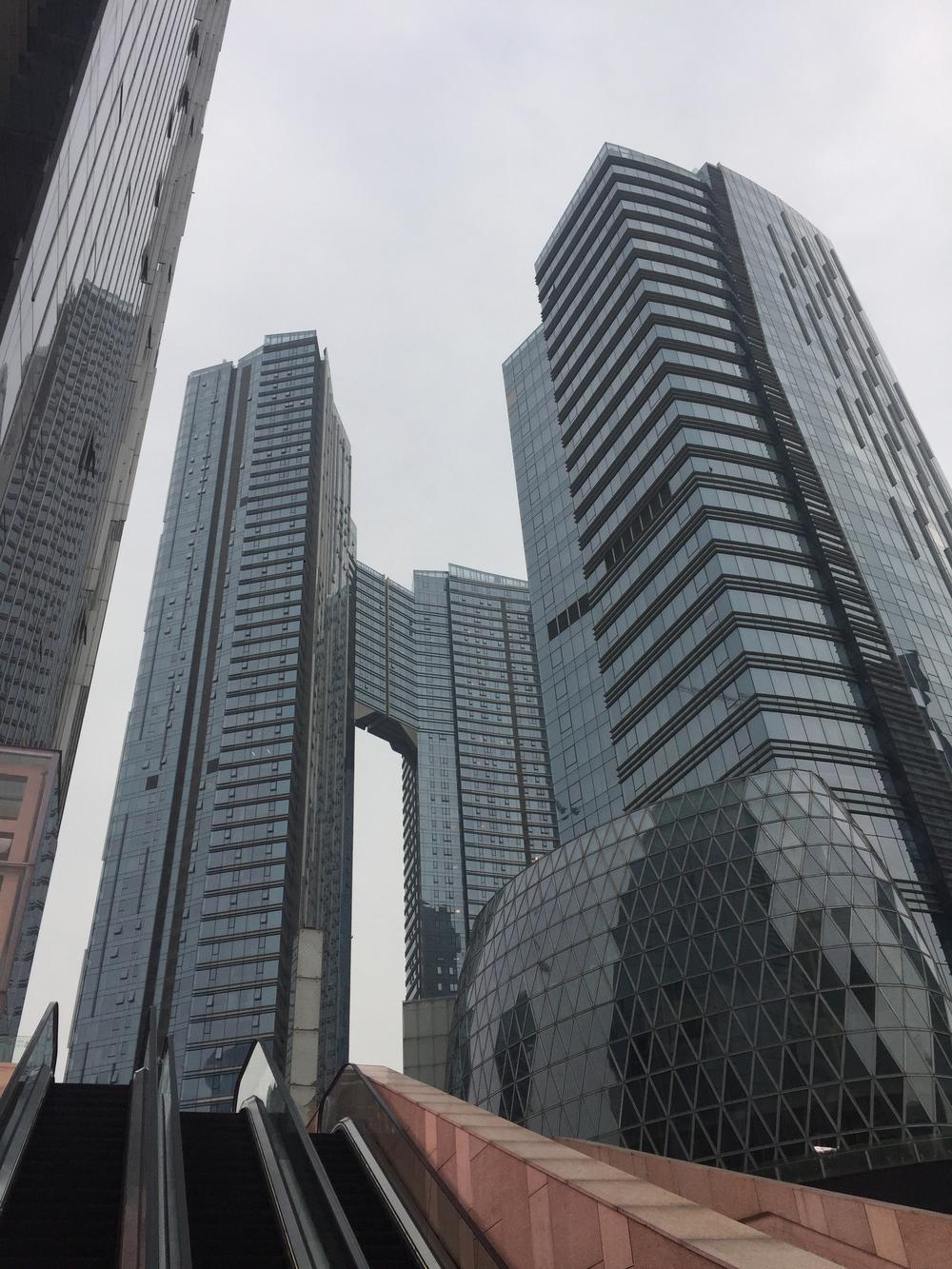 On the second day I got this amazing note from the room attendant: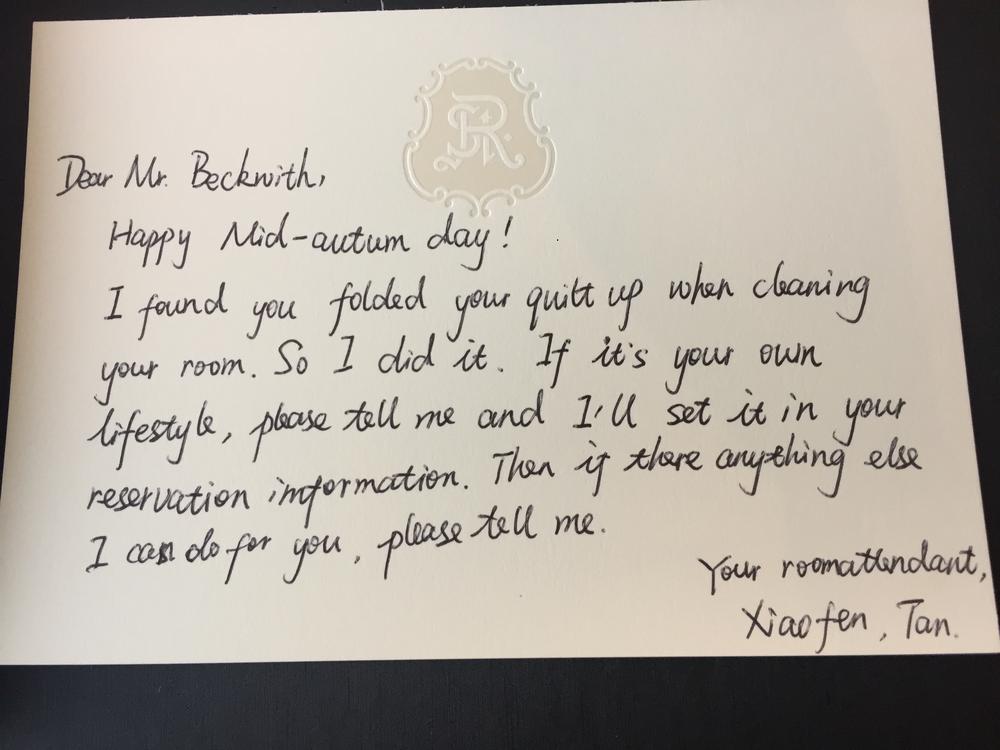 I think the note is referring to the runner that's often at the end of hotel beds, which usually falls off the bed while I sleep at night (you can see it in one of the photos above). Still, I was super impressed with their attention to detail, and with the note itself!
The breakfast buffet was massive, and I think I consumed enough food both mornings to noticeably impact Starwood Hotels' earnings for the quarter.
Walking around the area surrounding the hotel, the hotel seems to be located in the city's "fake Apple Store" district – there were literally dozens of Apple Store knockoffs (some did a convincing job of copying the original, some didn't even try). But it was a good area from which to explore the city, and we walked to nearby Tianfu Square.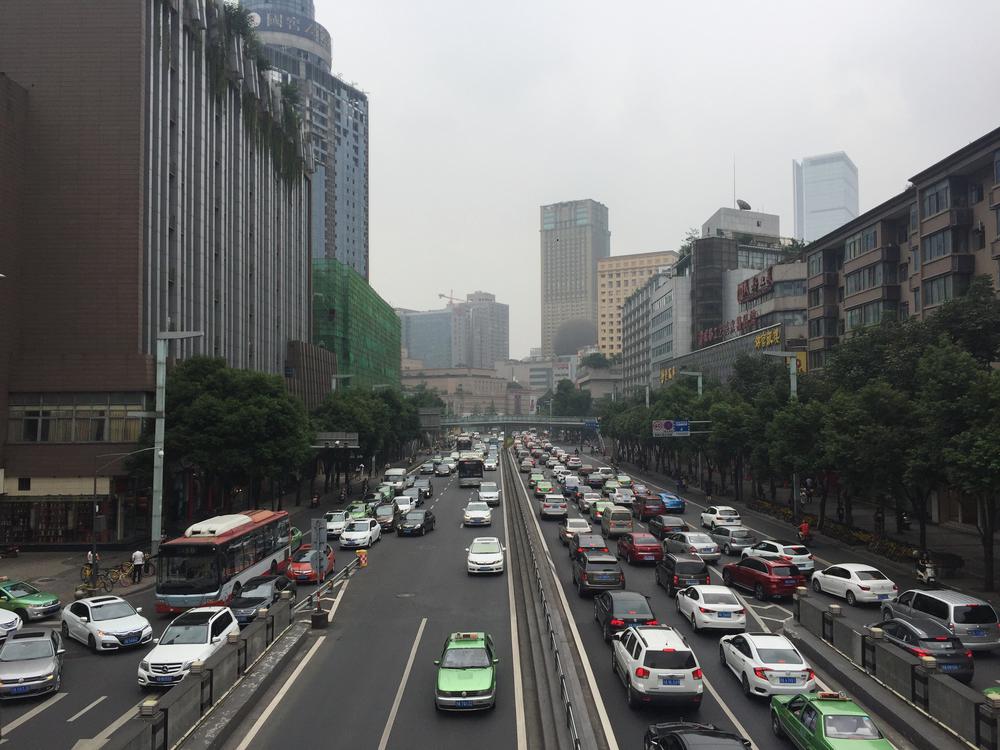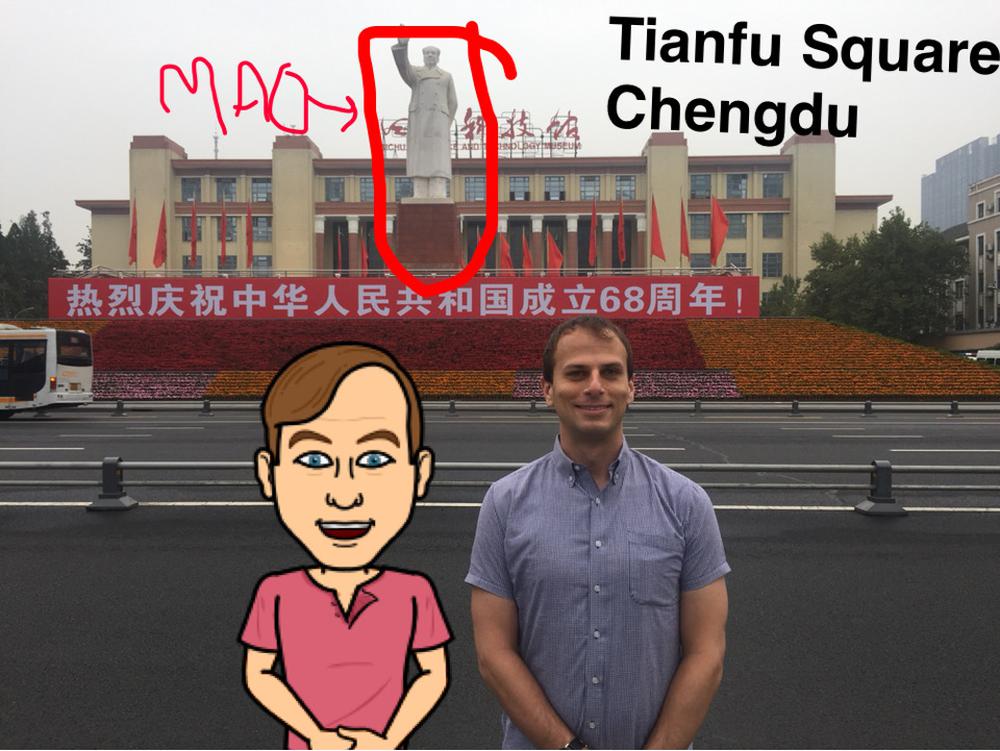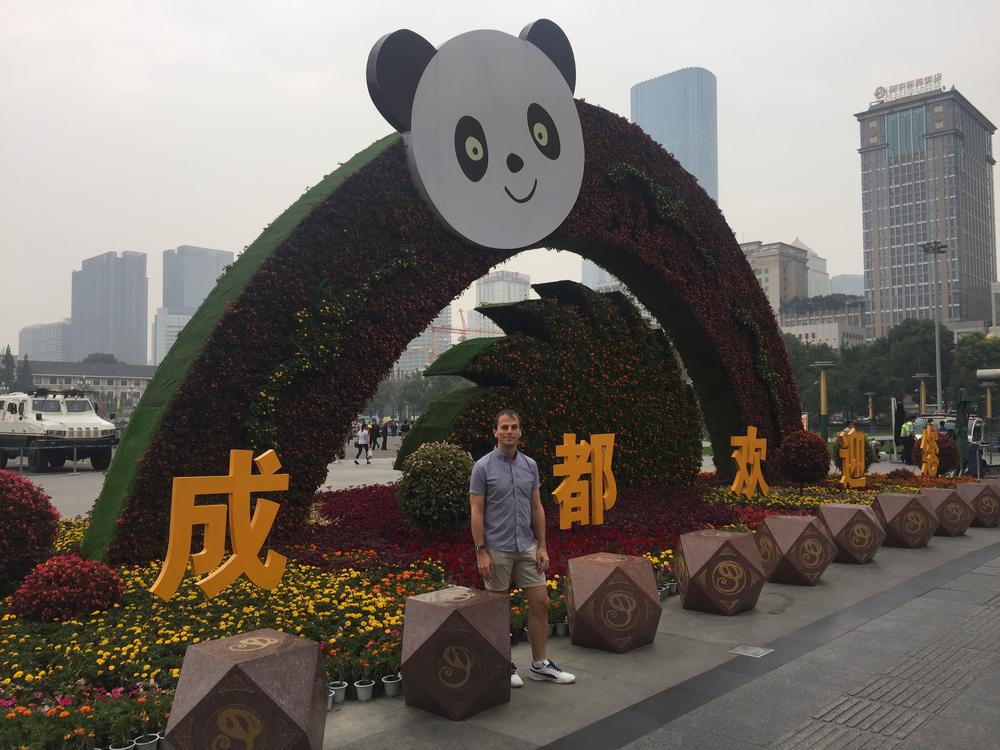 Le Meridien Xiamen
In Xiamen we were trying to decide whether to stay at the Westin in town or Le Meridien, which is a bit isolated from everything. I advocated for Le Meridien, and while it was nice, we didn't get to see much of the island. What we did see was really nice, and made me want to return for another visit. (I especially would like to see the nearby island of Gulangyu, a UNESCO World Heritage Site that is supposed to have nice beaches and interesting architecture.)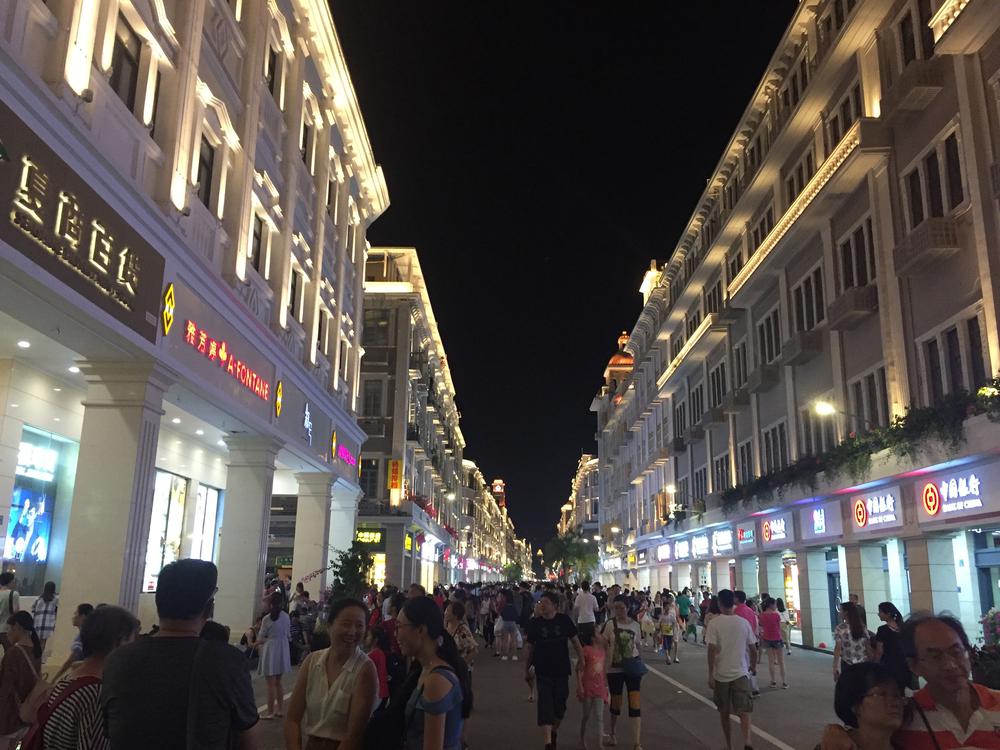 The hotel itself was dazzling, in more of a glitzy way than the St. Regis. The Malin+Goetz toiletries were awesome, and the staff was friendly (maybe a little too friendly at the spa).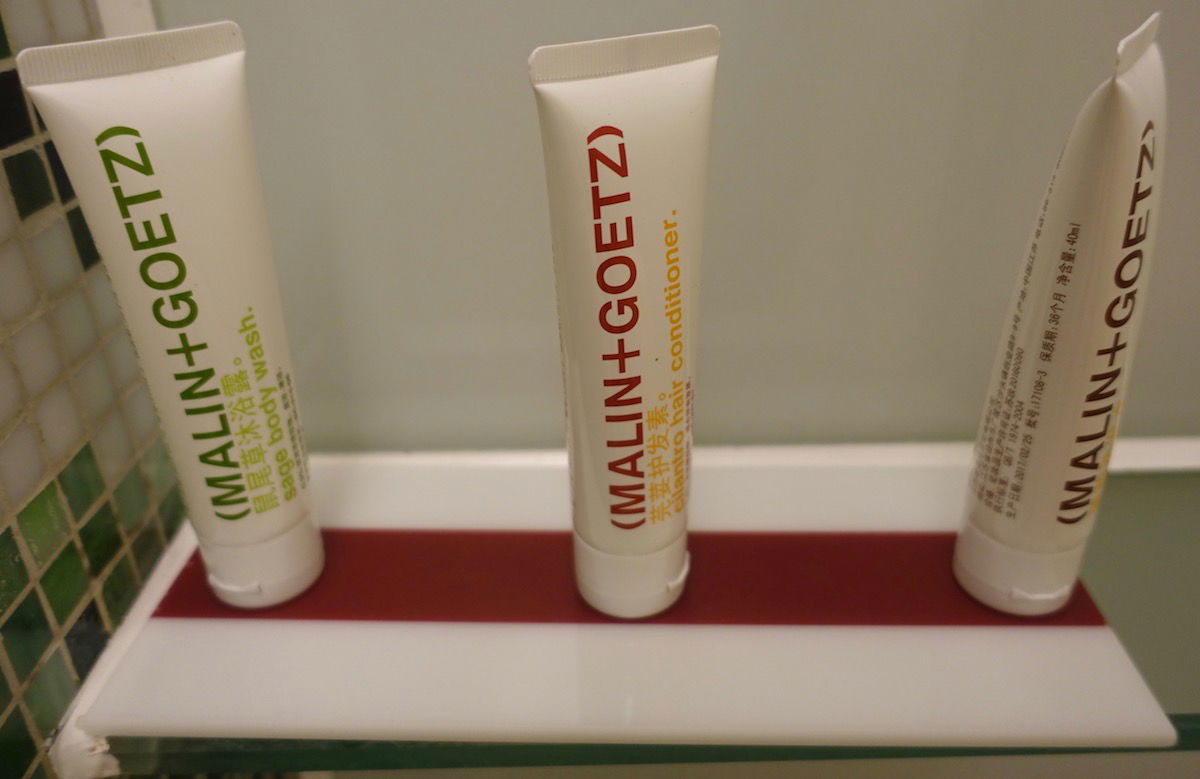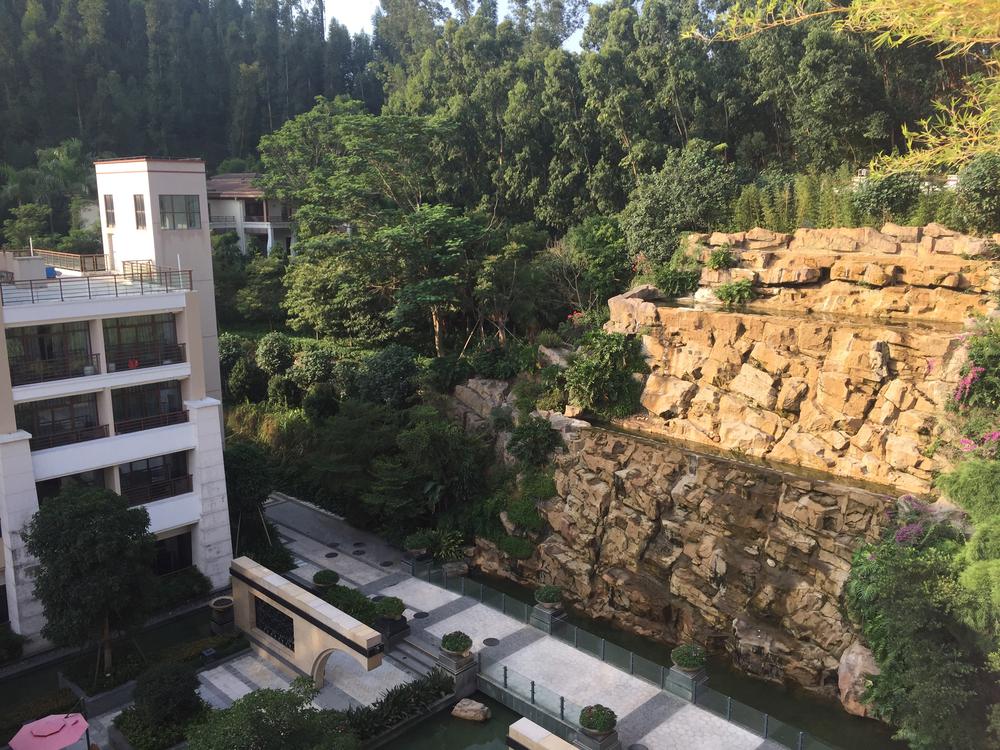 Traveling With Ben
Even if I were a professional chocolate chip cookie taste tester, I don't think I would love my job as much as Ben loves his. He is constantly writing, and says he's addicted to it. But he does try to live on Eastern U.S. time, which makes for some crazy hours when abroad.
Ben usually likes to be among the first to board so he can get good photos of the cabin, so when boarding begins he makes a mad dash for the plane. If anyone has ever watched the game show Supermarket Sweep, it's a little like when the clock starts and the contestants take off running with their shopping carts, except in this case it's a Tumi rollaboard.
Another good lesson from traveling with him is to roll with the punches. Ben is nice to every flight attendant, every taxi driver, every hotel employee…even when they have bad news (like "your room isn't ready yet," or "we'd like you to spend the next 30 minutes cleaning up panda feces"). Getting upset or angry is a good way to ruin your day, as well as the day of the person you're directing your frustration at.
He also goes to the gym every day when he travels. I went once on this whole trip, and I was pretty proud of myself.
Finally, if you hope to continue traveling with Ben in the future, don't ever say anything negative about Shawn Mendes or the Real Housewives.
Bottom Line
I had a really great time, even apart from all the panda fun. Thanks to this trip and Delta's Status Match Challenge, I'm a SkyTeam guy now. Bye, Oneworld!