This past week I took my mom on a last minute trip to Big Sur, California. In this post I wanted to provide some background on that trip, before getting into the actual reviews of flights and hotels.
The motivation for this trip
My mom is the bravest person I know — she was diagnosed with ovarian cancer nearly two years ago, and has been such an incredible fighter. She basically spent the year before coronavirus going through chemo and recovering from surgeries, and then coronavirus hit, so she was locked in her home even longer.
We've done what we can to spend as much quality time together as possible — for example, we spent quite a bit of time together in Germany last fall. Of course a priority has been keeping my mom safe from coronavirus, and fortunately she was vaccinated at the beginning of the year.
While we have some family travel planned for the coming weeks, last week we did something really special. My mom only had a single doctors appointment first thing Monday morning, and otherwise didn't have anything for the week, which is rare. She was also feeling relatively good, so we took advantage of that, and I planned a mother-son trip just for us.
My mom and I have had so many amazing trips together over the years. Growing up I remember traveling every summer with her to Germany to see family, and then we'd always visit some new countries in Europe. I remember when I graduated high school and we visited New Zealand and Australia together, and absolutely loved it. That's only the tip of the iceberg of the amazing travel memories I have with her, and I'm excited for those to continue.
The hotels we stayed at
Ford and I stayed at Alila Ventana Big Sur in late 2019, and loved the hotel. It's my favorite points hotel in the US. Since then the property has only become better, as stays here now include all meals, and the same number of points are required.
Award availability can be tough to come by at this hotel, though as I started to look at where we could go, I noticed this hotel had award availability for three nights the same week. I immediately booked, and applied a Globalist suite upgrade award to confirm a suite upgrade — can't beat that!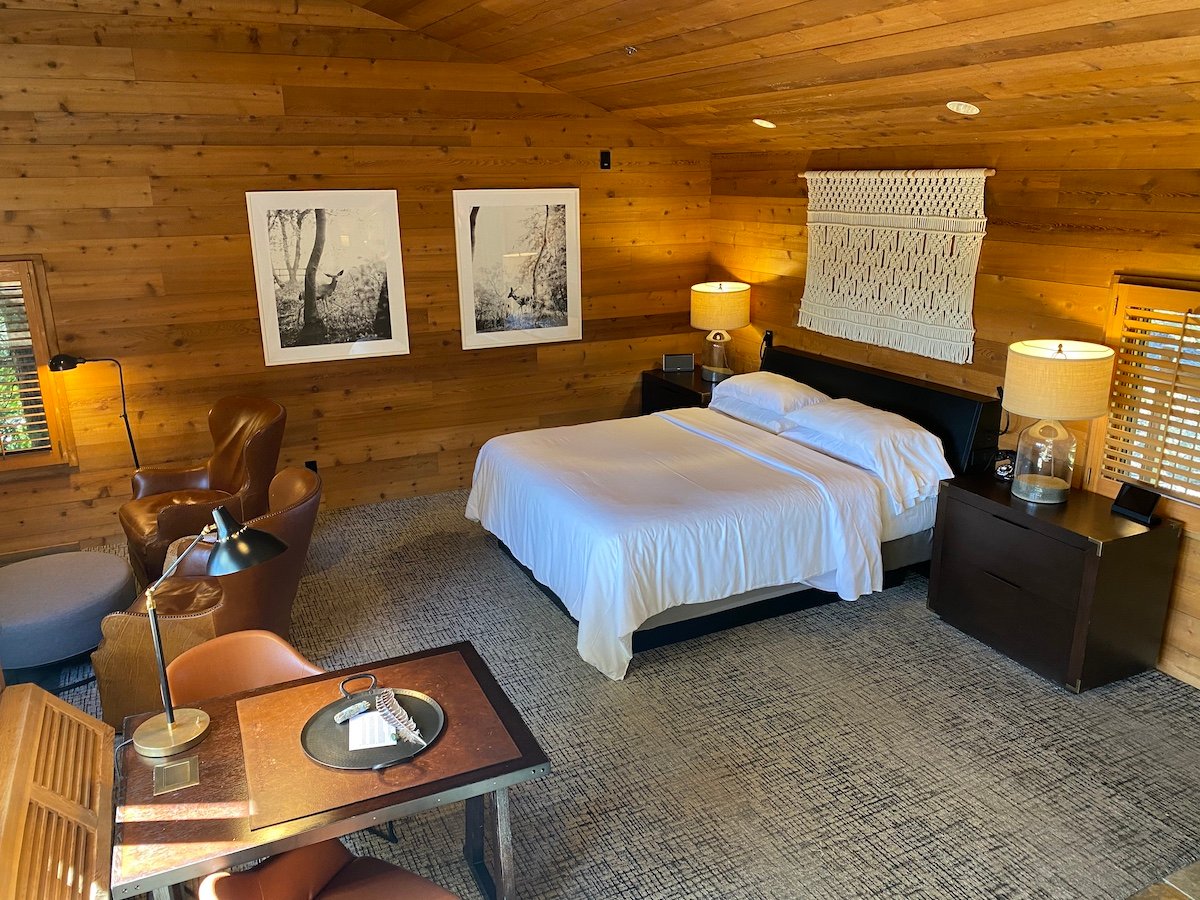 Alila Ventana Big Sur suite
In total we spent five nights in hotels:
We landed at SFO late at night, so I booked a night at the Grand Hyatt SFO, which I've been wanting to check out; I booked this for ~$180
We then spent three nights at Alila Ventana Big Sur, which I booked for 30,000 points per night
We then spent a night at the Hyatt Highlands Carmel, since the Alila only had award availability for three nights, and this hotel is also closer to Carmel, which we wanted to check out; I had heard good things about this hotel, though I am so confused in retrospect, so stay tuned for that review (did I accidentally end up at the wrong hotel?)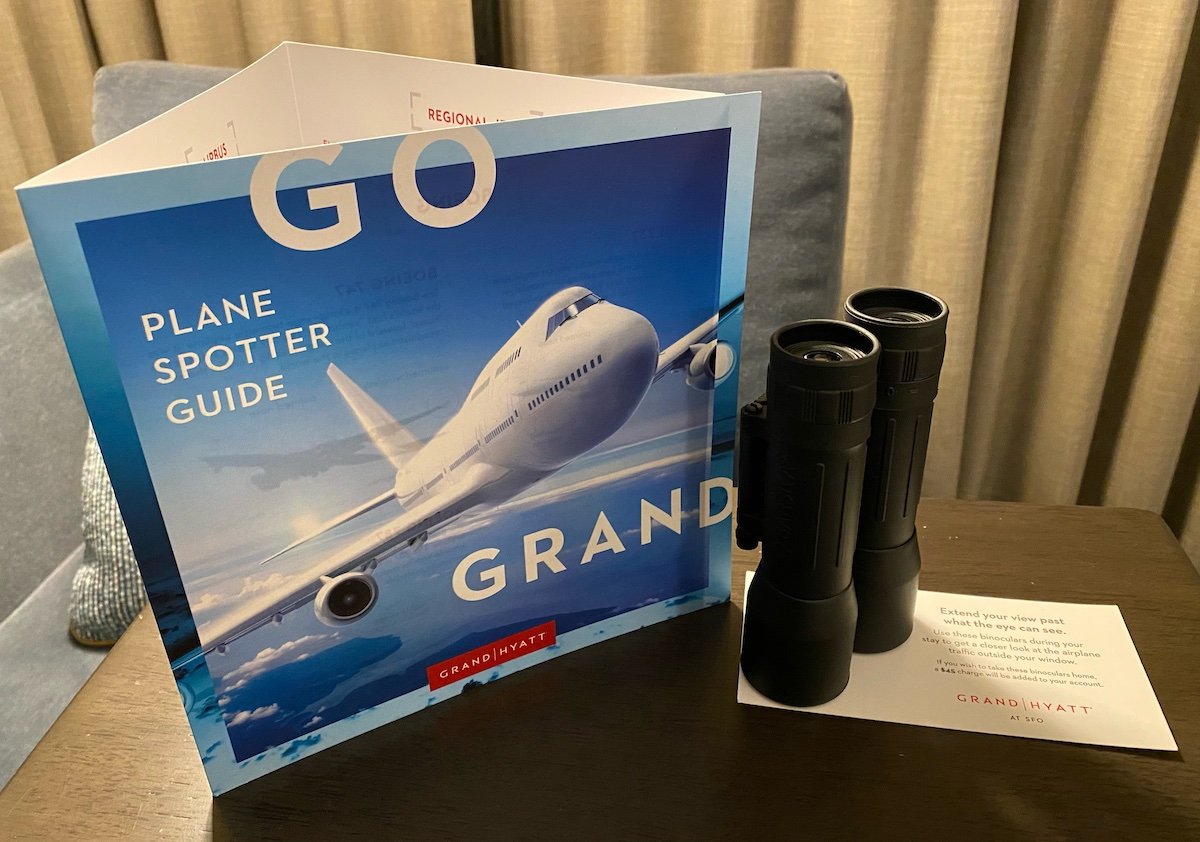 The Grand Hyatt SFO is plane spotting heaven
I knew my mom would love this trip — even though she can't hike, she loves nature and being outside, and the weather forecast looked perfect.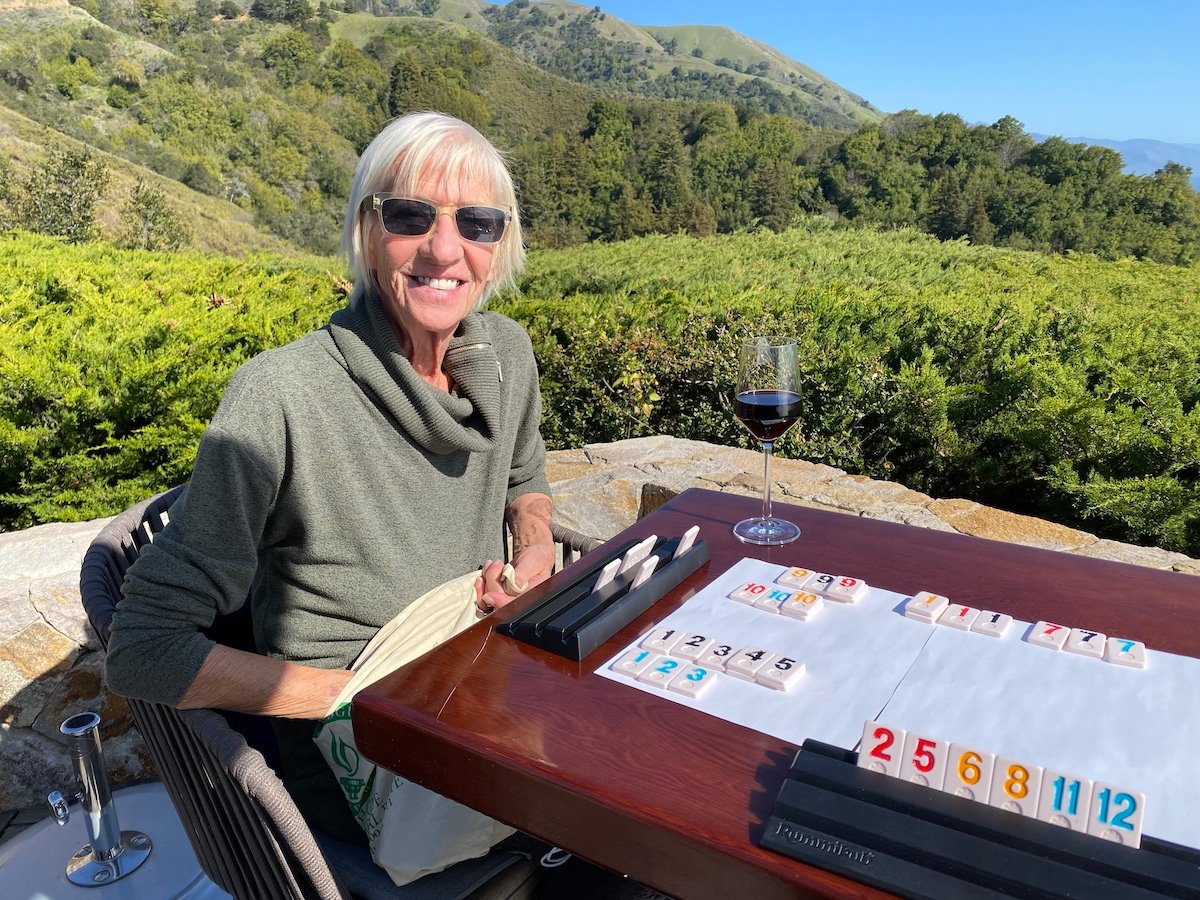 Fun times with mom at Alila Ventana Big Sur
The flights we traveled on
Let me share our flights in the order in which I booked them. The return flight was obvious — Alaska Airlines flies nonstop from San Francisco to Tampa on Saturdays, so we booked that. There was award availability, so I could redeem 25,000 American AAdvantage miles for my mom's seat, while I booked a paid first class fare for ~$600 for myself, as that would count towards American Airlines AAdvantage status.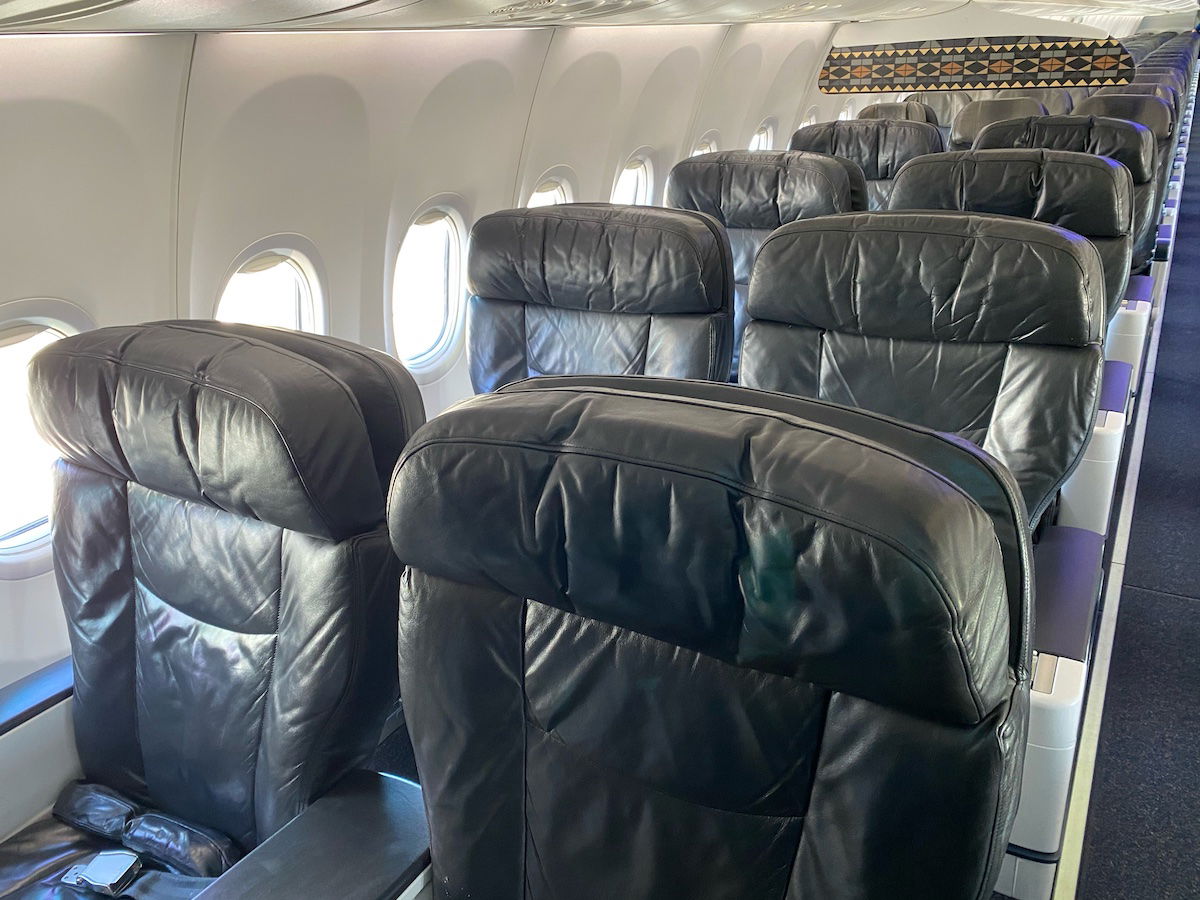 Alaska Airlines 737 first class
The outbound was a bit trickier. Alaska Airlines does fly from Tampa to San Francisco on Mondays (the day we were flying), but it was too early, as my mom had an appointment that morning.
I wanted to find the most comfortable and quick routing possible, so I ended up booking us on United from Tampa to San Francisco via Chicago. Why? The Chicago to San Francisco flight was scheduled to be operated by a Boeing 787-8 with new Polaris seats, and I knew my mom would appreciate the ability to rest for that late night flight.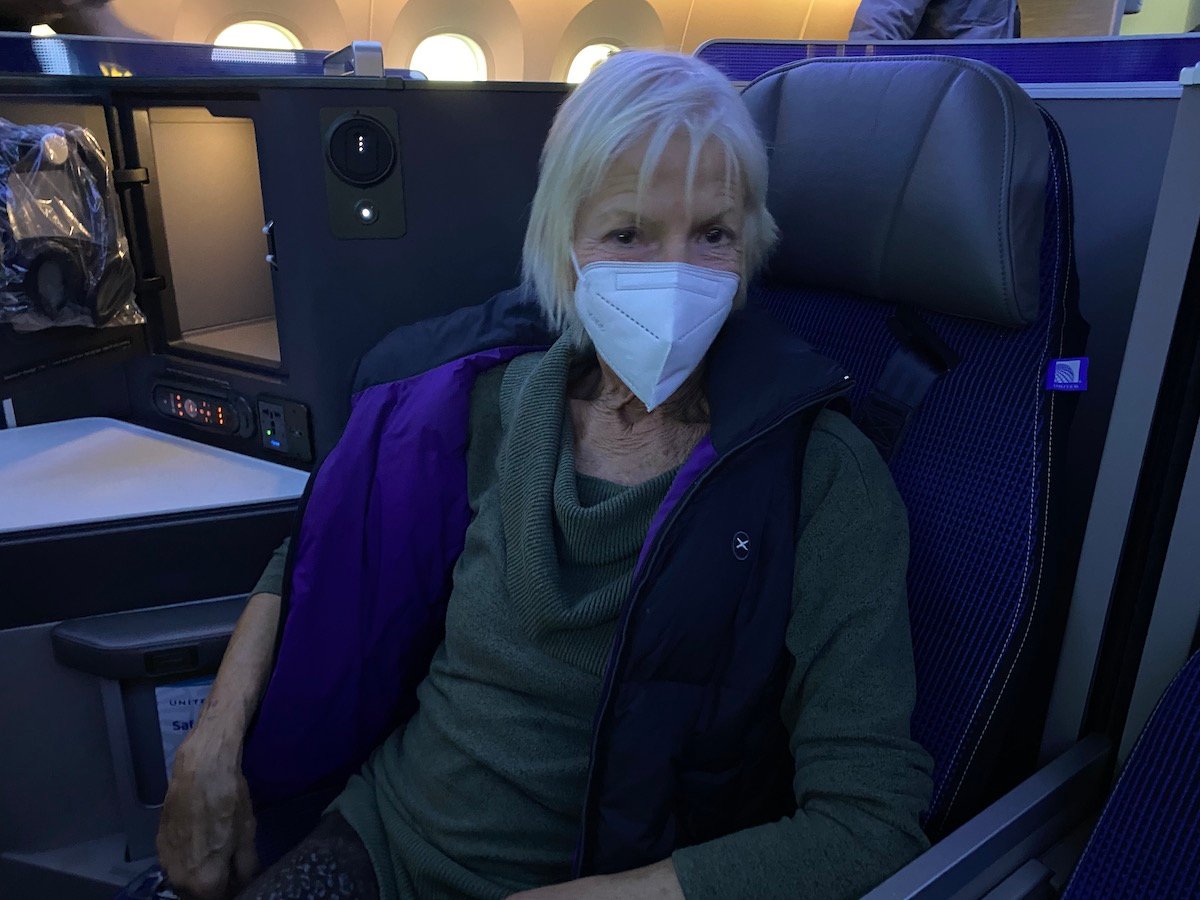 Mom enjoying the United Polaris seat
This will be a different kind of trip report
While this trip report will have several installments, it's going to be somewhat untraditional, at least compared to my usual trip reports:
I won't fully review the flights, but rather will just share my take on the service being offered by both airlines in light of coronavirus
I wrote a detailed review of Ventana Big Sur when I stayed there in 2019, so I'll have reviews specifically focused on the suite we stayed in (which is the standard suite at the hotel), as well as the new all-inclusive dining model at the hotel
I'll be fully reviewing the Grand Hyatt SFO and Hyatt Highlands Carmel — I absolutely adored one of the hotels, while the other was my most disappointing Hyatt stay in… maybe forever?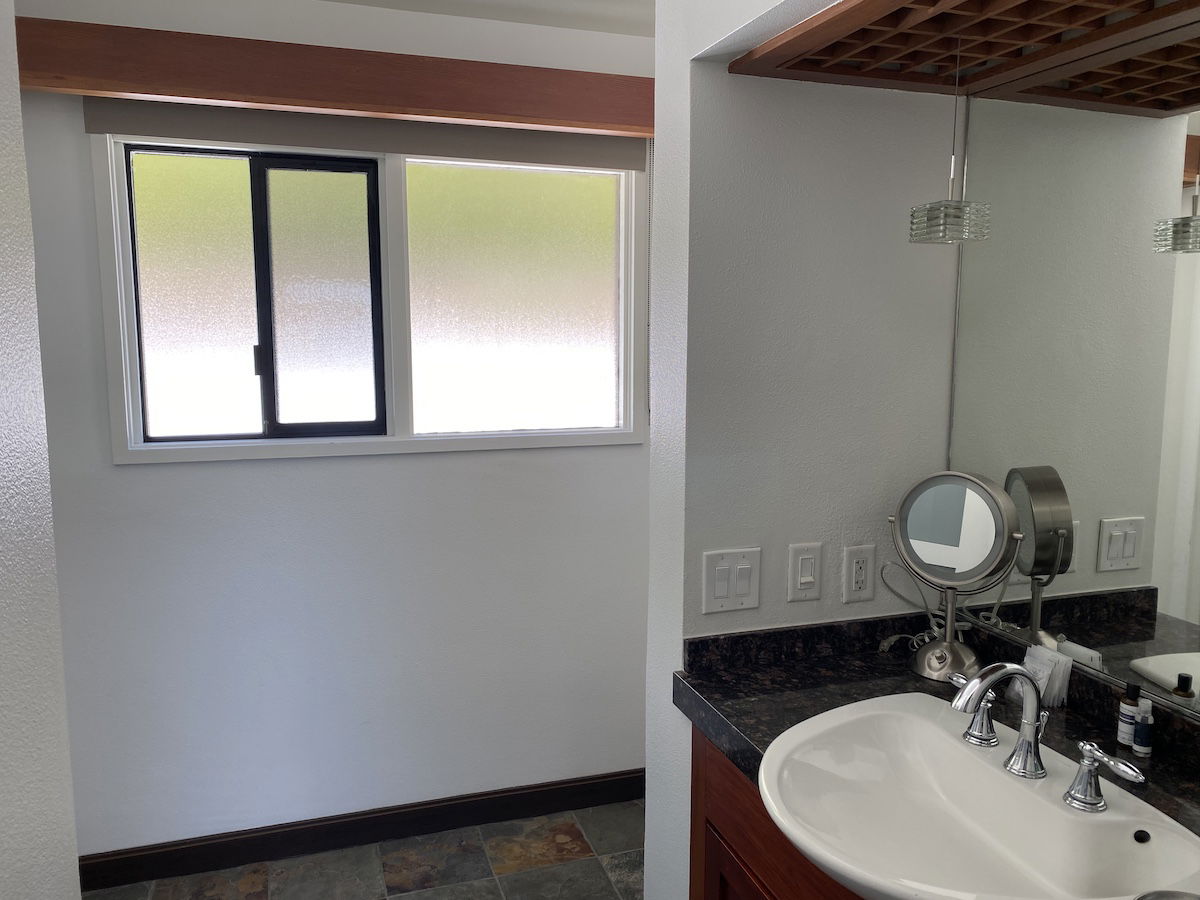 Hyatt Highlands Carmel, the worst Category 7 Hyatt property?
Bottom line
My mom and I had an unforgettable trip to California this past week, and I can't wait to share the details. Not only did we love the trip as such, but most importantly we got to spend so much time together.
I'll be rolling out this review pretty quickly (as you can tell, I've been going full steam ahead on reviews lately, and hopefully that's something you guys are enjoying).
Thanks for reading, and stay tuned!