After an amazing five days in California, it was time for my mom and me to fly back to Tampa. While we flew United Airlines first class on the outbound (with a connection), we returned nonstop on Alaska Airlines.
Why we booked Alaska Airlines first class
It's pretty simple — at the time we were flying, Alaska Airlines was the only airline flying nonstop between San Francisco and Tampa. United Airlines usually also flies this route, but it's suspended at the moment (and even if it weren't, I'd pick Alaska over United any day of the week).
There's a real convenience to flying nonstop, particularly when I had mom with me. How did I book us?
I redeemed 25,000 American AAdvantage miles for my mom's ticket
I paid cash for my ticket, which cost ~$600 one-way
I credited my flight to American AAdvantage, which should hopefully help me requalify for Executive Platinum status. I wish I had been flying several days later, because Alaska Airlines joined oneworld as of March 31, and on that date Alaska and American introduced a reciprocal upgrade program for elite members.
My upgrade would have likely even cleared, as there were empty seats and confirmable upgrade space until the day-of, but oh well.
Alaska Airlines first class ground experience
Since we both were on paid first class tickets (either cash or miles), we would have been entitled to Alaska Lounge access. Unfortunately Alaska Airlines doesn't currently have a lounge at SFO, though one will be opening there this summer.
Fortunately Terminal 2 at SFO is one of the nicest terminals in the US, so we didn't have any issue passing time there. My only complaint about Terminal 2 from an avgeek perspective is that black-dotted windows, which makes it tough to plane spot.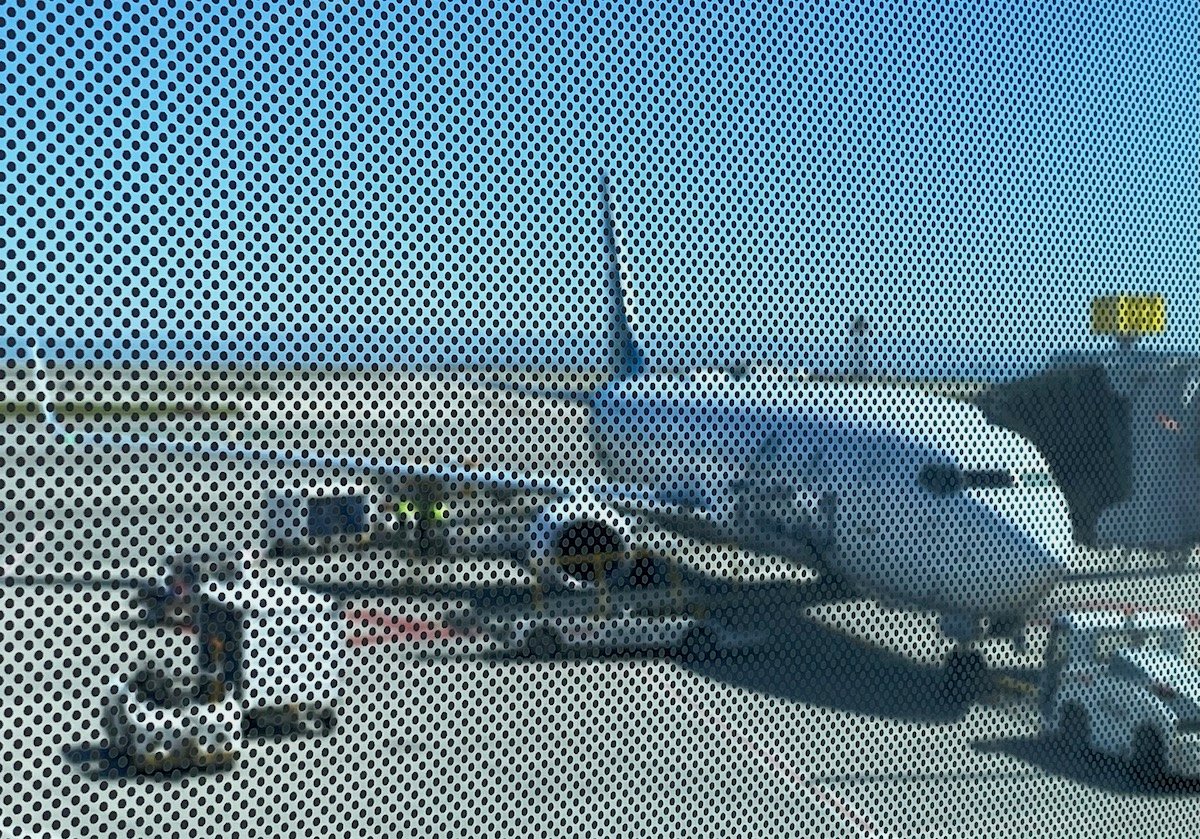 Alaska Airlines Boeing 737-900 at SFO
By the way, it was cool that the Alaska 737 we flew already had the new oneworld logo by the door to the entrance.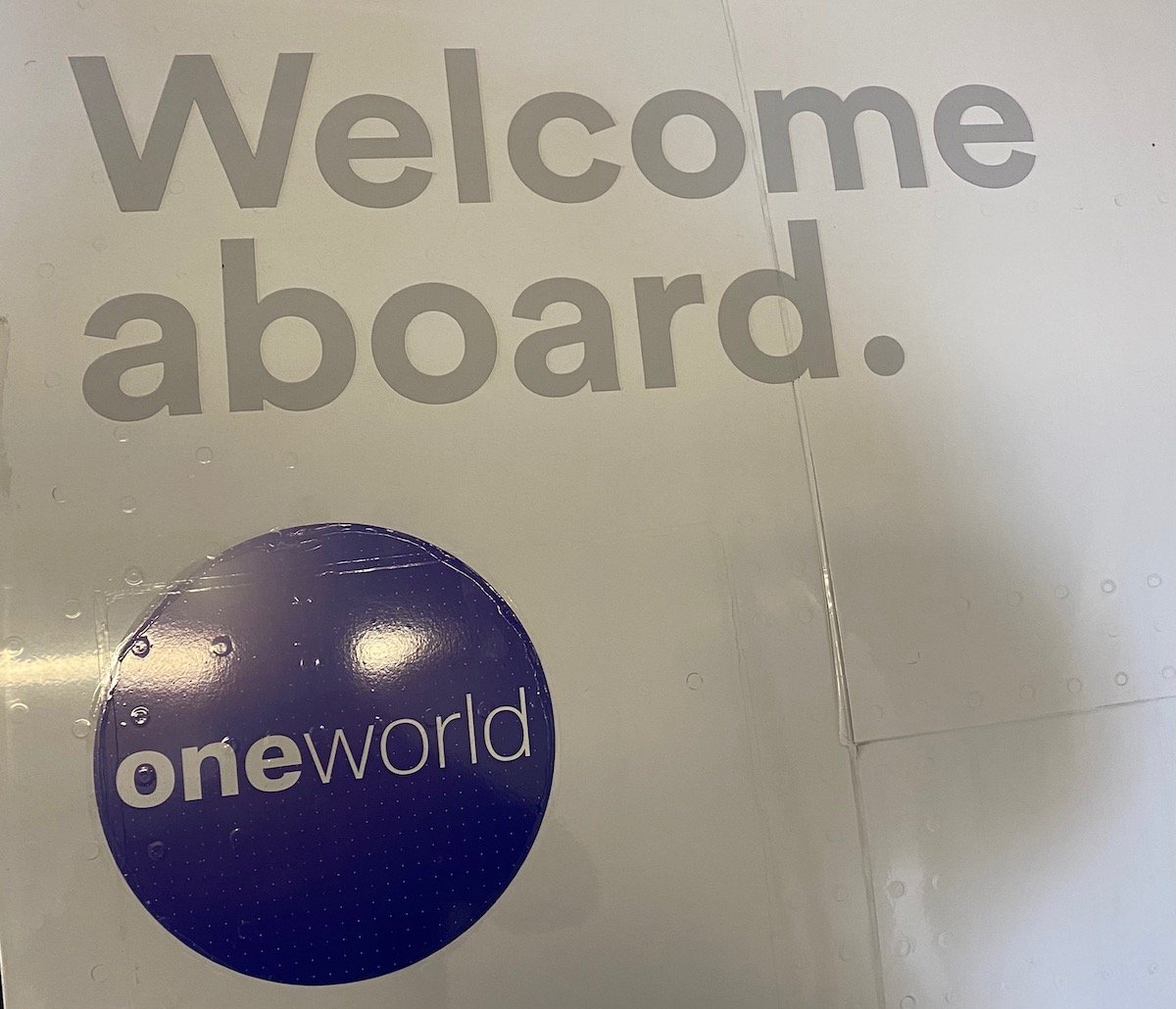 Alaska Airlines 737 oneworld logo
Alaska Airlines first class seating
Alaska Airlines' 737-900s feature a total of 16 first class seats, spread across four rows in a 2-2 configuration.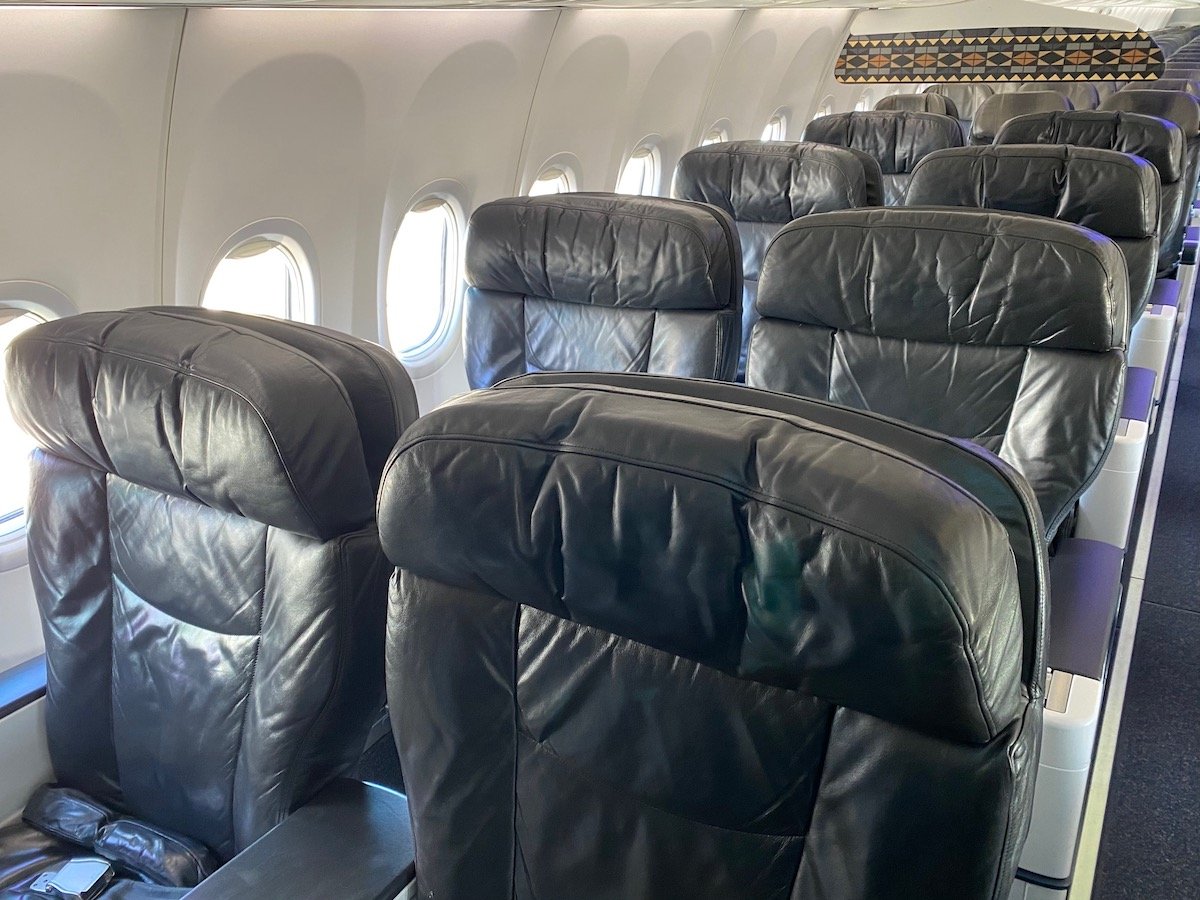 Alaska Airlines 737 first class cabin
Alaska Airlines' first class legroom is noticeably more generous than on other US carriers. Apparently the airline has 41″ of pitch on these planes, which is a few more inches than you'll find on most other airlines. On top of that, the seats are very well padded. So as far as "standard" domestic first class seats go, it doesn't get better than this.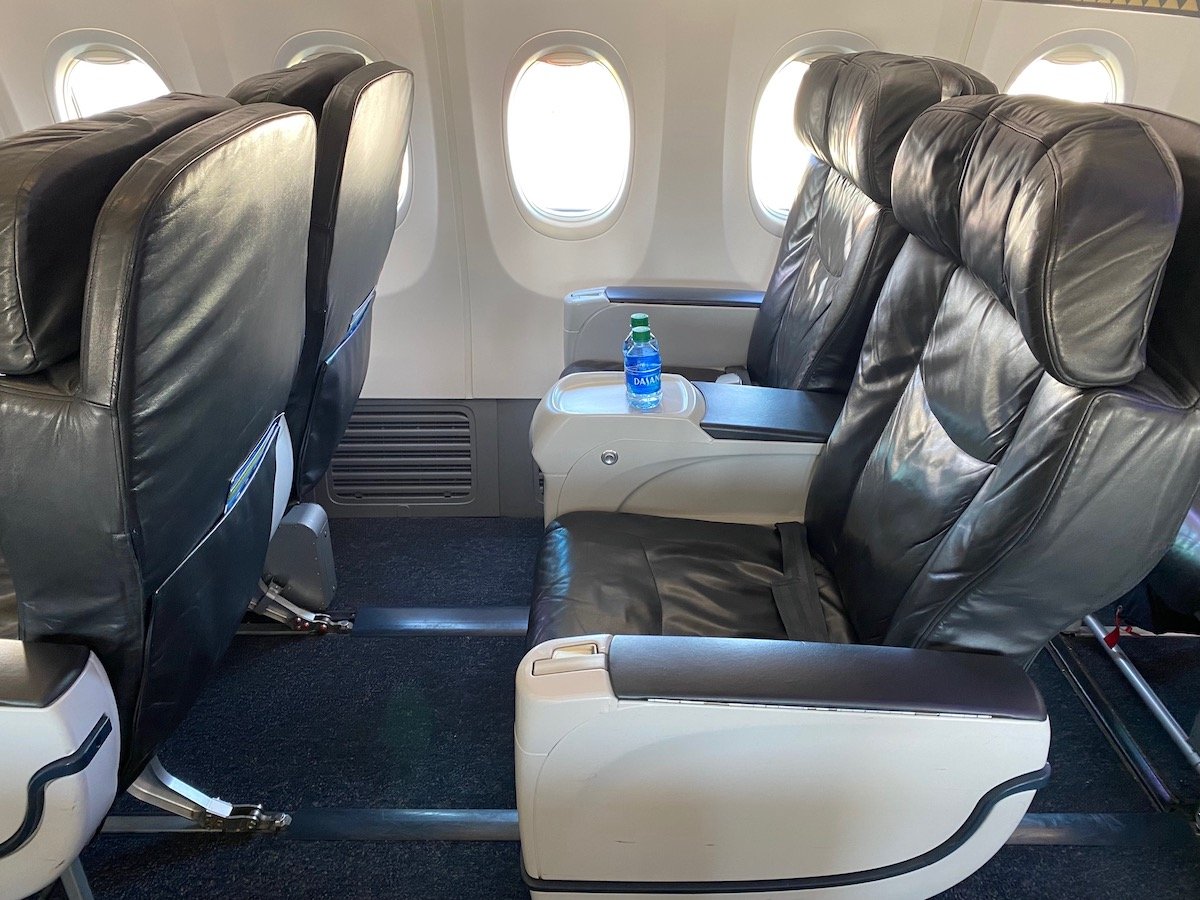 Alaska Airlines 737 first class seats
Each seat had both a USB and 110v outlet, so it's easy to stay charged.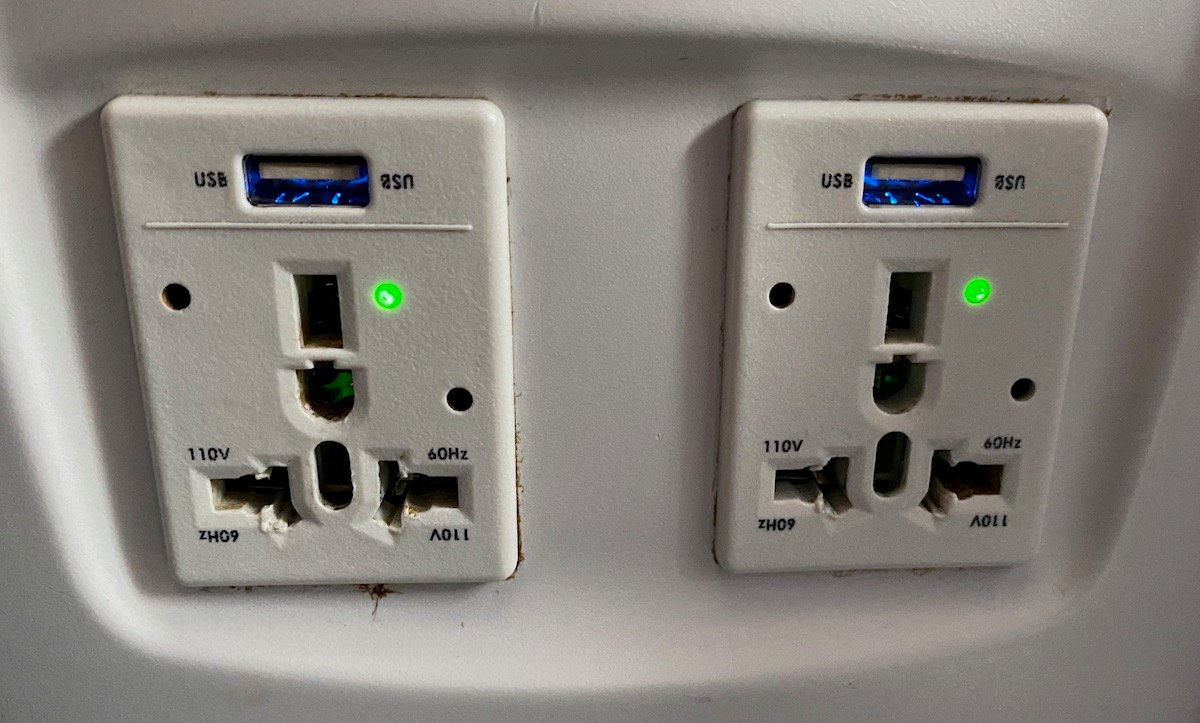 Alaska Airlines 737 first class power outlets
Alaska's cabins are of course instantly recognizable thanks to the pattern on both the bulkhead, and on the divider between first class and economy.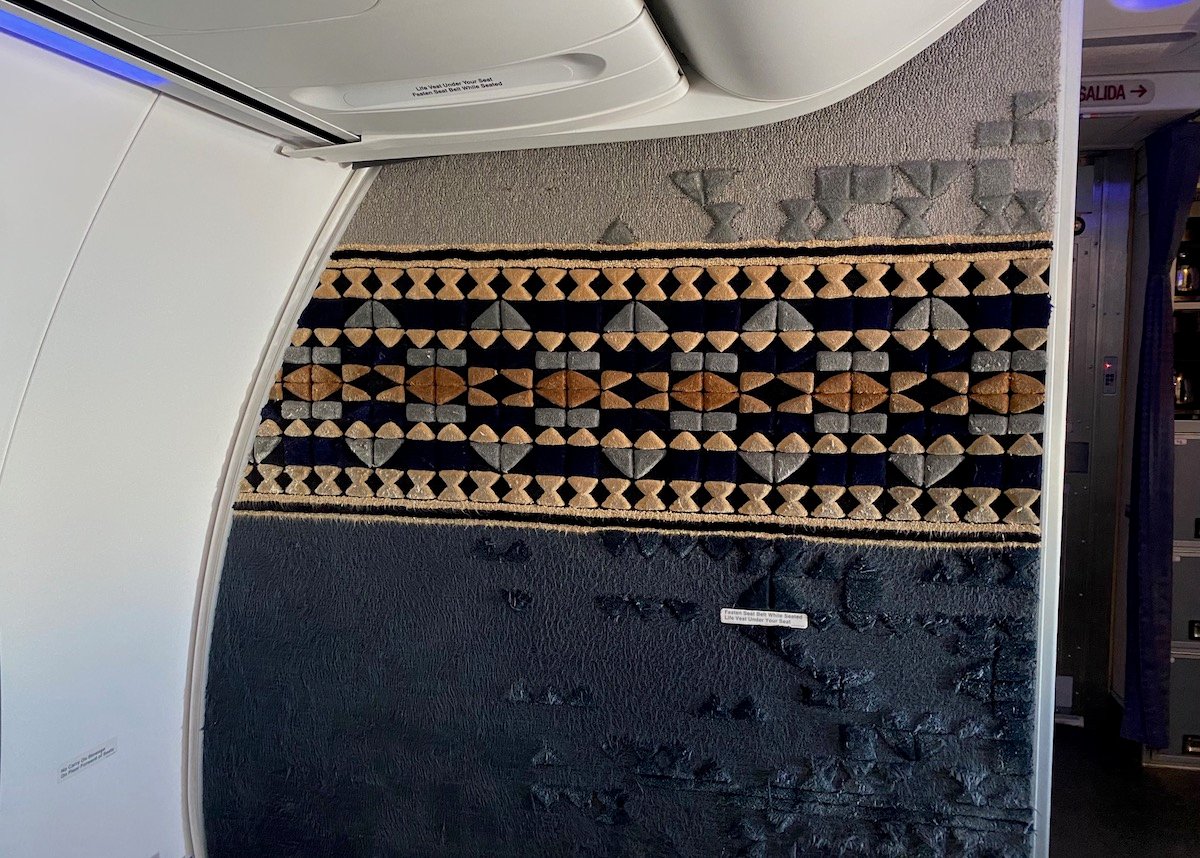 Alaska Airlines's distinct bulkhead pattern
I also quickly peeked into the economy cabin, which looked reasonably comfortable.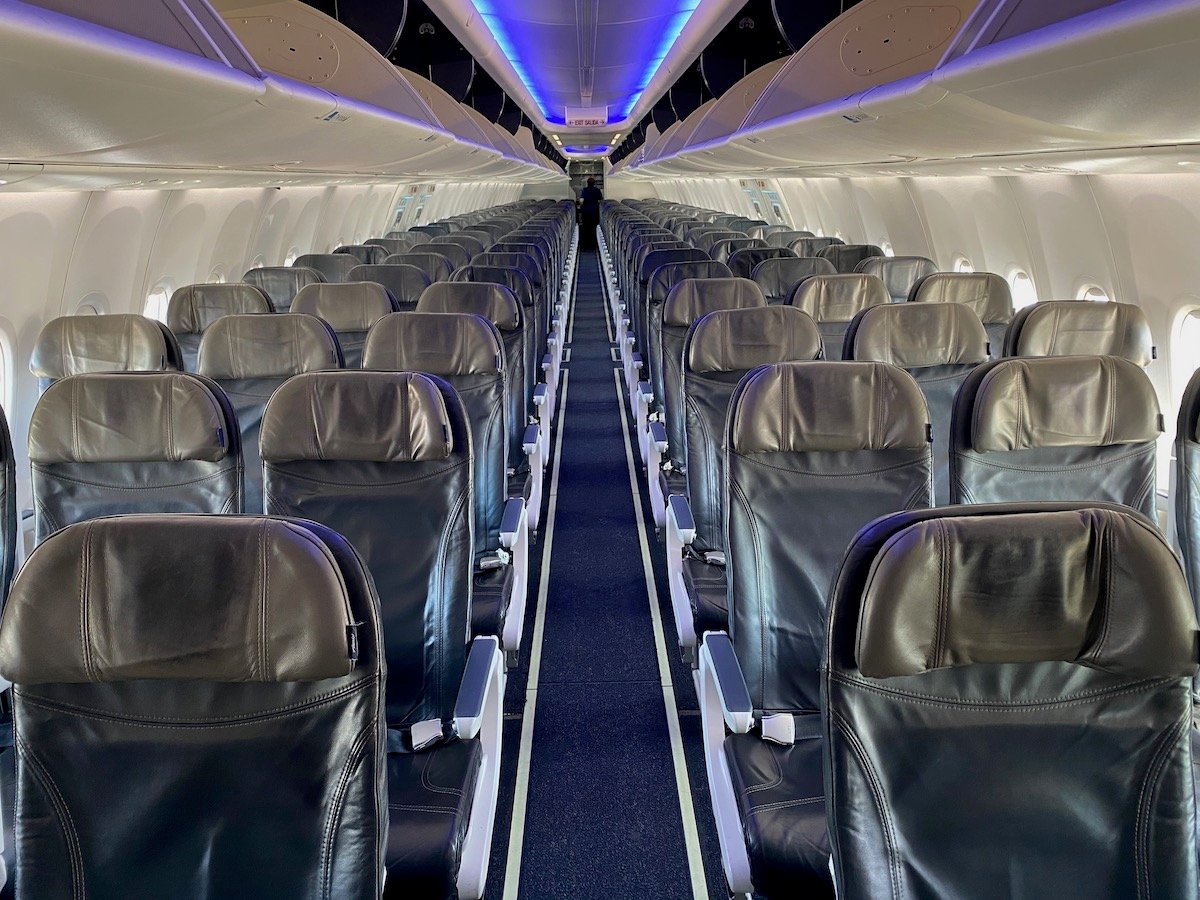 Alaska Airlines' 737 economy cabin
Alaska Airlines first class catering
Virtually all airlines have significantly cut back catering due to coronavirus, so what was service like on this 4hr30min flight? It was reasonably good, at least compared to what you'll currently find on other airlines.
There were bottles of water waiting at each seat upon boarding.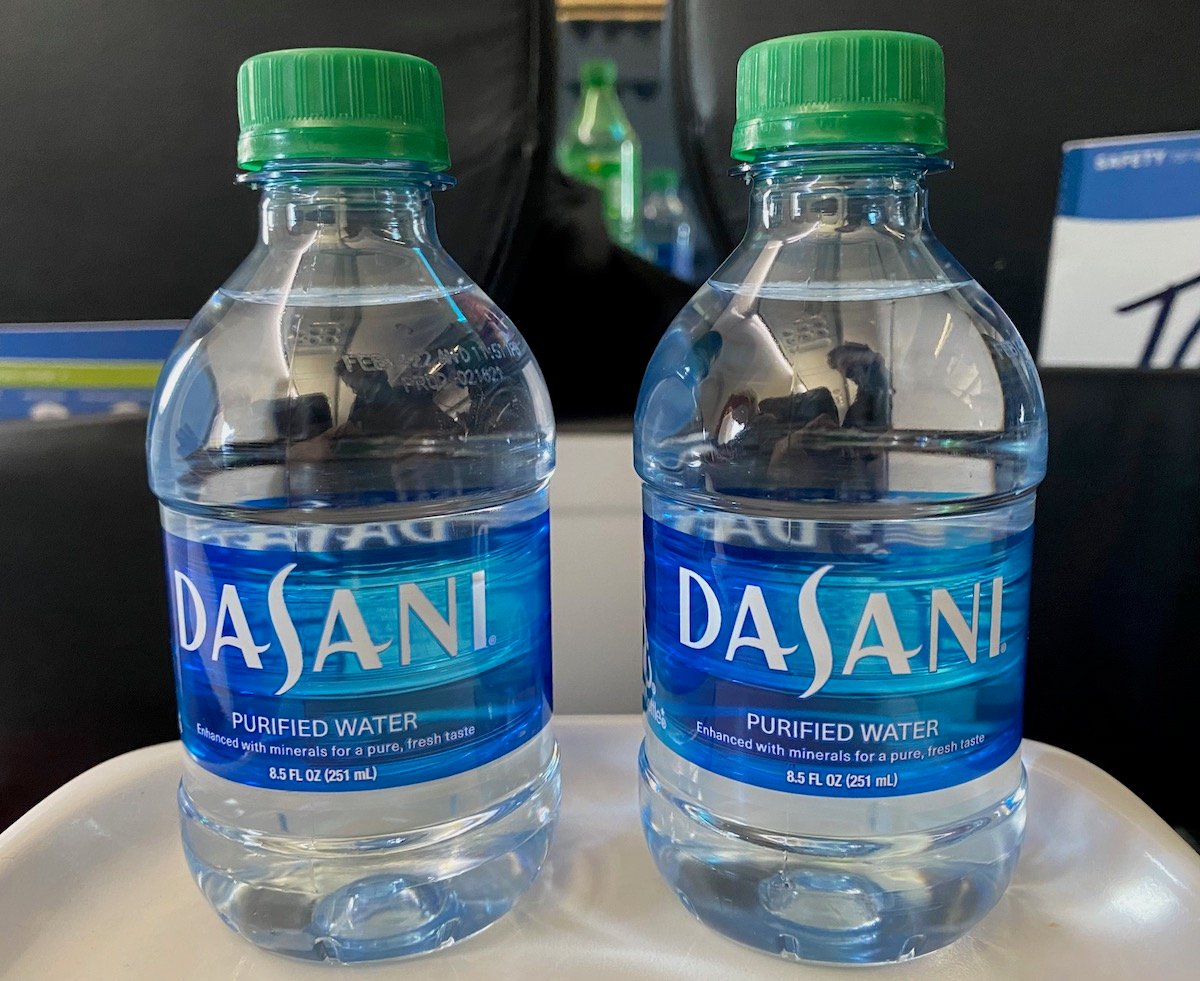 Alaska Airlines first class bottled water
Drinks were available throughout the flight, and were served in plastic cups. As you can see, the wine pours were generous, while soda was served in unopened European-sized cans.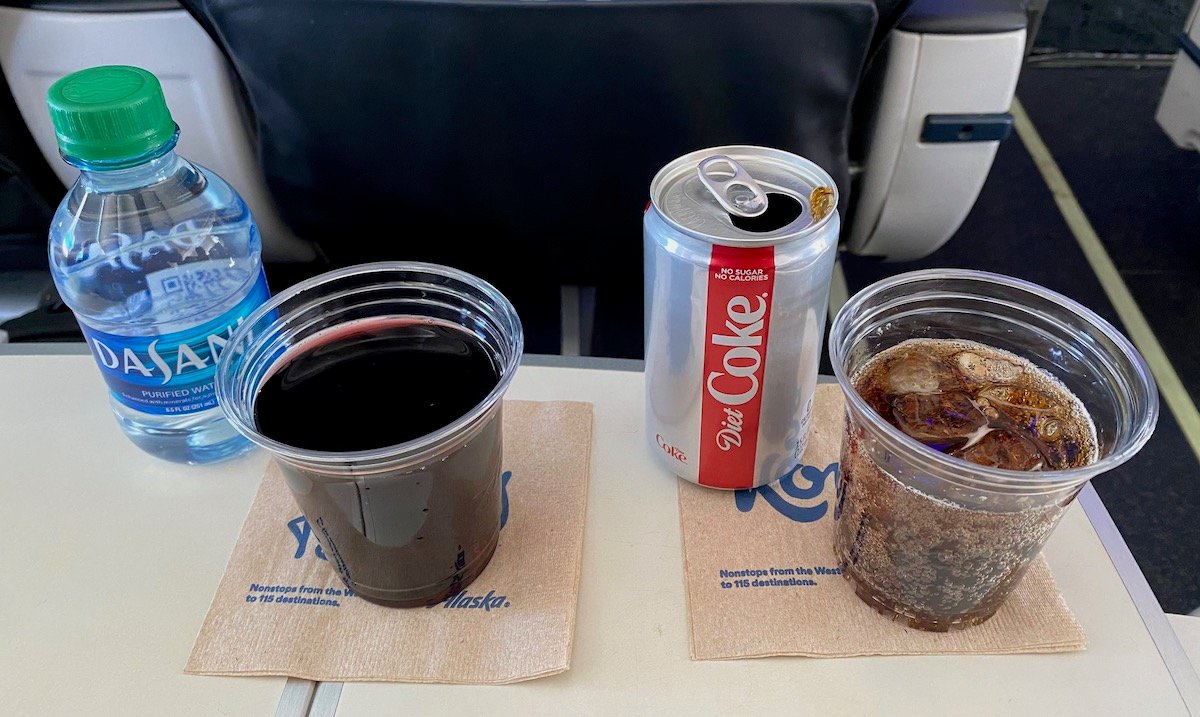 Alaska Airlines first class drinks
There were two snack options to eat, which I believe would usually be available for purchase in economy.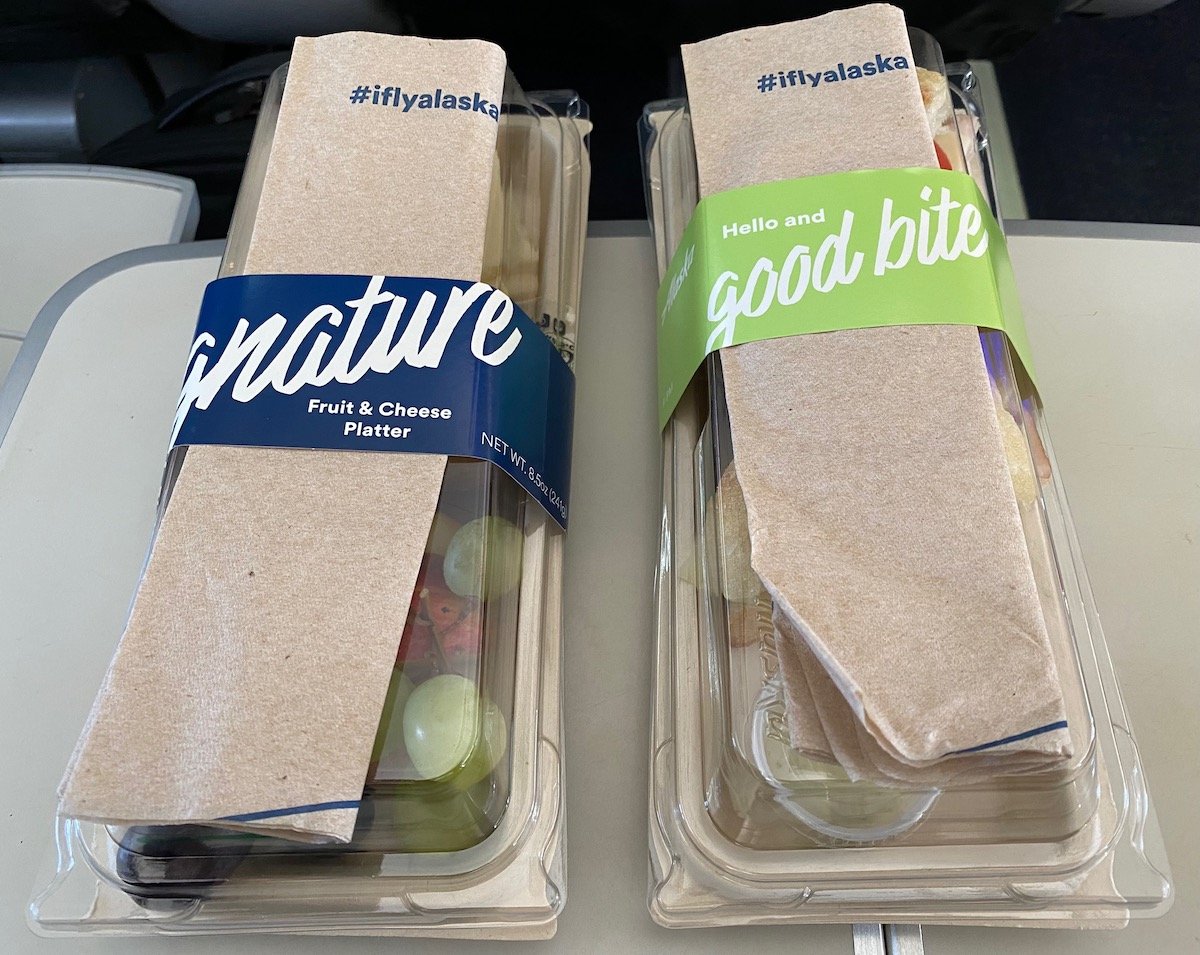 Alaska Airlines first class meal
There were two options — a fruit & cheese plate, or a smoked turkey sandwich. I've gotta say, the quality of both dishes was fairly good (I mean, at least compared to United's chicken sandwich).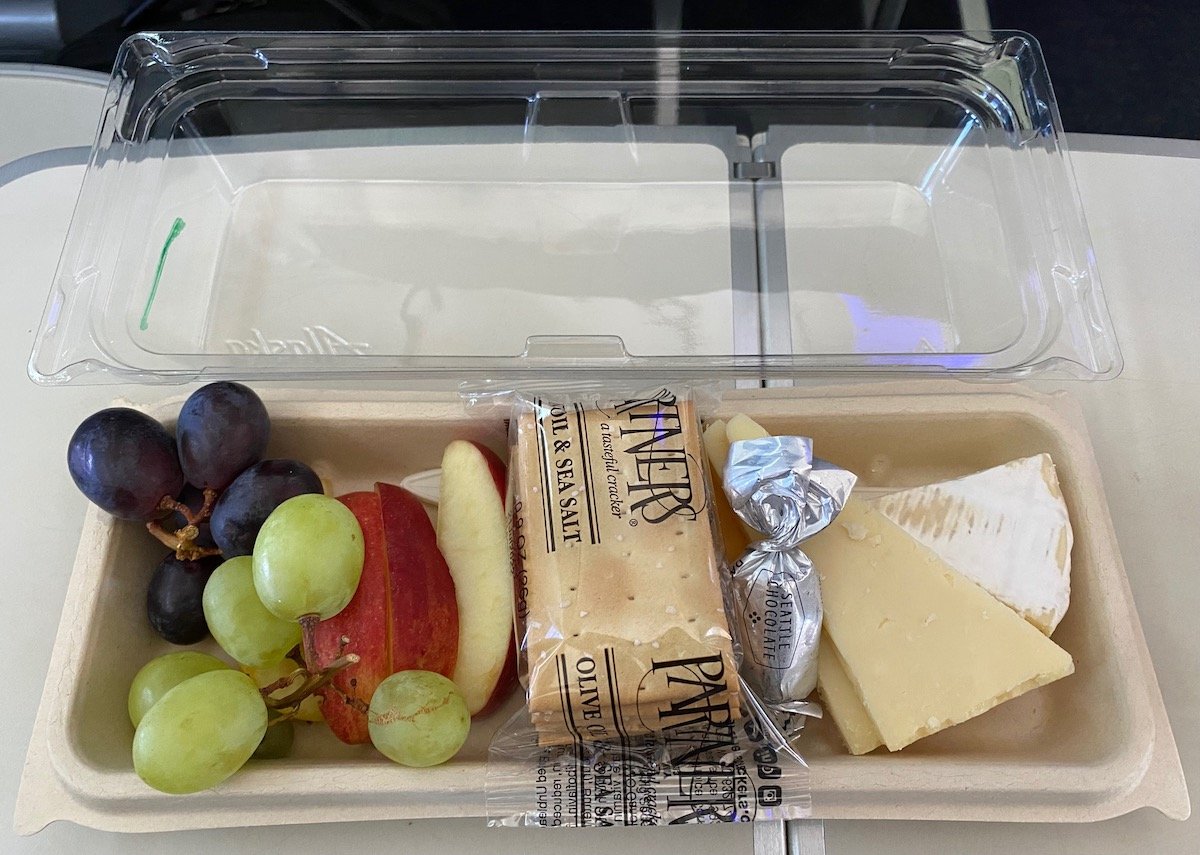 Alaska Airlines first class meal — fruit & cheese plate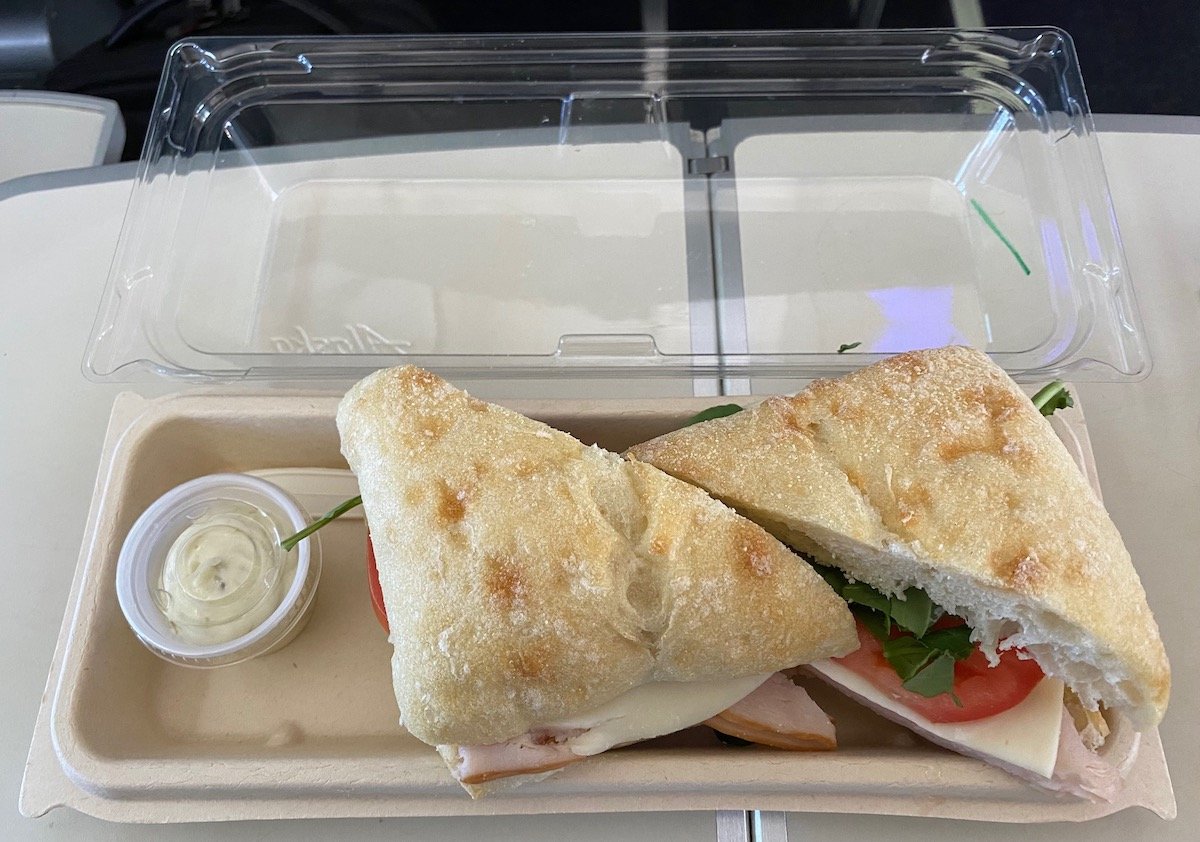 Alaska Airlines first class meal — turkey sandwich
After the meal, chocolate chip cookies were served. These were so soft and gooey, to the point that the cookie couldn't stay in one piece.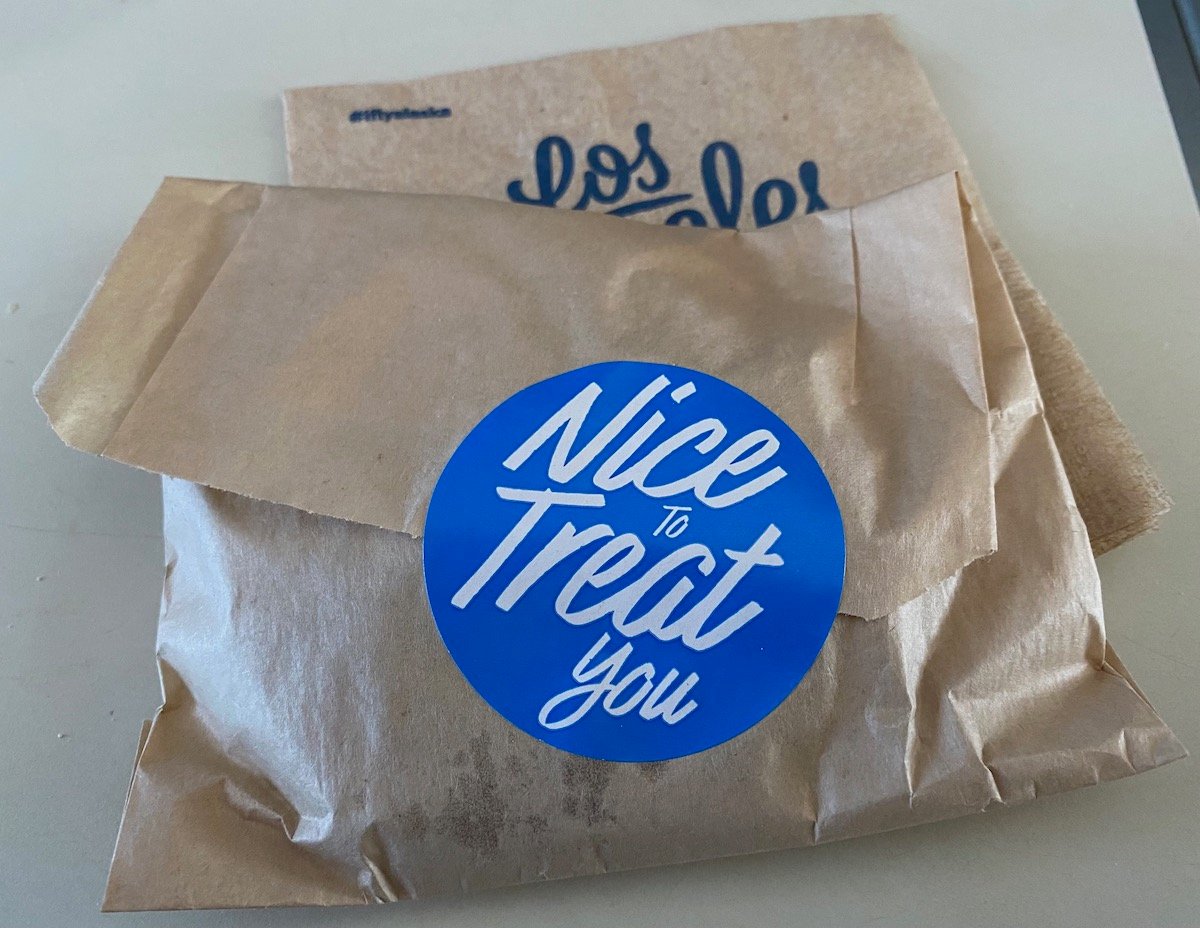 Alaska Airlines first class dessert — cookie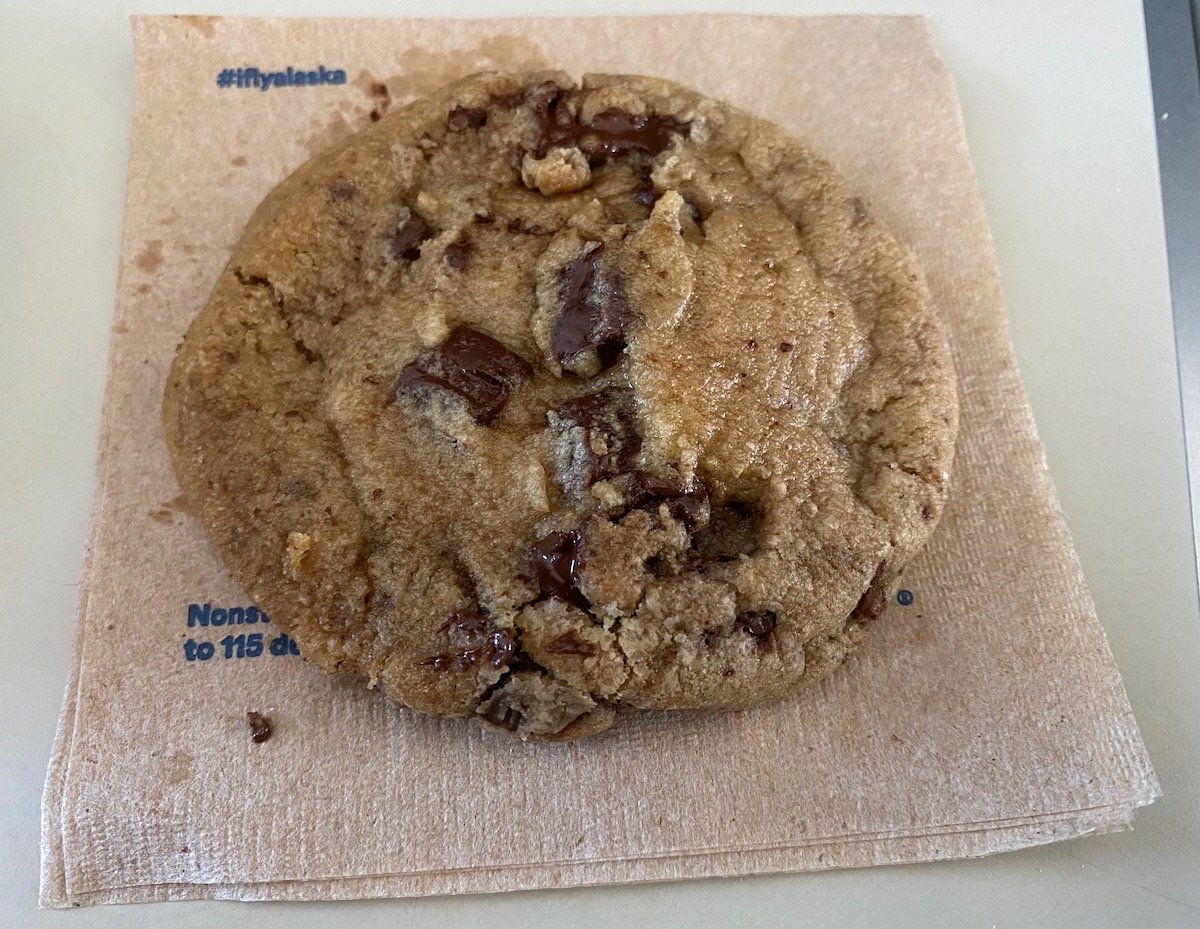 Alaska Airlines first class dessert — cookie
There's a bit of irony to the way in which airlines have cut service, because nowadays so many first class snacks have to be eaten with your hands. Half the passengers basically seemed to be licking chocolate off their fingers.
On top of all that, a snack basket was frequently brought down the aisle for the remainder of the flight, which had a variety of snack options.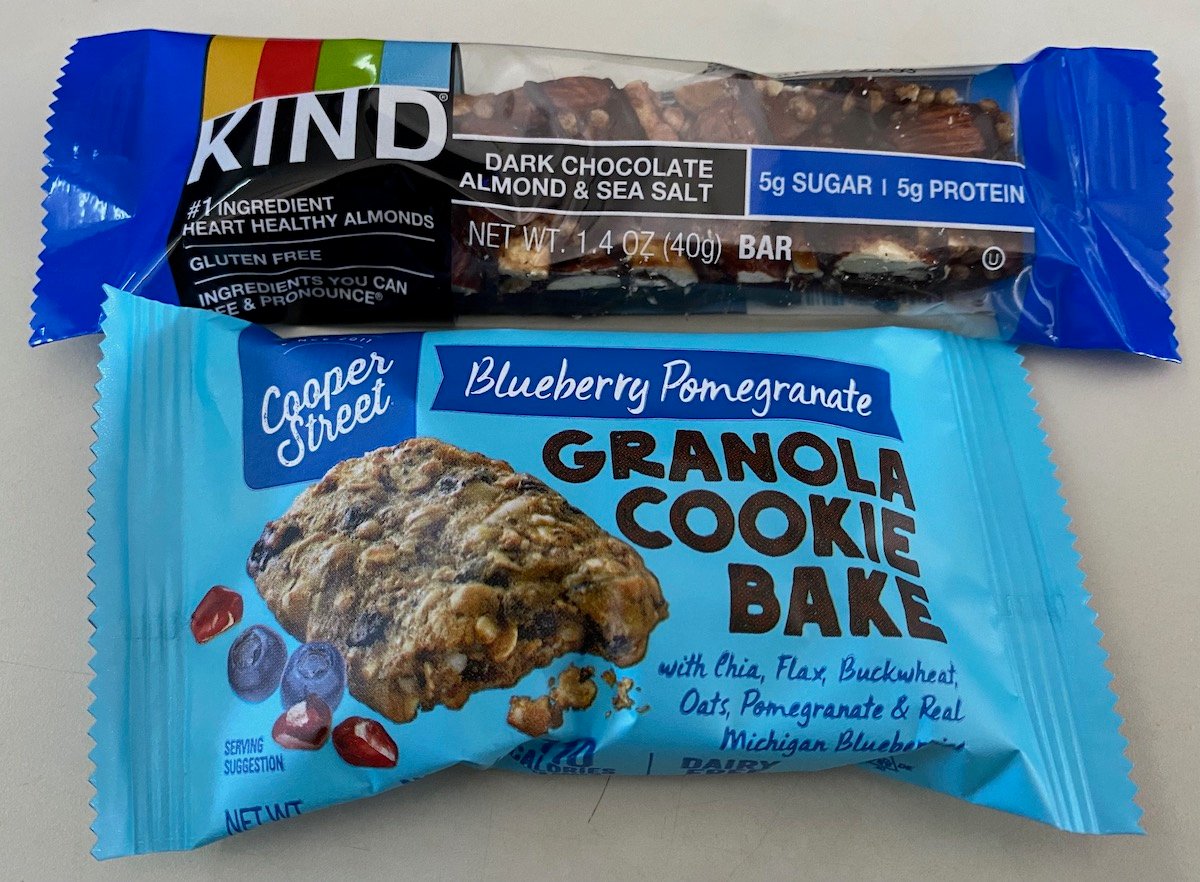 Alaska Airlines first class snacks
This is about the most impressive meal service I've seen on a US airline outside of premium transcontinental routes since the pandemic started.
Alaska Airlines first class Wi-Fi & entertainment
Alaska Airlines has Gogo 2Ku Wi-Fi, which is excellent. I have a membership, so was able to stay productive throughout the flight. While Alaska's 737s don't have seatback entertainment, there is a library of TV shows and movies that you can stream to your personal device.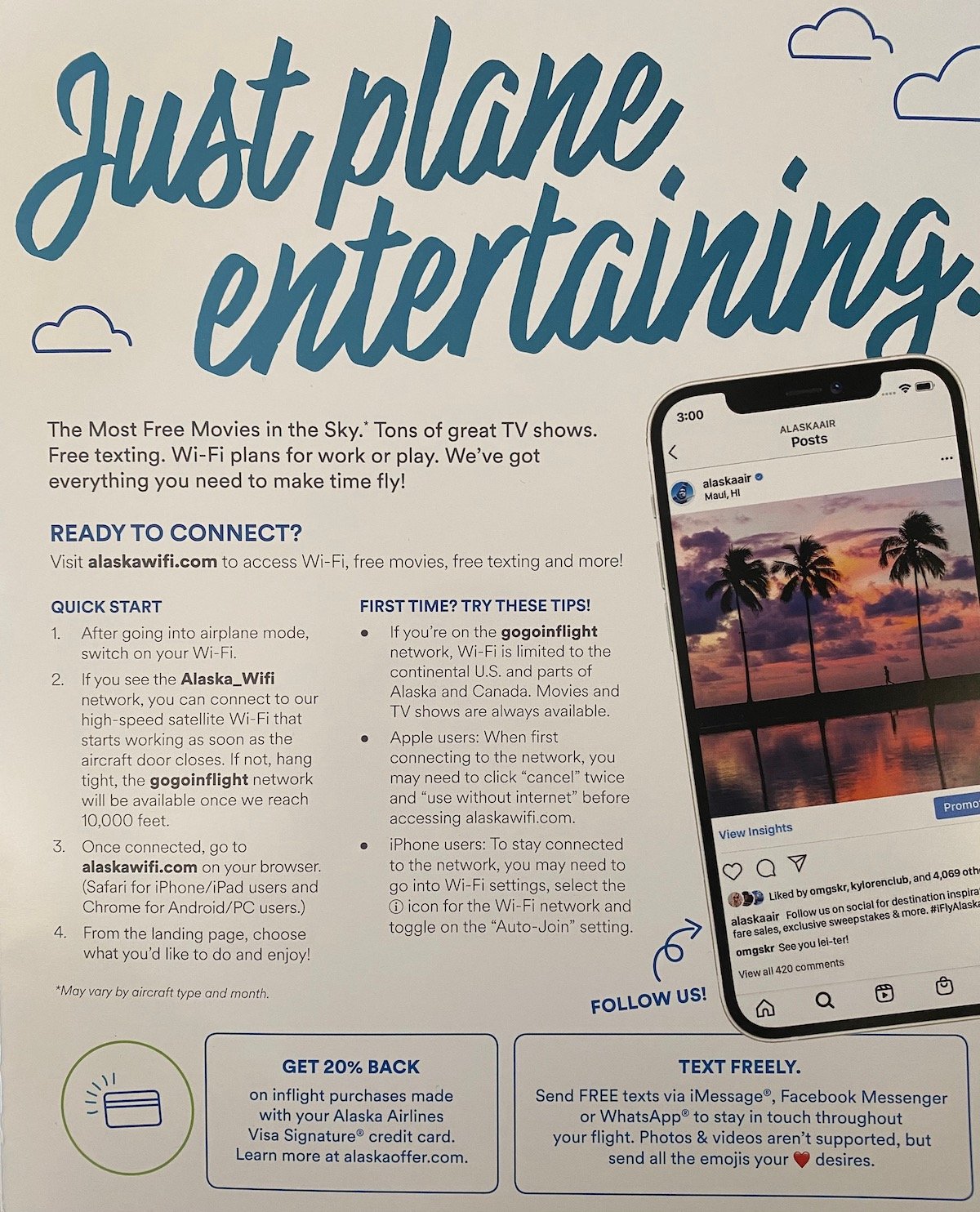 Alaska Airlines' streaming entertainment pamphlet
Alaska Airlines coronavirus precautions
My only complaint about Alaska's coronavirus precautions are that the crew didn't perform the Alaska safety dance live, which is oh-so-catchy.
Disinfecting wipes were handed out during boarding.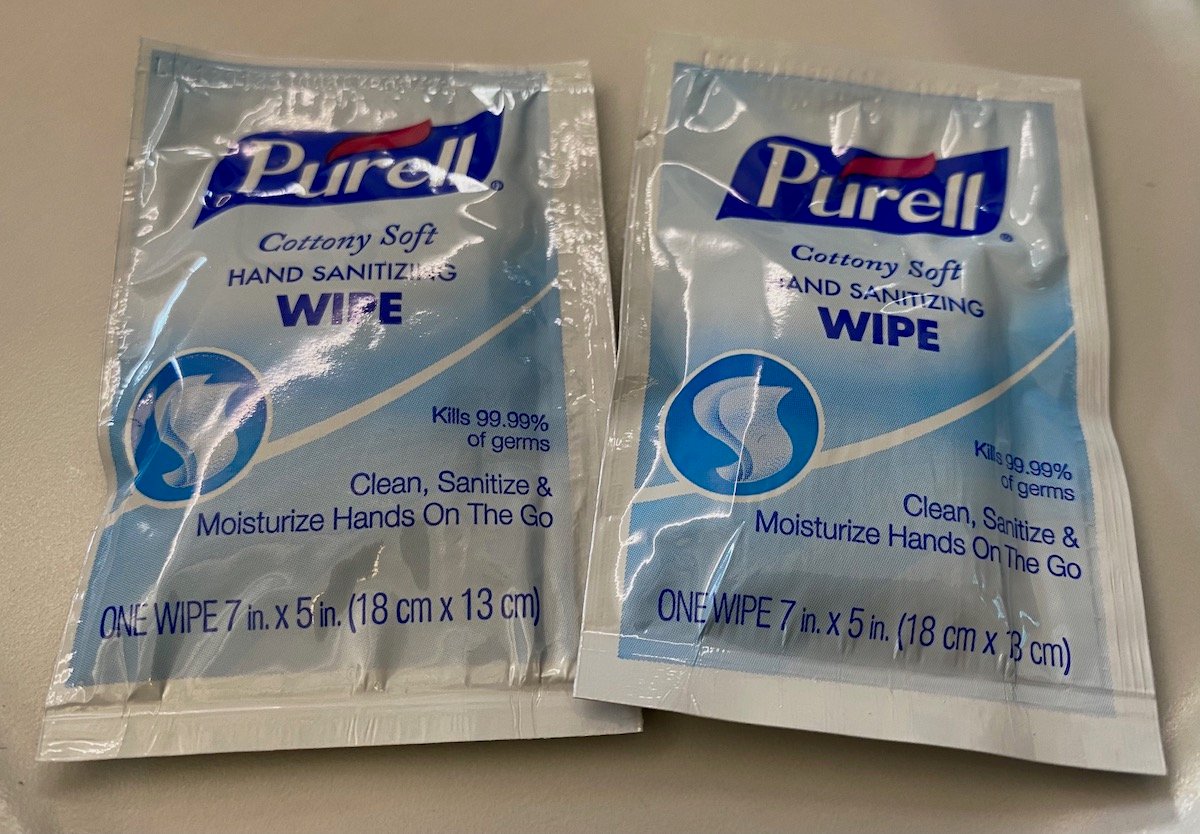 Alaska Airlines disinfecting wipes
I was also impressed by Alaska's general coronavirus announcements — they seemed much more specific and useful than what I've heard on other airlines. For example, they clarify that everyone, including those who are vaccinated, need to wear a mask over both their nose and mouth.
And the crew was also great about making sure people wore their masks correctly.
Alaska Airlines first class service
I find that Alaska Airlines has some of the consistently best service of any major US airline. You can often still get a sense of whether you have an ex-Alaska Airlines crew or ex-Virgin America crew in terms of their general service style.
I'm guessing this was an ex-Virgin America crew, since they all seemed very Virgin America "hip," for lack of a better word. They were super friendly, and did a great job striking a balance between providing personable service and minimizing contact.
Bottom line
This was my first Alaska Airlines flight in quite a while, and it was about as pleasant as flying nowadays can get. Alaska's first class seats are a cut above what you'll find on other domestic configured aircraft in the US, and the crew was friendly, Wi-Fi was fast, and food and beverage service was also solid.
While I don't get to fly Alaska a whole lot living in Miami, I'm thrilled by Alaska's three transcon routes out of Tampa, and look forward to taking these more now that Alaska and American are offering reciprocal elite benefits.
If you've flown Alaska's first class lately, what was your experience like?