In addition to cutting costs through layoffs, retiring planes, and greatly scaling back their route network, Malaysia Airlines is also trying to refresh their product so that they can actually be competitive.
Last November Malaysia Airlines announced that they'd introduce a new fully flat business class product on their A330s, which is now available on select routes.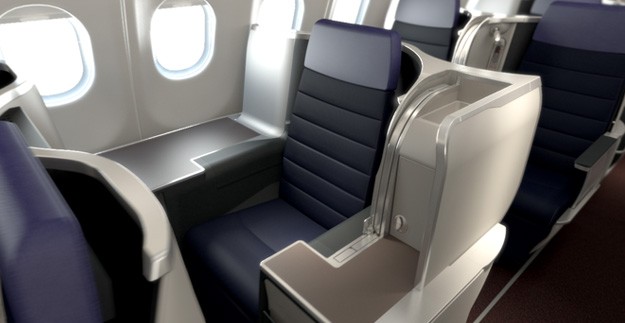 That's good news if they want to improve premium yields, since their old angled product just doesn't cut it when the competition is mostly offering fully flat beds with direct aisle access.
Fortunately it looks like Malaysia Airlines will be upgrading their premium ground experience as well, as they're refreshing their lounges at Kuala Lumpur Airport and London Heathrow Airport.
Per Malaysia Airlines' press release, the airline's regional lounge in Kuala Lumpur should be refreshed by late 2016, while their satellite lounge in Kuala Lumpur, as well as their lounge in London, should be refreshed by mid-2017:
Malaysia Airlines today announced an extensive redesign of its Golden Lounges for an exciting new pre-flight experience for guests. The new design will combine elements that are uniquely Malaysian with the modern functionality for a truly enhanced travel experience.

Passengers will be able to get a first taste of the new features in late 2016, beginning with the Regional and Domestic Lounges at KL International Airport. This will be followed by the Business and First class lounges at the KLIA Satellite terminal and London Heathrow, expected to be completed by mid 2017.
What's interesting here is that it looks like Malaysia Airlines will be keeping their satellite terminal at Kuala Lumpur Airport. There have been rumors that they'll consolidate all their operations in the main terminal, but apparently they're keeping both lounges.

Main terminal at Kuala Lumpur Airport
From a cost perspective it's also interesting that they're keeping the first class lounge, which is open to oneworld Emerald members and first class passengers on the airline's two daily flights to London.

Malaysia Airlines Satellite Lounge Kuala Lumpur Airport
Here's what you can expect in terms of the lounge features:
The key feature of the new Golden Lounge is a demonstration kitchen concept, allowing guests to interact with chefs, which will be a focal point for an upgraded offering of Malaysian and international gourmet specialties. Guests will have the option to indulge in a bistro service or have a quick snack on-the-go, with the additional option for a fine dining experience in the First Class Lounge.

The improvements also entail an upgrade to our WiFi services to enable faster speeds along with the addition of universal power sockets for the convenience of our guests.

Malaysia Airlines' Chief Commercial Officer, Paul Simmons said, "Delivering a holistic experience for our guests which starts from the lounge lies at the heart of the redesign. We want the space to encapsulate the richness of travel with the airline, a luxurious contemporary Malaysian style that our guests will be able to experience when they enter any Malaysia Airlines Golden Lounge around the world.  The new design will feature an expansive lounge where guests will find a world of amenities to help them recharge, relax or catch up with work".

"We are extremely excited about the project which marks the next phase of an exciting products and services roll-out to provide our customers with an enhanced travel experience," concluded Paul.
This refresh is long overdue, as their lounges in Kuala Lumpur are pretty lousy. I reviewed their international first class lounge late last year, and it was one of the most underwhelming oneworld first class lounges I've visited. The decor is dated, and the food selection is pretty bad as well.
Malaysia Airlines First Class Lounge Kuala Lumpur Airport
Malaysia Airlines First Class Lounge Kuala Lumpur Airport
Bottom line
Malaysia Airlines is headed in the right direction, as they recently turned their first monthly profit in years. While their great CEO recently resigned, at least he set the airline in the right direction. It's great to see Malaysia Airlines is investing in their premium product while also trying to control costs.