Even if this is probably a publicity stunt on some level, I think it's something that every airline CEO should do…
Lufthansa CEO Jens Ritter works flight to Riyadh & Bahrain
Lufthansa CEO Jens Ritter (not to be confused with Lufthansa Group CEO Carsten Spohr) took to LinkedIn to share a cool experience he had last week.
Specifically Ritter accompanied a Lufthansa crew on the carrier's service from Frankfurt (FRA) to Riyadh (RUH) to Bahrain (BAH) and back. He worked as an additional crew member on the Airbus A330, accompanying the standard number of crew members.
On the outbound journey, Ritter assisted in business class, while on the return he assisted in economy class. Ritter is actually no stranger to working on the front lines at Lufthansa, though not as a flight attendant. He spent nearly 12 years working as a pilot at Lufthansa, primarily flying the A330 and A340. That's actually something he and Spohr have in common, as Spohr also has his commercial pilot license, but didn't spend as much time working in the cockpit.
Here's how Ritter describes his experience working as a flight attendant:
I have been working for the Lufthansa Group for many years. But I have never had the opportunity to work as part of the cabin crew. And honestly, that was so interesting and also challenging! I was amazed by how much there is to organize, especially, if something doesn't go as planned – for example the meals offered on the menu cards were not exactly the meals loaded on board.

It was so interesting to address the guests' wishes individually, to deal with the different energy everyone has. I used to fly as a pilot and so I thought I knew about the challenges a flight during the night entails. But to be present and attentive and charming – when the biological clock just tells you to sleep – was something entirely different.

The crew was terrific and welcomed me into their team right away. And honestly: I enjoyed every moment! I was astonished how much I learned in these few hours. Deciding things in the office will be different after really feeling the decisions on board. Thank you to the amazing crew, the lovely guests and everyone involved for making this experience possible!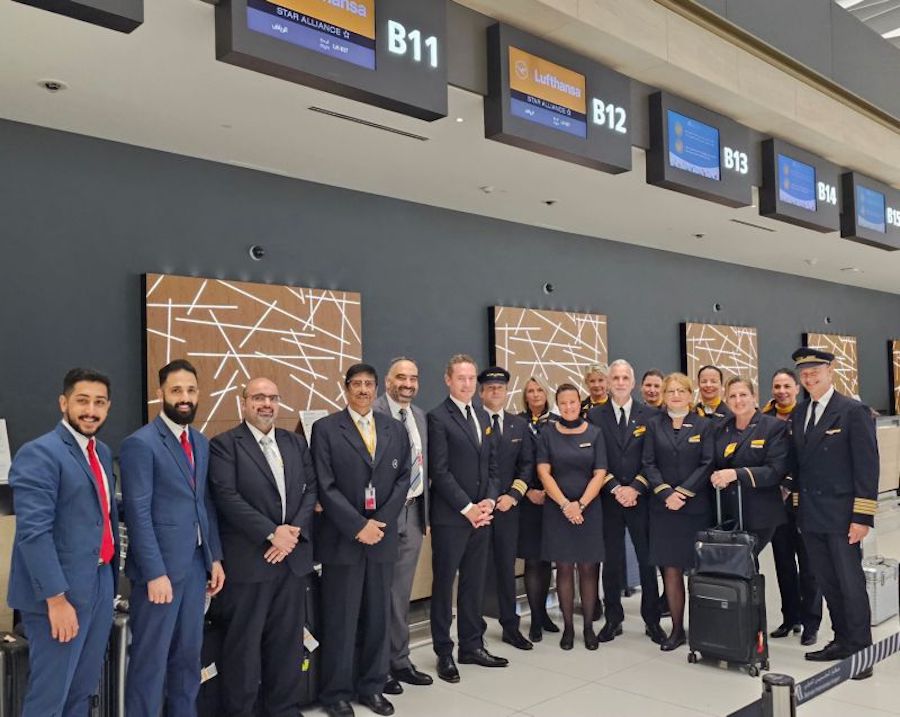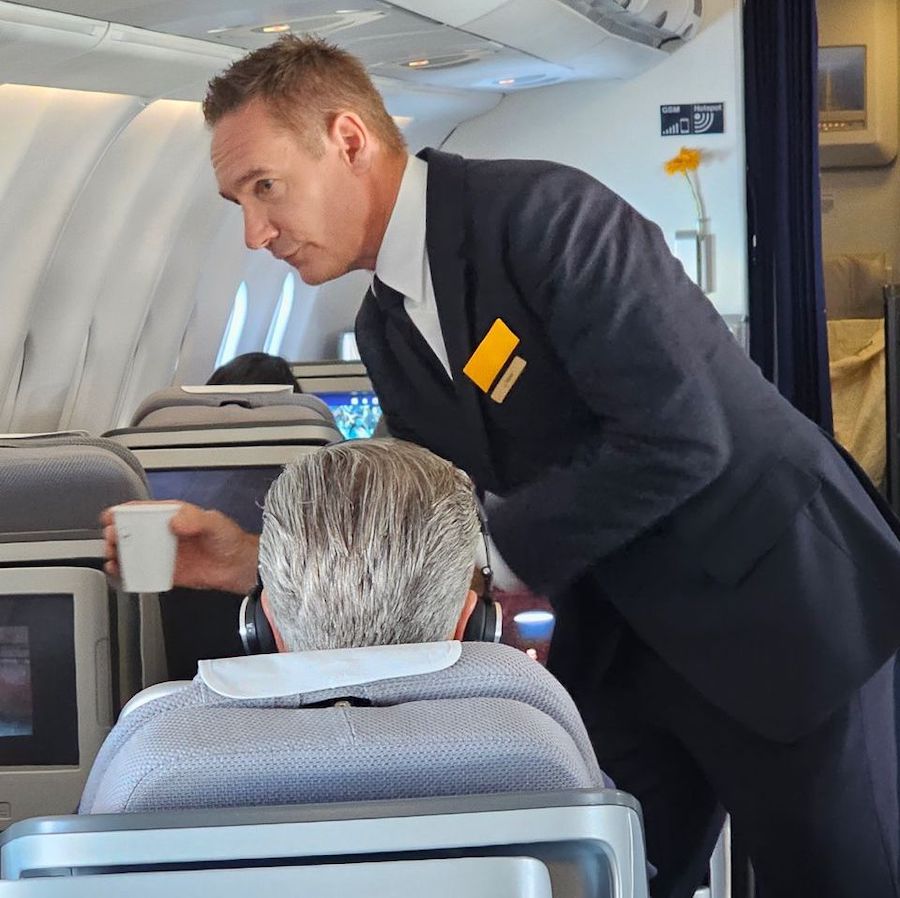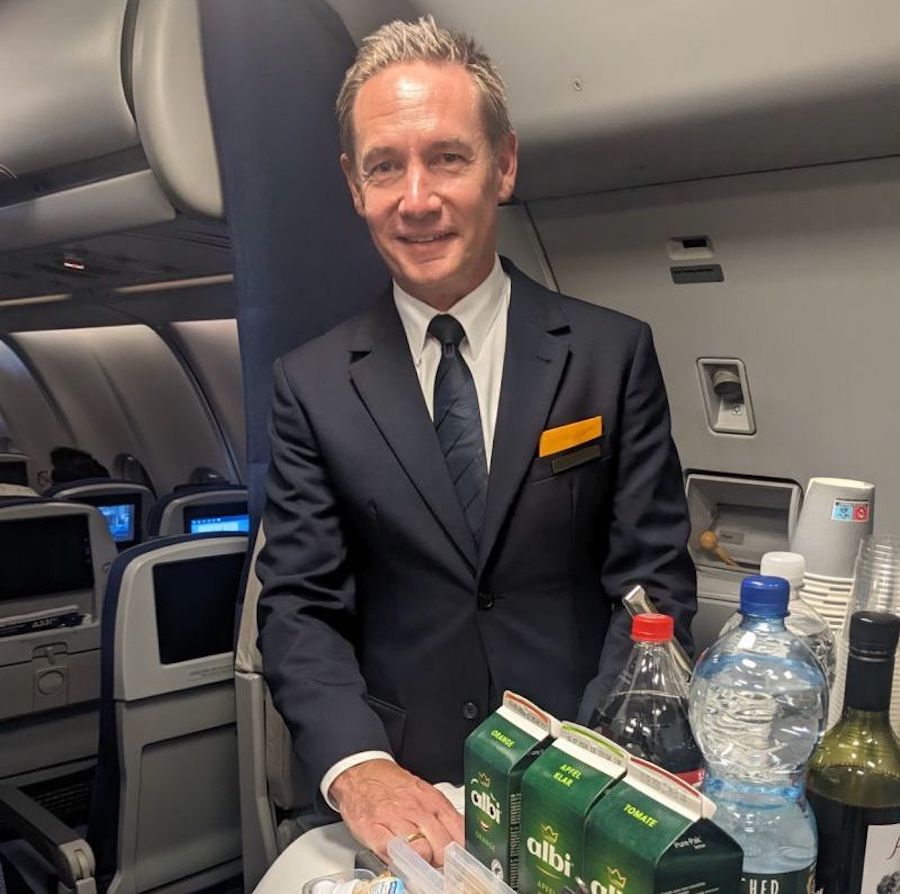 This is something all airline CEOs should do
Ritter isn't the first airline CEO to do something like this, but it's definitely the exception rather than the norm. On some level this is probably motivated by wanting to generate good publicity and appearing relatable, and I think that's fair enough.
However, I still believe there's huge value to this as well, and seeing firsthand what various departments at the airline deal with on a daily basis. As much as people like to give flight attendants a hard time, I can honestly say that I wouldn't last a week as a flight attendant, and dealing with the public in the way that they have to.
Wouldn't it be fascinating to see someone like American CEO Robert Isom spend a day working as a flight attendant, and seeing what his impression is, both of what flight attendants deal with, and the product that's offered to customers? Goodness, I can only imagine. In fairness, Isom doesn't seem to be much of a product guy — for example, in late 2022 he mentioned how he didn't know a whole lot about JetBlue's Mint business class.
Bottom line
Lufthansa's CEO hit the skies last week, flying from Frankfurt to Bahrain via Riyadh as a flight attendant. He worked in business class in one direction and economy class in the other direction. It's cool to see his observations, and I hope we see a lot more airline CEOs try their hand at being a flight attendant (or any of a number of other functions).