Lufthansa has been refreshing their longhaul fleet over the past several years in an effort to become more competitive and improve their profitability. This included installing a new (mediocre) business class product, new first class product, and adding premium economy. Lufthansa is now done with their first & business class overhaul, though they're still partly in the process of installing their new premium economy product.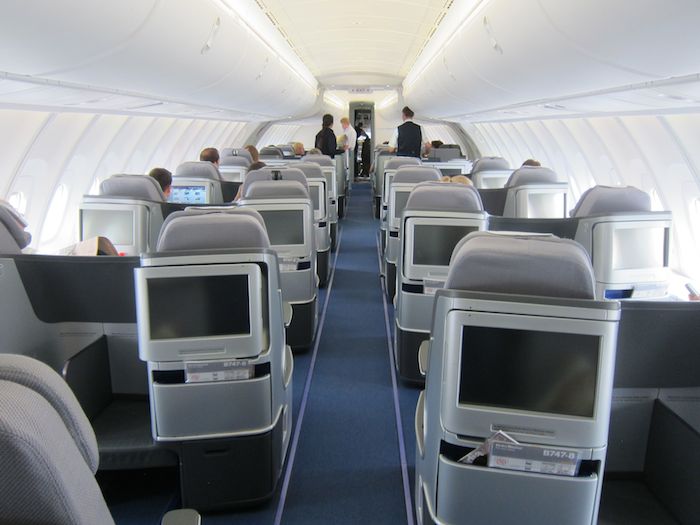 Lufthansa 747-8 business class
For the past several years Lufthansa has been cutting their first class capacity. This started in 2013, when Lufthansa announced that they wanted to remove first class from ~20% of their longhaul fleet. At the time, those cuts were supposed to come from their A340-300 and 747-400 aircraft. All A340-300s would be reconfigured without first class, while select 747-400s would have their first class cabins removed when the new business class product was installed.
Unfortunately that was just the beginning. In 2014 it was announced that Lufthansa would eliminate first class from all of their 747-400 aircraft, which is quite sad, since the plane had a unique first class product, with a separate seat and bed.
Between those two changes, the number of Lufthansa planes without a first class cabin increased greatly yet again.
Well, Lufthansa has just announced even further cuts to their first class capacity. Via airlineroute.net, Lufthansa has closed reservations for first class on several routes out of Munich starting this year, as Munich's entire A330-300 fleet will be in a three cabin (business, premium economy, and economy) configuration by the summer of 2017.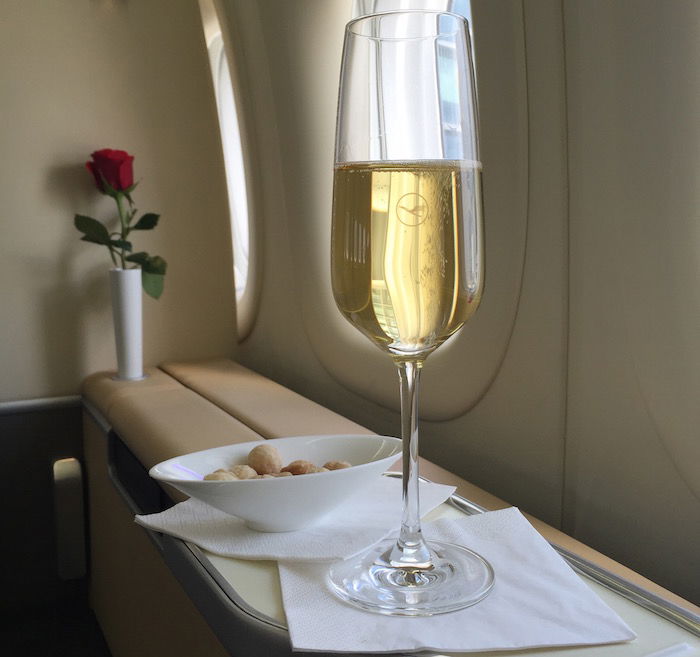 Champagne in Lufthansa first class
Here's the timeline for first class cuts out of Munich:
Munich to Delhi as of September 21, 2016
Munich to Charlotte as of December 1, 2016
Munich to Montreal as of December 1, 2016
Munich to Mumbai as of December 1, 2016
Munich to Tehran as of December 1, 2016
Munich to Boston as of January 3, 2017
Munich to Chicago as of January 3, 2017
Munich to New York JFK as of February 2, 2017
Munich to Washington as of February 2, 2017
Munich to Miami as of February 4, 2017
If my math is right, by the time these planes are reconfigured, only about half of Lufthansa's longhaul fleet will feature first class. This includes all A380 and 747-8 aircraft, as well as select A340 and A330 aircraft. That's a sad development for sure!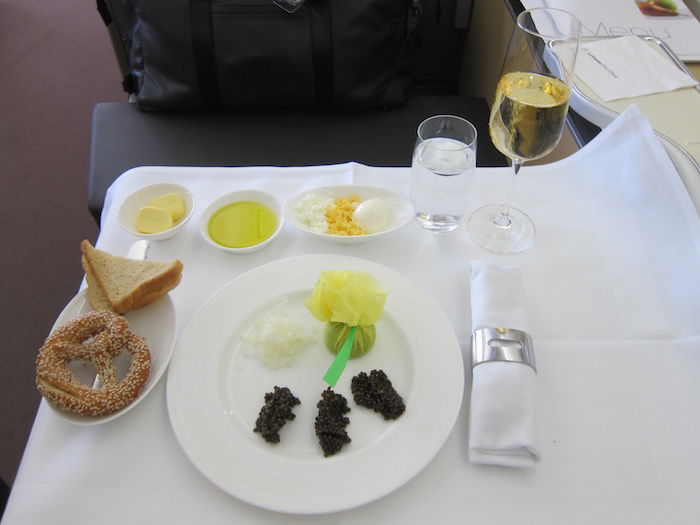 Lufthansa first class caviar service
Bottom line
Back in the day Lufthansa first class was my favorite product, and probably also the one I flew most often. Perhaps I'm biased since my whole family is from Germany, but I've always found there to be something special about their first class product.
The thing is, their new business class product is still pretty uncompetitive, so it's a bit frustrating that when these planes are reconfigured without first class the premium cabin experience will be pretty sub-par. It's one thing if Lufthansa installed a great reverse herringbone seat or Apex Suite in business class, but instead they have a not-so-great product.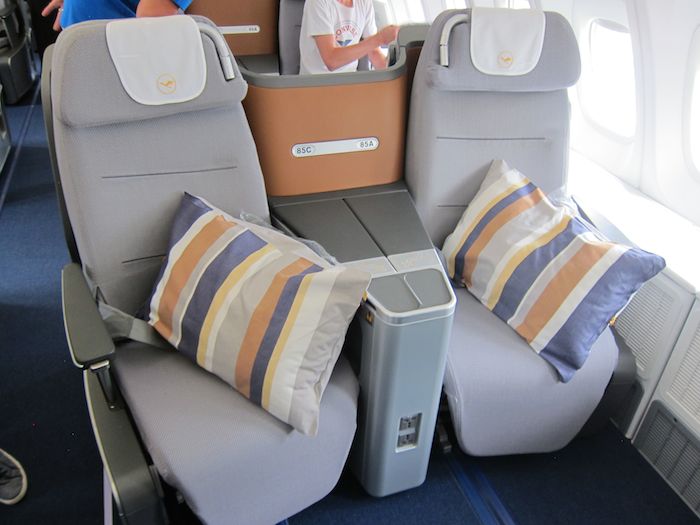 Lufthansa new business class
But I guess that follows the industry trend in general. Airlines are largely adding premium economy at the expense of first class, and that simply reflects the cycle the industry has gone through, given how much better onboard products have gotten — nowadays many good business class hard products are as good as first class used to be.