Reader Thomas asked for my take on what happened to him today on a Lufthansa flight from London (LHR) to Frankfurt (FRA), LH925. Honestly, I'm not sure what exactly to conclude from aspects of this, so I'll open it up to y'all…
A strange Lufthansa experience
Let me just copy and paste Thomas' version of events of what happened with Lufthansa:
I have never liked the boarding as it seems a free for all but it seems that at least lately, their automated systems won't let you board if you are trying to go in with a boarding group 5 when they are boarding just Group 1/2. Anyway, since this flight is going from the UK to Schengen, they manually check the passports.

They were boarding group 1 & 2 (I am a UA elite and have Star Alliance Gold). Right in front of me, there was a woman with a boarding pass in group 5 and tried to sneak in, the system showed red and the attendant told her she was in the wrong group and needs to go to the other lane. But the passenger argued so the attendant let her pass!

When it was my turn, I asked her why she did that. Her response was that this is none of my business and she is in charge here (nice response to your elite members!). I then politely said that allowing this behavior is exactly what causes these boarding problems.

That clearly ticked her off so she demanded a secondary check on me – then she insisted that my laptop briefcase (very clearly much smaller than what's allowed to fit under the seat) was a second carry-on. She was on a power trip and made me check my luggage – as punishment for me calling out that she let people board in the wrong groups.

When I entered the plane, I asked the cabin crew if my briefcase was indeed not a "personal item" and of course they said it's not a carry on because it easily fits under the seats (it's the size of a laptop). I then asked them why I was forced to check my carry-on and they apologized but said sorry, it's too late now since I am already on board.

It gets more bizarre, as I entered the plane, I saw the same woman who had pushed her way in front of the others sit in the middle seat between two business class seats. She has put herself into one of the "your free space" seats that is supposed to be empty – between the aisle and window seats.

I was thinking, this is going to be interesting. I went down to my seat past business class and I was waiting that the crew would kick her out of the seat and she would come down to economy but nothing happened. Extremely strange, I have never seen anything like it. Even if the other two people to her left and right were okay with having someone sit in between, is this even allowed?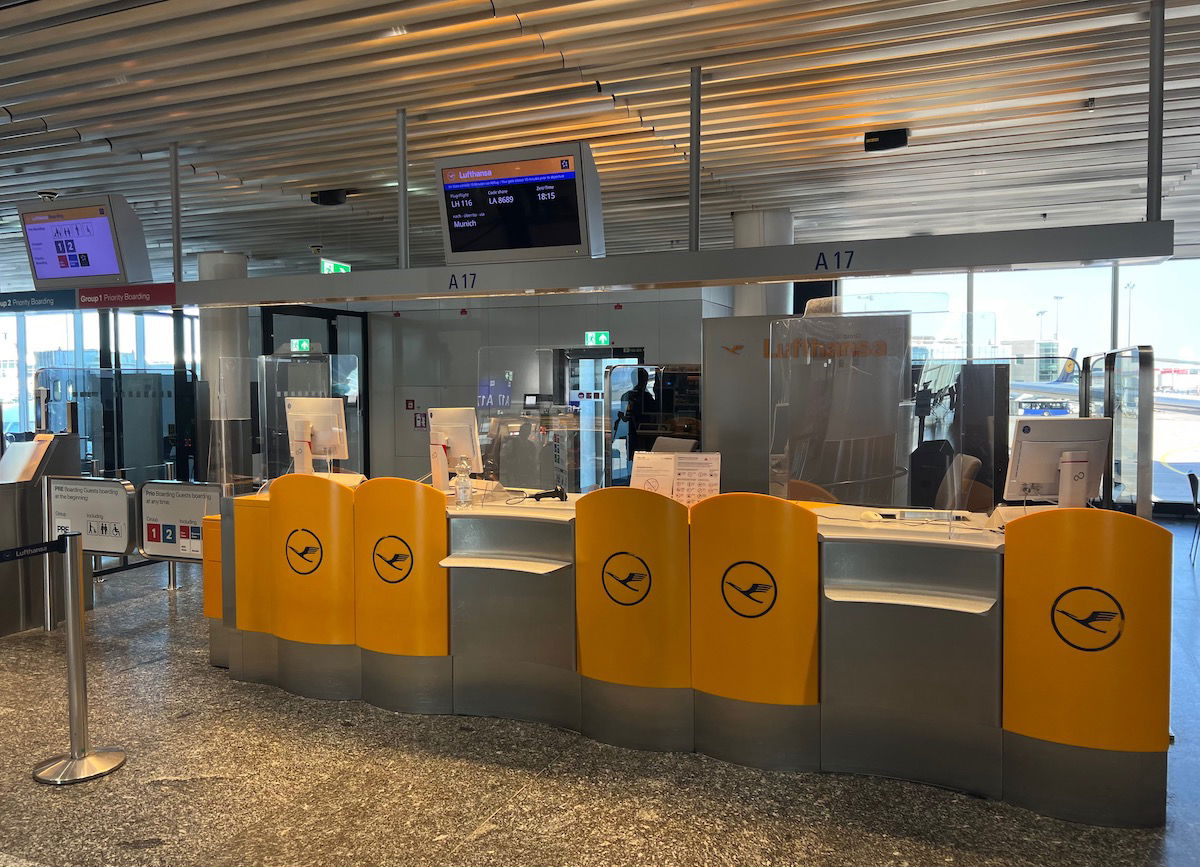 My take on this Lufthansa situation
Look, I can't count the number of times I've wanted to politely make a comment to an airline employee that could be perceived as critical. All the time we see gate agents not in any way enforcing the boarding process, and I'd love to ask them the same question that Thomas did.
But I don't, and this situation is exactly why. Ultimately airline employees are in a position of power, and there are a variety of ways they can take revenge. My goal when I board a plane is to have as little interaction with the gate agent as possible, to minimize my odds of them trying to gate check my bag, or do anything else that could make my travels more complicated.
The reality is also that if you have an unpleasant experience, complaining to the airline after the fact won't accomplish anything. Do you have any clue how many people send complaints to airlines claiming they were treated rudely because a gate agent made them check their bag, when the gate agent was in the right? It's a lot of people…
I think it's also worth mentioning that I think Germans in general have more of an expectation of rules being followed than those in some other countries, so the expectation isn't unreasonable. Germans are also typically more straightforward than others, and don't sugarcoat things.
It goes without saying that the Lufthansa employee wasn't being professional. No matter what, you should have a more professional response than "none of your business." But I also can't say that I'm surprised that this was the response.
As far as the second issue goes, of the passenger sitting in one of the blocked middle seats in business class… that's a real head-scratcher. The only thing I can do is answer the question as to whether that's allowed. From an aviation authority and safety standpoint that's not an issue (as it's just a standard seat), while upgrading yourself without permission definitely violates Lufthansa's policy.
I have to imagine that later during the boarding process either a flight attendant noticed or the passengers said something?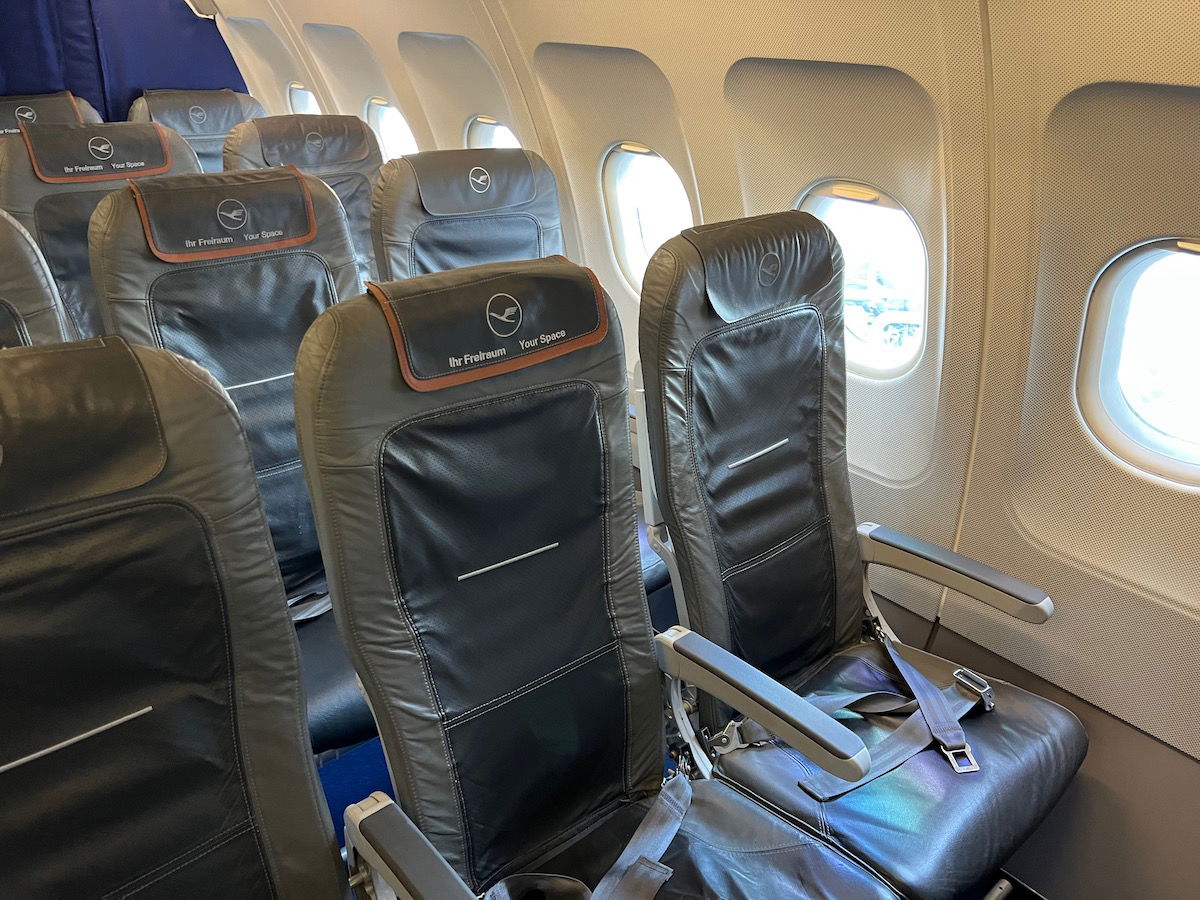 Bottom line
An OMAAT reader had an interesting Lufthansa experience today. He called the gate agent out for not enforcing the boarding order, and it backfired, as the gate agent then more closely scrutinized his carry-on. I'm not sure what exactly to think here, so I'll open it up to you guys.
What do you make of this Lufthansa situation?