Checking this morning I've written over 8,000 blog posts in the past seven years.
That's an average of three posts per day, and well over 12 million words. We won't even talk about the comments and emails, but, yeah, my life outside this blog is every bit as exciting as you'd expect based on those numbers. 😉
If I had to pick a favorite post, I'm not sure I could. I have some favorite memories, and some days that were especially fun. but it's somewhat like picking a favorite child.
So you tell me! I have an unopened EVA Air Rimowa amenity kit (plus some other goodies) to giveaway today.
To enter, just leave a comment below sharing a link to your favorite post on the blog over the years, and telling everyone why you liked it.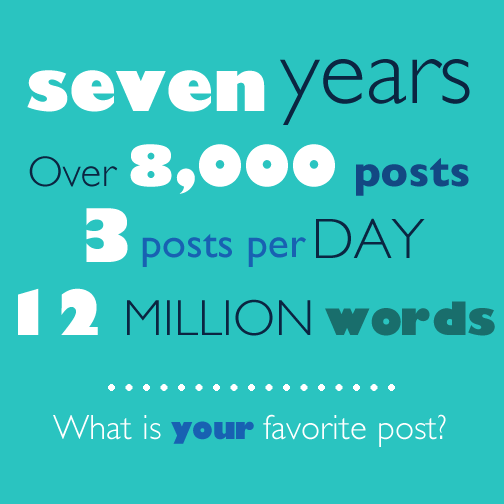 You have until 11:59PM Pacific today! The winners of each of the daily contests will be announced on Sunday, February 8th.