There are all kinds of ways to score a first or business class seat, aside from outright paying for it (either with cash or miles). Often you can use miles or upgrade instruments to secure a premium seat, while in other situations airlines offer complimentary upgrades to elite members.
There's one other type of upgrade I don't often talk about, which is arguably the most enjoyable kind of upgrade to get. Specifically, I'm talking about operational upgrades (often referred to as "op-ups"). In this post I wanted to explain what that is in a bit more detail, and talk about how you can get one of these.
The basics of operational upgrades
As you may have guessed based on the name, an operational upgrade is when you're upgraded on a flight for operational reasons. This would be in situations where there's no one left on the upgrade list, yet the airline still needs to move people forward to first or business class.
The most common reason for this is because airlines oversell flights. An airline may be willing to oversell economy by a significant number of seats, if the airline knows that there are a lot of empty first & business class seats on the plane. After all, the airline would rather have some revenue for a seat than no revenue.
This is especially common among the Gulf carriers, where some routes have very strong demand in economy, but weak demand in premium cabins. So it could be that an airline oversells economy by 50 seats. There's usually going to be some number of passengers who don't show up or misconnect, and then any remaining passengers could be moved up to first or business class, pending availability.
There are some other potential reasons you may see operational upgrades, including:
Sometimes people need to be moved around for weight and balance reasons; this is pretty rare on large aircraft, though
It could be that a seat is inoperable at the last minute and there are no remaining economy seats, so someone needs to be moved up so that the seat isn't used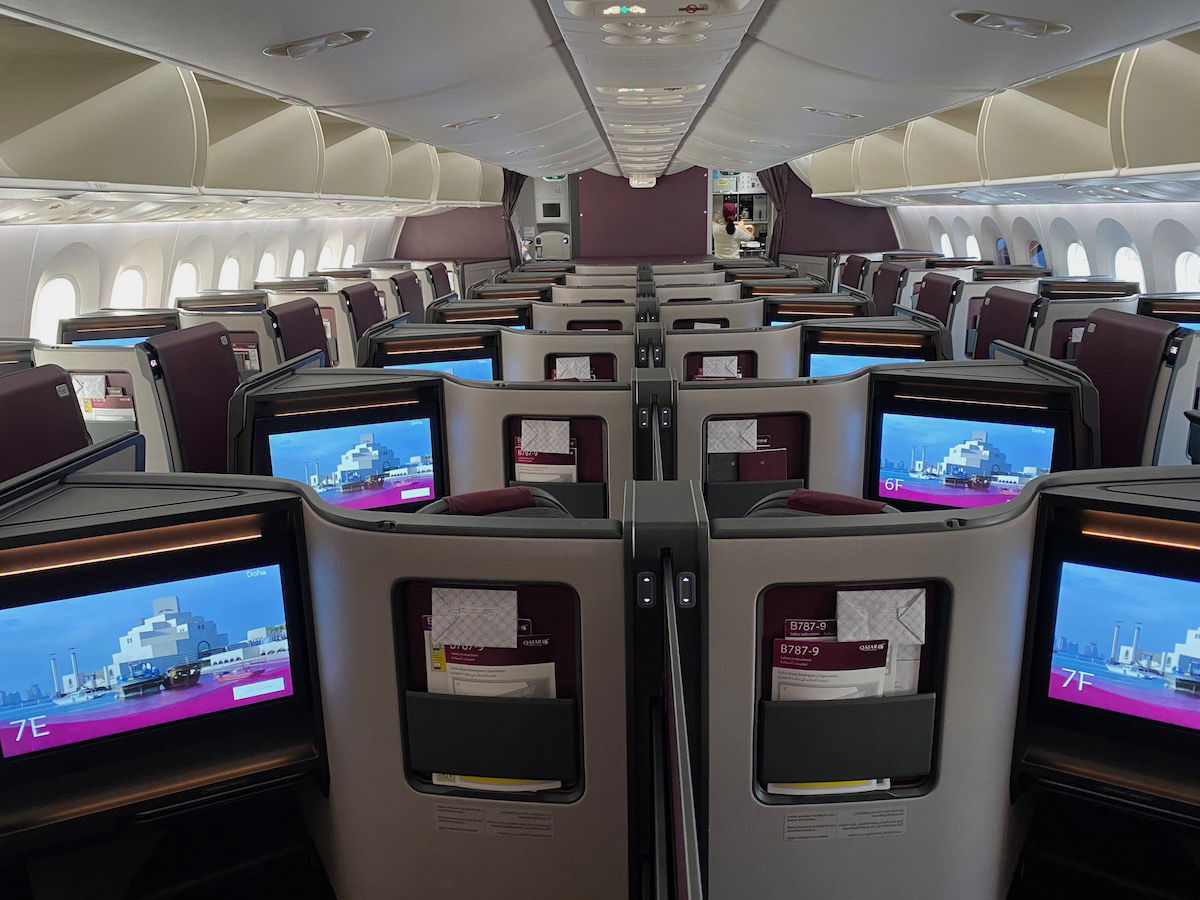 How you can score an operational upgrade
While it's nice to get an upgrade when you're on the upgrade waitlist, it's even nicer to get an operational upgrade, since it's not something you're usually expecting. The first thing to understand is that operational upgrades are generally only offered after everyone has been cleared off the upgrade list.
It's very rare to see operational upgrades on domestic flights within the United States, since typically you have a lot of elite members on the space available upgrade list (the exception is American's three cabin A321TS, which fly premium transcontinental routes).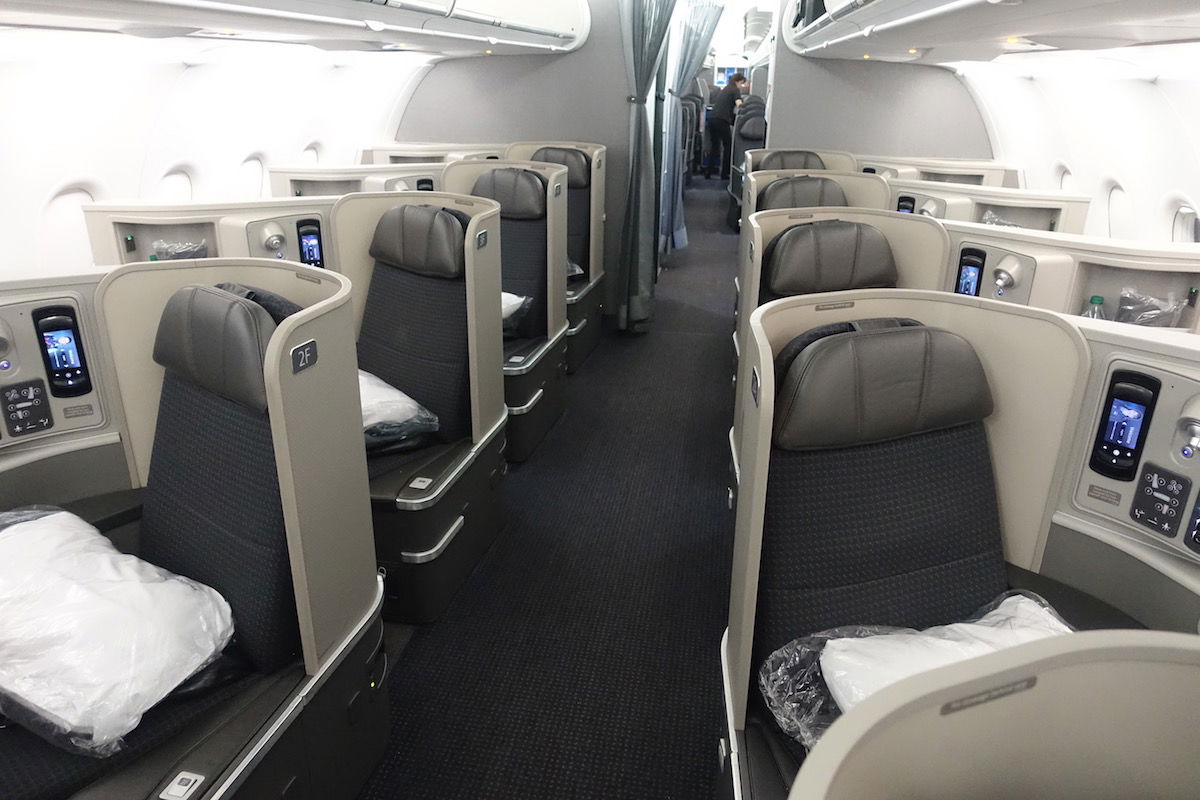 So, how do you score an operational upgrade? No, it's probably not going to be because you dress nice, or because you utter the words "revenue management."
Rather most airlines have very clear procedures in place for operational upgrades. While the policy varies by airline, generally speaking:
Operational upgrades are prioritized by elite status and/or the fare type booked
Some airlines go purely by elite status, while others will upgrade a full fare non-elite economy passenger ahead of an elite member
While it sometimes happen, you can generally expect that airlines avoid double upgrading people; in other words, if you already upgraded from economy to business class, you'd be unlikely to be near the top of the operational upgrade list for first class
In rare cases, operational upgrades might not follow this process — it could be that the person who checks in last gets an upgrade (because everyone else has already been assigned a seat), or it could be that you're just at the right place at the right time, but it's not something you want to count on (so no, don't follow the TikTok advice that the key to getting a free upgrade is to check-in last without an assigned seat, because you'll most likely just end up in a middle seat at the back of the plane)
As far as the timing for operational upgrades goes, it all depends on the airline and exact situation. Most commonly, operational upgrades happen at the gate shortly before departure. However, they can in some cases also happen at check-in, depending on just how oversold the flight is.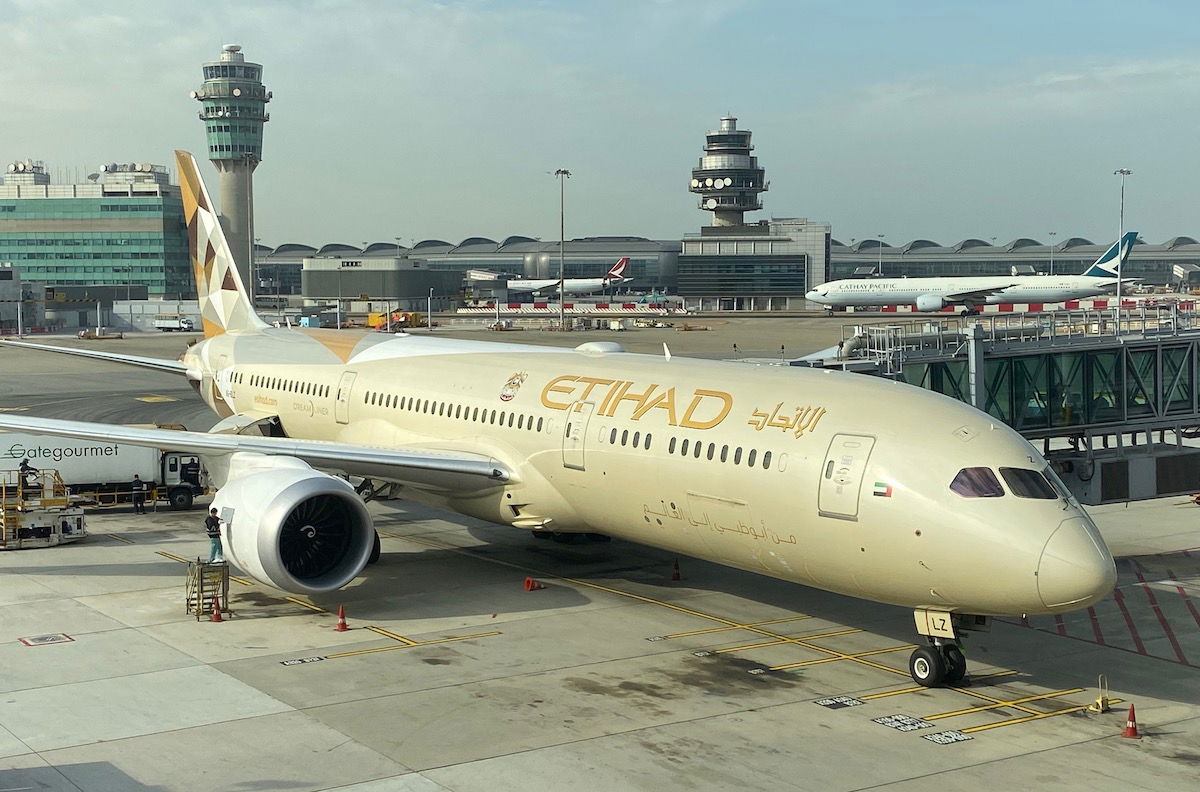 Bottom line
There's a real satisfaction to getting an operational upgrade, whereby your seat on a flight is upgraded for operational reasons. This is most commonly when the cabin you're flying in is oversold, and the airline has empty seats in a premium cabin.
Never count on an operational upgrade, though if you have elite status and/or paid a high fare, and if economy is oversold but a premium cabin is empty with no one on the upgrade list, you probably have good odds of scoring one of these.
Have you ever gotten an operational upgrade? If so, what was your experience like?