Condor has been looking for a buyer for the past several months, and it seems like they've found one. As far as I'm concerned, this deal is just about the best case scenario for consumers.
Why Condor has been looking for a buyer
In September 2019, Thomas Cook ceased operations. Thomas Cook was one of the world's oldest travel companies, and they were more than just an airline, as their primary business was selling package holidays.
Thomas Cook also owned Germany's Condor Airlines, which was actually profitable. So it sure would have been sad to see Condor go out of business due to the Thomas Cook parent company, when the airline was making money.
Germany granted Condor a bridge loan, which made a lot of sense, since this was a situation where an airline really only needed a few months to get things in order, and nearly 5,000 jobs were at stake.
LOT Polish Airlines buys Condor
It has just been announced that Polish Aviation Group (PGL), the parent company of LOT Polish Airlines, will be acquiring Condor Airlines. The deal is expected to close in April 2020 once antitrust approvals are obtained. With this deal, PGL will repay the bridge loan from Germany in full.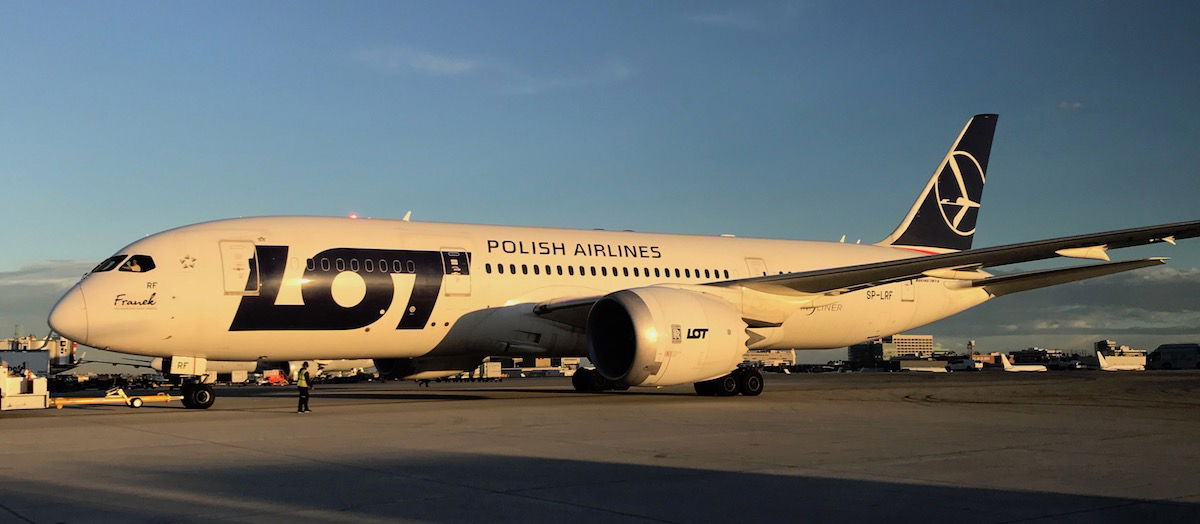 LOT Polish 787
As it's described, this creates one of the "leading European aviation groups with Germany and Poland as core markets."
It's said that Condor will become the center of PGL's leisure strategy with a focus on growth in Germany and adjacent markets.
Going forward, Condor will continue to operate under the current brand, with the same management team, and with the same service as they currently offer.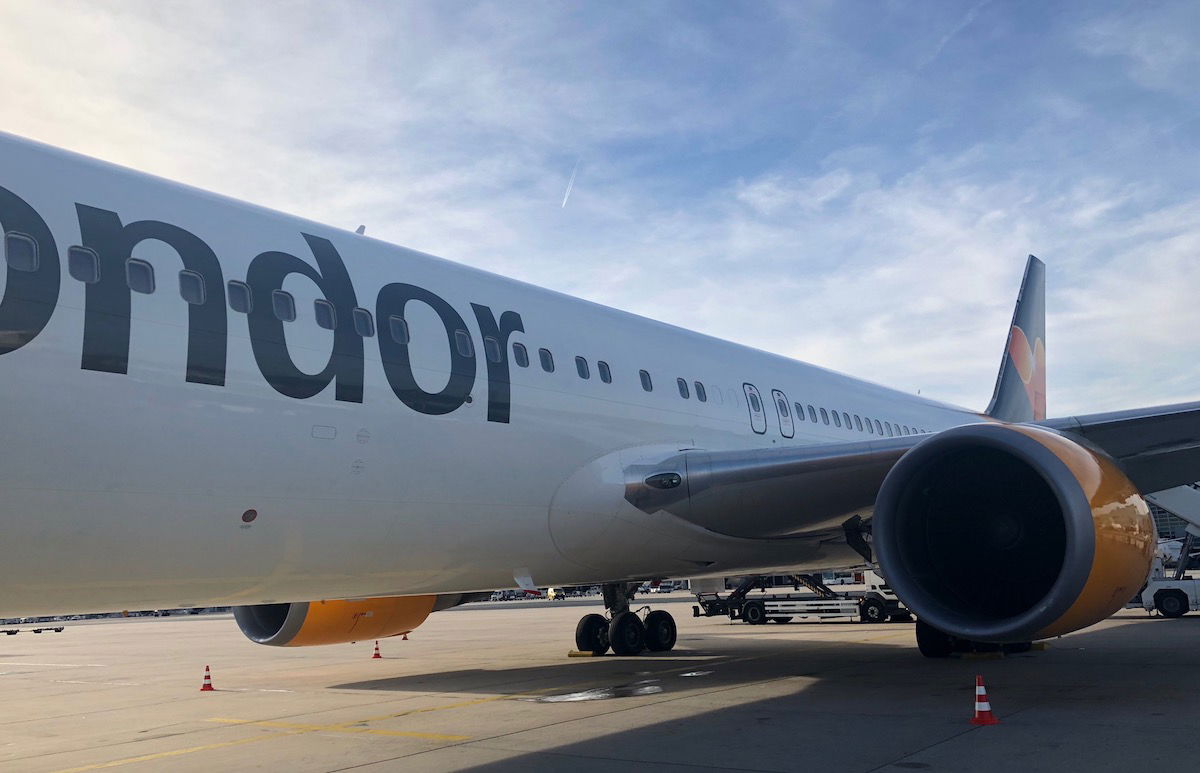 Condor 767
The president of the board of PGL, Rafał Milczarski, had the following to say:
"The acquisition of Condor fits perfectly into PGL's strategy. It also secures the future of Condor and offers stability and great opportunities to its employees, customers and business partners. We want to develop Condor's iconic brand in Germany and also introduce it to other markets in Europe. We wholeheartedly welcome all Condor employees to the PGL family and invite them to build together one of the greatest aviation groups in Europe."
The CEO of Condor, Ralf Teckentrup, had the following to say:
"We are pleased that Condor, Germany's most popular leisure airline, has gained in PGL and LOT stable, experienced and dynamically developing partners who secure the future of our business. Together we will serve twice as many passengers, thus forming one of the largest aviation groups and the leading leisure airline group in Europe. Our partners and customers can safely plan their holiday flights with Condor."
What will Condor's future really look like?
When considering LOT taking over Condor, I think there are a few things that immediately come to mind:
LOT Polish perpetually has an aircraft shortage as they continue to grow, and they're currently leasing a few Air Belgium A340s
What will happen with the future of Condor's long haul fleet, as they currently fly outdated 767s, and surely will eventually have to replace them?
Will we see Condor transfer any long haul routes from Germany to Poland?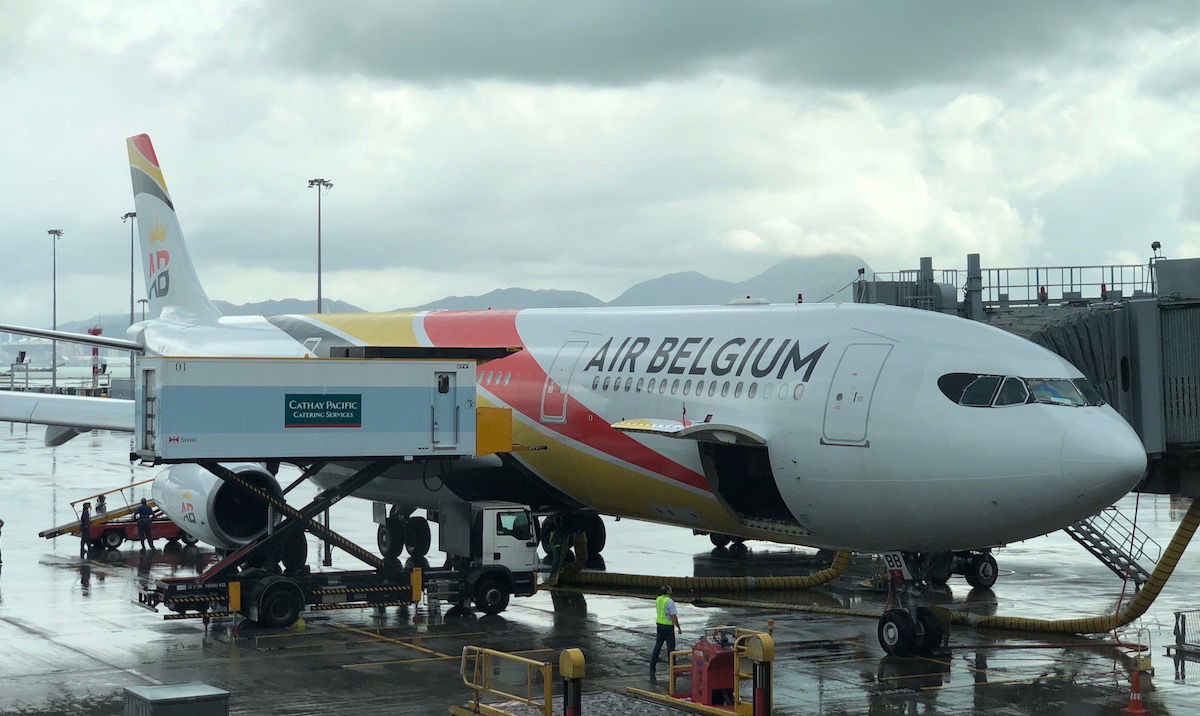 LOT Polish is leasing Air Belgium A340s to support growth
Not all of these questions are answered in the press release, though I get the sense that it will overwhelmingly be business as usual for both companies:
I doubt LOT will want any of Condor's 767s, given the configurations
I doubt Condor will be getting any LOT 787s, given that the airline doesn't have enough planes to operate their own network as is
Condor has a unique route network that works for them, and I doubt they'll change that much; in other words, I doubt that the Frankfurt to Whitehorse flight will now operate out of Warsaw instead 😉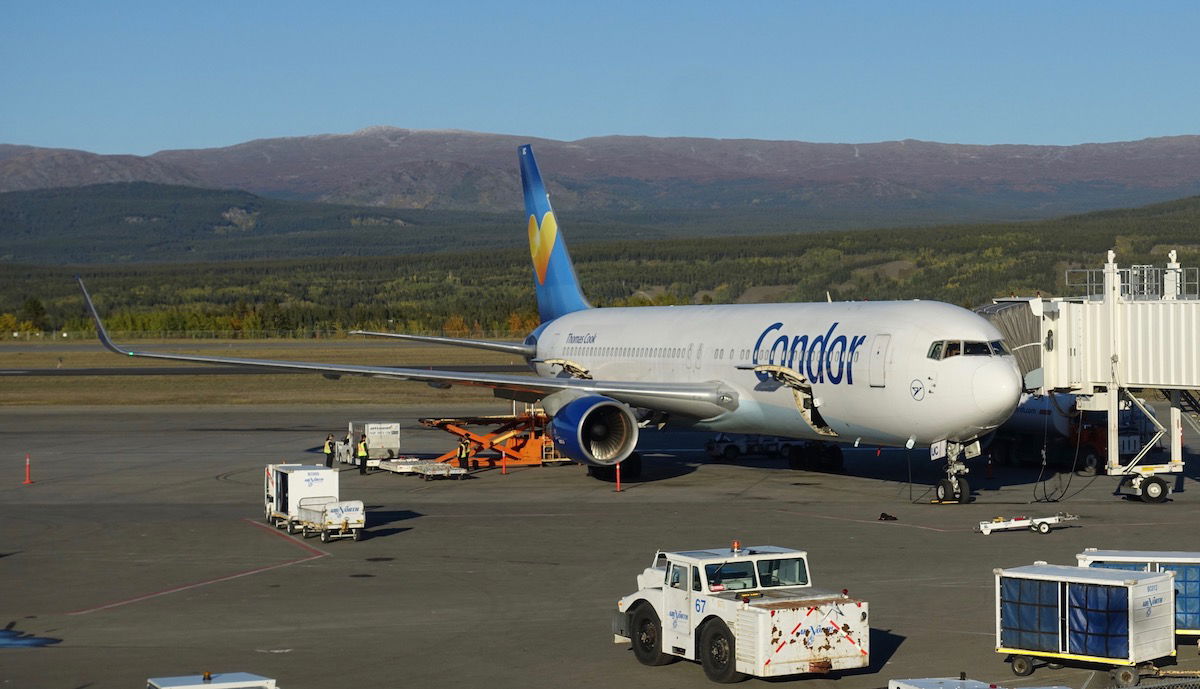 Condor 767 in Whitehorse
What I do think we could see is:
More connectivity between Polish cities and Frankfurt/Munich, where most Condor long haul flights operate out of
Perhaps long term we could see Condor add some leisure long haul routes out of Warsaw
Bottom line
I'd consider LOT's takeover of Condor to more or less be the best case scenario. Both airlines have successful and focused strategies. While we'll surely see some synergies between the two airlines, I don't get the sense that LOT is trying to fix something that isn't broken.
The big question — regardless of ownership structure — will be what Condor's long term plan is for fleet renewal.
What do you make of LOT's takeover of Condor?