It's a sad day for aviation (again). Today Thomas Cook has officially gone out of business, marking the end of an era for one of the world's oldest travel companies.
While we've seen a lot of European low cost carriers go out of business the past couple of years, this development is arguably much more significant, as Thomas Cook was more than just an airline.
Thomas Cook Ceases Operations
Overnight Thomas Cook ceased operations, leaving 21,000 employees without jobs, and also leaving hundreds of thousands of passengers stranded.
Thomas Cook was known for their package holidays, so while they also had an airline division, that wasn't even a majority of their business.
The company was in a bad financial situation since 2018, and had been looking for more investors, and was even looking to sell off some assets. Unfortunately that wasn't successful.
What Went Wrong With Thomas Cook?
Thomas Cook as an airline was doing quite well, actually, while it's the overall travel business that was struggling. For example, in 2018 Thomas Cook airlines reported operating profits of 129 million GBP, while the overall company reported an operating loss of 60 million GBP during the first quarter of their fiscal year.
The struggles were largely due to increased competition in Europe, uncertainty over Brexit, heat waves in Southern Europe, and more.
What Happens To Germany's Condor?
While Thomas Cook UK has ceased operations, as of now Germany's Condor continues to operate as normal, even though they're owned by Thomas Cook.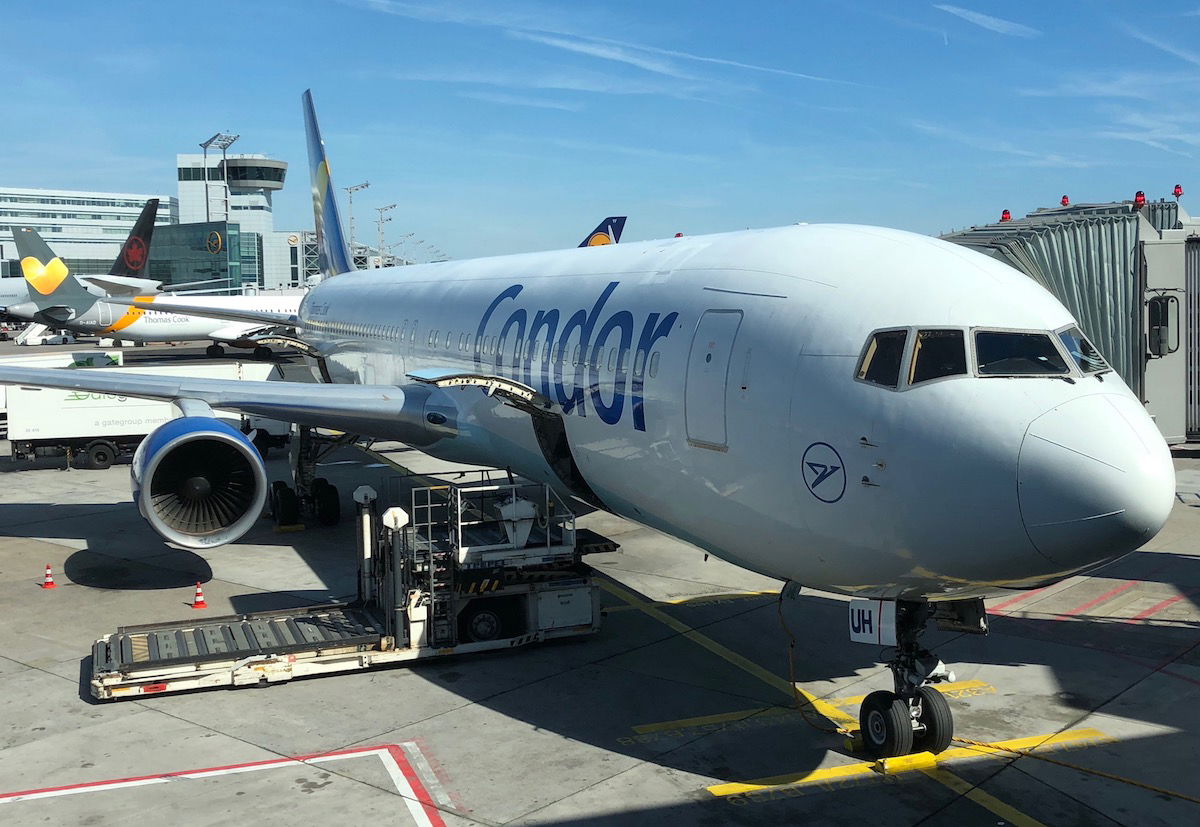 Condor's history is interesting. They were founded in 1955 and for a long time were owned by Lufthansa. Then between 2000 and 2007, Lufthansa sold all of their shares in Condor to Thomas Cook.
Condor, which is profitable, has vowed to continue operations. What's interesting is that Lufthansa expressed interest in taking over Condor earlier this year, so it sure seems to me like this is a case where the airline won't have to cease operations.
Germany's government has promised a bridging loan to Condor, so it sure seems like it will be business as usual for them, especially given the interest in the airline, and also that it's profitable.
The UK's Massive Thomas Cook Rescue Effort
The UK is undertaking a massive "rescue effort" to get stranded people back home, which is the largest peacetime rescue effort ever in the UK. CNN quotes the Civil Aviation Authority as indicating that this rescue effort could cost a staggering $750 million.
With that kind of money, you'd think they could have kept the company in business. Wow. There are planes coming from all over to rescue passengers. For example, a couple of Malaysia Airlines A380 are enroute to Europe to fly passengers from Mallorca to the UK.
No wonder it's so expensive, given the positioning costs.
Bottom Line
It's sad to see so many people lose their jobs, and also unfortunate that a lot of people are stranded. Thomas Cook is one of the oldest travel companies in the world, and it's unfortunate that they didn't keep up with the times and stay competitive.
It's especially sad that the airline was actually doing reasonably well, but this is a case of the parent company not doing well. Fortunately it looks like Condor will continue operations, and I suspect they won't have a hard time finding investors… maybe even Lufthansa.
The rescue effort that the UK is launching is also pretty incredible, as it's the largest peacetime rescue effort ever. The fact that they're spending up to $750 million on this is rather shocking, in my opinion.
(Featured image courtesy of Ole Simon)