At the beginning of the week Thomas Cook ceased operations. Thomas Cook is one of the world's oldest travel companies. They were more than just an airline, as they were a package holiday operator more than anything, and owned airlines, hotels, and more.
It's sad that the UK airline Thomas Cook went out of business when that wasn't even the part of the business that was struggling.
Another interesting aspect of this was that Thomas Cook owns Germany's Condor Airlines, which is profitable. When it was announced that Thomas Cook ceased operations, Condor announced that they'd continue to operate as normal, and that Germany's government would likely give them a bridging loan. Well, we now have the details of that.
Germany Grants Condor Bridge Loan Guarantee
Yesterday Condor received a guarantee from the German government and the Hessian State Government for six-month bridge loan in the amount of 380 million EUR. This is also subject to approval by the European Commission, at which point the loan can be disbursed.
This was done in order to prevent liquidity issues at Condor, resulting from the insolvency of their parent company. Like I said, Condor as such was profitable, but that doesn't mean they had the liquidity necessary to operate.
Condor CEO Ralf Teckentrup had the following to say:
"The 4,900 Condor employees, partners, suppliers and customers thank the German Government and the Hessian State Government for this decision. Condor is a healthy and profitable company, which will also record a positive result in the current year. Because our liquidity for the seasonal weaker winter booking period was used up by our insolvent parent company, we need this bridge financing for the coming winter season. This decision is an important step towards securing our future of our business."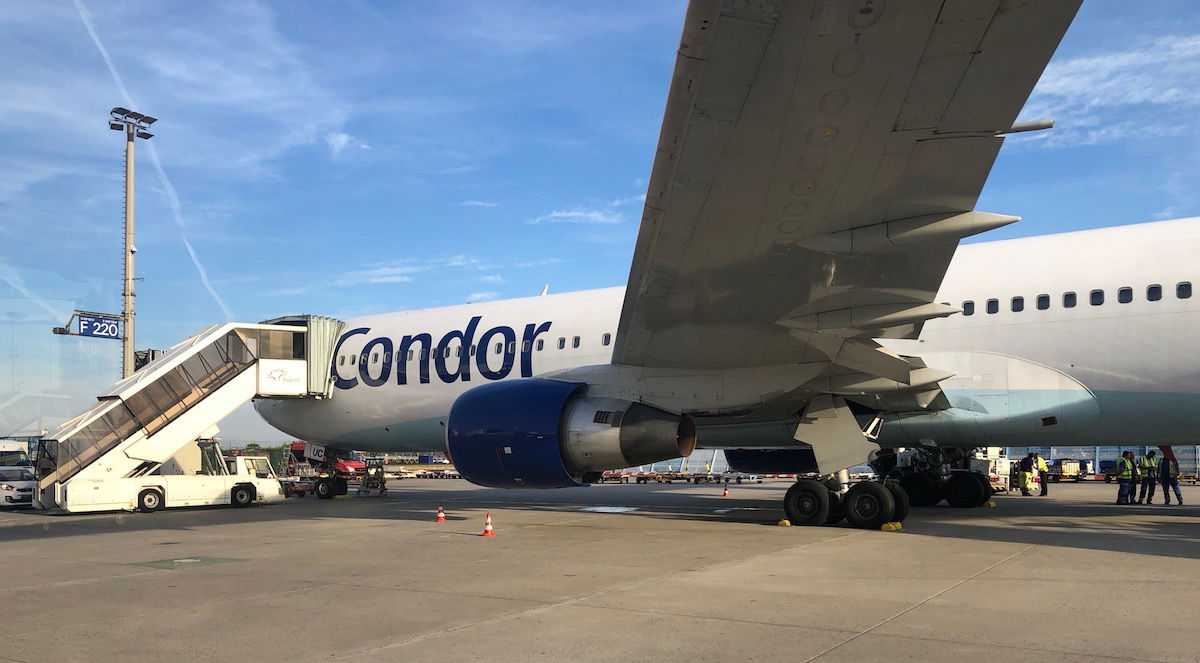 Condor 767
Condor Flights Operating As Normal
Condor intends to continue operating their full normal schedule, so there should be no disruptions for those booked on them.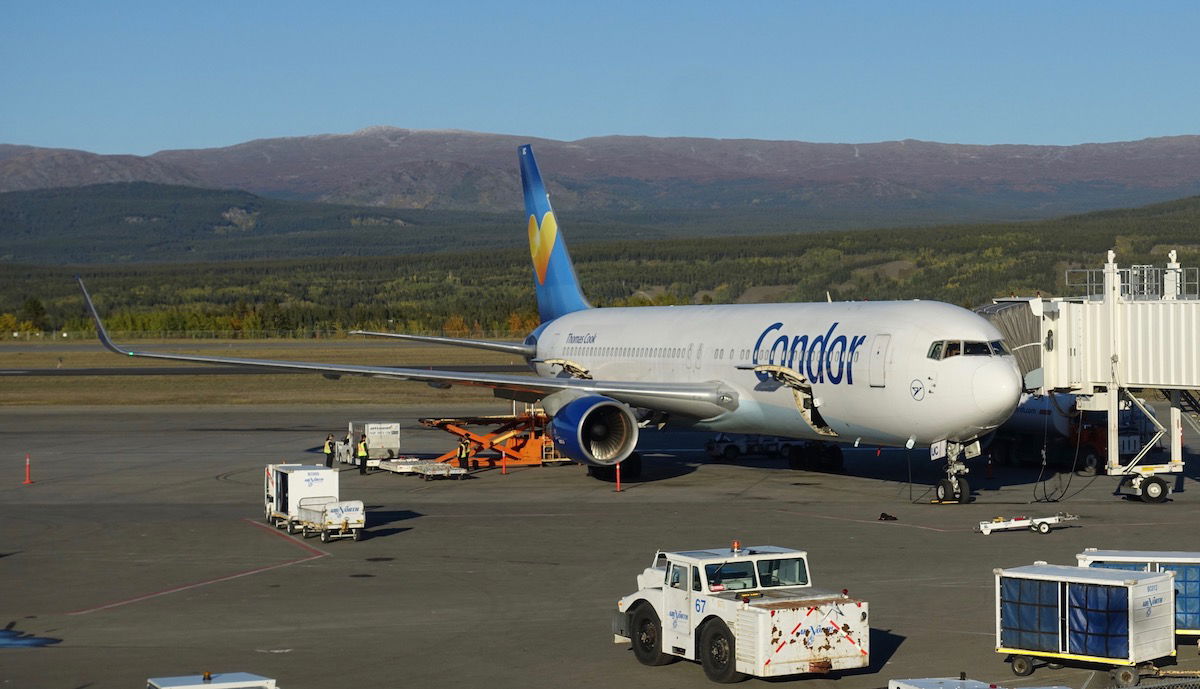 A Condor 767 in Whitehorse
Separation From Thomas Cook Through Protective Shielding Procedure
Condor will be filing an application for the opening of a protective shielding procedure to protect themselves from possible claims of their insolvent parent company.
This procedure is a part of German insolvency laws, which can be granted in cases like this. Condor CEO Ralf Teckentrup had the following to say regarding this:
"As a profitable company with a positive cash flow and good business development, we are using the shielding procedure to protect ourselves from possible claims of our former British parent company, Thomas Cook Group plc. In the current situation, this step is the best for our customers, our business partners, suppliers and for us. It gives us full independence from Thomas Cook Group plc and more security for our future. It is a formally necessary and logical step for us. Our business operations continue as planned and we will continue to ensure that our guests reach their destination safely and reliably."
What's Next For Condor?
While Condor is profitable independently, they're obviously in a challenging position as their parent company went out of business. So it does make you wonder if the airline may find new independent investors, or what's next for the airline.
Earlier this year Lufthansa expressed interest in taking over Condor (really they'd be taking over control of the airline again, since they used to own the airline). I'm curious to see if this situation is what causes that to finally happen.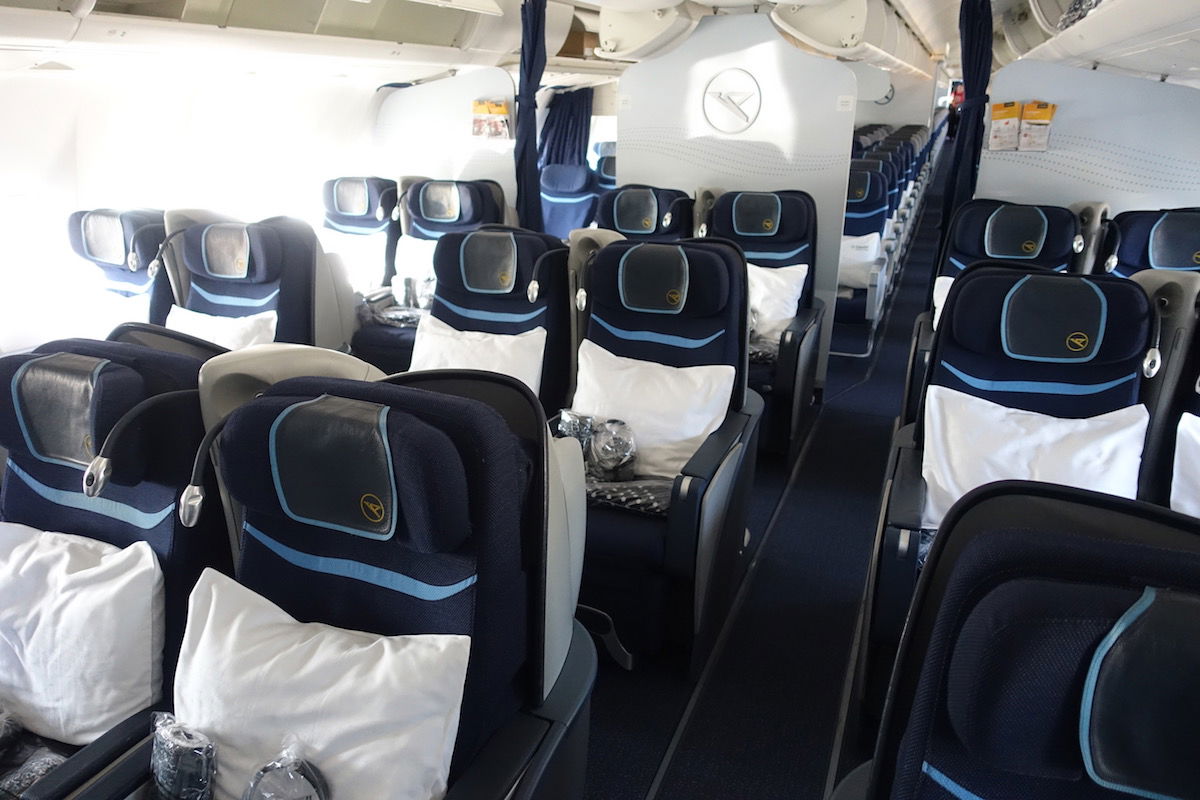 Condor 767 business class
Bottom Line
Condor is a great leisure airline, and I'm happy to see that it's business as usual as far as their operations go. This bridge loan guarantee will allow them to avoid liquidity issues. It will be interesting to see if they stay in business independently, or if Lufthansa ends up taking them over.
What do you expect we'll see in the future from Condor?